Some practical ideas to help you deal with the feeling that you're not good enough.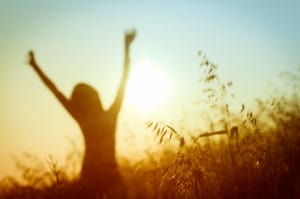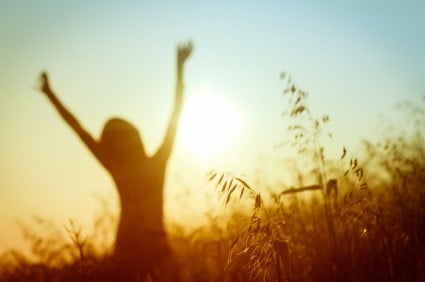 By Linda & Doug
As we've mentioned numerous times in past posts, there is a natural tendency to want to compare yourself to your spouse's affair partner and say, "Well, what did this other person have that I didn't have?"
In truth, this other person in many ways is a fantasy. They're not in there day to day, dealing with paying the bills, or having to fix things around the house, or taking the trash out or taking care of the kids. So, it's a very unreal environment, and in the case that it's an unreal environment, it's also an unreal relationship.
So, there is so much that is not genuine. Remember that true intimacy includes everything in a relationship. It's not just having all the good stuff. It's also being able to go through the stuff that's not so much fun.
The affair itself, along with comparing yourself to the other person and comparing your relationship to the affair relationship will hit upon all of your insecurities and most certainly will cause you to feel as if you are not good enough.
So what are some things you can do to help you feel better about yourself?
For starters, you might try a little physical exercise. Exercise hits the dopamine centers in your brain causing a chemical response that makes you feel good. After a period of regular exercise you will also start to look better. Put those two together and you can't help but feel better about yourself. As you exercise make sure you eat right too as that can make a big difference.
Doing nice things for yourself, like getting a massage or a manicure or treating yourself to a new wardrobe, can make a big difference as well. Make it a point to treat yourself often, because part of feeling like you're not good enough gets perpetuated when you keep saying, "Well, I don't deserve this," "I don't deserve that."
Not to get too psychological here but there may be old issues from your past that are feeding into the concept that "I'm not good enough." that "I don't deserve to have good things happen, because bad things have happened to me before, and here's just another example of that."
In this instance, it helps to try and shift your focus. Work on something positive. Go and volunteer some time with an organization somewhere or at the local hospital. You will be very appreciated, which is part of what we all want.
It's also really important for the cheater to do things to acknowledge the person who has been betrayed, to notice when they done something nice for them, or comment, "Gee, you look really handsome," or, "You look very beautiful today," or, "Thank you so much for remembering me," or, "I thought about you today."
You know, do things to let each other know that you're still on each other's mind; because part of not feeling good enough is the feeling that your unfaithful spouse didn't want to take the time to think about you. So, it's real important to know you're still being thought about.
Perhaps you can do things like leave little notes around the house, or a note can suddenly show up in somebody's car or briefcase. It's these little things that make a huge difference in terms of the interplay.
Sometimes, people that feel that they're not good enough can get so stuck in that, so if you are willing to step out a little bit and do something nice for the other person, it makes the other person that much more willing to do something nice for you, and they kind of feed off each other. So, it's a process. It takes time.
Empowering Yourself: An Essential Part of Healing from Infidelity
Some more ideas is you're feeling that you're not good enough…
You can make a list of all your good attributes. What are the things you do that you can feel positive about? Where are some places you can go that make you feel special and alive? What are some accomplishments that you have in your life? Who are people that are important to you? What are some things that somebody has said before that made you feel good about yourself, be it a friend, a teacher, a coach, or whomever it is?
Everybody has something in their life that they've done where they felt good, and it's important to begin to start putting all those in your arsenal to be able to point to those when you're feeling bad and not good enough and say, "Well, but, you know, there was that time when I did this; and, yeah, I felt pretty good about that." And, again, it's shifting that focus from the negative to the positive.
There's no sugarcoating things…it takes effort and a real disciplined consciousness to be able to make that shift.
It's a little bit like everybody who says they want to lose weight…What is involved in losing weight? There are two basic components. There's exercise, and there's eating differently. You can think about it, but is that going to make you lose any weight? No. You can go to the gym and still not do anything, and that's still not going to help. It's the actual effort, and the initial effort – a conscious effort – does take more discipline.
The more you begin to do these things on a regular basis, the more they start to become second nature and the easier they become – and then you feel better. It's a cycle that feeds on itself.
Do you struggle with feeling that you're not good enough as a result of the affair?  Have you had any success with making that shift from being negative to feeling positive?  Please share your thoughts, experiences and suggestions in the comment section below.  Thanks!