Comparing the Affair Partner to the Spouse – Where competition fails.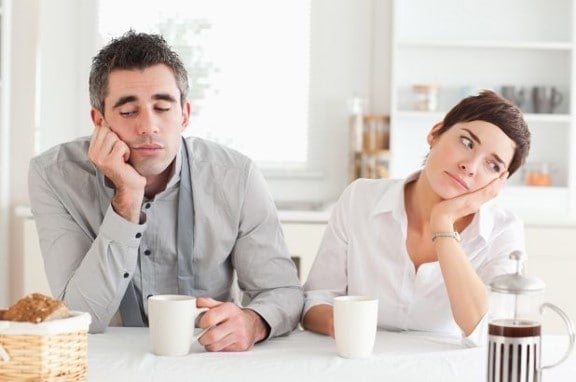 By Linda
We recently wrote a post summarizing part of M.Gary Neuman's book "Emotional Infidelity:  How to Affair-Proof Your Marriage and 10 Other Secrets to a Great Relationship" and his rules for avoiding emotional affairs.
In the book Neuman described something I found very interesting and felt was very helpful for me to understand the dynamics of Doug's affair.  The heading in the book was "Where competition fails." He cited another reason for restricting relationships with members of the opposite sex is the danger that competition presents to a marriage.
For example, if you develop a relationship with someone else who has a superior sense of humor to your spouse, you may start to think that your spouse is really "boring." Even your friendships with others can cause you to see your spouse in a more negative light. 
Soon you may say things like "She makes me laugh so much more than you do," and you begin to judge your spouse based on what you receive from your relationships with these other people.  It is unwise and unfair to place this form of competition on your spouse.
The person you're starting to get close to may have a great sense of humor or be much more "spontaneous" than your spouse, but then again he or she may not offer much of anything else beyond what your spouse can offer.  Neuman says that everyone has strengths and weaknesses, and it's unfair to judge your spouse on a specific scale without taking the whole person into account.
There will always be people who possess better personality traits than your spouse.  Your spouse will never be the best in every aspect of life.  No such person exists.  We often think that if our spouse was better at this or better at that, then we'd have a much better marriage.
When I learned about Doug's affair I initially believed that he had fallen out of love with me and fell in love with someone else. However, the more I have learned about affairs,  I've come to realize that there is much more that goes into their feelings than just love. For one, I believe the qualities that attracted Doug to Tanya were qualities that I may have been personally lacking or had lost somewhere along the way. It wasn't that I didn't have other good qualities.
Marriage Crisis Management – The Ultimate Guide to Surviving the First Few Weeks After D-day
If the shoe was on the other foot…
When Doug and I first met I was spontaneous and outgoing.  But with the stress that existed in our lives I became rigid and boring. Doug's illusion of his affair was that Tanya had better personality traits than me in many ways.
I venture to guess that if the situations were reversed and I was the one in the affair, my affair partner probably would have described me as being funny, easy going and adventurous.  Doug would have wondered what Linda he was describing, because sadly enough that wasn't the person he has been living with for the last several years.
I also believe that an affair gives the partners a stress free platform for showcasing their best qualities. 
I know that one thing Tanya admired about Doug was his great sense of humor.  This was something that also attracted me to him when we first met.  However, through the years when he was at home he wasn't always so humorous, and at times I felt his humor was directed at me in a negative way.  I admit I stopped appreciating how witty and funny he was, and consequently he found someone who found that trait very appealing.
In Doug's emotional affair everything was fun and lighthearted.  They would have lunch, talk, and text on the phone.  It was free from most of the harsh realities of life and provided a perfect opportunity for Doug to be the funny and adventurous person I used to know and love.
Self Talk – The Excitement of the Affair vs Marriage Reality
Comparing the Affair Partner to the Spouse – Don't share your spouse's faults
Comparing the affair partner to the spouse can also be damaging when you begin to share your spouse's faults with another person. If Doug told Tanya how he wished that his wife was as fun and free spirited as she was, she probably tried even harder to appear that way. Why wouldn't you?  She was receiving attention, affirmation and encouragement from the relationship.  Her husband's opinion, on the other hand may have been totally different from Doug's.  Her husband may have thought she was controlling, boring and a raging bitch!
The affair partner may argue that they felt this way because "my affair partner brought out the best in me, while my spouse brought out the worst." I believe the affair provides the situation to always experience their partner's best qualities because they are always in courtship mode. The infatuation allows the person to immerse themselves in the good qualities while minimizing the other person's faults.
Life can take a toll on a marriage
This morning Doug and I discussed my thoughts on Neuman's competition theory.  I told him how unfair it is that marriage can make people forget why they fell in love with their spouses in the first place and how easy it is to compare them to another. Doug corrected me by saying that it wasn't our marriage that made us forget our love, it was the letting ourselves get wrapped up in the reality of our life.
This revelation helped us understand that we didn't intentionally try to hurt each other and become disconnected.  It wasn't because we didn't love each other enough.  We simply allowed the stress to get to us and we stopped working together as a team.
Knowing this allows us to stop placing blame on each other for his emotional infidelity, and made us aware of how our everyday life took a toll on our marriage.  Now we make a conscious effort to stay connected, have fun and deal with whatever life throws at us together.