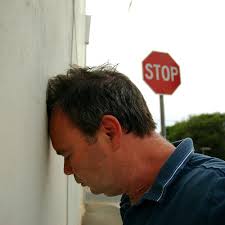 There is no question that the impact of an affair is far reaching and devastating.  All of the parties involved in infidelity suffer from long-lasting effects after the affair.  These effects are not just felt solely by the betrayed spouse but also by the cheater, the affair partner and the families of each.
Each party may be impacted differently and with varying degrees, but one thing is for sure and that is the effects are profound and long-lasting.
The impact can be emotional, physical and/or financial and can affect those individually and as a family unit – especially if divorce is involved.
Grief, trauma, guilt, shame, weight loss, depression and the shattering of trust are but a few of infidelity's effects.
Being cheated on by the very person you love and trust is incredibly painful and it can greatly impact how you interact within your other relationships.  The idea of being cheated on again makes it very difficult to trust again in many facets of life causing some to avoid relationships totally based on the possibility that they may get hurt again.  These effects can be a part of you for years to come.
Additionally, children and other family members who are impacted by infidelity may carry the wounds into other relationships as adults believing that infidelity is just a part of the growing experience or part of any relationship.
Cheaters as well are impacted in a variety of ways, as they have to live with the consequences of their actions and must face the questions of character that caused them to do what they did.
This week's discussion will center on the impact of infidelity on you – whether you are the betrayed spouse, the cheating spouse, family member or the affair partner…
What is the single biggest impact that the affair has had on you?
How have you managed to cope with the effects of this impact?
How has the affair impacted your family?
Feel free to share your experiences and  be sure to respond to each other in the comment section below.
Thanks!
Linda & Doug