Getting over an affair truly takes two individuals working together – yet separately – to reach a place of forgiveness and healing.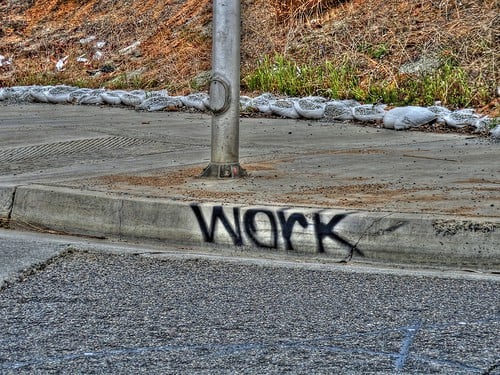 By Linda
As Doug and I have embarked on this journey there has been many times where I have been awakened. 
There have been times when the confusion of getting over an affair has opened up to clarity and the pain of the affair decreased. 
There were times when I was able to look forward with optimism rather than focusing on the past with despair.  I know these moments of revelation have been what have kept us moving forward in the quest to have a better marriage and life together.
Just recently I had another awakening as a result of the work that Doug has completed on himself.  I have realized that it doesn't matter how hard you are trying to do all the right things…making an effort to have a better marriage, spending more time together, listening, and doing loving things for each other, etc.  You will not be successful in getting over an affair completely until both partners do the work on themselves.

As the betrayed spouse, I felt I didn't have a choice but to take a hard look at my shortcomings and what I needed to do to have a better marriage and life. 
Like most others who are in the same situation, I read scores of books and I went to therapy.  I spent hours thinking about my actions, about my marriage and about my past.  I made many personal changes and became aware of my fears and how those fears sabotaged my relationships.  I feel that all of this searching has produced many positive benefits both personally and with the people I love.
I often hear from other affair victims that their spouses are doing everything right, however they cannot let go of the pain or let go of the affair.  I felt that way also. I thought that Doug really couldn't do anything else to make it better, and yet I was still in pain.  I wondered what was wrong with me.  Why couldn't I let it go and just move on?
Blog member Paula says…
Until the unfaithful person is prepared to become completely vulnerable, do the introspective work on themselves that most betrayed spouses do first, there really is little hope, little chance that we will feel a little confident that this won't happen again.
When the CS says, "oh it's over now, sorry, it won't happen again, let's put it behind us and move on," s/he needs to back that up by SHOWING the BS what s/he is prepared to do, what they have truly learned about themselves.
I know this will be a bit depressing for many of you here who are near the beginning of this journey, but it can take quite some time, especially with men, sorry to seem sexist, but they have many more layers to unpeel than most women, because they are taught to hide emotions, toughen up, stay strong on the outside, etc, it is foreign to most of them to show vulnerability. For those of you who may be interested, there are a couple of videos by Brene Brown on YouTube, regarding this very topic…
One day I was reading a comment from someone who regularly posts on our site. She had been really struggling with the pain of the affair and I sensed that she was ready to give up her marriage.  She had been to a counseling session and the therapist told her that she wasn't the one who needed to be fixed.  She was not the one who was broken.  Rather, it is the cheater who needs to do the hard work on themselves.
I could tell from her post that the weight of the world had been lifted off her shoulders. She had arrived at where she needed to be.  She had completed all the hard work and it was her spouse who still needed to work on himself.  He needed to ask himself those hard personal questions.  He needed to look within and make the personal decision to become a better person – not just a better spouse.
I feel the same way since Doug has worked on himself.  For the past year or so he began looking within and became aware of his shortcomings.  His revelations have allowed me to better understand him and the reasons for his affair. 
For the first time since Doug's emotional affair I feel free. I feel we can finally move to the next level and put the past behind us. We now understand and agree how we evolved into this mess and are aware of what we need to do to never get there again.
Getting over an affair truly takes two individuals working together – yet separately – to reach a place of forgiveness and healing. Both parties need to work on themselves and love the person they have become and when they do… they can build a better marriage and secure a lifetime of happiness.
**Originally posted 2/16/2012 and updated on 6/16/2020