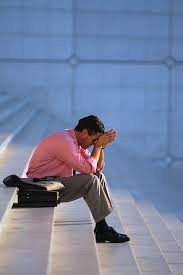 I have been struggling with a lot of emotions lately.  So many thoughts are going through my head and I am having difficulty sorting everything out.  I really don't know where to turn and what to think.  I know that I have been really focusing so much on the emotional affair and on Tanya that I can't think straight.
It has caused the pain to return.  So much so that I feel the same way I did two years ago. I can't understand why, but I can't let it go.
The other night I read a book about love and it mentioned that in love there is always ambivalence.  How we cope with the ambivalence can cause  problems.  The book discusses triangle relationships (affairs) and that when you are feeling unsure you will turn to another person or activity, etc. to escape from thinking about your ambivalence.
The book mentioned that the betrayed will do the same.  They will think about the affair partner or the emotional affair so much that it distracts them from thinking about the things they really need to focus on.
They think that their spouses are cheats, liars and betrayers.  All those things are difficult to think about.  They forget that they were unhappy before the affair started, and focus on other things to avoid thinking and dealing with those facts.
This information really hit home for me and I couldn't figure out why I couldn't let it go.  Why do I continue to focus on Tanya and the emotional affair? Doug says it seems as though I am trying to sabotage our relationship. I disagree.  I think I am trying to avoid thinking about what really happened to our relationship.
I don't want to think about the implications of this emotional affair.  I was living in a fairy tale.  I was the princess and Doug was the perfect prince.  I never believed that he would do these things to me. I totally trusted him and believed he was committed to our marriage.
I have realized that I have to face the fact that he is not the perfect man I imaged him to be and I wasn't the perfect wife.  We weren't living the fairy tale I imagined.  I have to mourn the death of those silly fantasies that I always believed.  For me that is very difficult. I have always tried to live an honest life and I always expected the people around me to do the same.  I have to let that go.
I also have problems feeling the same way about Doug that I felt before the affair.  I will never be able to look at him the same way, and that really disturbs me.  I told him I will never be able to look at him the way Tanya did and he deserves to have a woman look at him that way.
I need to totally change my expectation of love.  I need to understand what love really is.
I told Doug I need to put this triangle (the affair) behind me and focus on falling in love with him again.  Falling in love without expectations of perfection or other illusions, but with who we really are.
I really just want to start over again with Doug. I want to look at the man that I am married to and love him for who he is, even with the mistakes he has made.  I want to look at him and see all the good things he has done to make things right since his emotional affair. I want to move on with a realistic notion that he will not be the perfect man, and I will not be the perfect wife, but that is what will make our love and marriage stronger.