A reflection on the reasons my emotional affair happened.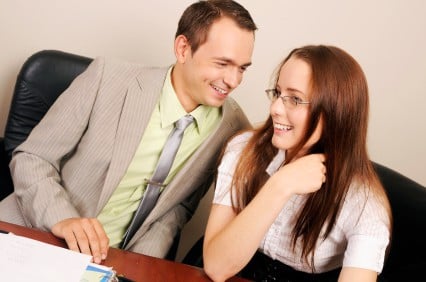 By Doug
Over the past 3 years, I've tried my hardest to make amends for my actions that occurred while in my emotional affair.  Though I've made my share of mistakes, this whole process has opened my eyes to my own faults as a person and has been the most painful learning experience of my life.
As a result of the affair our lives are forever changed.  Some of those changes are good and others are required.  For instance, I now live a totally transparent existence, sharing any and all information that passes before me each day.  I stay in contact with Linda throughout the day and am open to communication about the affair whenever Linda desires.  When she has questions or fears about things, I accept them openly without anger or defensiveness.  I have no problems with her checking voice mail, texts, emails, or whatever.
I'm ashamed for what I did and need to continue to make amends and create the highest level of trustworthiness possible.  I am confident that someday soon my emotional affair will be nothing but a distant memory void of any pain for Linda – though at times she may think otherwise.
My affair recovery process has included deeper analysis of my past character, habits and behavior resulting in a better understanding of why the affair occurred.  It has been a truly powerful process.
If you're the unfaithful, get it, read it and carefully consider the advice. If you're the betrayed, give it to your unfaithful spouse.
Here are a few of the things I have learned about why the emotional affair happened:
I failed to maintain boundaries.  I always had flirted with attractive women throughout my teenage and adult life.  Most of the time I considered it simple harmless fun while at a party or at work.   All this flirting back and forth did nothing but build my fragile self-esteem and stroked my male ego, all the while not realizing the possible effects it had on the person with whom I was flirting with.  Allowing myself to meet Tanya and other women for lunch even prior to my emotional affair, and even though always work related, were other mistakes in judgment.  I think the cumulative effect of this bending of boundaries created a hole in the fence that should have kept anyone other than Linda out.
I was insensitive and selfish.   At the time, I was too consumed with my own feelings, business problems and what was missing in our relationship that I didn't think about the consequences my emotional affair could have on Linda, our lives and our family. It was selfish and insensitive of me not to share my feelings of discontent in our relationship with Linda and instead shared them with another person.
Also, this selfishness and insensitivity caused me to act in a way that was quite contrary to my upbringing and to the morals and values that I was taught.  I was a hypocrite and totally ignored my own conscience.
I lied to myself.  Because of the "affair fog" I was in at the time, I became a master at rationalization.  After discussing it at length with Tanya, I truly came to believe that Linda didn't care for me and thought our marriage was destined to be one void of true love, intimacy and passion.  I re-wrote the story of our wonderful marriage and turned it into a piece of worthless fiction.  If I hadn't, how could I have justified what I was doing?

I was an uncaring coward.  When Linda discovered the emotional affair I should have ended it immediately and dropped to my knees begging her for forgiveness.  Instead, I continued my justifications and the affair.  And though it killed me to see her in so much pain, I was in my little bubble thinking that the grass was greener with Tanya.  I will forever feel guilt because of that.  I erroneously felt that I didn't want to hurt either of them and ended up hurting the person who deserved it the least.  I was wrong.  My conscience was telling me the way out but I was too stupid to take it.
Though the preceding elements are all negative, please understand that many positives have come out of this whole emotional affair mess – both on a personal level and within our relationship.  Our marriage has never been better, as all of the ingredients necessary for a great relationship are at their highest levels in our 32 years together. 
Sure we still have a  little ways yet to travel to get to total healing and recovery – and I know there will be bumps along the way – but I'm looking forward to the rest of our journey together.