Recovering from an affair is a process and any day when you are moving forward would be a day to count your blessings.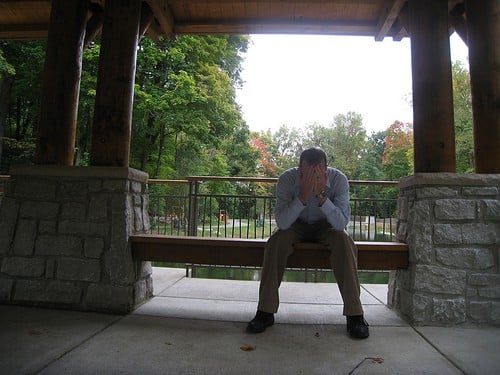 By Linda
This weekend we received a comment suggesting that instead of me memorializing the day Doug told me he didn't love me anymore, I should celebrate the day he told me I was the best thing that ever happened to him. 
I teased Doug and asked him when exactly that day was – today or yesterday – and he teased back said it was "Just this morning."
Teasing aside, I think we were both being pretty honest and the reason for this post is to allow other people who are recovering from an affair to realize that there really isn't a day or a time when everything is the way it should be or you finally realize the love is back.
I want others to understand that recovering from an affair is a process and that I couldn't pick a particular day to celebrate.  I guess any day when you are moving forward would be a day to count your blessings.
I believe the hardest misconception about affairs is that they end at the time the spouse finds out, and after that the cheating spouse falls down on their knees begging for forgiveness and eternal love.
Well if you are one of the lucky few who have experienced this you probably don't need this site.
I believe we all have learned that everything is a process.  The process began before the affair. I am sure that none of us can pick a particular day or event that made our marriages deteriorate. In our case it was a series events that started with us taking each other for granted, which turned into resentment  and not spending enough alone time together, etc.
Beginning the emotional affair was also a process. There was the flirting and crossing of boundaries, and before they knew it they were in a full blown betrayal.
Ending the affair also took time because of the addiction, guilt, and the confusing infatuation with real love.

Recovering from an affair has been a process for both of us
We both had a lot to deal with and figure out individually, which involved a lot of trial and error.  We each had our issues.  Mine were the insecurity, the betrayal, lack of trust , guilt and trying to get Doug to love me again.
I know Doug had many issues to deal with as well.  Guilt, shame, how he felt about the other woman and me, and how he got himself into this mess.
There were so many times that our actions said one thing but the words just weren't there.  Or we would say things but our actions weren't consistent with our words. I believe that dealing with all of these issues made the focusing on our relationship an impossibility.
Honestly, I don't believe until just recently did we arrive at the place in our marriage where I feel totally good and secure.
I guess what I want everyone to know is you shouldn't feel bad if you can't honestly think of a time when you knew that everything would be OK and that you are totally in love with each other and the affair is something of the past.
What you need to do is look at where you began in this journey and where you are now…
Aside from the emotions and pain, is your relationship better than it was before?
Is your spouse moving in the right direction to help you heal?
Are you communicating better, being more affectionate and appreciative of each other?
Are you making an effort to spend time together and dealing with life as a team?  All of these things are processes that take time.
It takes a long time for your marriage to fall apart, just as it will take a long time to put it back together.
I was always looking for the quick fix, being impatient and wanting everything to be OK immediately.  That's not reality.
What I have learned is that there is a lot of crap to deal with when recovering from an affair, and until you have dealt with the affair head on and are ready to let it go, you can't work on being a couple.  You can't totally be there on common ground with each other.