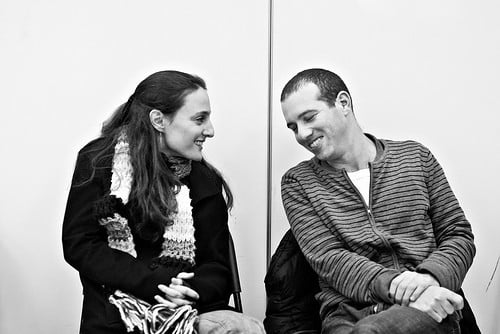 Doug has said on a few occasions that his emotional affair made him feel like a teenager again.  I can attest to that because if you look at the characteristics that are common among teenagers you will find the words selfish, irresponsible, immature in their thinking and risk takers.  Those characteristics were definitely present during Doug's emotional affair.
This past weekend I started delving further into this revelation and I began seeing some of the behaviors that led up to the affair and how similar Doug's behavior was like that of a teenager.
Prior to Doug's emotional affair he had the opportunity to spend a great amount a time with teenage boys.  Mainly because our son was a teenager and Doug coached his traveling baseball team.  This provided time for him to experience the world of a teenager again.
Doug and another coach would frequently be on the road together with twenty boys navigating through college towns, baseball fields, hotels, restaurants, etc., and therefore some of those wonderful traits that are present in our teenage youth began to rub off on Doug.
I can understand how this can happen as feeling like a teenager again could be liberating and a welcome diversion from the responsibilities of an adult. When you are 18 you have very few cares in the world except perhaps finding who will buy beer for you that night and which girl you are going to pick up.
You know it is ironic looking back to the time before his emotional affair and realizing that many of these selfish and immature characteristics did rub off on Doug.  It seemed as though I became more like his mother than his wife.
I remember one instance where I had to incorporate a "cuss jar" in our house because Doug was using the "F" word just as much as our son. I remember having to take on more responsibility around the house because Doug was "busy" with many other activities.  I know he said he was doing it all for the sake of our son's baseball career, but I believe he was  doing it for himself as well.
To compliment his teenage lifestyle he found himself a "girlfriend."  Even though she wasn't younger than him, she gave the appearance of being carefree, exciting and fun. The situation allowed her to feel young and desirable again as well.  For a woman that is a powerful feeling.
During the affair Doug could do whatever he wanted to do, and even though he knew his (mother) wife wouldn't approve, he didn't care, and this just added to the excitement of the situation.
Doing something that was forbidden and dangerous was very exhilarating. After I found out, he also incorporated a typical teenage response by not allowing someone to control him and he defied everything I was reasonably asking him to do.
Unfortunately, like any teenage romance, drama always seems to follow.  Even though a woman – whether she is 16 or 60 – will appear careful and uncommitted, in the back of their mind they are planning the wedding, naming your children, choosing the house and directing your career.  So all that great exciting fun turns into just another ball and chain.  It is the time when the OP begins controlling, becomes jealous and demands much more than a "teenage boy" is willing to give.
Eventually the reality that you are too old and have attained too much responsibility to ever pull this off begins to wear on your mind and body. The stress of living in two different decades just isn't much fun anymore and you wish for a time when you can just sit in your favorite chair and do nothing.
I was thinking about what would have happened if while in his emotional affair Doug would have decided to leave his family for the fantasy of a new and exciting life.  Would it have remained exciting for him?  I wonder how long it would have taken him to realize this teenage love (affair love) was only based on the feeling of being young again.
When he was faced with all the responsibility that existed in his old life – as well as with his new life – would it have been as appealing? Would he have seen her in the same light?  I doubt it.