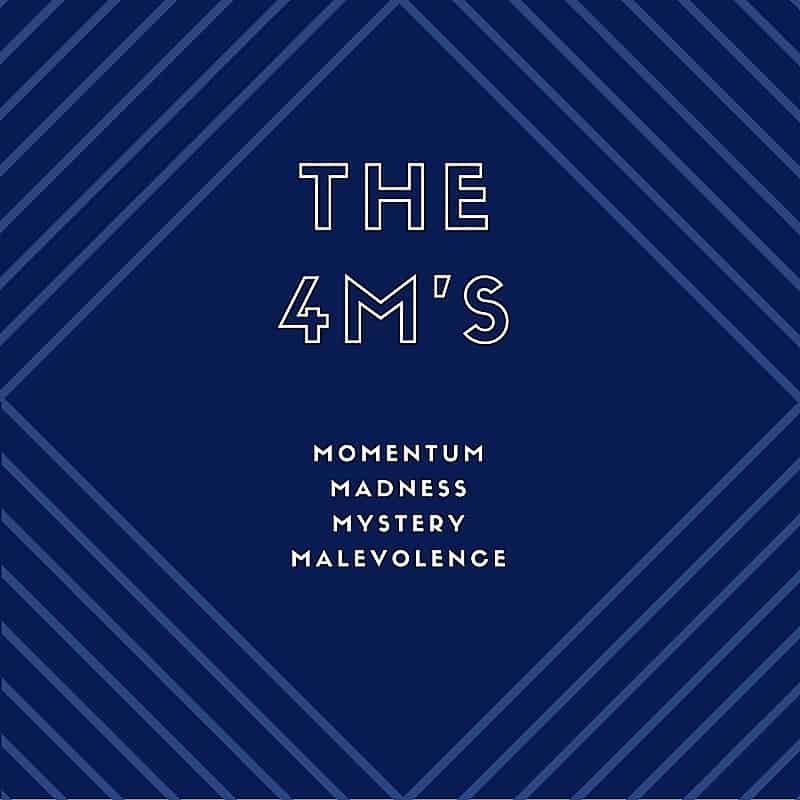 Spouses cannot wrap their head around the idea of why cheaters cannot leave their affair partners. Rightly so, we assume that it would be an easy decision, especially when the affair is no longer a secret.
By Sarah P.
If you're the unfaithful, get it, read it and carefully consider the advice. If you're the betrayed, give it to your unfaithful spouse.
It's the most troublesome, frustrating, and heartbreaking situation of them all: when you realize that even if your spouse stays with you, they won't or can't break it off with the other person. 
After all, the affair was a choice that the wayward spouse made and it should be just as easy a choice for the wayward spouse to leave the affair partner. Obviously, we all have choices in life and so we don't understand why the wayward spouse can't make the best choice, which is to let go.
But this choice is one that is difficult for the cheating spouse because there are other forces at work that have to do with manipulation. Most people make choices freely – without the pervasive influence of manipulation or other external forces.
So, even though we might feel that leaving the other person would be an easy choice to make, this is not necessarily the experience for the wayward spouse. When the wayward spouse keeps stalling, delaying, and pretending to break it off, the betrayed spouse becomes angrier and more heartbroken the longer the wayward spouse  doesn't make a decision to leave.
It feels terrible to think that someone outside of the betrayed spouse's marriage has seemingly as much power or more than the betrayed spouse.
Though it could be argued that there is manipulation everywhere, such as in a Burger King commercial, this type of manipulation that goes along with selling food has little to no consequence over people's lives (unless they are food addicts.)
Each time someone turns on the TV, they might see a delicious DQ Blizzard or their favorite burger advertised in tantalizing ways. But, if those same people, due to a diet, say no to the ice cream or burger.  Restaurants will not stalk them, threaten them, or threaten their families. Restaurants will not make them and their families feel unsafe and restaurants won't cause people to live in fear of the future.
It's easier to truly exercise free will in these circumstances where the stakes are low and where there is no additional penalty for saying "no."
On the other hand, the type of manipulation that comes as part and parcel of an affair is in a whole other league. There is really no free will in staying or leaving because of all the influences and control that occurs during an affair. I call these manipulations that are generated by the other person or the situation itself the Four M's:
Momentum
Madness
Mystery
Malevolence
This combination creates a scenario where it can be notoriously difficult for the wayward spouse to leave the other person.
So, the wayward spouse does not stay if the other person is more attractive, younger, or makes more money. The wayward spouse does not stay because the affair partner is "better" than the betrayed spouse. The affair partner can never be better than the betrayed spouse because having an affair with a married person is a fatal flaw.  Having an affair with a married person makes the other person 100% worse than the betrayed spouse.
Thus, the wayward spouse doesn't stay because the other person is better in some way. The other person is never better than the betrayed spouse and does not have the ability to be better due to his or her actions. 
MOMENTUM
A friend said something interesting one time about momentum. He realized sometime well before his first wedding that the woman he was to marry was not the right woman for him. (This was not because he was interested in someone else and he was not having an affair.) He knew that if they were to get married, they would get divorced one day. Yet, they had already paid for everything and there was no getting money back.
He was also profoundly ashamed to send a wedding cancellation to the 300 plus guests. By the time the actual wedding ceremony happened, he and his wife were not even on speaking terms due to both of them realizing they didn't want to be married. They divorced a few months after that.
He told me that it all came down to the momentum of the situation since the engagement and wedding happened quickly. He recounted that one night when they were dating he told her that he loved her. She immediately called her parents and told them they were engaged. He of course questioned her about it and she said, "If you love me that means we are engaged and getting married." (I will disclose that there was a cultural element at work here for both of them.)
Her parents and his parents started planning a wedding the next day. He felt carried away and each time he questioned or suggested taking a step back there was trouble. Each time he did, he was guilted to death by her and her parents since they were living with her parents by that time. Do I believe him? Of course!
I think a lot of people in monogamous pairings get carried away with the momentum of relationships, especially if there is a cultural element at work. But, I think the momentum is even stronger when there is an affair involved. The wayward spouse just keeps getting in deeper and deeper.
The wayward spouse has decided to dive head first down the rabbit hole and the deeper the wayward spouse goes, the more risks the wayward spouse takes.
But, the affair can also be likened to a riptide that is moving at 15 knots per hour. This riptide has pulled the wayward spouse out to sea before he or she even realizes what happened. What started as just dipping a toe in the water on a sunny day got out of hand within minutes.  Like the wayward spouse, the swimmer thinks it is easier to be dragged out to sea than to fight the strong current.
Though we don't often get unfiltered views of how the wayward spouse feels during the affair. Fortunately, I have found a comment by a cheater and I am sharing an addended version of his comment with you. I will let his comment speak for itself:
"My lover is a work colleague. She's 27. Her husband walked out on her and she kept breaking down in tears. I would put my arms around her to comfort her and, one day, it ended up with us kissing passionately. I was feeling sex-starved, I guess, and she later said it felt so good to know that a man still desired her. The sex was blinding. She is amazing in bed and is up for anything I suggest. It's the sex life I've always dreamed of — but with the wrong woman. My wife is such a great partner. We have built up a good business together and she stood by me while I helped my family through their money troubles without complaining about the drain on our finances. Now we are in a position to start a family but it's never going to happen while she has no interest in sex. I also know I can't go on living a double life like this forever. My wife still loves me and I really do want to change, but I also want kids and we are not getting any younger." (1)
The momentum of the affair is obviously carrying this fellow away. He doesn't indicate that he wishes to leave his wife or mistress. He also implies that his excuse for cheating is that his wife has no interest in sex.
His thinking is certainly flawed and he is putting himself in a catch-22 situation. He doesn't want to leave his wife and so he uses the excuse of a sexless marriage to justify carrying on with his coworker.
If he were thinking clearly, he would have either worked out his sex life with his wife (if he really does have a problem there) or he would have divorced her. This bring us to our next point….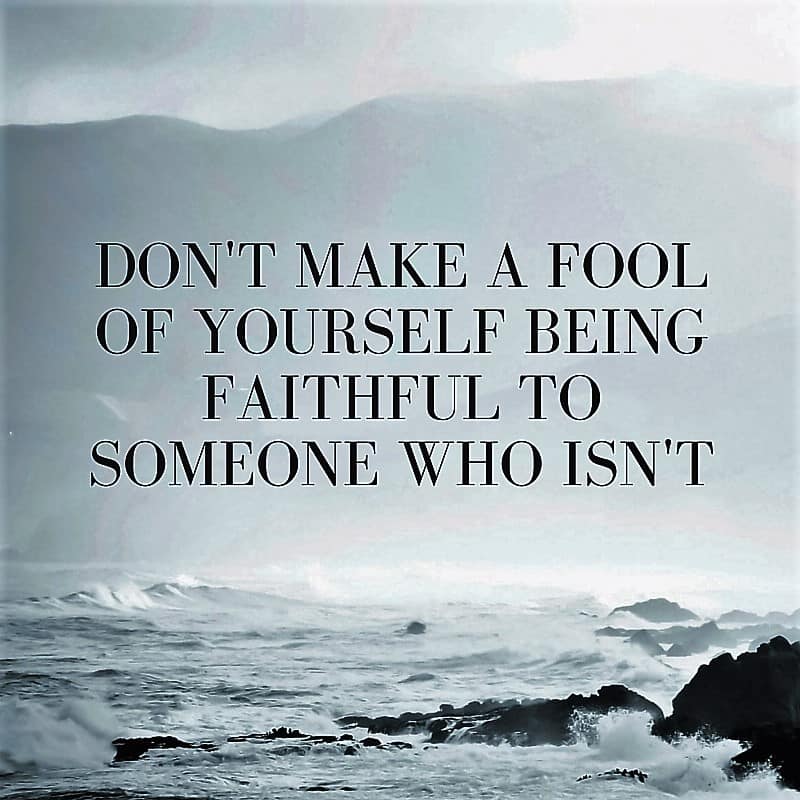 MADNESS
So, by the time the wayward spouse is far enough down the rabbit hole, he or she will certainly be having tea with the Mad Hatter. In the Mad Hatter's domain, all of the distortions and illusions are easy to believe. I use the terms madness to refer to the affair fog.
The affair fog also creates what I call the false soulmate connection—the phenomenon where the wayward spouse is wrongly convinced that he has found his soulmate. But, before we begin, I wanted to provide a refresher on the affair fog. Doug and Linda found a spot on definition for this phenomenon:
The term "the fog" can be described as being similar to being brainwashed. The thrill of the affair envelops the wayward partner in good feelings, and the excitement can be overwhelming. They feel a new high, a feeling of being in love. They begin to rationalize with themselves in order to cover up their feelings of guilt.

They may convince themselves that their marriage was already bad, that their partner really doesn't love them, and that the affair partner must truly be their soulmate, because he or she is the only one who understands them.

Then begins the repeated internal dialogue of the rationalizations over and over again in their minds. It is as if they've become addicted to the affair, needing the constant high it brings, many times with total disregard for the betrayed.

Over time, they really begin to believe all the lies they've told themselves. Their beliefs are reflected in their actions, loving to the affair partner and angry and hostile toward the betrayed. Wash, rinse, and repeat, and soon they are deeply entrenched in the fog."
Do you remember those old TV shows that were sponsored by a particular company? For example, an announcer would come on during commercial breaks and say: "Old Yeller was brought to you by General Motors (insert General Motors tagline)." Well, this same thing pops into my mind when I think of the affair fog. Only it sounds like this: The Affair Fog is brought to you by Neurochemicals. You may think your spouse is crazy, but it's just his brain on drugs.  Obviously, this also applies to the female wayward spouse as well.
Don't underestimate your spouse's brain on drugs– because an affair lights up the area of the brain that is responsible for pleasure. Affairs are kind of like someone in the hospital with their own morphine button. Just as they start to feel bad, they just press the button and life is all blissful again. Press. Press. Press. 
An article I was reading said this about the neurochemistry and pornography* and what he says in my opinion equally applies to the neurochemistry of affairs:
"When we imagine eating at a favorite restaurant, shopping for a new gadget or having sex, the brain releases dopamine and our senses call out, Gimme, gimme, gimme! The more intense the experience, the more dopamine is released in the brain. Without this neurotransmitter, we would stay in bed all day with no motivation to eat or pursue meaningful goals, relationships, or sexual pleasure. Dopamine is the neurotransmitter behind all motivation in life." (2)
Affairs release neurotransmitters that bathe the brain in a chemical cocktail.  This is quite a cocktail, especially when oxytocin (for bonding) and nonrepinephrine (which is like cocaine) are added to the dopamine (which induces pleasure and can be likened to heroin).
Can you imagine your wayward spouse taking cocaine and heroin in one night? Add to that the chemical responsible for bonding, and voilà, you have the recipe for a very dangerous and hard to break addiction. Yes, indeed, your wayward spouse's brain is on drugs.
I wanted to continue with this same author's line of thinking since porn and affairs create the same kind of scenario: 
"Every time a person views porn, or eventually even thinks about porn, the burst of dopamine strengthens the connections between cells. The stronger the connection, the easier it becomes for cells to communicate on that path. This idea of the brain changing itself is called neuroplasticity. Whether learning to ski, learning to speak a foreign language, or looking at porn, the more we use a particular neuropathway, the more our brain changes, making the pathway stronger." (2)
Porn and affairs both change the brain and so it could be argued that this modification can explain why your spouse acts so crazy during an affair. In some cases, the wayward spouse is so far gone that you might find yourself wondering where the guy you married went.
You will ask yourself, "who is this lying, angry, distant, entitled, selfish person that I share a house with?" It's as if your husband or wife has an evil twin and sometime in the middle of the night, the evil twin snuck into your bed, gagged your spouse, carried him/her off halfway across the world, and then started living with you in your real spouse's place. Because the person you are sharing a bed with sure looks like your spouse, sure talks like your spouse, and shows up to your spouse's job, but where did your real husband/wife go? Where did that once considerate, thoughtful, honest, patient, loving person go? 
Then there are the plainly stupid things that your spouse says such as: 
She's just a friend
We are just coworkers, in fact, she/he is not my type.
I want to stay married to you but I can't bear to break up with her/him. It will hurt her feelings.
I love you, but I am not in love with you.
She/He is meaningless to me (all the while the wayward spouse keeps seeing the other person.)
I can't believe you don't trust me!
It's not what it looks like.
You are blowing this out of proportion.
My wife/husband and I don't have sex any more. (Said to the other person.)
Or, my favorite one said to the spouse: "It's all in your head!!!"
That's right, a wayward spouse's favorite comment is to tell the betrayed spouse that they are seeing things; indeed they are imagining things. The betrayed spouse starts to feel a little crazy because the wayward spouse often encourages it. The wayward spouse is in such a selfish mode that he or she would rather gaslight his or her spouse to death than come clean. That is unforgivable.
So when you as the betrayed spouse notice all of those things, you are correct. Thinking these things is not blowing it all out of proportion or seeing things that are not real. This is a very real phenomenon and it's so real that it destroys countless lives each year. Then you add to that the madness of the other woman or other man.
If you're the unfaithful, get it, read it and carefully consider the advice. If you're the betrayed, give it to your unfaithful spouse.
Here is a comment from a married (other) woman who is having an affair on her husband. If this doesn't sound like addiction, what is:
"Hi- I have been having an affair with the most amazing man for 6 months. I think it needs to end as we've fallen in love, totally & utterly. The pain of the situation & the problems it causes is getting unbearable for us both. We had the most amazing time last Sunday, beautiful, sacred & I didn't want to leave him. Everything feels so right when we are together, like time stands still, like there is no one else in the world, even if we are in a crowded place it's just us. We are addicted to one another, inspire & motivate one another. It's the most amazing relationship I've ever had. He just gets me and vice versa." (3)
Well, she is cheating on her own husband and she too has a brain on drugs.
Notice how she says it is causing problems, but then goes straight into describing how she has never had a relationship as amazing as this. She is justifying it by the allegedly beautiful, sacred time they are having together.
But think about it—if you go out on a date with someone and you are each on heroin and cocaine whilst out together, your perception of the situation and yourself is going to be really altered. Both people will feel powerful together, both people will be flooded with feel good chemicals, both people will be living in the now, and both people will feel bonded.
In this state of mind, a fire hydrant is going to look "spiritual" and meaningful to them and so they might label what would otherwise be a mundane connection as spiritual. Because after all they have found their soulmate!
Now the Mad Hatter is laughing hysterically. This is the madness of the affair and it is a force to be reckoned with. It is one of the reasons why the wayward spouse might find it difficult to leave the other person. The wayward spouse is being asked to give up a very powerful illusion. Only the WS thinks the illusion is reality. The WS needs to first figure out that he/she dove down the rabbit hole in the first place before he/she is coming out of this one.
MYSTERY
Mystery is a powerful thing and this is why the wayward spouse can often choose someone who is many steps below the loyal spouse. It doesn't matter if the other person is such a lowlife that they just crawled out from underneath the nearest rock and looked up to find something better.
The point is that there is mystery to be had underneath that rock, even if it's just a dank place filled with moss, nastiness, and insanity. The wayward spouse hasn't explored what's underneath that particular dank rock and the WS hasn't seen that particular brand of insanity. The other person and their rocky home is pays inconnu as the French say.
Add to that how and where they interact. Wherever they are, they meet under fleeting and intense circumstances and the wayward spouse never knows what will happen next. The immediate and far future is a mystery and the WS wants to live it and know what happens next.
The WS will never know the other person as a whole person since everything feels like a first date. The wayward spouse will only know what is essentially a hologram of the other person—a projected and illusive perfect version of the other person. The wayward spouse will never see past the illusion. The WS will never know a real future with their affair partner, complete with life's stressors. The WS exists in the "now" with their affair partner. This all adds to the mystery.
The WS doesn't have to raise children with the other person, the WS doesn't have to argue over money, doesn't see dirty clothing, and will never see the other person at their worst. The other person exists in a bubble of fantasy where real life just does not happen.
In this fantasy world, every encounter is just like the first date played over and over again. It's all infatuation, chemical highs, wine, carefree conversation, and roses.
The wayward spouse does not have to be an adult and face real life with the other person. Everything is one big illusion and the WS will never know what is under it—more mystery.
The other person can play dress up and project whatever image the WS requires. The other person can present themselves as the type of person that the WS wants and the OP can pretend to be something that they are not. The other person is like a wolf is sheep's clothing, or like a pig in a dress. The other person just happens to cover his or her snout well when with the wayward spouse.
Contrast this with the all too real life that a wayward spouse has with his or her spouse. The wayward spouse knows about their spouse's past, knows about the all too real past they had together, knows there will probably be a very real future with his or her spouse. The mystery has gone out of real life. Most of all, the wayward spouse doesn't have to live in the now with their spouse. They have checked out and inhabit a fantasy world full of mystery and intrigue.
Dr. Valerie Golden says, "Plus, sneaking around has its thrills. The sex itself may be more lusty because it's clandestine. Having sex in the married couple's bed, for example, becomes a daring thrill, full of lust and passion, in a way not possible otherwise. Likewise, unprotected sex. The need to be secretive, sneak around undiscovered, grabbing quick sexual encounters on the fly, can be a huge turn-on in comparison to a dinner date with a single man who calls on Wednesday night for Friday. Especially for rule-breakers, it's just more fun being naughty. And bawdy." (4)
All of this adds to the mystery of the situation since everything is clandestine.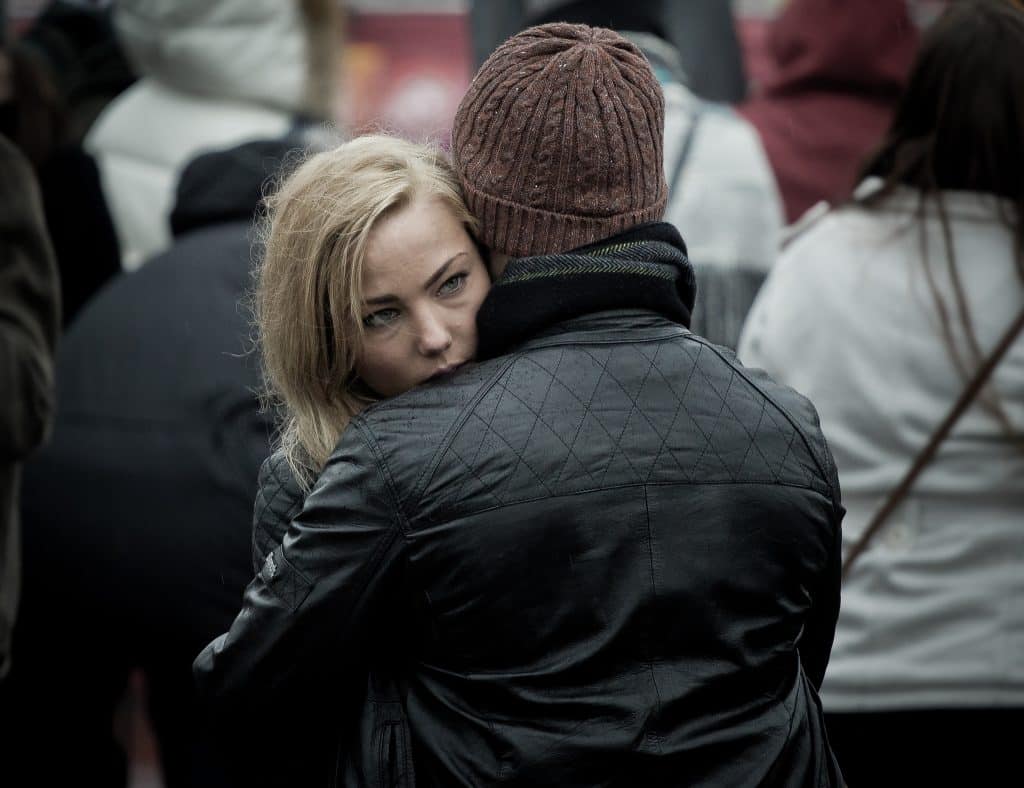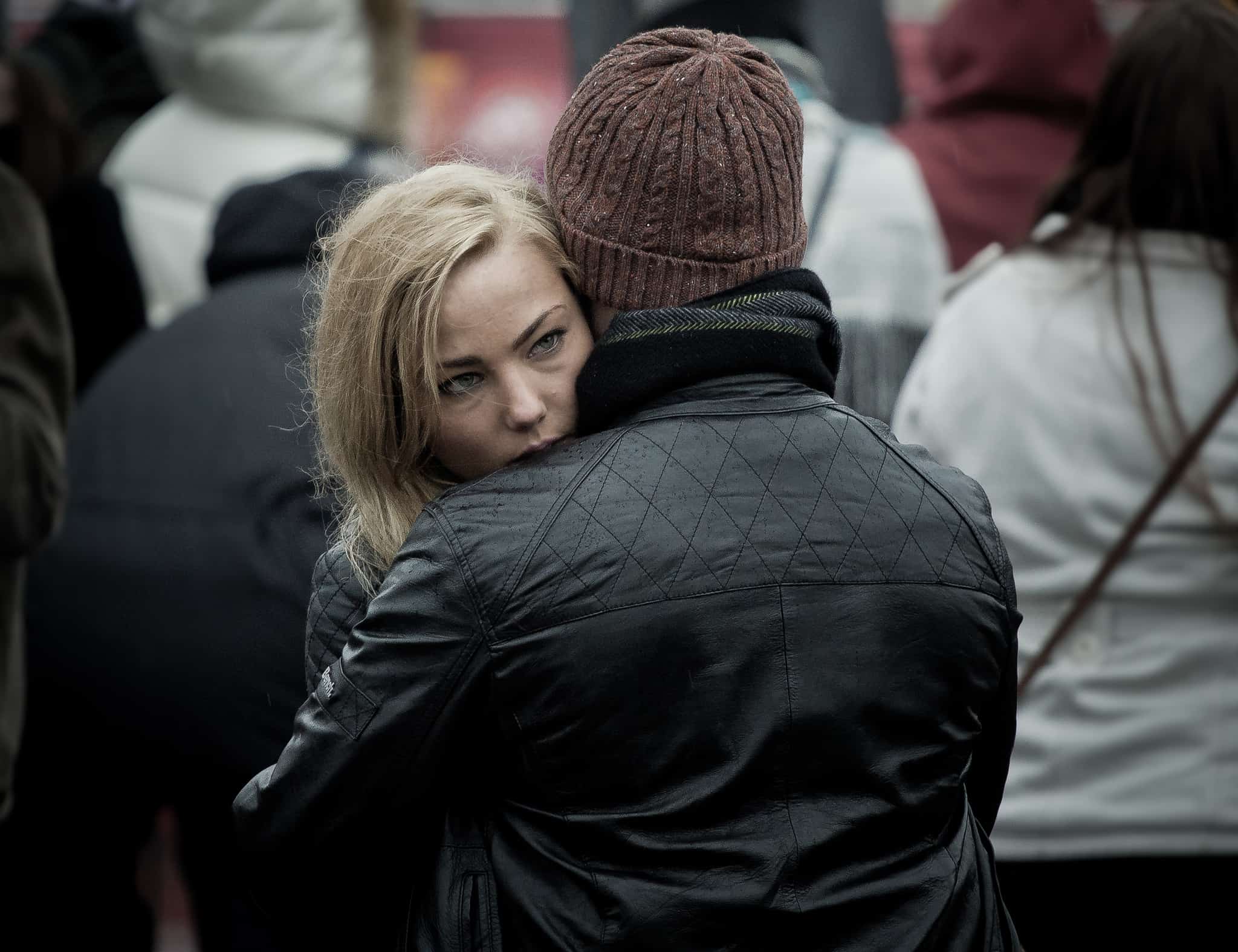 MALEVOLENCE
There is always going to be some malevolent thinking or doing coming from the other person. After all, the other person is in the affair to win. The other person will always put his or her happiness above everyone else's. They don't care if they leave a trail of bloodied and broken hearts in their path so long as they get what they believe they deserve. They will justify it is all kinds of ways.
Here is an example of that malevolence as told by a woman who was able to get her lover to leave his wife and small children for her:
"Emotionally, David had left his marriage years ago but now his family had to cope with his physical removal and the pain of the reality. It felt as if people presumed that I had lured David away with a trap. David had lost his home, his family and his friends. He was going through the most difficult time of his life. I, conversely, was going through the best time of my life, having finally met someone I truly wanted to be with. I'd get angry that what I perceived as a very special time was marred by other people's disdain. I have no regrets, though. I firmly believe that we did the right thing. We could have lied, buried our feelings. But I believe that I was entitled to take happiness when I found it. People naturally look out for themselves and that is what I did in the end. Where would I have been if I had looked the other way? My principles might have been intact but I would likely have been holding on to them alone." (5)
All I have to say is ouch. Notice that she did not even try to hide the fact that it was always about her. She believed that it's better to lose your principles in life rather than to be alone. (Plus, she doesn't know that she would have been alone. She could have easily chosen a man who wasn't taken.) Her spending the rest of her life with someone who was never hers is not justified by the idea that she might have been alone. Are you kidding me?
If everyone threw their principles to the side we would have a very ugly society. For example, a man could walk down the street and see a new BMW. He could hotwire it and drive it around until the car was found and he was arrested. With such reasoning he would tell the judge: "I don't deserve to go to jail. I was walking after all. Do you prefer to force me to walk alone than drive around comfortably in someone else's car with a friend?" That reasoning would not fly in a court of law. The thief would be laughed out of the courtroom and then thrown in jail.
Then there is the kind of malevolence that occurs when  someone tries to leave the other person. Here is a comment from a from a man who wrote to Suzie Johnson:
"I met a woman at an out-of-town convention. She seemed so confident and sure of herself; I was immediately smitten. Although I had developed some pretty strong feelings for her, I knew that I didn't want to leave my wife. I tried to end it and she threatened to go to my wife.  I want to end this affair, but I am scared to death of what might happen if I do." (6)
This fellow found himself in the honey trap and that honey trap turned on him.  The sweetness of the honey trap turned to bitterness and fear once the other woman realized she would not get her way.
The man (wayward spouse) is now in a catch-22 situation. It is obvious that he understands he made a mistake and he wants to leave the other woman and repair his marriage. But, the other woman is not having it and she is threatening him like a rabid dog.
As I have said before, the other person is usually in the affair to win. When they see that they are not going to win, they become very vindictive. The other woman in the above scenario is holding another's woman's husband as an emotional hostage.
I am guessing that the man in that situation didn't see that coming either. After all, he was caught up in the mystery and the illusion, not being able to see the reality of such a person.
The man in the above scenario now gets to live with the fear that the other woman might tell his wife on her time and tell her story before he even gets a chance to speak. The other woman will likely exaggerate or lie when she tells his wife because her end goal is to break up the marriage. The other woman might tell his wife that he never loved his wife and prefers to be with the other woman. It occurs more commonly than you might think.
Dr. Valerie Golden says, "Mate poaching is a robust phenomenon, and it is here to stay. When single women see a moderately attractive male, they are more interested in him if they believe he is already in a relationship! In fact, one sizable study found 90 percent of single women were interested in a man who they believed was taken, while a mere 59 percent wanted him when told he was single. For some, the food on someone else's plate always looks tastier. If someone else wants him, he must be worth wanting." (4)
Emotional blackmail by the other person is common.
Obviously, if the other person wanted the relationship to break up, he or she would've broken it up herself and found someone who was single. But, that is not what the other person wanted. The other person is sticking around because the other person has a goal to either break up the marriage and be the next spouse, or just to break up the marriage. The other person wont' let the wayward spouse go so easily.
If the WS tries to leave, the other person will use all kinds of emotional blackmail to make him change his mind.
First, the other person will likely try guilt. Then the other person will say that they have been misled, that promises have been broken, and that years have been wasted. If the wayward spouse has a conscience, the other person's pleas will induce guilt.
If that doesn't work, the other person will likely pretend to have some kind of mental breakdown and possibly threaten self-harm. The other person will threaten to send all of the emails, text messages, and photos to the spouse. The other person will tell the wayward spouse that if the wayward spouse leaves, the OP will ensure that the WS suffers more than the other person. Personally, I don't believe that these are empty threats.
Or it could be that the other person refuses to give up. It could be that the other person is so low on the totem pole of life that he or she has everything to lose. The other person tells the wayward spouse that he or she will never give up as long as the wayward spouse is alive. The other person may say that the wayward spouse is his or her soulmate and that he or she cannot let go and will not let go.
The other person may not even ask the wayward spouse to leave house and home, but assure the WS that he or she will be happy being the wayward spouse's lifetime lover. (We know that he/she is lying about not wanting to take his/her spouse's place. This still has a malevolent intent behind it all.)
The wayward spouse finds it difficult to give up on someone who says he or she will always love the WS. Especially if the other person continues to pursue the wayward spouse and acts like he or she wants nothing in return, except for the pleasure of the wayward spouse's company.
Dr. Valerie Golden continues: "Mate poachers, whether they want commitment or just sex, have a range of tactics, from dissing the current partner (e.g., "You deserve someone better . . . someone like me.") to showcasing desirable qualities that the current mate lacks (e.g., "She's cold and unfeeling; I, however, am warm, vivacious, and loving.") Still others engage in "bait-and-switch" tactics, initially offering sex with no strings attached, only to expect down the road that her man will become so attached that he can't bear to live without her." (4)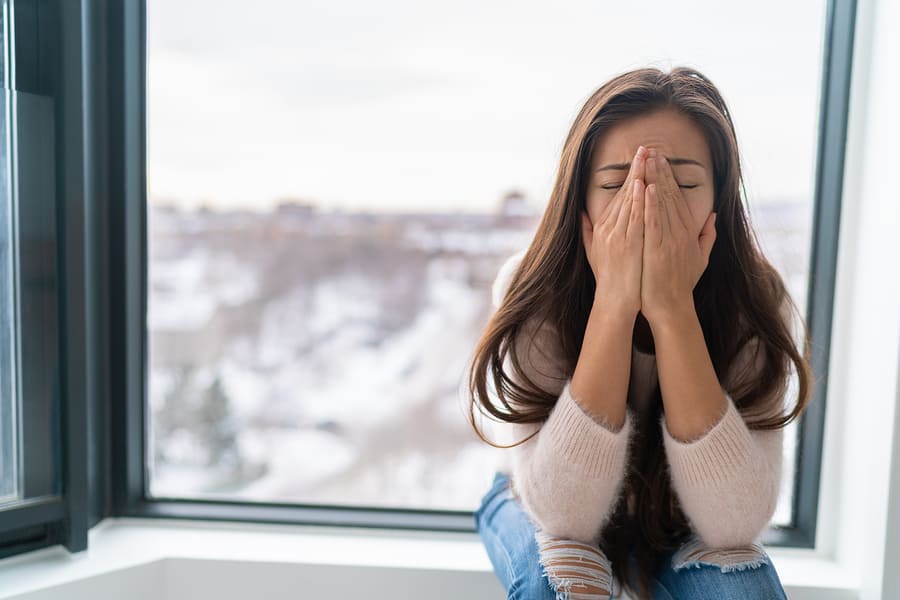 WHY CHEATERS CANNOT LEAVE THEIR AFFAIR PARTNERS: SUMMARY
While this article has explained the reasons that it is difficult for a wayward spouse to leave the other person, none of the Four M's serve as excuses not to end an affair.
The Four M's of why cheaters cannot leave their affair partners can make it very difficult to end an affair, but never impossible. They are simply meant to explain the various mechanisms that are at work during an affair that can contribute to keeping the affair going.
Affairs can cause attachment to the other person, but nonetheless, the other person should never be the wayward spouse's issue. The loyal spouse and the children are the only real victims—never the affair partner.
So, no matter how much momentum, mystery, madness, or malevolence there is, these are never an excuse for a wayward spouse to continue their affair. The Four M's are meant to help the loyal spouse to understand what happens psychologically during an affair, but they can never be used as excuses.
In the end, affairs are a choice that the wayward spouse and the other person make together. (It takes two to tango.) A loyal spouse should never feel second best to the other person and a wayward spouse needs to realize this and behave accordingly.
FOR THE WAYWARD SPOUSE
If you are a wayward spouse reading this article and want to end the affair, I think it's pretty clear that ending an affair has to be a process that involves no contact. Dr. Rick Reynolds says this about ending the affair:
"Be clear about whom you owe what: Ending an affair is messy and wounded souls abound in the aftermath of an affair, but your affair partner isn't the victim. If they knew you were married then they at least had the opportunity to make a choice to enter the relationship. Your mate had no choice in the matter (even if you felt they didn't want the marriage anymore, unless you asked for permission they had no choice). Restitution needs to be made for the victim, not the perpetrator. Your affair partner's healing isn't your responsibility. You can't end an affair by continuing to play "knight in shining armor." If you feel your decision places them at risk of self-harm then hand them off to someone who can help them by calling 911. Clearly communicate that you realize the damage you've done to your mate and family and that it's over. Let them know where your loyalties lie and that you're going to do all you can to help your family heal. Set clear boundaries: Clearly state that you want no contact and how you will respond if they attempt to reach you. Let them know you will not respond or that your mate will respond. Don't be naïve, your affair partner will most likely try to make contact, and for most there's a part of us that hopes they will. Letting them know up front how you will respond helps them understand that you're serious about ending the relationship." (7)
Footnotes:
*What do pornography and affairs have in common? They both release the same neurotransmitters in the brain. Then, there is the idea that the brain cannot necessarily tell the difference between neurotransmitters released by pornography versus the same neurotransmitters being released by the affair. This is because of something called mirror neurons. When we see a movie, for example, there are mirror neurons in our brain that cause us to feel as if we are there. Our brain can experience the situation as if we are actually there.
Sources:
1.      From a Dear Deidre column in The UK newspaper the Sun. From https://www.thesun.co.uk/archives/news/279928/i-love-my-wife-so-why-am-i-cheating-on-her-with-girl-from-work/
2.      Cusick, Michael J.  From http://www.relevantmagazine.com/life/whole-life/features/29332-this-is-your-brain-on-porn
3.      Broken Twin. Affair Is Destroying Me But I Can't Let Go. From http://www.loveshack.org/forums/romantic/other-man-woman/356262-affair-destroying-me-but-can-t-let-go
4.     Golden, Valerie.  From https://www.psychologytoday.com/blog/apologies-freud/201210/why-women-want-married-men       
5.     Hardie, Sarah. I Was the Other Woman. From http://www.theguardian.com/lifeandstyle/2014/mar/01/i-was-other-woman-married-men
6.      Letter to Suzie From http://www.goasksuzie.com/how-to-permanently-and-gracefully-exit-the-affair#.V1dK6hWDGko
7.      Reynolds, Rick. Ending the Affair, Close the Door. From https://www.affairrecovery.com/newsletter/founder/ending-an-affair-close-the-door