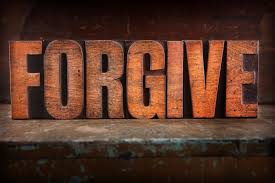 Yesterday our post dealt with how to forgive infidelity.  There were quite a few comments regarding this subject, and we would encourage if you haven't already done so, to make a comment and throw your 2 cents in. 
Some of you have forgiven and have chosen to move on.  Others said they will not forgive.  Almost all of you said you will never forget.
We wanted to discuss certain points you need to consider prior to deciding if you should forgive an affair in the first place.  We messed up (specifically Doug did!) a bit and should have posted this prior to yesterday's, but such is life. We hope you don't mind.
We believe that the most important barometer of how easy or hard it is to forgive infidelity is how the cheating spouse behaves immediately after the affair. 
Do they blow you off with comments like, "Look I said I'm sorry.  Get over it already." Or are they truly repentant and are constantly beating themselves up for having caused you this pain?  Are they doing everything they can to prove to you that they have learned a horrible lesson and will make damn sure it never happens again?
The intensity of their apology and their willingness to allow you to feel the pain of it will have a direct impact on your ability to heal from the infidelity and on their ability to rebuild trust in your eyes. 
If they demand that you simply trust them on their word and they have done nothing to show you that they are taking full responsibility for the broken trust, then you need to think hard about whether or not to forgive the affair – or whether you should even stay with them.
I forgave Doug since he showed remorse for his emotional affair, and eventually started to prove to me that he was doing everything he could to make amends, was working on our relationship and was empathetic to the pain and hurt that he had caused.  But what were some of the other things that we must consider before we decide if we're going to forgive an affair?
The Cheater's Character is Key if You Are to Forgive an Affair
Author Skye Thomas suggests the first thing you need to look at above and beyond all else is your partner's character. 
Do they have a history of cheating? 
Are they so self-absorbed that you feel they might have trouble passing on any possible pleasures that come along? 
Are they of weak character? 
At some point chances are they're going to face temptation again during their life.  Do they have the backbone to say no to that temptation? 
Does your partner have the willpower, self-discipline, and the ability to truly care about another person's feelings?
Then What?
Assume for now that you have decided your partner has the ability to be faithful and his or her affair was a one-time indiscretion.  Next, you have to analyze your relationship to try and determine why the affair happened.  Motivation is more important than the act itself.  Knowing why they had an affair allows you to avoid the situations that triggered it in the first place. If you can honestly say that you were completely loving, supportive and giving but they cheated anyway, then you may want to reconsider forgiveness.  If the reason for the affair makes sense to you and you feel it's forgivable, then forgive them.
Understanding Why You Had Your Affair – The Simple 5-Step Process
Thomas says the next thing to evaluate is what is at stake. 
"What kind of a life have you built together and what does it mean to you?  Do you have children together?  A long marriage?  A business and material wealth?  What if you don't think you can trust them and yet you will lose everything that you do love by leaving them?  That's something that only you can answer.  Is the money, the marriage, the children worth a lifetime of being cheated on?  You decide.  Maybe it's a marriage of convenience anyway and you really don't care where they sleep.  Then it's going to be much easier to forgive them then if they are your one true love and your emotional health is at risk by having your heart shattered."
There are plenty of reasons to choose not to forgive and forget. But what if you have created a long beautiful life together and your partner is a wonderful parent to your children?  What if you feel just as much to blame for the infidelity because you had pushed them away for too long.  What if they had made an honest effort to work things out with you but you just kept pushing them away?  What then?
Just because you want to forgive them doesn't mean that you can forgive them.  How do you forgive and forget?  The bible may tell us to turn the other cheek, but how?  How do you do it?  There's a big difference between saying, "I forgive you" on a generic spiritual level and saying, "I forgive you" on a personal heart to heart level.
The key to real forgiveness must involve trust.  Thomas says that "At some level you have to really believe in your heart of hearts that you can trust this person to never ever repeat such a painful choice again.  If you don't really believe that, then you aren't really going to forgive them and the underlying resentment will eat away at whatever is left of the foundation of your relationship."
Deciding whether you should forgive an affair isn't easy and should not be done as a means to simply wash the affair and the issues that caused it under the bridge. 
You need to do some serious soul-searching and evaluation of your present and past relationship to determine if forgiveness is possible. If forgiveness makes sense, then you can move forward towards releasing the pain within and possibly towards a better relationship.
We explore forgiveness extensively in our program Survive and Thrive after Infidelity. You can lean more by clicking this link.