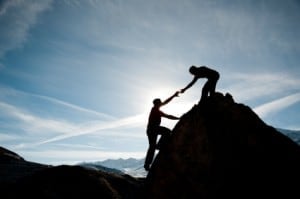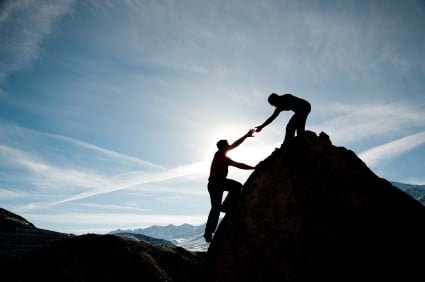 Trust is the foundation of any relationship and is just as important as love is.  So if you want to save your marriage and make it the tender loving relationship you have dreamed of all of your life, rebuilding the trust after infidelity is one of the most important steps you should take.
Those of you that have suffered from a betrayal of trust know why I'm saying this.  If you can't trust your spouse, it changes every single detail of the relationship.  Effective communication becomes more difficult because you cannot believe anything that he/she is telling you, and you start worrying whether or not you can trust that person with your finances, your personal secrets, and every other detail of your life.  It also makes it difficult for you to trust that person with your emotional safety.  Being hurt so badly by someone tears apart the emotional connection that you need to have a healthy, happy marriage.
Once the trust has been lost it can actually damage or even destroy the love.  Therefore trust is the foundation on which love is built, and a lack of trust makes it almost impossible to have a good marriage.  So if you are in a relationship right now where there are trust problems, you need to repair this damage if you're going to make your marriage last and make it all that it can be.
There are ways to rebuild the trust in your marriage, but first of all you need to know that there are two different types of scenarios where trust can be a problem.
1.  The first is the sudden trust destroyer of which a typical example would be infidelity. What usually happens in this situation is one of the spouses finds out about an affair (either an emotional or sexual affair) and in one single moment the trust has been destroyed.
2.  The second typical scenario is where trust has been destroyed in a relationship over a period of time, perhaps even from the beginning of the relationship. An example might be that one of the members of the relationship has always flirted a great deal with members of the opposite sex.  They've never really followed through nor has there been any infidelity, but it has caused a slow building up of mistrust.  There could also be additional issues that cause a build up of mistrust such as gambling or unethical business arrangements and things of that nature.  As you can imagine, since the mistrust builds up over time it can actually continue for many, many years.
It's the Cheater's Responsibility to Rebuild Trust After Infidelity

Most people would agree that the responsibility for rebuilding the trust in a marriage after it has been broken lies primarily with the person that broke the trust in the first place.  If you have cheated on your partner or otherwise betrayed him/her and are constantly acting in a way that causes mistrust, it's your job to take ownership of that situation and do the work necessary to repair the trust if you want to heal your relationship.
Ultimately, there are three steps that a person who broke the trust needs to take if they're going to heal the relationship and rebuild what has been destroyed.
Step #1:  Change your behavior. If you are now in an affair, you have to end it and take steps that will keep you from even getting close to the possibility of having another affair in the future.  You not only need to end the affair and change the behavior itself, but also you need to understand enough about how it became a problem in the first place and be able to explain it to your spouse.  This is the only way you're going to create a situation for your spouse to begin to trust you again.
Step #2: Give a complete and full apology. You must completely understand that you were wrong, how you were wrong, and take total ownership for that mistake.  You need to look at the infidelity from your spouse's point of view and feel the pain that he/she felt.  Once you have taken ownership for the action that caused the mistrust, you have to show some effort and be sensitive to your partner about his/her feelings in this area and take care of those feelings as much as you can.  This means showing some compassion and sensitivity about the pain that he/she is in.  You should also make verbal reassurances about your commitment to the changes that you have said that you're going to make, and obviously back this up by real change in your behavior.
Step #3:  Let them play detective. The third and final step in trying to rebuild trust with your spouse involves giving the victim the tools that he/she needs to begin trusting again.  What this means is that the victim now gets to play the detective.  It's natural for the victim to be suspicious and worry that his/her spouse might make the same mistake again.  After all, you betrayed their trust once and what is to stop you from doing it again?
If you are the victim, thoughts like these are absolutely natural, so don't feel badly for feeling this way because when you think about it, worrying that your partner might betray you again is perfectly logical. Don't try to bury these thoughts and feelings and don't feel that this is an irrational behavior.  You will never be able to rebuild trust as long as you keep worrying about whether or not your spouse is telling you the truth.
Now this isn't exactly a step that the person that betrayed you is going to necessarily like.  It may involve you checking emails, credit card bills, cell phone usage and perhaps many other things to satisfy your curiosity.  Over time getting tangible evidence that your suspicions are false will help to diminish them and eventually they will die away.
If you happen to be the person who betrayed your spouse, you not only have to promise you will change your behavior, you have to prove to him/her that you can in fact change.  This means that you have to allow him/her to play detective and actually encourage it while sharing everything with your spouse.  Your life is now an open book.  Remember that you were the one that broke the trust in the first place, and that his/her thoughts and feelings are justified and if you truly want to have a healthy marriage again, this is what you have to do.
Trust can be lost in a heartbeat but it can take a long time to regain it, but if you persevere it can be done.  Continue to move forward towards an open relationship and in time you'll feel that trust has once again come back to your marriage.