Many times cheaters are unwilling to stop their affair. Obviously, healing after infidelity cannot occur until all contact has ceased. Why won't they stop?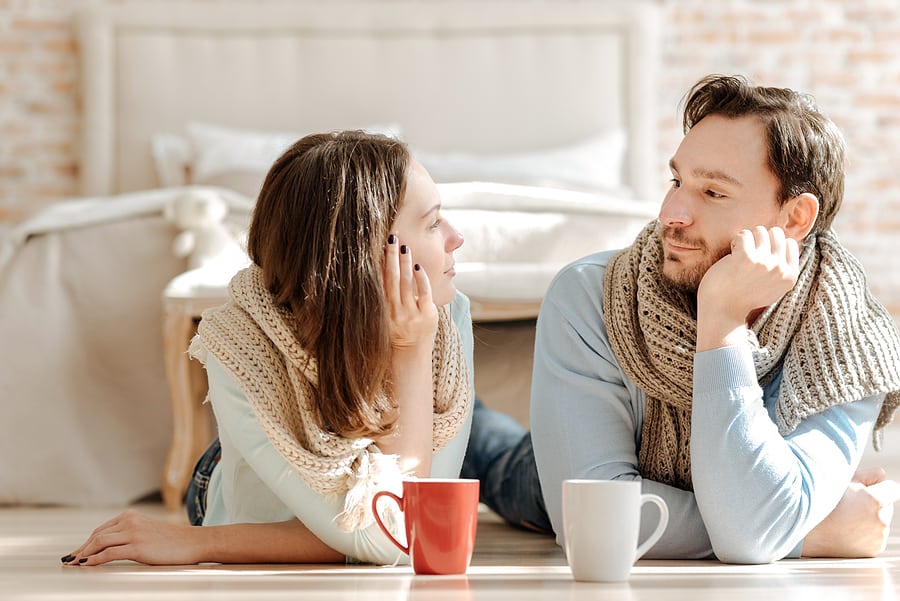 By Linda
Many of our recent comments from readers have centered on the problem that their spouses are still in contact with their affair partner, and apparently unwilling to stop.  As we have mentioned many times, healing after infidelity cannot occur until all contact has ceased. 
I can recall firsthand how difficult it was for us to move on while he was still involved in his emotional affair.  He continuing to lie and betray me while he was in his "fog" and his actions and words certainly reflected that.
All of my positive changes and attempts to rekindle our love at first went unnoticed or were met with contempt, and the healing that followed was very difficult because I couldn't understand how he could continue to hurt me so much.
Even today I have a difficult time understanding how he could continue his affair knowing how much damage he was doing to me and our family. 
If you're the unfaithful, get it, read it and carefully consider the advice. If you're the betrayed, give it to your unfaithful spouse.
Healing after Infidelity – "Torn Asunder"
Recently I read a book by Dave Carder called "Torn Asunder" and the book gave me an inside look into the components of an affair and what is going on in the betrayers head.  This book allowed me to get some kind of understanding as to why an affair is so difficult to give up.
Carder divides the infidel's process into four phases: 
Phase one: Growing mutual attraction  
Phase two: Emotional and sexual entanglement  
Phase three: Destabilization of the affair  
Phase four: Disclosure and resolution
In phase one, the affair starts innocently enough between two parties.  However, the growing sense of appreciation and attraction allows a whole new fantasy world to develop within the future infidel. They begin to concoct imaginary experiences and wonder  "What would it be like?"  During this phase the infidel begins to starve the marriage and feed the friendship.
During phase two the relationship develops new intensity when the two entangled people mutually acknowledge their feelings for each other. Often one partner may put out a cry for help, but the cry may be so subtle that no one will listen.  This helps to reinforce the bond because now he believes that the only person who understands him is his affair partner.
Through this very intense phase of the relationship, maintaining the affair requires widespread deceit. It becomes their little secret, thus they enter an artificial world about which only they know. But it doesn't last long as the lies and betrayal begin to catch up with one or both of the partners and they initiate a separation.  The affair becomes too much to handle.
Phase three is the most interesting because during the destabilization stage, the fear of being caught fuels the urgency to get out of the affair. Though on the outside the affair looks like it may fall apart in reality it is being stabilized.
Carder explains that one partner may call it off, and after some time will call to see how the other is doing and immediately the affair starts up again. This off again-on again pattern makes the affair almost impossible to end on its own.  The separation/togetherness cycle actually intensifies the feelings and guarantees that the affair will not end.  The longer the process goes on, the more powerful the attachment becomes.
This is the time the spouse begins to suspect something is not right.  Also during this period growing exhaustion and depression begin to creep into both partner's lives.  They begin to need each other to "medicate" the fear, emptiness and new irrational "reality" they now both live in.
When they are with each other everything seems OK, when in reality everything is falling apart. They need each other to justify the mess they have created and need to hear that they deserve to be together in order to diminish the guilt and shame. They feel that their partner is the only one who understands them and validates their reasons for the affair.
It is often after one of the binge experiences during the "on again" phase that the infidel decides to reveal the affair to the spouse.  The disclosure is both an acknowledgement that he needs help to get out of his bondage and also a system of his emotional exhaustion and depression. During this disclosure phase (phase four) the infidel feels torn. Parts of his psyche belong to different people.  He will vacillate back and forth between the partner and the spouse. However the key step has occurred—disclosure, and now it is time to make a decision on what to do with the marriage.
Dave Carder's book allowed me to see the process of an affair from the cheater's eyes and also provided the realization that there was a lot of turmoil going on during most of the affair, which Doug has confirmed.
From my view I believed it was perfect and magical, but after reading this book I now understand that an affair is filled with much shame and guilt.  Unfortunately, healing after infidelity is difficult because of the situation provided in an affair, as their only escape from the reality is in their own little world.  They are the only two people who understand and justify their actions since very few people would appreciate and commend infidelity.
Hopefully, this post has given you an idea of what is going through the head of someone while they are in an affair, and why it can seem so difficult for them to break free from it.  The obvious next question would be, "So how do I get my spouse to end his (her) affair?"  We will attempt to give you some ways to do that in our next post.