Here's my advice on how to end an affair – the right way.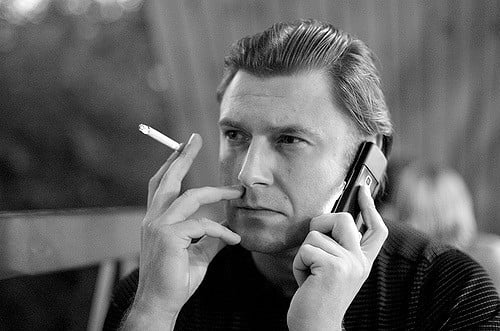 Okay, so you've decided (or your spouse has) to get off the fence and break things off with the affair partner. Fantastic! Before you do however, read this article to learn how to end an affair – the right way.
By Doug
Let's start this off by considering the following brief scenario…
Dan has been in an affair with Sherri for the last 17 months.  After much thought and consideration – not to mention a lot of waffling back and forth between Sherri and his wife, Lisa – he finally decided to end the affair. 
So, on a Friday he went to Lisa and told her he decided to stay and that he wanted to work on their marriage.  He was going to break things off with Sherri permanently later that day after work (they are coworkers).  
Lisa asked Dan how he intended on doing it.  Dan's response was that he felt he needed to do it in person so that there was no misunderstanding and that there can finally be some closure for he and Sherri.
Lisa wasn't exactly thrilled with the idea of them meeting one last time in person.  She felt that it should be done by letter or text – short and sweet.  She voiced her displeasure to Dan and of course an argument ensued.
Dan was adamant about doing it his way, and though Lisa was steadfast in her view that he not do it in person, she wound up relenting.  Dan headed off to work.
Later, that evening around 7:00, Dan returned home to Lisa.  It had been a long anxious day for her. 
She immediately asked Dan how it went.  He calmly told her that he ended the affair with Sherri at a park they would often go to near their work. Then he quietly put his work stuff down on the floor and headed down to his basemen 'man cave.'
A typical story!
The case study above is a representation of similar stories I hear from many, many people during mentoring sessions.  And though it is wonderful that Dan and other wayward spouses make the decision to end their affairs, there is a right way – and a not-so-right way – to do it. (I'm not going to say that there is a wrong way to do it, since it is being done in the first place.  And that's the important thing.)
If you're the unfaithful, get it, read it and carefully consider the advice. If you're the betrayed, give it to your unfaithful spouse.
What Was Dan's Big Mistake?
Before we talk about how to end an affair the right way, let's first touch on what Dan should have done differently.
The main mistake that he made was that he did it in person. The second mistake is that Lisa was not involved in the process.
I can tell you that in my situation, I ended it with a phone call.  I did not do it with Linda present and that was a mistake that caused her undue stress and uncertainty for a long time.   DO NOT repeat my mistake!
Dr. Frank Gunzburg says in How to Survive an Affair:
"Do not meet with your lover in person to end the relationship. This never turns out well. Often the lover will try to convince you to continue the relationship or at least have one last sexual encounter. (After all, if the affair wasn't fulfilling them on some level, they wouldn't have been involved in it.) In addition, there is no practical way to be honest about this kind of meeting with your partner without arousing suspicion. Because ending suspicion is such an important part of the healing process, a meeting like this can serve no good."
Do not do it in person!
We often compare an affair relationship to that of an addict or an alcoholic.  Having a relative who works in the addiction rehabilitation field, I know that most addicts and/or alcoholics do one thing before they finally agree to enter a rehabilitation facility – they get stoned or drunk off their ass "one last time." 
It's obvious that the affair partners should not be given the opportunity to end their affair in the same manner, and "doing it" one last time.
Also, I've talked to many a betrayed spouse who is tormented weeks and months afterwards by the fact that since they were not present, they really do not know what was said at that final face-to-face meeting. 
Did the cheaters promise to love each other forever and if their marriages didn't succeed, they would get back together?  Did they discuss some master plan for continuing to see each other on the down-low? 
As Dr. Gunzburg suggests, meeting in person to and an affair breeds suspicion and creates a barrier to trust.
Watch:  Therapist Grace Kariuki offers 5 common reasons why it is hard to end an affair.
How to End an Affair
Last week I had a conversation as part of the Affair Recovery Movement with David Feder, a therapist in the Toronto area who specializes in treating infidelity.  I wanted to get his perspective on this topic, so I posed this question to him:
"Is there a process you recommend for the person to end their affair the right way?"
Here are the main points that came from that segment of our discussion:
The BS needs to know – and be a part of – the ending an affair planning process.
It is not a good idea to end the affair in person. Instead, do it by email, letter, or text. (Or, you can choose to not contact the affair partner again at all.)
Ending an affair by phone is OK, but the betrayed spouse needs to be on an extension or it needs to be held over speaker phone.
This is not a time to unload on the other person. Ending the affair is the only goal.
Here is a sample statement that is respectful, clear and concise that can be made when ending an affair. 
"I can have no further contact with you in person or by social media, or any other means.  Our contact has to end (and must be permanent).  I've decided to work on my marriage and stay with my spouse. I hope that you can respect that. If you attempt to contact me I will not respond."
There also needs to be conversation as to what should be done if there are any attempts at further contact by the affair partner, and what the faithful spouse expects the unfaithful spouse to do if this were to occur.
The two spouses decide on how the letter to be sent. If by regular mail, it should be done together.  If via email, then send it with both spouses present.
Then you block the affair partner's cell number, unfriend him/her on Facebook and other social media accounts – and go no contact.
You can listen to the rest of the segment of our conversation below.  It's only about 7 minutes in length. (By the way…Here is the link to David Feder's website)
Keep in mind that the purpose of the final correspondence is primarily to begin to re-establish some semblance of trust with your spouse.  Therefore, the unfaithful partner needs to consider the betrayed partner's needs in this process above all else.
Some Additional Things to Consider When You End an Affair
It is key to understand that not every scenario is cut and dry and that things can turn sideways in a hurry.  This is usually the case when ending the affair is done in person or via the telephone. 
If you are ending the affair in either fashion then it's likely that you will encounter a myriad of possible reactions and responses by the affair partner.
You may face anger, rage, hysterics, crying, pleading, etc.  You need to consider this in advance and have a plan as to how you are going to react and respond.  This again, would be something you'd want to discuss with your spouse.
In general, you want to make it clear to the affair partner that you are ending the affair permanently and unconditionally. You must make it clear that you will not respond to any attempts at further communication. It is quite possible that you will have to repeat these statements/demands numerous times during your final contact.
Your tone should be firm and matter-of-fact.  Make it business-like.
Keep in mind as well, that if she/he starts to pepper you with questions about why you want to commit to your marriage or how you plan on doing it, you do not need to answer.  Rather, all you need to do is repeat that the affair is over and that you want to make your marriage work.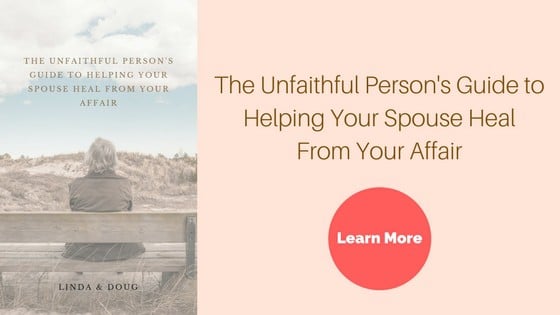 What if it's a Co-Worker?
Since many affairs develop in a work environment and the affair partners continue to work together, you need to set some ground rules as to how things are going to go down should there be continued unintended contact. 
For starters, you must be clear that you cannot – and will not – be friends with them and that you cannot respond to them in your usual way.  In fact, you may come off as being cold and distant whenever there is contact.  (Remember that it might be necessary for you to quit your job or be relocated in some way, as it is best that the no contact rule be withheld.)
Further, make the affair partner aware that being alone with them in any fashion is inappropriate.
Try to end the conversation as fast as humanly possible.  Get to the point and get out of there (or off the phone)!
There.  It's over.
It quite possibly will be a huge weight off of your shoulders. (Then again, you might also feel like crap.)
Often things do not necessarily end there, as the affair partner might try to contact you in some way.  You need to have a plan for that possibility, and it needs to be one that you discuss with your spouse.  You both need to agree on how you are to respond should that happen.
So, there you have it. That's how to end an affair – the right way.  I intentionally am not addressing all the stuff that happens next with respect to affair withdrawal, healing and recovery, as we have numerous posts already that get into all of that.
The hard work will now begin.  So go and do what you need to do!
Please feel free to share your experiences in the comment section.  
Whenever you're ready, there are 2 ways we can help you:
1. If you're still looking for traction in your affair recovery experience, we'd recommend starting with an one of our affordable programs. Here are 2 options:
→ Survive and Thrive after Infidelity – A unique and complete resource that will guide you through the recovery and healing process starting at D-day. It will provide you with the knowledge and tools to not only survive the affair, but thrive! Get started now!
→ The Unfaithful Person's Guide to Helping Your Spouse Heal From Your Affair: For the struggling unfaithful person, this program delves into the 24 'tasks' that the cheater must complete for them to move from betrayer – to healer, while gaining a better understanding of their betrayed partner and what he/she is going through.  Become a healer.
2. Individual Mentoring – Whether you're the betrayed or the betrayer, to talk to someone who has gone through what you're going through and who can listen and empathize with you is an incredibly powerful and valuable thing. It's not just sympathy – it's empathy – and it's irreplaceable. Reserve a session (limited spots available). 
Photos:
Ricardo Liberato
Adam Kuśmierz
This article was originally posted on 11/6/2018 and updated on 11/2/2021.