Marriages can survive affairs. However, when the cheater has narcissistic personality disorder it is doubtful that a marriage can be saved.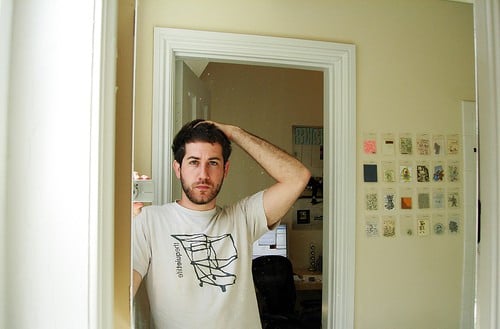 by Sarah P.
There are many cases where marriages can survive affairs; and indeed even thrive after the affair ends and healing has begun.
However, there is an instance where it is probable that a marriage cannot be saved. This occurs when the person engaging in the sexual affair also has a cluster B disorder, such as Narcissistic Personality Disorder (NPD).
Let me begin by briefly defining the difference between extreme selfishness and Narcissistic Personality Disorder.
The Clinical Guidelines for Narcissistic Personality Disorder

In the DSM-V, a person must exhibit the following traits in order to qualify for a formal diagnosis of narcissistic personality disorder. This is a summary in my own words:
1. Identity is based solely or excessively upon drawing self-esteem from the approval of others. They can be extremely moody since their self-esteem is drawn from the appraisal of others.
2. Goals (self-direction) are based on setting impossibly high standards for oneself as well as gaining external approval from others.
3. Inability to empathize with the needs of others. While the reactions of others are on their radar, it is within the context of how the reaction of the other person impacts them personally.
4. Inability to maintain intimate relationships since relationships are superficial and are required to provide a mirror that reflects back a positive image of them.
5. Antagonistic attitude characterized by grandiosity, the belief that they are far better than others, and the belief that they are always entitled.
6. Constant attention seeking behavior with the intent of gaining visible admiration from others. (This admiration has been referred to as narcissistic feed in many online blogs).
Then, there is one last global requirement in order for a person to meet the criteria for this diagnosis. This person's behavior must be pervasive across time and contexts; and culture and/or chemical dependency issues cannot better explain away this person's behavior.
It is an exhaustive list of requirements, but it provides a complete picture of what you would use to differentiate between garden-variety selfishness and pathological narcissism.
While almost everyone (unless that person is the Dalai Lama) can occasionally fit the description of the traits above, if they are not core traits that are pervasive throughout time and context, that person is not a narcissist.
This is an important difference since it affects the outcome of whether or not a marriage is likely to be salvageable after an affair.
While many people take on intense narcissist traits when they are in the middle of a full-blown sexual affair, if that person was not a narcissist beforehand, then their marriage is likely salvageable.
But, when you are married to someone with NPD, the marriage is not salvageable.
The Rationale
Why?
Well first of all, one study at the university of Florida found that "They see sexuality more in terms of power, influence and as something daring, in contrast to people with low narcissistic qualities who associated sex more with caring and love" (8/4/2006).
Then one must also consider that in order for a marriage to recover from an affair, there are two ingredients that are core to the process that narcissists inherently lack.
These ingredients for healing are the ability for the offending spouse to have accountability for his or her actions, and the ability to empathize with the spouse's feelings of betrayal.
Since narcissists have the inability to consider themselves in the wrong (all because they feel superior to others), they will displace blame on people or situations outside of themselves. Now, even in normal relationships this happens, but in normal relationships the offending partner ultimately has the ability to self-reflect and take accountability.
Then there is the issue of failure to empathize. Someone with NPD will never be able to empathize with their partner and understand the hurt that was caused. Even if the partner with NPD breaks off the affair for good, his or her inability to empathize will never go away. So, there can be no real healing from an affair within this environment.
Narcissism: The Difference Between Affair-Driven Narcissism and Narcissistic Personality Disorder
But what if the person with NPD seeks individual therapy and changes?
Well, that would be fantastic! Unfortunately, many of my own mentors have a very grim outlook, after attempting for many years, to succeed in making progress with a narcissistic client. There is usually a profound lack of insight that accompanies NPD and that severely undermines the therapeutic process.
In addition to lack of empathy and accountability, many narcissists display abusive behavior. Recently Forbes magazine wrote, "Very often, narcissistic men are also abusers—and unlike other kinds of abusive partners, they feel no regret or remorse. In fact, they believe themselves to be the one who's been wronged" (Landers 12/11/12).
So, with no accountability, with no remorse, and with no empathy, having a healthy relationship with a person with Narcissistic Personality Disorder is impossible.
A Brief Case Study
Recently, I came across a blog where women were sharing their stories of what it is like to be married to a narcissist who refuses to give up affairs. One woman shared an actual email that she wrote to her husband providing him with an ultimatum.
She eloquently and clearly set boundaries, she discussed her needs in great detail, and she discussed how his actions made her feel. Finally, she ended her email with this sentiment: commit to the marriage, or we will have to call it quits. She asked for him to respond.
All in all, it was an excellent email and if she were married to a normal man, I believe that her words would have gotten through to him. Unfortunately, this lovely and patient woman was not married to a normal man. She was married to a narcissist who had many sexual affairs.
His response to her email was equally "eloquent" and I am directly quoting, word for word, his reply to his wife. He simply said:
"Fuck u u commit or quit".
Now, in addition to narcissists lacking empathy, they obviously also lack the intelligence to spell out words, write in complete sentences, and use descriptives that do not include the "f" word.
In Summary
As you can see, there isn't much that is salvageable in a marriage where one person is a pathological narcissist. Thus, if you are married to a someone with Narcissistic Personality Disorder, I would recommend simply that "u quit".
Readers, what do you think?
Are relationships with narcissists salvageable?
Sound off!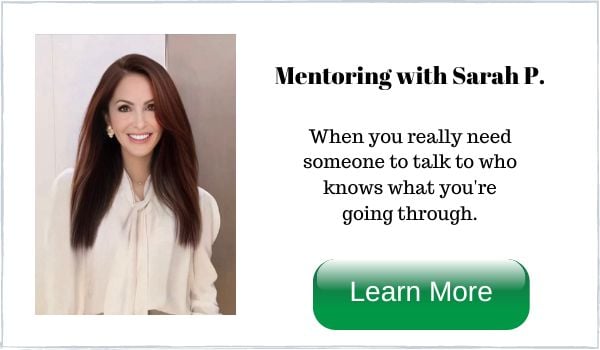 *Originally posted on 2/7/14 and updated on 10/19/21