I'm often asked, "How do affairs begin?" Well, they almost always begin with the little things – and usually in the workplace.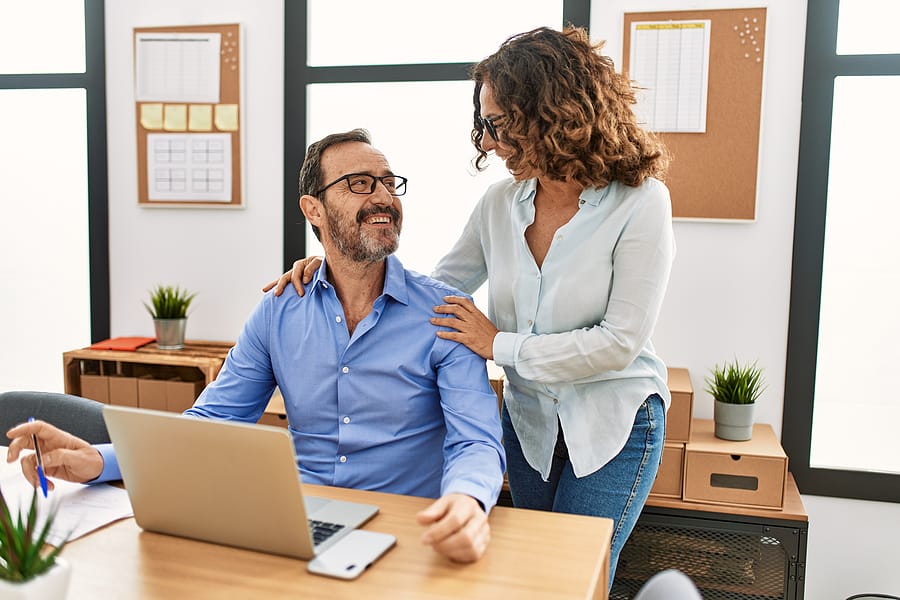 By Sarah P.
It's an age-old story. Two people fall in love in their 20s. These days both men and women, are equally entering into the workforce, as well as institutions of higher education.
Consider this scenario: two young professionals out of college, meet and fall in love. Fairly soon, a wedding is being planned. This couple gets married and spend several blissful years together. Then, they decide to start a family.
While they are starting a family, they believe that nothing will change. They'll just be three happy people instead of two happy people. 
After the baby is born, it often happens that one of the parents decides to stay home, for the good of their child. This is usually the parent who has the lesser of the two incomes.
The individual that stays home with children often sacrifices their career. It's not uncommon for executives of both sexes to leave their industries after they have a family. They become the support system to their spouse and they quite often help their partner build his or her career as they are raising children.
These folks believe they are doing what is in the highest good for all involved. 
If you're the unfaithful, get it, read it and carefully consider the advice. If you're the betrayed, give it to your unfaithful spouse.
How Do Affairs Begin? Most Start in the Workplace
Here is the unfortunate part: 90% of affairs start in the workplace. So, if a spouse is to have an affair, there's a 90% chance they will meet their affair partner at work.
Sometimes it generally starts as casual conversation. They talk about books, music, hobbies they have in common. Then, if they get frustrated at work, they generally confide their frustration within the workplace to each other, rather than to their spouses. Then, they start having lunch together alone. Then, it moves to happy hour and margaritas. After too many margaritas, the boundaries might disintegrate. 
Blissfully unaware, the stay-at-home parent is raising children, has given up a career, and believes all is well.
The stay-at-home spouse has no idea, because the working spouse quite often forgets to mention that they have a new friend of the opposite sex. The wayward spouse also fails to mention that the relationship with their coworker has turned into happy hour alone with their coworker. 
So, why would a working person forget to tell their spouse about happy hour with their friend of the opposite sex?
We really don't need to know the answer to that. Here is what we need to know: if your spouse is choosing NOT to tell you about their new friend of the opposite sex at work, the trust has already been breached.
If a spouse is not having an inappropriate relationship, then they would have no problem telling their spouse about their new friend of the opposite gender. That is the real issue at hand…the fact that a spouse withholds the idea that they have a brand-new friend at work who they confide in, who they commiserate with, who they have hobbies in common with, drink with, and who is of the opposite gender.
All About Work Affairs: If You Feel a Cringe When Your Spouse's Colleague is Around, Take Note
Most People Don't Think They Will Have an Affair 
People generally believe that they will never have an affair. They make friends of the opposite gender at work, thinking this is a normal thing to do, because they would never be capable of having an affair.
Yet, the statistics say that of everybody who has an affair, 90% of these people met their affair partner in the workplace. Since affairs happen in the workplace, the stay-at-home spouse may or may not find out until it has become a full-blown affair, and their spouse is talking about divorce.
The stay-at-home betrayed spouse is left absolutely bewildered.  He or she wonders if their marriage was ever real and how the person, who promised to love and cherish them, could do something so cruel.
The betrayed spouse suffers in a way that is all encompassing. They fall into a void, a vacuum of endless nights when they find out about their spouse's affair, and that they may be left for the affair partner.
When a person finds out they have been betrayed, it feels like a death of sorts. It's common that people develop generalized anxiety, insomnia, severe depression, and extreme anhedonia. The betrayed spouse walks a path that is both insufferable and is a path only known to those others who have also been betrayed.
It's Just Business, Right?
I have observed so many workplace affairs before I retired from the corporate world, that I have lost track of how many. The number of workplace affairs in the corporate world is absolutely staggering. People do things that could cause the death of their entire career, just because they become sexually attracted to a coworker.
When they have an affair, they lose all ability to reason. They don't think of what will happen when and if they get a divorce, and how the children will react. I can tell you firsthand the children are absolutely torn apart when parents have affairs.
But, when somebody is having an affair, they really do not care how it affects their children. For, if they did care, they would find a way to break off the affair and repair their marriage. While people can say they care, actions speak louder than words.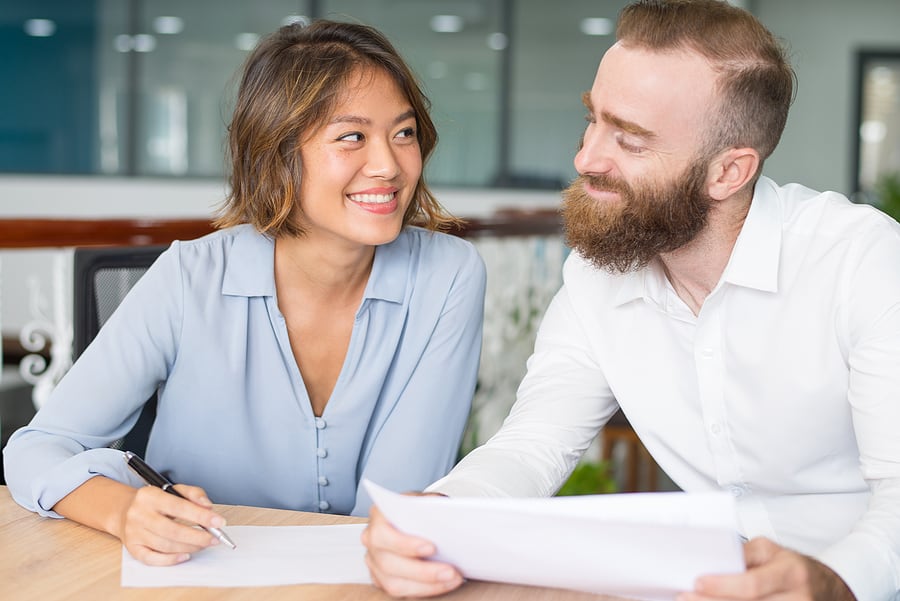 A Real Life Example
I will give you an example of a type of affair that I have witnessed hundreds of times.
A middle-aged man has a business that he is trying to grow. To save money, he might hire people who are directly out of college. Some of those people may be women in their 20s.
I have no idea, why a middle-aged person would risk everything. But they do.
For several years, in my off-line life, my family utilized the professional services, of an individual in our town. We loved the business because it was a multi-generational family business.
The son worked next to his father, while his wife stayed home.  She designed websites for the business, wrote marketing material for the business, acquired clients for the business, did community outreach projects for the business, and was still there to raise their four children. This family business was a breath of fresh air.
It was so beautiful to see a family working together for the good of the business and clients. The stay-at-home wife had a graduate degree and had written several books, before she had children, while also supporting the family business in any way she could.
I had a tremendous respect for the wife in this situation. Not only was she smart, gracious, and an excellent mother, she was also very beautiful and extremely athletic. She was "the perfect wife."
Everyone in my town looked up to this family, because they were literally the picture-perfect family. But, as always, no one really knows what goes on behind closed doors. I do not know if their family was truly happy or not, but my gut instinct says, their family was truly a happy family.
One day, the father who had founded the business retired. He handed the business over to his son and his son's wife. 
They ran the business together as a team flawlessly. But the time came when the husband wanted to grow the business more, so he decided to hire some new employees.
I was truly shocked when I went to this particular business one day and found that the husband had taken on a female business partner who was 20 years younger. I inquired about the wife. 
The husband (business owner) and his young business partner looked as if they were two cats who had just swallowed an entire cage of canaries. 
The husband knows the type of work that I do. And it was certainly an awkward moment. For he could see that I saw this woman was more than just a business partner.
I was so relieved when I did not have to go back to that business. Still, I have watched this unfold from the sidelines. 
The family photos have been removed from the website and are nowhere to be found any longer. The only photo present on the website is a photo of the husband and his very young business partner, standing shoulder-to-shoulder and mirroring the body language of the other. 
Gone are all the photos that he used to have with him, his beautiful wife, and their four children. He changed his biography and removed the part that stated he is a married father of four.
Of course, I do not know if he is still married. Judging from the website, even if he is, it is abundantly clear that his business partner has taken on the role of wife.
Even though this is not my marriage, it leaves me feeling profoundly sad for the wife. For, I knew these people personally.
I know all that the wife gave up to build her husband's business. I know the high-power career that the wife gave up to build her husband's business. I know the wife was – and is – so in love with her husband, that losing him would kill her. To this wife, the sun rose and the sun set, over her husband. There was no other man in the world for her, except her husband. The wife in this situation openly stated many times, that she had married her soulmate.
Here is what I do not understand. Even though, the husband made the choice to go down this path, I do not know how the female business partner could willingly participate in such heartlessness. 
Some people will complain about their spouses in an attempt to get into the good graces of a man or woman they are attracted to. Still, if a person is intelligent, he or she would ask himself/herself why a married person needed to approach him or her to speak unfavorably about the spouse. Certainly, such a thing should be a red flag. 
Unfortunately, some women and men believe that the spouse is the problem. Or, they want to believe so badly that the spouse is the problem that they will ignore all the red flags.
Adults do what they do. Adults are responsible for their own actions.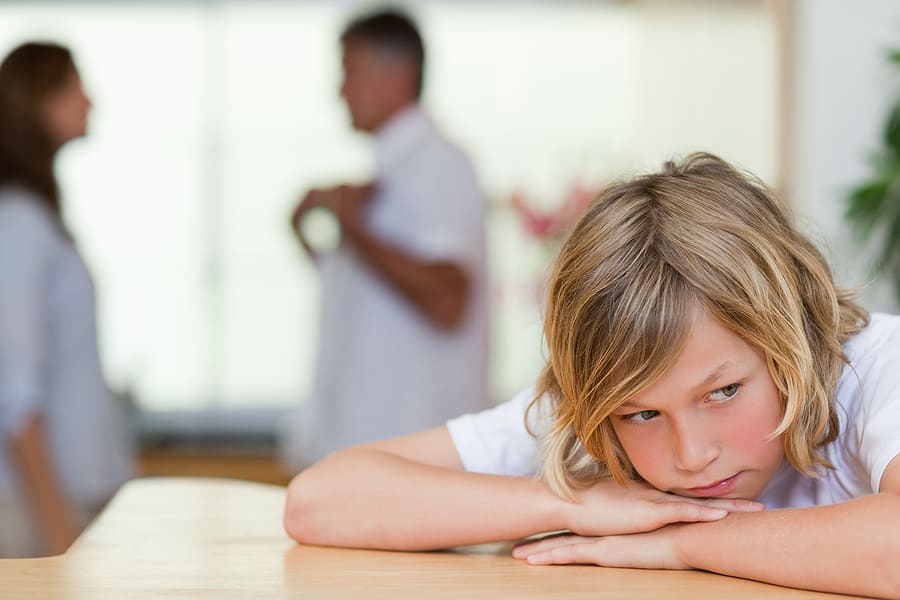 What About the Innocent Children?
What about the innocent children who desire/need a stable home?
Who is there to advocate for the innocent children who never asked to be from a broken home?
As a society, I wonder why we do not hold adults accountable for breaking promises.
If an affair occurs in a relationship where no children are involved, then only one person gets hurt: the betrayed spouse.
When someone knowingly enters an affair with a married person who they know has children, what are they thinking?
I cannot fathom how a person could have an affair with a someone who has children. I cannot fathom what type of individual would be willing to do that. For this individual is ruining the lives of innocent people who have no choice and no say in the matter.
What kind of person does that?
I don't know what kind of person does that, but I do know this: if someone knowingly has an affair with a married person and knows children are involved, he or she is not a good human being. 
Good human beings do not knowingly choose to hurt innocent people. Behavior is everything. Behavior makes a good person. Holding onto ethical standards and living by them, make a good person.
Women Do It Too
In my last example, I was referring to a cheating husband. But, married women are equally capable of having affairs in the workplace.
If we look at the statistics, the gender gap of those who have affairs has actually been closed. Roughly the same number of women and men have affairs.
Many married women have affairs and they meet their affair partner in the workplace. It astounds me that married mothers with children, can have an affair. Where did the maternal instinct to protect her family go?
And what about the other man?
What is the other man doing having an affair with a married woman, who has children?
If they do get themselves in these situations, they can always choose to stop. I don't understand why they keep going. 
When I was growing up, I was taught that marriage is the most sacred institution on earth. I was taught that even if things are very bad, you work through it. There is no marriage on earth that is perfect. In fact, looking for the perfect marriage is an exercise in futility. 
For the perfect marriage simply does not exist. It's a myth that is perpetuated in the media and in romance novels. But, in real life, the perfect marriage does not exist.
Why?
The Four M's: Why Cheaters Cannot Leave Their Affair Partners
Why Doesn't the Perfect Marriage Exist? 
It's because humans themselves are imperfect. All of us have some kind of imperfection and those imperfections manifest in a multitude of ways. Still, we have the power of choice and we have free will.
Each day, we have many forks in the road we can take. We are making choices all day long. 
Do we go to the store now or later?
Do we clean out our closet now or tomorrow?
When will we fix dinner?
What will we have for dinner?
All of us are making many choices each day. 
I refer to infidelity as the journey of a thousand steps. Even if someone starts having an affair, they can choose to stop the affair at any point in the journey. Each time they say yes to the affair, they are on that journey of a thousand steps.
The fallout of a spouse having an affair is like a nuclear meltdown. Everything that a betrayed spouse once knew has been utterly destroyed. Where there was a metaphorical house, there is no longer a metaphorical home to come home to, for the life they knew has been completely leveled.
I hope and pray that wayward spouses read these articles so that they can gain insight on what occurred.
So many betrayed spouses have lost everything due to an affair. 
They have lost their health. 
They have lost their ability to trust. 
They have lost the life they once had. 
They have lost a sense of safety and some have even developed PTSD. 
That life they had is now dead. Worst of all, the deadly blow to the marriage, could have been prevented.
Unlike Earthquakes, People Have a CHOICE
Earthquakes happen due to the earth's tectonic plates constantly moving. Earthquakes are known, studied, and there are evacuation plans in place. 
An affair causes the same disruption as an earthquake. However, this really stings because it could have been prevented. Earthquakes cannot be prevented, but affairs can be.
Once again, it all comes down to the power of choice. An individual chooses to have an affair, an individual chooses to destroy their spouse, their family, and even relatives. A wayward spouse chooses to destroy everything in their path when each day they choose the affair.
There are few words to describe the pain of betrayal. It's a searing and burning pain. It's a pain that wakes you up in the middle of the night. It's a pain that makes you want to go to sleep, but you cannot go to sleep, because your mind is racing. Many people, who have been betrayed feel as if they are living in a prolonged panic attack.
The person (wayward spouse) who took vows to honor their spouse and to forsake all others, wiped everything away by choosing to have an affair.
In Summary
Affairs always begin with the little things. 
Affairs involve the choice to keep having an affair each day. 
A wayward spouse could break off an affair at any time. But each day when they stay in the affair, they are making the choice to do so. And each day, they get more enmeshed with the other person. 
Betrayed spouses, set boundaries with the little things, if you can. For you deserve to be treated well. 
If you're the unfaithful, get it, read it and carefully consider the advice. If you're the betrayed, give it to your unfaithful spouse.