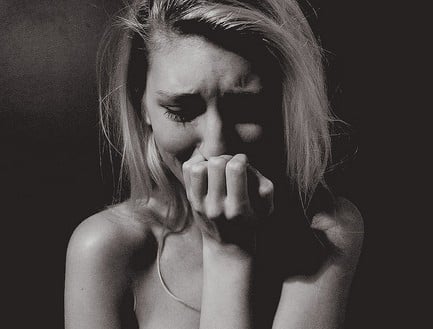 We hope that everyone has had a nice holiday season.  I realize that the holidays can be a difficult time for emotional affair recovery. The affair triggers and the thoughts can be overwhelming.
The holiday season is a difficult time for me because Doug and I were deeply immersed in the affair process at this time three years ago. 
The time between Thanksgiving and New Year's was the time when Doug finally admitted after months of denial that he was having an emotional affair.  He told me that he didn't have feelings for me said he wasn't sure if he wanted to stay in our marriage.
It was a time when I truly felt it was going to be our last holiday together as a family and was totally at a loss for what I was going to do in order to save our marriage. 
I felt I had lost all control of the situation and I guess because of all the turmoil, I remember every date, every activity and every conversation we had at the time.  I refer to this as my demons because as hard as I try to forget, there are times when it sneaks up on me. 
I had one of those days just the other day that I wanted to share.
A few days ago Doug innocently said he was going to Bass Pro Shop to spend some of his Christmas money.  My heart skipped a beat, knowing that three years ago to the day, he did the same thing. 
Now Doug hates to shop, so for him to make a shopping trip is a big deal, and to plan it for the same day as he did three years ago was just plain creepy. However, if the emotional affair had not occurred I wouldn't have thought anything about it or even remembered that he made the same trip the year before.  It wouldn't have been so important.
Why did it affect me so much?  I tossed and turned that night trying to understand what was the significance of all of these triggers.  It wasn't so much what he was doing as it was really the pain I was feeling at the time.  I remembered the hopelessness.
At that time I knew that in order to save our marriage, Doug had to cut all contact with Tanya and in some crazy way I felt it was my responsibility to make that happen.  I became Doug's constant companion, almost holding him hostage in the house to insure that he would remain faithful.
I remember "begging" Doug to go with him on that shopping trip three years ago but he said he wanted to go alone.  I remember pacing the floors for hours wondering what he was doing and if he was talking to her.  I remember all the questions when he arrived home. I remember feeling so out of control and so needy.  I had become a person I didn't even know.  It was ugly and I never want to be that person again.
The other night I began to think of how I could use these triggers in a positive way instead.  What can I learn from them?  
I have learned that I can't control anyone but myself and I should have used all my energy on improving myself rather than trying to make Doug stop his emotional affair.
The same idea applies to the rest of my life.  Only I can determine my own happiness and the path I want to take, but I cannot keep Doug faithful and on the right track.  All of those things have to come from within him.
I guess the triggers are there to remind us of how far we have come or to help us get back on track.  There are times when I revert back to that insecure, weak person and I feel and act the exact same way I did three years ago.  There are also times when I am so proud of how much I have grown and everything I have learned about myself on this journey.
I am definitely not the same person I was three years ago and I know for the most part I have learned to handle  all the other situations in my life in a totally different way. 
I guess the best advice when handling these triggers is to really think about why they are so upsetting to you, what you have learned or can learn about them and then let them go and move on with your day.