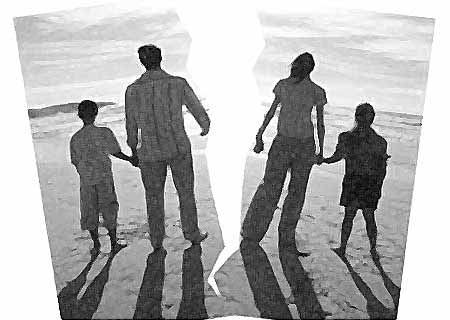 Staying married for the kids is a huge issue for many couples after there has been infidelity.  Does it make sense?  Is it worth it?
by Sarah P.
As you know, EAJ tends to be a pro-marriage and pro-recovery blog. Doug, Linda, and I tend to believe that if a marriage can be salvageable, a couple should try everything in their power to save their marriage. To be clear from the get-go, this post applies to marriages where the spouses have biological and/or adopted children together.
If spouses do not have children and if one spouse cheats, I have always been of the opinion that it might be best to cut ties. That is, unless there is a large financial endeavor between a couple that has become like a 'child' of sorts and cutting ties would cause too much financial harm to a betrayed spouse.
Yes, there really is a gulf between my opinions on marriages with children and marriages without; but suffice to say, children are a game-changer.  If anyone is interested in why I have a different opinion on relationships without children, there are many reasons and that would be a topic for a different post.
Plainly, marriages without children are a different kind of marriage on all levels, especially since there are no other lives to take into account except those of the couple. Thus, this post specifically focuses on married couples with children. Still, there are some points that are universally relevant to all couples and really to all relationships in life.
Chronically Troubled Marriages
Before I dive in, I wanted to get out of the way a few scenarios where divorce is probably the best option.
Before I entered my Master's program, I was very savvy about some parts of the human experience and totally clueless about others. The topic about which I was most naïve involved adult victims of childhood abuse and how this abuse colored their worlds.
I did not grow up in an abusive home and my parents were very clear about what kind of treatment I should expect from others. They were strong on educating me about my personal boundaries and that I could say "no" to unwanted advances by any adult, whether friend, stranger, or God forbid, a family member. I knew well when someone was in my personal space and that I could tell my parents if I felt uncomfortable. Because of this experience, I grew to expect certain things from people without even thinking about it. I assumed everyone was like me and that they were equally strict about their own physical boundaries. I had not yet come across the idea of my normal versus someone else's normal.
But, then I started meeting people who grew up in what would universally be defined as abusive households. I noticed how these adults did not have the same sense of personal rights that I had. For example, I was shocked to learn that women who were molested as children quite often marry men who go on to molest their children. And for many of these women, it never occurs to them that their experience is outside the norm. The abusive that they suffered was part of their normal world and it was what they knew.
I know of women who have invited their sexually abusive fathers to give them away at their weddings. In my world, that is about as messed up as it gets. But, within their family systems, this is normal.
In family systems where there is abuse, people inherently know that it is not a subject to be discussed and so many families deal with abuse by ignoring it and pretending everything is normal, especially when it is not.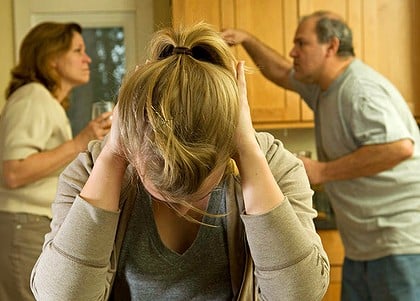 So, people from abusive family systems grow up and often marry what seems normal to them. (Quite often, normal to them appears to be abusive to people raised in non-abusive homes.)
But, when an affair happens to a person who was abused as a child and is abused by a partner, suddenly the sky is falling in.
While physical abuse or even sexual abuse may be an adult's normal, infidelity is not.
Well, this is one of those situations where the marriage needed to end a long time ago because of the abuse. In this case, the affair is not the problem. In marriages where someone is hit by their spouse (whether the abuser is a man or a woman) an affair is not the problem—the hitting is the problem and the person should have divorced long ago.
So, for the purpose of this post, marriages where there is abuse and/or chemical dependency prior to an affair, these marriages will be referred to as chronically troubled marriages. Those scenarios include marriages where there are chronic forms of abuse: emotional, physical, sexual or other circumstances such as long-term drug addiction to alcohol or other substances.
To be clear, it is not okay for women or men to solve marital problems by hitting. I believe that women who hit men in order to wield their power are completely in the wrong, just as men who hit women to wield their power are wrong. (I am speaking outside of the context of infidelity here; people will do very out-of-character things when they find out about an affair.) So, I am talking about general and pervasive violence in a marriage that has always been there and marks the quality of the marriage.
I also wanted to discuss chronic alcohol or drug use. This is a case where prior to an affair and regardless of an affair, one or both spouses have always been dependent on alcohol, illegal drugs, or prescription drugs and meet the criteria for addiction. Please reference the DSM-V to find definitions of addiction, since I am not talking about occasional use.
What about Emotional Abuse?
Now let's discuss chronic emotional abuse.  A common scenario is where one spouse plays the abuser role and the other spouse plays the victim role. I believe that men and women experience emotional abuse in equal numbers. People who are emotionally abused become a shell of their former selves.
Emotional abuse includes chronic gaslighting, confinement, isolation, verbal assault, humiliation, control, intimidation, infantilization, lying to others about their spouse in order to make their spouse appear crazy, and any other method of behavior that diminishes a person's sense of self.
It is important to note that if a victim calls an abuser out on his or her behavior, the abuser will tell the victim that the victim is actually the abuser. Emotional abusers have no ability to take responsibility for the even smallest things.
Another issue is when marriages have a spouse where one spouse has been diagnosed with narcissistic personality disorder, borderline personality disorder, or antisocial personality disorder. Unless such a person seeks long-term treatment, infidelity is the least of that marriage's problems. Someone with a personality disorder makes a terrible spouse and/or parent.
Finally, I would like to state that life throws stress our way and different people react differently to stress. There will be times in life when a marriage has issues or phases from the chronically troubled marriage. Thus, I need to make a very important differentiation. The difference between a chronically troubled marriage and what I will call a garden-variety marriage is that chronically troubled marriages are always troubled and the elements above are all pervasive. (This is true for everything except sexual abuse—this belongs in NO marriage, even under times of stress.)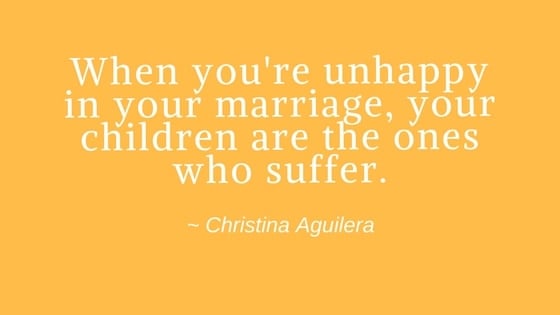 An Example
I wanted to provide a real-life example of a chronically troubled marriage. This is an actual example of a former acquaintance and was very open and quite often bragged about how she treated her husband. In this marriage, the husband is the one who suffers in silence and I will refer to the couple as Tina and David.
Tina and David are a mixed-culture couple with Tina coming from an Asian-American home and David coming from an African-American home. David owns a business and Tina works for a corporation.
Even though Tina knew David smoked when they dated, she arbitrarily wanted him to stop. Since he was unable to stop and when Tina would smell smoke, she would punch David in the face and kick him until he apologized. Even though David is over 6 feet tall and Tina is around 5 feet tall, her treatment of David is wrong and is abusive. David, who is a very gentle and introverted person, has never hit Tina in self-defense or otherwise.
David would stop smoking after he received a "beating" and then he would resume again. Since David never stood up to Tina about the beatings, she started hitting him every day any time she did not get her way. The beatings stopped working and David kept smoking.
One day, Tina got so angry that she drew up a legal document with a terrible punishment built in if David were to smoke again.
David had purchased a small home for his grandmother before he got married to Tina. Tina's legal document stated that if David were to smoke again, they would get a divorce and Tina would get all property, including the home where David's grandmother lived.  After much threatening, David agreed to sign.
Now, even though such a legal document would not hold up in my state, it is still an awful thing to do to someone. David did stop smoking (or at least he was better at hiding it) and Tina went on to attempt an affair with a supervisor because she felt he was a better deal for her than David. Fortunately, Tina did not break up that supervisor's marriage—the supervisor was smarter than that. Tina never stopped hitting David when she did not get her way.
Yes, indeed, truth is stranger than fiction. But, Tina and David's marriage is a chronically troubled marriage and it is not because of David's smoking. It is because of Tina's hitting. It is just as wrong for a woman to hit a man in order to wield power as it is for a man to hit a woman.
Garden Variety Marriages
Unlike chronically troubled marriages, garden-variety marriages have moments of stress where someone can fall back on gaslighting, or start drinking, or say some very unkind things for which they later apologize. But, these instances are not the norm in a garden variety marriage. What happens when conflict hits a more or less normal marriage? Should you stay or should you go? About staying together, Wayne Parker for The Spruce says,
I tend to side with Wallerstein on this one.
I come from a generation where it seems as if half of us have divorced parents. All things being the same, I have personally noticed a marked difference between the lives of those with married parents and those with divorced parents.
My parents are still married and they certainly have a garden-variety marriage, but they are not super close. Then, I think of one of my peers whose parents divorced early on. She and I have the same degrees, work experience, ambition, intelligence, and we are very similar in all ways except for one thing. She has not been able to get married yet.
One time she was in a wonderful long-term relationship with a man who was a catch. But, she ended the relationship; she literally could not remain in a healthy relationship because she had no template for healthy relationships. First she felt bored, then she felt so trapped she had to break it off. Every time she finds someone wonderful and every time that person draws close, she takes off. But, if that very same person were to be aloof and start ignoring her, she would panic and it would consume her life. She tends to dedicate her life to men who ignore her because it is the only thing she knows as "normal." 
What to Consider Before You Divorce
First off, realize that many states in the United States split custody 50/50. That means that your children will be out of your reach and your jurisdiction 50% of the time. If your wayward spouse has gone off the deep-end and starts bringing into their new home a revolving door of lovers, then your children will be subject to these strangers.
Even more, your wayward spouse will be modeling poor long-term relationship skills to your children. The message will be: "if the slightest thing goes wrong, dump the other person." You will have no control over whom your children see or what happens to them while at your ex's house.
So is divorce inevitable even in the most troubled marriages? Or should people attempt to patch it up? Here is another opinion by Michele Weiner-Davis. She is well-known for bringing even the most hopeless marriages back from the brink:
And I do feel like many couples have the opportunity to get happy for the kids or otherwise. To some extent, happiness is a choice because happiness is in part a culmination of many of the small choices we have made.
If someone chooses their marriage, their life-partner, and their children and if they make this choice over and over again, there is a good chance that couples will have a shot at happiness.
But, happiness will be impossible if someone does the opposite—if they constantly choose people and things outside of the immediate family. Heck, even chasing the almighty dollar above the needs of a spouse can cause unhappiness in the long run.
The Other Side of the Coin
What about those people who tell you that you must get out and do so at the drop of a hat? We all have family members and friends who believe it is time to scram at the first sight of trouble. Here is another opinion and excerpt from the Huffington Post to provide perspective:
I like all of the points made here, especially the point about not having to listen to friends who tell you to leave. There are too many practical things to consider, most of all the ongoing financial and emotional wellbeing of a family.
But, I have to admit I got a little stuck on the idea brought up by John Gray. That is, finding what the problem was that led a partner to have an affair. As we all know too well, if a betrayed spouse asks a wayward spouse about the problems that led to an affair, an (unrecovered) wayward spouse will point the finger at the betrayed spouse and announce that the betrayed spouse was and is the problem.
So, when looking for problems that led up to an affair, I stress that we look for problems within the wayward spouse that caused the wayward spouse to stray. If there is and was a problem, it is the wayward spouse and the choice he or she made. His or her choice had nothing to do with the betrayed spouse and each wayward spouse must own that.
Staying married for the kids – or leaving – is a tough decision and I would err on the side of staying unless staying would mean that grievous physical harm would come to a betrayed spouse and/or their children.
Ask Yourself the Tough Questions
In the end, each of us must ask ourselves a series of questions beginning with the deceivingly simply inquiry: why would I leave?
This is a question you must answer yourself.
Your parents cannot answer it for you; your siblings and best friends cannot answer it for you; and even your counselor cannot answer it for you. You must reach down into the deepest, most private and protected part of your heart and ask yourself,
"Must I leave? Why would I leave? Will life be amazing after I leave and what will that amazingness look like?"
After we have explored this line of inquiry, then we must ask the same question, but from a different direction: why would I stay?
Ask yourself, "Would I stay out of fear or loneliness? Would I stay because of fear of the future? Would I stay because this is what my (family, friend, pastor) expects of me?"
Think on all of that for a while; then ask yourself the same questions with one word change—and this word is a big differentiator: must. "Why must I leave" and "why must I stay?"
Must you stay because your church tells you that you must stay? Or must you leave because your counselor tells you everyone deserves a fully-actualized life?
Well, again, it is not up to your pastor, your parents, your therapist, your friends, siblings, or even your hairdresser.
To find your answer, you must look inside that hidden place where you hold your deepest inner truth; you must constantly assess whether or not it is even your inner truth or if it is someone else's inner truth. You must gauge whether or not your truth is what you want for yourself or what others important to you think you should want for yourself.
In this journey, you are both the sailor caught in the storm and you are the lighthouse. Your inner truth is that lighthouse that helps your inner sailor navigate through this particular storm.
If you are a Christian or believe in a higher power, then you can also lean on God or your chosen higher power for direction. The Bible talks about God being a "lamp unto thy feet" while you are in the darkness of chaos, fear, or uncertainty. Ask God and/or your higher power to give your wisdom through this situation.
God has a much higher perspective than we do. God can see the bigger picture including future generational repercussions of actions. In the end, I believe that if you do have children with your spouse and if you have a "garden variety marriage," you should do everything in your power to stay.
But, Staying Married for the Kids Does Not Mean Being a Doormat
If you choose to stay, that is great. However, staying does not mean that the wayward spouse now writes his or her own ticket and uses his or her proverbial 'get out of jail free card.' It does not mean that the wayward spouse has power over the family and can keep having an affair while the betrayed spouse becomes frayed at the edges just trying to hold the family together.
No, a betrayed spouse must stand his or her ground and demand that the wayward spouse tend to house and home instead of trying to kindle fires elsewhere. The wayward spouse must find a bucket at put an end to those fires kindled elsewhere and start repairing the marriage.
After all, if a wayward spouse put half of the effort into his or her marriage that he or she put into the affair, the marriage would be fantastic. Thus, a wayward spouse must redirect herself (or himself) toward her marriage, whether she/he likes it or not.
It is up to a betrayed spouse to set boundaries with the wayward spouse. The burner phone must go in the garbage, the passwords must come off the computers, the wayward spouse must break-up with the affair partner.
If anyone out there is having an affair and reading this, I would like to digress. For any wayward spouses out there, I would like to tell you that you owe your affair partner NOTHING.
Quite often affair partners will try to keep a hold on you by using emotional blackmail. They will make you believe that you owe them something and owe your marriage nothing. But, that is one enormous lie and it is also the only power that affair partners have. As long as they can control you and make you believe that you owe them something, they will be able to ruin and run your life. You owe an affair partner nothing, but you do owe your spouse and your children everything.
For betrayed spouses out there, you must find ways to help your wayward spouse realize this same truth—that they owe the affair partner nothing but do owe you everything.
The affair partner will be in the picture as long as the affair partner can keep control over your wayward spouse. And your marriage CANNOT begin to heal while the affair partner is in the picture. So, this is a line that must be drawn in the sand.
The first order of business is to get rid of the affair partner once and for all. And, it may get ugly. The affair partner might send you, the betrayed spouse, all of the emails and texts that he or she has exchanged with your husband or wife. The affair partner will do this to get you off your purpose. They will do this to tear your marriage apart so that (through your anger) you naturally drive your spouse back to them.
So, I do not care what kind of bombs an affair partner has to drop—you must not respond and you must keep your eyes on the first order of business, which is to get your spouse back.
Should you confront the other person if they won't go away?
Well, one wife got a chance to confront her husband's mistress on Dr.Phil. This betrayed spouse's husband was murdered by the husband of the other woman. Does that other woman look truly sorry? I don't think so!!
So, if you do confront the other person, you need to decide what you want out of it. If you want to put the fear of God into them so that they leave your spouse and family alone, then I am all for it. But, if you expect them to show even an ounce of remorse… don't hold your breath.
Almost everyone having an affair with a married person knows that person is married and it does not stop them. So, they certainly won't feel remorse if a betrayed spouse wants them to; they already decided long ago on some level that what they were doing is okay. Otherwise, they would not have done it.
I simply do not know how spouse poachers and family-wreckers can look themselves in the mirror, but this is an entirely different topic altogether.
In Summary
When there are children involved and when you are in a "garden variety marriage," I believe it is best to stay. However, even if I believe it is best to rebuild your marriage in most cases, I am not the final authority since I do not have to live with the consequences. Only you are the final authority in your life and you must do what is best for you, regardless of what others recommend.
In the end, you must live with your choices so you must do what your heart and intuition tells you to do. In these cases, there are no "right answers." There are only choices to be made and some choices will probably be better in the end than other choices.
Here is the crux of it: there is no getting over an affair, just getting through an affair.
In affair recovery, you are tasked with taking a profoundly imperfect situation and making it workable. You are tasked with getting through this imperfect situation in the best way you know how to do it.
You will be navigating terrain where you must make your own map. Sure, you can rely on the notes of others and get warnings about pitfalls, but it does not change the fact that you are making your own path. You must rely on your own internal GPS or intuition to navigate your path. Others will be there to help and cheer you on, but you still must take the path that seems right to you.
Therefore, use blog posts and affair articles as guides and rely on the support of others. But, in the end, take the path that your soul tells you is best for you; only you can know that path.
Thoughts?  Please add them below in the comment section.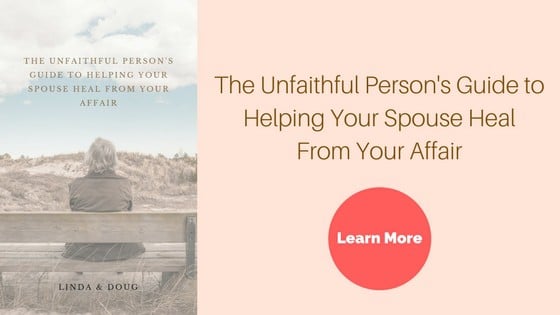 Sources:
Parker, Wayne. Should You Stay Together for the Kids? From https://www.thespruce.com/should-you-stay-together-for-kids-1270800
Weiner-Davis, Michele. Got Kids?,,, Stay Married, it's that Simple. From http://www.yourtango.com/experts/michele-weiner-davis/got-kids-stay-married-its-simple-expert
Should You Stay or Should You Go? Experts Weigh In on What Is Better for Children When it Comes to Divorce. From http://www.huffingtonpost.com/kidsinthehousecom/should-you-stay-or-should-you-go_b_5038833.html
Image by Xavier Vergés