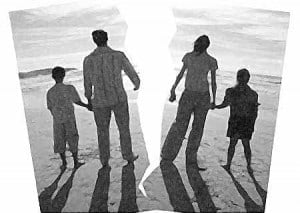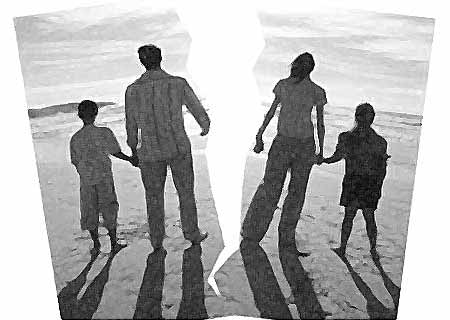 One of the biggest questions that you will face after a betrayal such as infidelity is whether or not you should stay in the relationship – regardless of how long you have been working through the recovery and healing process. 
I certainly faced that question but made the choice early on to fight for my marriage – though at times I also felt like giving up.
Betrayal causes tremendous pain and damage to any relationship and your feelings about how you want to proceed may evolve as you learn more about your partner's behavior, how honest he is, how much he owns his part, whether he's truly sorry, and whether he's committed to making it right by working to heal your relationship.
You may be wondering if the damage is so severe that it ought to break the two of you up. Perhaps you're consumed by whether you can afford to leave. Do you think you need to stay because of the children? Are you concerned that you won't be able to survive the pain if you do choose to stay…or if you choose to leave?
Our experiences have taught us that there is a right answer for each person but no universally right answer. In your heart of hearts and in your gut, you'll know what's best for you to do. You might even realize it right away, or it may take you a while to get that clarity. And of course having children with the partner who has betrayed you makes the decision that more difficult.
While only you can decide what's best for you after the betrayal, I'd like to share some principles and guidelines to help you answer the stay versus go question for yourself.
These suggestions and guidelines are from "The Gift of Betrayal:  How to Heal Your Life When Your World Explodes" by Eve A. Wood M.D. and are adapted from the book "Too Good to Leave, Too Bad to Stay" by Myra Kirschenbaum.
1. If you've never really been happy in the relationship it's unreasonable to think that you will be in the future.  If it's never worked, it can't be fixed.  You deserve more so give yourself that gift.
2. Having children together is not a good reason to stay in a bad relationship. Doing so will teach them to sacrifice joy and self actualization in the same way. Is that the example you want to provide? No studies have ever compared the impact on kids of parents staying together in terrible relationships versus parents in that same situation divorcing.
However, being raised in a toxic environment is destructive to children. If you stay when it's really too bad for you to do so, your children will learn to do the same thing. Trust that following your heart and your gut will serve you and those you love the best.
3. If your partner won't come clean and commit to ending the offending behaviors, if he justifies his actions and criticizes you, or if he doesn't demonstrate true remorse and a desire to heal your pain, the relationship won't work.  Healing betrayal in a marriage is a painful and arduous process when there is willingness and desire to try to do so on both sides. If the cheater is not honest, sorry, empathetic, and engaged in that process, it's doomed to failure. Don't beat a dead horse.
4. If you can no longer respect your partner, there's no way you can have a satisfying relationship with him.  We can't be partners if we don't respect one another.
5. If the crime is so terrible that anyone would have trouble forgiving and forgetting it, it's unlikely you will be able to do so. You are only human. Don't hold yourself to a standard no one can live up to.
6.  If your partner wants out, it's a blessing in disguise – no relationship with an unwilling, unengaged person can serve you.  Remember that you can control you, and only you, so you can't make a relationship work with someone who doesn't want a future with you. His betrayal was an outgrowth of his lack of investment. It's wonderful to be released from a union that can't possibly serve you. Let yourself see this as a release from bondage. It's a blessing!
7. If your heart isn't invested in fixing it, your relationship is already over.  Grasp the gift and get the heck out! You're allowed to be finished! The betrayal may have been the last straw for you in a  problematic relationship, or it may have served to devastate too much of what you hold dear for you to make it work.
8. If you're not ready to leave the relationship, it's not yet time for you to go – with one exception. Many people have to visit their pain and dissatisfaction from multiple angles, and for a long time, before they decide to leave what doesn't work or stay because it becomes workable. More often than not, those who go for counseling or treatment after the  betrayal do so because they need help getting out…and it can take them as little as a few months – and as long several years – to develop clarity and be ready to leave. Be open to therapy or counseling if you feel stuck here. Many folks need support to get out.
9. If your partner has physically abused you on more than one occasion, you must leave! Your well-being is on the line. This is a life-and-death issue.
10. If you're involved with a sociopath, your relationship will get worse. The longer you stay in it the more you stand to lose. Cut your losses and move on!
11. It takes two to tango – healing the relationship requires both of you to engage fully. If you both have an inner desire to give it a try, it's worth doing. This is probably obvious. But keep in mind that if your desire…or his willingness…changes, it's time to reevaluate your decision.
12. What feels right at first may well change. It can be hard to let go of your hopes, prayers, and dreams when they have been shattered. You may cling to a sinking ship. Conversely, you might find that it's easier to jump ship when you've been betrayed than hang around long enough to figure out if the vessel is actually seaworthy after all.
Be patient with yourself. Allow yourself to follow your heart, and to change your mind as often as need be in the process. Think about these questions:
Do I try too hard to make the unworkable work; or do I tend to go whenever the going gets tough?

How might I be enacting my ongoing dynamic now?

Do I need help to figure out where I stand?
Please be open to help and surprise!  Ultimately, your inner wisdom will be your guide and you will figure out the right answer for you!