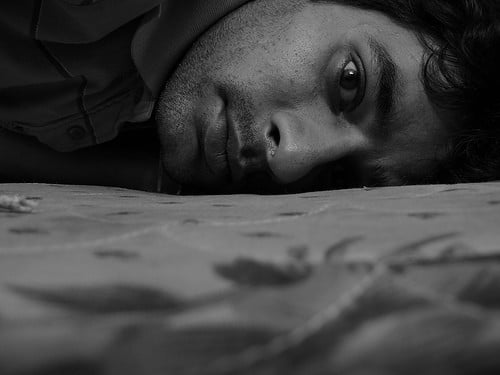 One of the biggest challenges for a person trying to recover from their spouse's affair is understanding why the affair happened in the first place.  Why did the unfaithful spouse make the decisions they did?
What compounds this challenge even further is the fact that many (if not most) of the unfaithful persons don't really have an answer for the "Why's."  Some because they just can't figure it out themselves.  And others because they haven't done (or refuse to do) the work necessary to figure it out.
I think that it's safe to say that for the person who hasn't figured out why they had their affair (and behaved the way they did while in the affair), their chances of having another affair are probably far greater than that of the person who has figured himself or herself out.  There are no hard and fast statistics or research that I know of to back this assumption up.  It just seems to make sense to me.
I've written in the past about the importance of self-reflection or introspection, so I'm not going to repeat all of that here. (You can read about that here.) I think that we all can agree on its importance.
This post is going to be more about how to do it.  
Recently, I had a discussion with an ex-unfaithful person during a mentoring session who told me that it was 8 years since his affair had ended, but he and his wife were still stuck today.  The whole reason for their being stuck was that he has been unable to come up with the true reasons for his affair, and that it was something that his wife needed for him to do.
And in this case, it wasn't really for lack of trying or lack of wanting to know the why's.  He just really didn't know how to do it – or hadn't had much success in his efforts.  So, he got in touch with me to help him with some ideas based on how I did it. So, I thought I'd share this process with you all.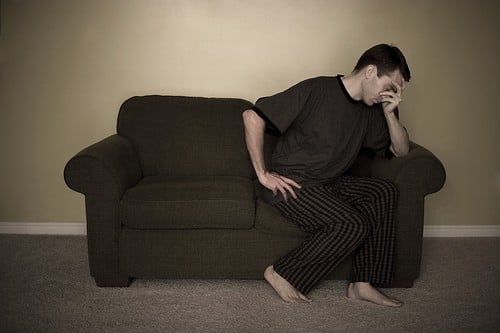 The 5-Step Process for Understanding Why You Had Your Affair
Now, in case you're expecting some magical, mysterious potion or process, you're going to be disappointed. 
I wish there was a book, or a subliminal recording or something that you could read or listen to and when finished, you would have the mystery of YOU figured out.  But that ain't gonna happen. Sorry.
But the good news, it's really not that difficult. It boils down to 5 simple steps:
1. Meditate on it. It's important to get yourself in a good mental state while doing this.  The first thing to do is determine when the appropriate time and day to practice your self-reflection would be. 
For me, first thing on a Monday morning isn't exactly the right time. I found that either late in the evening during the week or early Sunday morning worked best for me.
You'll want to find a comfortable space that is quiet and free from any distractions.   Turn off the computer, the cell phone, the TV and anything else that could possibly interrupt your session. 
When I first tried doing this I would sit in my home office in the basement of our house in the dark, and it worked just fine.  Even today when I meditate (which I do every day), I do so in my office while sitting in my comfortable chair – in the dark. Or sometimes I will use a candle and meditate by staring at the flame.  Nothing fancy.  Nothing crazy.  Just me alone in the quiet darkness with myself and my thoughts.
You may find that being in a totally different environment might suit you better.  Somewhere out in nature, like by a small stream, for instance.  I think that if I lived around mountains, that's where I would surely go.  The point is, do what works for you.
2. Focus on the right questions. Now that you're comfortable and alone with your thoughts, your mind is probably going to race like crazy.  I think the meditation gurus call this "monkey mind."    And this is totally normal.  What you need to do here is ask yourself the right initial question(s) and focus.  It might be best to have these planned out beforehand so that you're not all over the map. 
By asking good questions you give your brain something to work on, as it will try to find a good explanation to it.  I would only focus on one main question during each session and then really peel the onion and delve further, deeper. 
Here are a few example questions:
What was I really looking for when I chose to have my affair? Why?
Do I have low self-esteem and needed a boost to my ego? If so, why do I have low-self-esteem? Was there something from my past that would cause me to have low self-esteem? What?  Why?
How did my low self-esteem cause me to make the choices throughout my life?  What were the effects of these choices?
What did I think was missing in my life at the time of my affair?  Why?  Where and how did that void come from?
Why did I continue to lie and deceive even after the affair was discovered?
(You can find more ideas in the Affair Inventory which is part of our Cheater's Guide Program)
3. Answer your questions with 100% honesty.  It does no good to bullshit yourself here.  That defeats the purpose altogether.  Consequently, you may not always like the answers you come up with.  You may feel uncomfortable and feel that you are messed up. You may feel guilt and shame.  But it's important not to let that stuff bother you.
Nothing will get better, until you tell yourself the truth. Nothing can really change. You can deceive yourself for a while, but it will eventually catch up with you. The power of this whole exercise lies within telling yourself the truth and then taking action from there.
4. Analyze your answers. You need to make note of your answers – either mentally or in writing.  I prefer to write them down because I like to refer back to them at some later date. (Plus I'm 55 and I tend to forget things!)   
This will help you to attain some level of clarity on things and hopefully help get to the core of the matter – which is the whole purpose of this exercise.  You may even have an "aha-moment" that provides you with great insight and a new perspective which then propels you onto a new level of self-understanding.  Here is where the solutions can be found.    Here is where real change can begin to take place.
5. Rinse and Repeat. Take the process I've outlined and repeat it for each of your questions until you come to a point of greater awareness and understanding.
You don't have to let this be solely about affair related issues either.  Use it to reflect on other personal issues, professional issues, family situations, etc.  You may find that this is an enjoyable experience and choose to practice this on a daily basis.  That's what I do!
Bonus Step:  Don't be shy! Share your discoveries.  Once you've done this a time or two and have been able to get some clarity about things, don't keep it bottled up inside.  Hell no!  Share your new-found clarity with your spouse.  Trust me, being pro-active by bringing up a discussion regarding the results of your introspection will make your spouse do cartwheels and allow you both to take a huge step in your recovery and healing process. 
Helping your spouse in the healing process is obviously very important.  One of the best possible things you can do in this regard is to have complete understanding why you had your affair and why you behaved the way you did while you were in the affair.  (Let's face it, you probably acted horribly at times and said some pretty crappy stuff.)  Hopefully, the process I laid out will get you (or your spouse) started towards that understanding.
Thoughts?  Please share in the comment section below.