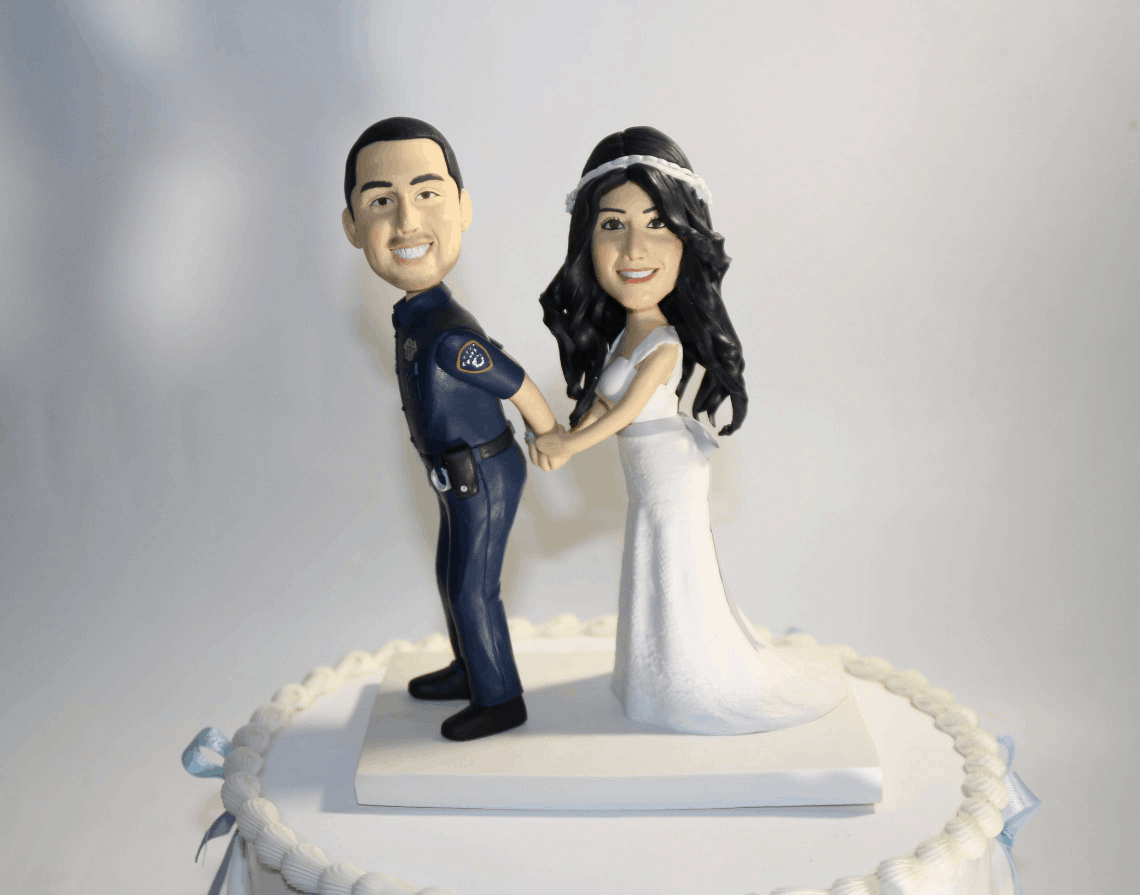 A wayward spouse is solely in control of his or her actions and choices. He (or she) has to make the ultimate decision to cheat again or not to cheat again.
By Sarah P.
Stephen Covey, in his book The Seven Habits of Highly Effective People, remarks that a person's past habits and behavior often predict their future habits and behaviors. If this were true in all cases and true all the time, there would be no such thing as affair recovery. About 20 years ago, before I started researching affair recovery, I assumed Stephen Covey was right and that anyone who cheats will always be a cheater.
I truly believed once a cheater, always a cheater. My viewpoint was further solidified by my (ex) fiancé's behavior. After I found out my fiancé had been cheating on me after we broke up, I was curious to know if she had been the only other woman. After doing some digging, I discovered he had cheated on me with several other women during our relationship. He had cheated on me with two of his own ex-girlfriends as well as with one of his so-called female friends. This further solidified my viewpoint that once a cheater, always a cheater.
And boy did I feel like the chump of the century. Since I had and have integrity, doing what he did was not in my frame of reference. Because of this, I probably had blind-spots. In my world, decent people simply did not do what he did. I was the biggest chump for wasting four years on a relationship and almost marrying someone who was a serial cheater.
But truly, there were no signs. Everyone who knew us in our large circle of friends believed us to be the perfect couple. My ex was excellent at presenting a social face that simply was not him. I was the stupid chump in the room. Who believed his pleasing social face.  Everyone else seemed to know what he was about, or rather some saw what he might have been capable of and no one told me the whole story until afterwards.
Looking back, I realized that no one told me the whole story because it was primarily men who knew the whole story. Since we all worked together and since many of these guys were on his team, it makes sense that they did not want to rock the boat. But, that terrible experience and my subsequent chump-dom was needless and life-shattering for me. If people knew who he was, why couldn't they just tell me?
Two Sides of a Story
I imagine one of the reasons they did not tell me was because he probably had a different side of the story. While we were living together and I was in a state of blissful ignorance, I imagine my ex was dropping comments here and there displaying his discontent. I can guess he was doing this because such behavior is common when someone is having an affair. They have to find ways to tear down their partner in order to justify their actions.
Even though their affair is still hidden, they know that one day it will probably be discovered and so they lay a framework that makes them seem blameless. They tear down their partner to others so that when they are discovered, people say, "Well, he deserved to be cheated on because he was always a terrible partner. Who can blame her for finding someone better?" And cheaters know this so they pepper conversations about their partner with negative comments.
There are always different sides to the story and many cheaters present themselves as upstanding citizens and their betrayed spouses as monsters.
There was a situation with my husband's boss that brings home this point. When my husband was hired at his first job, we would often socialize with the clinic director (a MD) and his new wife (a LPN). According to both the clinic head, whom I will call David, and his new wife, Lisa, David's  ex-wife was a fire-breathing dragon. They painted David's ex-wife as a heartless academic who was a terrible wife and mother and who did not show David an ounce of love. Even though David and Lisa had worked together for years before David's divorce, they insisted that their relationship did not start as an affair. At the time, I thought it was an odd coincidence, but I believed them because they seemed so "nice." At that point I had not discovered that "nice is a choice" and not a character trait.
Then, low and behold we got the ex-wife's side of the story in the most interesting ways. When I gave birth to my first child, I went to a hospital that was an hour away from where we lived and worked. My husband and I both got along well with the labor and delivery nurse and she and my husband started talking shop.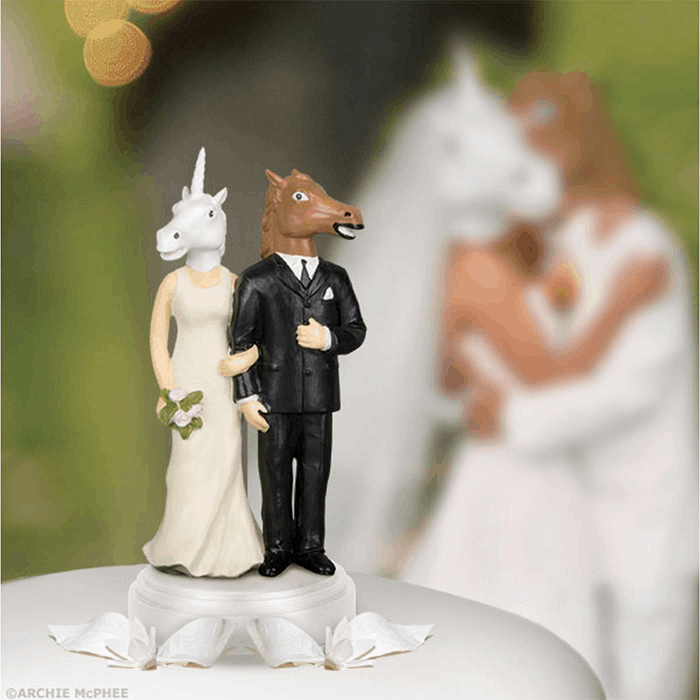 We soon discovered that the labor and delivery nurse was the best friend of David's ex-wife. (Small world). When David's name was mentioned, the labor and delivery nurse bristled and said with a chill in her voice, "that woman, Lisa, came between them. They had the perfect marriage, you know."
I was surprised and asked, "what do you mean?"
She continued, "my husband and I and David and his wife used to go on vacations together. They were so in love, or so we believed. And then one day he came home and told her he did not love her anymore."
I asked the labor and delivery nurse if David had cheated on his wife. She was absolutely convinced that David had been cheating with Lisa for a long time before he left his wife of 25 years with no warning.
I asked the labor and delivery nurse about David's ex-wife and she said that David's ex-wife was a wonderful wife, excellent mom, and a successful academic whom many people loved. The labor and delivery nurse said that she did not believe David's ex-wife would ever recover because David's ex-wife was so utterly stunned. She had never seen it coming and lost the love of her life.
My husband and I tried to make sense of the story on the way home. At the time, we both wrote the nurse off as non-objective. After all, Lisa was my husband's nurse in the clinic and David was his boss. We had many nice dinners with them and just could not see it.
Then, something of David's character came out.
One time we went to a formal ball with them sponsored by the hospital. My husband and I do not drink, but David and Lisa drink. Both David and Lisa got drunk during that evening. At one point, David pulled me onto the dance floor and Lisa soon followed and pulled my husband onto the dance floor. I was not comfortable with this, but my husband shot me a look that said, "don't be a wet blanket and go with it."
And before I could even get my bearings, David pulled me into him and I felt his hot, boozy breath was on my neck. His hands fumbled and he tried to slip them through the back of my floor-length gown while he clung to me.
I was shocked and immediately I broke away from him and returned to the table. I acted as if everything was okay; I let David save face. Soon, Lisa and my husband returned to the table. I announced that we did not want to leave our baby with the sitter all night long and needed to go.
In the car, I tried to tell my husband what had happened, but he did not listen.
I tested the waters and said: "David was being really goofy. He pulled me into him a little too tightly."
And my husband immediately shot back: "Oh you are probably imagining things. David is not that kind of guy."
I questioned, "are you sure? I felt very awkward and I just needed to leave."
And my husband repeated, "Nonsense. David is my boss. And besides, he is crazy about Lisa and he would never cross a line with another woman."
My husband assured me that everyone was just trying to have a good time and that I clearly misunderstood the situation. I dropped it with my husband and never brought it up again. Also, we have never been to a work ball again. Even though the hospital throws beautiful formal dinners and dances each year, that one bad experience ruined it for me. Some may think that I am being too sensitive and maybe I am. But, I just cannot bring myself to go back to witness a bunch of drunk doctors acting like college students.
This experience certainly made me re-evaluate David's character and whether or not he and Lisa had started something while David was married.
After that, I did not want to hang out with Lisa and David anymore. Fortunately, my husband took a different job soon after that and we did not have to see them. My husband still idealizes them and remembers David as the best boss he has ever had and Lisa as the best nurse he had ever worked with.
I do not believe either David or Lisa remembered that night. But, I did since I was sober. David's behavior is still shocking to me because this is not the way married people act.
But again, there are two sides to every story and I wonder how David remembers it—if at all.
Since then, I have developed very strict boundaries in my marriage. We have both decided that neither of us will touch the opposite sex, not even casually. Of course, my husband has to examine people for work, so I am speaking within a social context. With these boundaries, we can ensure there will be no more misunderstandings and no more dances with others on the dance floor.
You may think it overly cautious. But, I don't want these things to happen again. I do not want to be touched even casually by a man other than my husband and big and gracious hugs are reserved solely for my female friends.
Knowing my side of the story, do you believe that David and Lisa's relationship actually began after he divorced his wife? Or do you believe David and Lisa are just one more instance of a doctor falling in love with his ever-present nurse? Of course, Lisa had a lot to gain my interrupting someone else's marriage. But, she probably gained a cheater. I highly doubt that David's behavior towards me was his first transgression.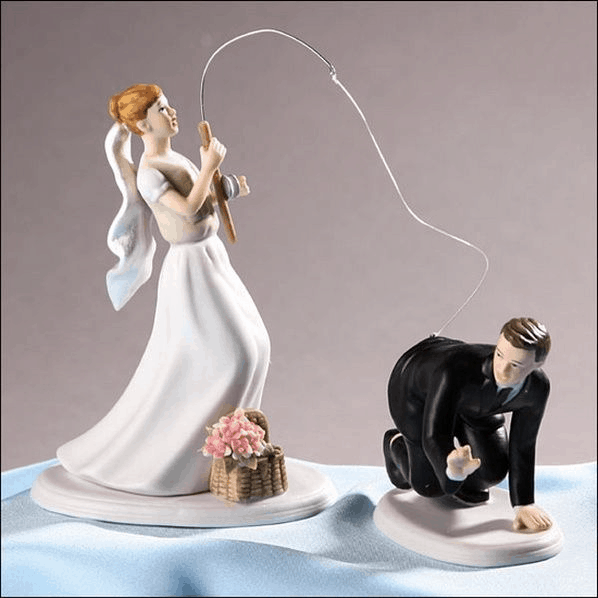 Predicting Affairs
Recently, I have done extensive research on how to predict new affairs and how to predict repeat affairs. I have come to the conclusion that there are ways to find out if a spouse is likely to cheat again. Therefore, you do not have to exist in a state of chump-dom like I did and see the writing on the wall before it happens.
Various methods of predicting infidelity have been evaluated.
"Although marital relationships can be the source of some of life's most enjoyable experiences, they are also the source of one of life's most painful experiences—infidelity. Estimates suggest that over 25% of married men and 20% of married women engage in extra-marital sex over the course of their relationships (Atkins, Baucom, & Jacobson, 2001; Greeley, 1994; Laumann, Gagnon, Michael, & Michaels, 1994; Wiederman, 1997). Such infidelities can have serious negative consequences for those involved. Not only may infidelity lead to relationship distress and thus decreased relationship satisfaction in both partners (Sănchez Sosa, Hernández Guzmán, & Romero, 1997; Spanier & Margolis, 1983), it is also a strong predictor of divorce (Amato & Rogers, 1997; Betzig, 1989). Further, the victims and perpetrators of infidelity also frequently experience negative intrapersonal outcomes, such as decreased self-esteem (Shackelford, 2001), increased risk of mental health problems (e.g., Allen et al., 2005; Cano & O'Leary, 2000), guilt (Spanier & Margolis, 1983), and depression (Beach, Jouriles, & O'Leary, 1985). Identifying psychological characteristics that may be associated with a risk of perpetrating infidelity may help interventions to better target such individuals.
Attachment theory (e.g., Mikulincer & Shaver, 2003) provides one useful framework for addressing this goal. According to that theory, intimates develop mental representations of the availability of close others that lead to strong cognitive and behavioral patterns of responding to those others. Whereas those who develop a secure attachment style tend to believe close others are available to them and behave accordingly, those who develop an insecure attachment style, i.e., attachment anxiety or attachment avoidance, tend to believe close others are less available to them and behave accordingly. Intimates who develop high levels of attachment anxiety are uncertain of the availability of close others and cope by seeking reassurance from and clinging to the partner (Brennan & Shaver, 1995; Feeney & Noller, 1990). Intimates who develop high levels of attachment avoidance, in contrast, doubt the availability of close others and cope by avoiding behaviors that promote intimacy (Brennan & Shaver, 1995; Campbell, Simpson, Kashy, & Rholes, 2001; Pistole, 1993; Simpson, Rholes, & Nelligan, 1992; Gentzler & Kerns, 2004).
Both types of insecurity may be associated with marital infidelity. Individuals high in attachment anxiety tend to feel that their needs for intimacy are not being met in their current relationships (for review, see Shaver & Mikulincer, in press) and use sex to meet their unmet needs (Birnbaum, Reis, Mikulincer, Gillath, & Orpaz, 2006). Accordingly, they may be more likely than individuals low in attachment anxiety to seek intimacy with another partner through infidelity. Individuals high in attachment avoidance tend to be chronically less committed to their relationships (DeWall et al., 2011) and have more permissive sexual attitudes (Brennan & Shaver, 1995; Gentzler & Kerns, 2004; Hazan, Zeifman, & Middleton, 1994). Given that both tendencies are associated with infidelity (Drigotas, Safstrom, & Gentilia, 1999; Smith, 1994), avoidantly-attached individuals may be more likely to engage in infidelity as well.
We are aware of three published reports describing a total of 10 studies that have addressed the role of attachment in predicting infidelity. DeWall and colleagues (2011) described eight studies indicating that attachment avoidance, but not attachment anxiety, was associated with (a) a greater interest in alternatives and/or (b) infidelity; Bogaert and Sadava (2002) demonstrated that attachment anxiety was positively associated with infidelity, particularly in women; and Allen and Baucom (2004) reported that (a) attachment avoidance was positively associated with the number of extra-dyadic partners reported by male undergraduates, (b) attachment anxiety was positively associated with the number of extra-dyadic partners reported by female undergraduates, and (c) attachment avoidance trended toward being associated with the number of extra-dyadic partners reported by married individuals." (1)
Different Models of Prediction
Since affairs are as old as time itself, we can imagine that many broken-hearted people have spent nights awake asking that eternal question: Will he (or she) do it again?
After all, why would we invest further in a spouse who is going to do it again and put us through the pain of another D-Day. We require surety so that we can rebuild our marriage or relationships without apprehension.
Researchers have looked at infidelity through different lenses and have found other factors (including attachment theory) make infidelity in the future more probable:
"Buss and Shackelford (1997) found that individuals who are unhappy in their marriages expect to engage in infidelity in the future, and they expect their spouses to do the same. Relationship dissatisfaction also correlates with the number of extra-dyadic partners (Wiggins & Lederer, 1984) and the degree of emotional and sexual involvement with one's extra-marital partner (e.g., Allen & Baucom, 2001; Glass & Wright, 1985). Marital dissatisfaction, however, unfolds in different ways for men and women (Allen et al., 2008). Unfaithful husbands indicate less satisfaction with their primary relationship before getting married; whereas unfaithful wives do not report lower levels of premarital relationship satisfaction. The degree of investment in a primary partnership and perceived quality of alternatives also play a role in infidelity. Rusbult's investment model (Drigotas& Barta, 2001; Rusbult, 1980; Rusbult, Drigotas, & Verette, 1994) predicts that in addition to satisfaction with the relationship, other factors influence commitment to the relationship, including self-perceived ability to do without the relationship, and the benefits that might be lost if the relationship ends, including possessions, friends and connections. Among college students, the degree of investment in the relationship negatively predicted the degree of physical and emotional infidelity (Drigotas, Safstrom, & Gentilia, 1999).
Researchers have also studied infidelity from the perspective of the attachment model (Bogaert & Sadava, 2002). According to this perspective, children develop a specific style of attachment based on the way they are treated by caregivers (Bowlby, 1973). If a caregiver is not responsive to a child's distress, the child may develop negative models of the self and others, known as fearful avoidant attachment. Other children develop a style of attachment in which they have a positive concept of the self but a negative concept of others, known as the dismissive avoidant attachment style. Still others develop a preoccupied attachment style, in which they have a negative concept of the self and a positive concept of others. Those who receive the appropriate attention and care in childhood often develop a secure attachment style with a positive concept of both themselves and others.
Researchers now believe that attachment style remains active throughout the life course and serves as a foundation for attachment with a spouse (Fraley & Shaver, 2000; Hazan & Diamond, 2000; Hazan & Shaver, 1987). Research indicates that secure attachment is positively associated with more stable relationships and less infidelity (Miller & Fishkin, 1997), whereas insecure attachment is positively associated with more extra-dyadic relationships (Bogaert & Sadava, 2002). Men with a dismissive attachment style and women with a preoccupied attachment style had the largest number of extra-dyadic partners (Allen & Baucom 2004); and individuals expressive of anxious attachment, particularly women, were also more likely to engage in sexual infidelity (Bogaert & Sadava, 2002).
Researchers have also explored the relationship between infidelity and the "Big Five" personality traits—openness to new experience, conscientiousness, extroversion, agreeableness, and neuroticism – and related traits. Individuals who engage in infidelity are more open to new experiences and extroverted than their partners (Orzeck & Lung, 2005; Wiederman & Hurd, 1999; Yeniceri & Kokdemir, 2006), and more susceptible to boredom (Hendrick & Hendrick, 1987). Sexual infidelity is also associated with low agreeableness (Costa & McCrae, 1992; Graziano & Eisenberg, 1997), with low conscientiousness, and with higher neuroticism, or lacking positive psychological adjustment (Whisman et al., 2007). These correlations are found worldwide. In a study of 10 world regions, including North America, South America, Western Europe, Eastern Europe, Southern Europe, the Middle East, Africa, Oceania, South Asia and East Asia, individuals with a low degree of agreeableness or conscientiousness are also more likely to be unfaithful (Schmitt, 2004).
In fact, individuals whose spouses have a low degree of agreeableness or conscientiousness are also more likely to engage in infidelity (Shackelford, Besser, & Goetz, 2008). And in relationships where both partners have a similar degree of agreeableness, conscientiousness, neuroticism, and openness to new experiences, individuals are more likely to be faithful (Drigotas et al., 1999; Orzeck & Lung 2005). Based on the available data, low conscientiousness and low agreeableness seem to be most strongly related to infidelity (compared to the other "Big Five" traits) and these associations seem to be found in a diverse array of cultures.
With regard to psychological disorders, individuals with relatively higher levels of psychopathy (Neubeck & Schletzer, 1969), and men (Hurlbert et al., 1994) and women (Buss & Shackelford, 1997) high in narcissism reported greater involvement in various forms of infidelity. In men, excessive alcohol consumption was related to a greater prevalence of extramarital involvement, and individuals with higher rates of depression were more likely to engage in extramarital sex (Beach, Jouriles, & O'Leary, 1985)." (2)
If your spouse was a narcissistic beast before the wedding, there is a good chance he or she will be a beast after the wedding. Changing beasts into princes or princesses happens only in Disney movies OR with consecrated effort on the part of the beast. In the end, the beast must want to change of his or her own volition.
Recently, I was reading the pre-nuptial story of a well-known sport's figure and his wife. He realized that if he was to be a good husband, he must become more sexually conservative before marriage. He realized that the mentality that drove him to bring a different girl to bed each day would not magically change once a wedding ring was on his finger.
He realized that marriage is just a piece of paper unless people can live on the straight and narrow prior to marriage. Thus, he and his fiance decided to be celibate until their wedding night. The beast changed of his own volition.
I realize that in today's world such a thing would be impossible for most couples. But, I greatly commend them for doing what they felt was right. I also agree that having an extended trial without an intimate relationship probably sets a couple up for a good marriage. In some cultures saving oneself for the wedding night is a norm. Honestly, I think it is a good thing because it forces a couple to figure out real compatibility without lust getting in the way.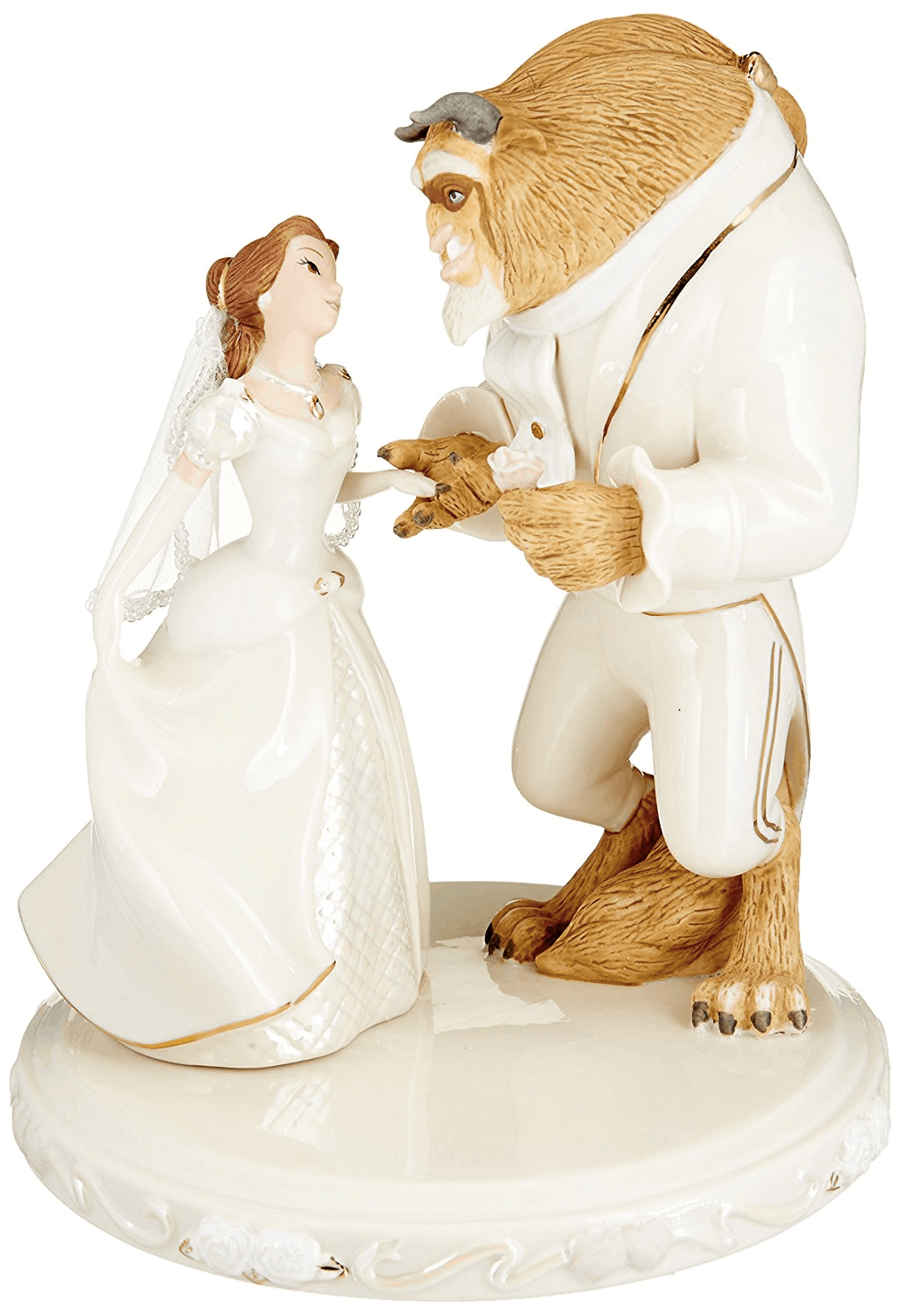 Mate Poachers
I have talked about mate poachers before and I thought it would be wise to examine their role again. After all, affairs would not exist if there were no willing and able third parties. What does evolutionary psychology say about mate poaching?
"Schmitt and Buss (2001) confirmed that mate poaching is relatively common among undergraduate students, with approximately 50% of both males and females reporting experience with either short term or long term poaching. Poaching appears to cut across cultures, as well. Schmitt (2004), in tandem with members of the International Sexuality Description Project, investigated poaching behaviors in 53 countries.
Results of the survey, involving more than 16,000 participants, indicates that approximately 50% of men and 40% of women engage in either short term or long term poaching. Moreover, mate poachers appear to be successful 50-60% of the time—males more often than females.
Evolutionary principles are currently the only explanatory mechanism used to understand poaching behaviors. According to Davies, Shackelford, and Goetz (2006), at any one time during the evolution of human psychology, there likely will have been individuals who had mates and individuals who did not have mates. It follows that individuals who had only psychological mechanisms that motivated desire for and successful mating with unmated individuals may have been at a relative reproductive disadvantage. This is because they would have been outcompeted in the arena reproduction by any men and women who, in addition, possessed psychological mechanisms that motivated the desire to mate with 46 already-mated individuals (under certain conditions) and the behavioral output that enabled successful mating with them. (p. 299)
Furthermore, many hypotheses grounded in an evolutionary perspective are supported by Schmitt and Buss's (2001) investigation. When men demonstrated that they were able and willing to provide resources, they were more successful at poaching women away from their current partners. In contrast, women were more successful at poaching when they enhanced both their appearance and the male's ego, as well as providing easy sexual access (i.e., in the case of short-term poaching).
These findings reflect evolutionary psychology quite nicely; attracting an individual who is already attached requires demarcating oneself as superior in desirable qualities. However, the evolutionary perspective does have limitations. For instance, Davies et al. (2006) found that both sexes perceive the costs associated with poaching as outweighing potential poaching benefits.
Both men and women would choose to mate with an unattached individual over an attached one. Therefore, according to Davies et al. (2006), the only way for poaching to occur is under circumstances devoid of available individuals, or the attached individuals must out-compete the unattached individuals. Davies et al.'s (2006) results are contested in Parker and Burkley's (2009) findings in that single females were more interested in poaching an attached male than pursuing an unattached male. Parker and Burkley argued that an attached male has demonstrated the ability to commit and has undergone a "pre-screening" by another female." (3)
The thing that many couples contend with is an affair partner who will not go away, even if the previously poached spouse has cut off the relationship. Quite often, the spurned lover will go to very drastic and toxic measures to accomplish perceived revenge on the attached spouse (and his or her innocent family) who broke off the affair.
It always amazes me that the other woman or other man believes that he or she has the power to break up a marriage. Even more troubling is the mentality that would seek to break up a family. So, it is no surprise that such a person would seek toxic revenge. My opinion is that a person who is willing to break up a family has a personality disorder such as narcissism. Anyone with strong empathy would be able to see the harm caused to innocents and have second thoughts.
In cases where people are successfully poached, such as in the case of my ex, they get what they deserve. 
The poached spouse gets an individual, the other person, who is willing to do extreme harm to others. The other person gets a cheater who was willing to be poached. Thus, the other person will never have peace of mind.
I think of them as two people who robbed a bank together and got away with it. Sure, they have their money, but each also knows to watch his (or her) back because they know the other robber could run off with the fortune in the night.
After all, who can trust a bank robber? Well, the same thing goes for spouse poachers and those who were poached. A relationship founded on lies and the betrayal of others can never be a happy relationship.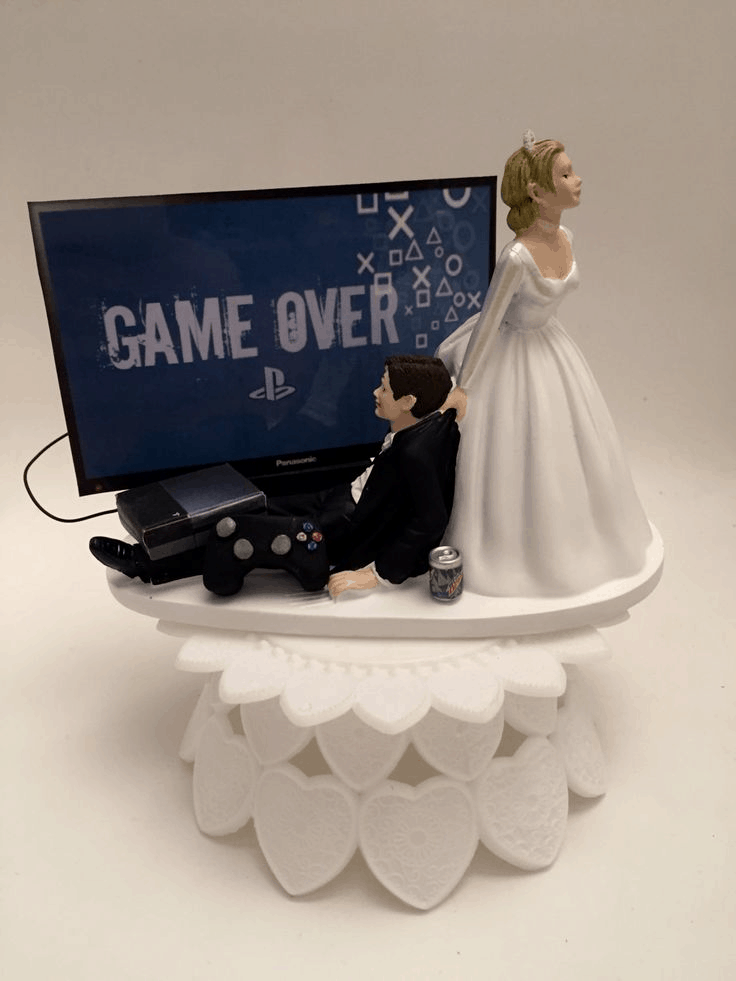 Will Your Partner Have an Affair Again? Other Things to Consider:
Has a wayward spouse demonstrated behavior that indicates remorse?
Has a wayward spouse admitted he or she was wrong and offered an apology without excuses?
Has a wayward spouse changed the behaviors that caused him or her to stray in the first place?
Has a wayward spouse given all passwords to technology and established a transparent relationship?
Has a wayward spouse removed triggering events that could cause him to see his affair partner again?
In Summary
When we think about whether or not our spouse will be unfaithful again, we are dealing with probabilities as well as the characteristics that lend someone to be unfaithful. Even then, there are no guarantees. Many cheaters break the mold and reform while the men and women who would "never cheat" leave their family for someone else.
A wayward spouse is solely in control of his or her actions and choices. He (or she) has to make the ultimate decision to cheat again or not to cheat again.
But, this does not mean all is lost. I believe that if a wayward spouse has empathy and if he or she has true remorse, there is a good chance he or she will not cheat again. I have observed many people who cheated, but who were truly horrified by their behavior after they woke up the to the pain they caused.
In all things in life, keep your eyes open, keep your wits about you, and pull in objective sources if you are feeling to close to a situation. As always, I wish you much success on your journey to recovery. Remember that you are never alone.
Sources
Russell, Michele, Baker, Levi, McNulty, James. Attachment Insecurity and Infidelity in Marriage: Do Studies of Dating Relationships Really Inform Us about Marriage? From https://www.ncbi.nlm.nih.gov/pmc/articles/PMC3648986/
Tsapelas, Irene, Fisher, Helen, and Aron, Arthur.  Infidelity: When, Where, Why From http://www.helenfisher.com/downloads/articles/INFIDELITY.pdf
Dowd, Meghan. The Secrets of Infidelity. From https://etd.ohiolink.edu/rws_etd/document/get/ohiou1338902906/inline