It's vitally important that your wayward spouse is held accountable to honesty.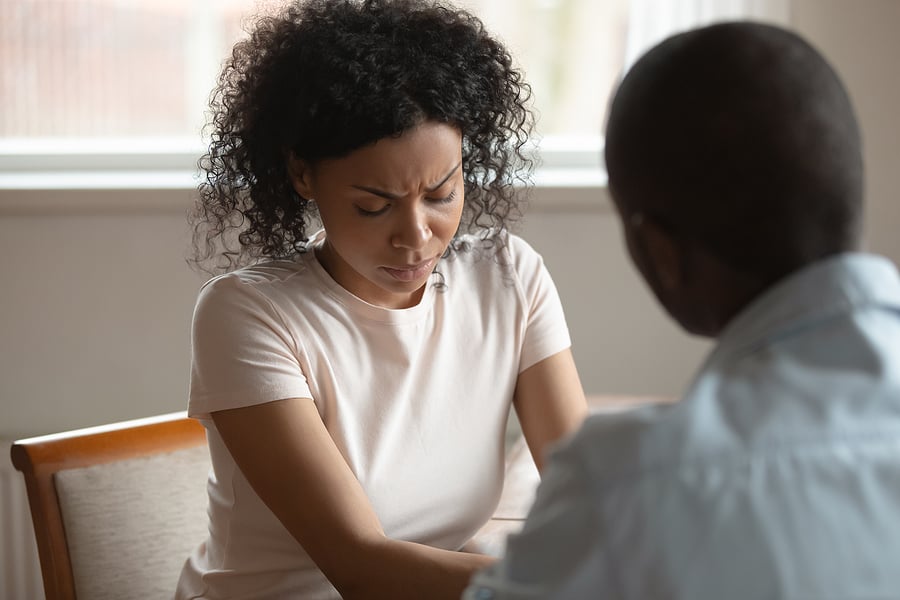 By Sarah P.
As a betrayed spouse, you have probably experienced firsthand the scenarios that your mind can create if you do not know the details of your spouse's affair. It's how the human mind works.
Literally. Our brain's job is to take account of the world around us, take all the audio, visual, and emotional stimulation we experience each day and filter it in a seamless way.
Our brain's job is to help us understand and assimilate the world around us so that we can survive and make solid decisions. Since our brain is the ultimate survival mechanism, we must know what we face so that we can make decisions that cause us to survive and succeed.
When your spouse has an affair, life as you know it will seem like a confusing nuclear wasteland. Or, if it doesn't look like a nuclear wasteland, it might look like an illusion.
An affair can be so disorienting that some say they feel adrift at sea, with no anchor, and no guiding light. This is an excruciatingly painful place to exist.

In The Unfaithful Person's Guide to Helping Your Spouse Heal From Your Affair, Doug said, "The most important thing after an affair is discovered is that you are completely honest about the details of the affair. Keeping things a secret on the misguided belief that it will hurt your spouse or it will be uncomfortable for you will come back to haunt you down the road."
It's vitally important that your wayward spouse is held accountable to honesty.
But, if your spouse is having trouble being honest, paint a picture in his/her mind. You don't need to use words that shame to hold them accountable to honesty, you don't need to yell, you just need to tell your spouse things such as:
I feel very frightened; I feel like a part of me has died. That part is you, since I believed we were a team.
I need to you to be honest with me. My mind conjures up the most terrible scenarios and it is extremely painful.
When I ask you questions about the affair, it is not because I want to attack you. I need to make sense of my life.
As long as you keep secrets from me, I will be unable to move on.
If I cheated on you and you decided to stay with me, would you want me to lie to you all day?
Keeping secrets is not a kind thing to do, even though many people incorrectly say, "what he does not know will not hurt him." What I don't know will hurt me.
When I talk about your affair, I am attempting to process the affair. I must know all the details in order to fully grieve and process your affair.
When I want to talk about your affair, it is not because I view you as a terrible human being. I ask about your affair so that I can gain understanding.
One of the things that I recommend is that your wayward spouse find an "accountability partner" (of the same sex) such as a minister, a brother/sister, or a good friend. That person is there to hold your spouse accountable to staying honest and the accountability partner is there to keep your spouse focused on helping you recover.
Remind your spouse that he/she must be honest because small, white lies create bigger lies. If your spouse starts lying, he/she will trigger you because your life was a lie during the affair.
You need to impart to your spouse that all the bad habits he/she developed during the affair must be broken and that they be held accountable to honesty.
In essence, your spouse must "unlearn" all the techniques learned while cheating. He/she must shed the person he/she was during the affair. Your spouse must return to the person he/she was before the affair. 
Of course, there in no real returning, so to be more specific, he/she must shed all of the bad traits and habits that he picked up during the affair and then he/she must become a better version of the person he/she was before.
In Doug's book for wayward spouses, he echoes this same message, "Your spouse will not fully get over your affair until you are completely honest about everything that happened. That means the physical aspect, the emotional aspect, where it took place, how it took place. Those questions all need to be addressed. You also need to be honest going forward in every aspect of your life.  Be open and honest with your thoughts and feelings and how you conduct yourself. Your relationship is either going to survive these difficult times or it won't. You will want your relationship from here on out to be fresh and new and based on complete honesty. It's important that your marriage can survive with honesty." 
Indeed, your spouse must be honest if he/she wants your marriage to survive.