Introspection after an affair on the part of the unfaithful person is what starts the process for personal change – and ultimately a turnaround in a relationship.
Self-exploration is very painful, but unless you do that, you will never know who you are and who you want to be.
— Iris Apfel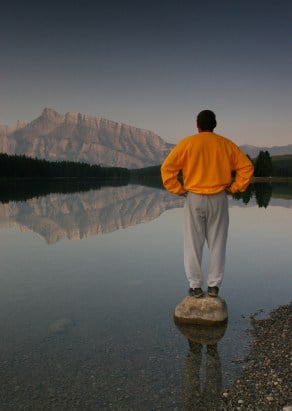 Many readers have mentioned that their cheating spouses are not doing what is necessary to help them heal from their emotional or physical affair. 
The cheater is not working on themselves to bring about real change – or at the very least, come to grips with the reasons for why they did what they did. 
Last week I was asked what motivated me to start to look inward after my emotional affair, and I thought I would try to expand on that just a bit here today.
Introspection After an Affair
I think what starts the process for personal change and ultimately a turnaround in a relationship is introspection.   Introspection is defined as the inspection of one's own thoughts and feelings; the process of self-examination.
Wikipedia says that introspection is…
"the self-observation and reporting of conscious inner thoughts, desires and sensations. It is a conscious and purposive process relying on thinking, reasoning, and examining one's own thoughts, feelings, and, in more spiritual cases, one's soul."
Most of us never take the time to consider how we got to be the way we are now or why we do the things we do. We just are – or it just happened – and that's as far as it goes.
The truth of the matter is the way we are and the things we do are influenced by a slew of factors such as, genetics, culture, family, education, social orientation, trauma, birth order, etc.
Easier to look without than within…
When we do something wrong (like have an affair), or when we argue we usually don't think to our self about what our part in all of it was.  We typically don't ask ourselves "What did I do to cause this to happen?"   We don't because it's so much easier to look without rather than to look within.
Part of looking within and taking responsibility for ourselves is having the willingness and honesty enough to question ourselves about what really drives us.  To go a step further then… introspection means a willingness to change what we see in order to make changes.
So the question might be asked…"How can I get my spouse to look inward and become introspective?" After all, chances are that if they were introspective to begin with, their affair might not have happened.
The answer is that quite frankly, there is no sure way to get another person to be introspective.   You can't make anyone do anything about their inner self unless they see the benefit for themselves.
When we look inward, not outward, we can dismantle the parts of our personalities that have controlled us for so long – such as anger, jealousy, vindictiveness, superiority, inferiority.
— Gary Zukav

 
Here was my answer to the person who asked what motivated me to look inward: 
"The main motivation for me to look within was Linda's struggles to completely understand why the affair happened. I realized that for her to be able to move on and for our marriage to survive I had to make some changes.  Part of making those changes was figuring out what the hell was wrong with me – what caused me to do the things I did.
There were also several extraneous sources that helped spur introspection: reading about affairs and why they occur, reading comments from this site, many discussions with Linda, and starting a meditation program. I think it also helps that I work from home where I'm alone the entire day and have plenty of opportunity to think."
By reading my answer you might be able to interpret that my main motivation (or benefit) for introspection was to save my marriage. 
I knew that I loved Linda and wanted to stay married to her. I also knew that she felt the same way.  We had made a ton of progress after the emotional affair, but there was a small hurdle to overcome for her to achieve greater healing.  In my opinion, that hurdle was me.  I had to make changes.  But before I could, I needed to understand what changes I needed to make and why. 
I had to confront the question:  "Why would Linda want me as I was?"  
Understanding Why You Had Your Affair – The Simple 5-Step Process
So, I decided to work on my self-improvement to give her what she needed to heal and to give her good enough reason for not kicking my butt out on the street.
Sometimes the Unfaithful Person Just Doesn't Get It
Okay, so that's how I got started and I think that a cheating spouse needs to take a similar path in order to achieve their own self-exploration and self-improvement.   I think many cheaters say they're going to change and may even put forth some work, but often their actions will still reveal that they just don't get it.
They try to rush the healing, put the affair in the past and just move forward.  They remain self-centered and become angry and frustrated at the lack of their spouse's progress.  And they become more concerned with their own recovery and not that of their partner's recovery.
Often Clueless
The cheater often has no clue of the pain and the agony they have inflicted upon their spouse as a result of their own choices. And even more so, they have no clue why they made those choices to begin with. They show blatant disrespect by the way they are treating their spouse and rushing him/her to move beyond the affair.
I understand all of this as I did many of these same things.  But somewhere along the way I started to get it and I would open up and listen to Linda process her emotions and her pain. Though my emotional affair can never be justified, Linda was able to begin to look into her own life and address her own issues.  It became quite obvious that I had to do the same thing.
It stands to reason that when we as the cheater come to grips with just how much we have hurt our spouses and understand the reasons for why we did so – regardless of the sacrifices – we not only help our spouses heal, but we make our own goals and desires that much easier to attain. The result can be a marriage that is much more loving, rewarding and fulfilling.
You can't lie to your soul. 
— Irvine Welsh

 
Introspection is not a magic cure for all relationship problems
It is a valuable tool for growing up inside and becoming a happier, more complete individual. In my opinion, the self-discovery found through introspection is its own reward, but more practically, being honest with yourself can generate greater peace in life – peace from within and with others.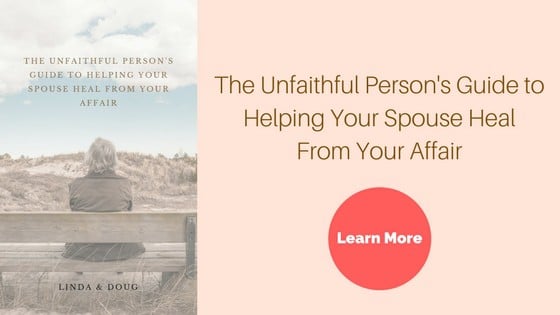 One question I still receive quite often from other ex-cheaters I mentor is how to go about looking within to figure out the "why's".  One really needs to peel away the layers when asking themselves the tough questions.
The affair inventory might help get the ball rolling.  You can read more about that here:  https://www.emotionalaffair.org/recovery-after-an-affair-the-cheaters-affair-inventory/
Also, in this 6-minute video by The School of Life titled Why Introspection Matters, we learn that most of our mistakes come down to one crucial error: our failure to understand ourselves well enough. That's why we need to learn the art of introspection.
It has nothing to do with introspection after an affair, but offers some good information on the process nonetheless.  
Please feel free to share your own (or your spouse's)  experiences with introspection after an affair – or lack thereof – and its effect on recovery and healing.