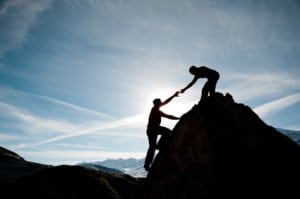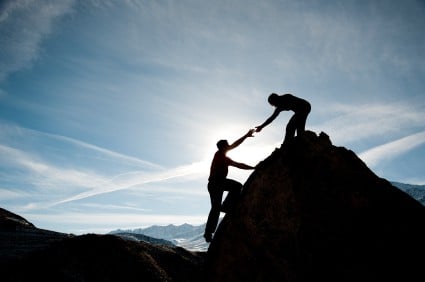 I received an email from someone today that brought me back to a time where I was feeling lost, frustrated and didn't know where to turn. I wanted to help this women and give her to some insight so she would have the strength to survive the affair and save her marriage.
During the time when I found out about my husband's marital affair, I visited so many websites, read hundreds of books and listened to well meaning friends. However there was so much conflicting information and ideas that I felt I was pulled in too many directions. So I thought I would compile a brief  list of my thoughts, some books, websites and information that I found helpful.  Hopefully, you will too.
First of all, the affair is not your fault. I know that your spouse may be blaming you, or telling you all the things you should have done differently. I know that there were behaviors that should be changed by both partners. However, your spouse made the choice to go outside the marriage to get his/her needs met.
They may have said they didn't go looking for an affair and that "it just happened." However, the spouse made the choice everyday whether to continue that relationship or to go back and work on their marriage. So don't feel guilty or take the blame for their actions.
Look inward. One thing you need to do is look at yourself and see how your behaviors may have contributed to the deterioration of your marriage. Your spouse also has to take responsibility for their part. After reading the book Love & Respect: The Love She Most Desires; The Respect He Desperately Needs
" by Dr. Emerson Eggerichs, I learned that problems in a marriage are a result of a vicious cycle. One unwanted behavior from a spouse will produce another reciprocal behavior, and the cycle continues until one day you wake up and realize your marriage is in serious trouble.
Another  book I found extremely helpful was The Divorce Remedy: The Proven 7-Step Program for Saving Your Marriage
" by Michelle Weiner-Davis.  This book was a lifesaver for me. I was becoming frustrated and anxious because I thought that Doug may still be involved with Tanya. I had tried everything I thought I should do and thought I was not being successful. This book helped me to look at my behaviors and myself differently. It gave me power to continue to try to save my marriage. If time is a problem for you, skip to the chapters on infidelity and mid-life crisis. However, try to read the entire book because it offers insights on how to look at your behaviors in a different way.
Find a friend who will support you. Find someone who will tell you everyday how wonderful you are. Someone who will tell you that your spouse will never find anyone like you. Try to stay away from friends who want to offer marital advice. It is very easy to tell someone they should leave or get a divorce if they are not living  your situation.
Stop obsessing over the other man/women. I know this is a difficult task, especially when your spouse is telling you what a perfect person they are. I spent too much time and energy on thinking about what she looked like, how she acted, what did she have that I didn't. Unfortunately, it is still something that haunts me today. However I do know that she wasn't perfect.  Instead, the conditions were perfect for Doug to portray her that way. Everything was easy.  There was no responsibility–only phone calls, texts and lunch dates.
Take responsibility for yourself. For a many months I tried to convince Doug that he should end his emotional affair and work on our marriage. And for many months he continued contacting her and continued the affair. I realized that he needed to make that decision on his own. I cannot control his thoughts and actions. The only control I have is my behavior.
So I began to do things that made me feel better. I went out with friends, took a personal training "boot-camp" class, exercised often, took long baths, went shopping, etc.  I learned that I would be OK with or without him. I wanted to be married to Doug but I didn't need to be, and that I am a very strong, intelligent, and attractive women who kept her respect and integrity through out this situation.
Look for the small gestures. I know that some mornings when you wake up only to realize the nightmare you are having is your reality and it is almost impossible to get out of bed. Something that helped me get through the day was looking for small gestures. Things that Doug did to show that he was coming back. It could be a look, a tap on the shoulder, a touch when they walk by, or a compliment.
In Doug's case he started to spend less time in his office and more time in the family room with us.  I know that you want your nightmare to be over and you want your spouse to run into your arms and say he/she is sorry. Chances are this is not going to happen so you need to look at the small behaviors and gestures to give you the courage to carry on.
Write down your thoughts. I  found keeping a journal to be helpful. I would write down the small gestures, my fears, my emotions. Writing them down became a release for me and helped me get a handle on my feelings.
Hopefully  these tips will help you!
Best wishes,
Linda