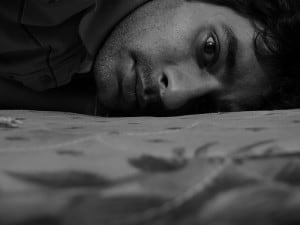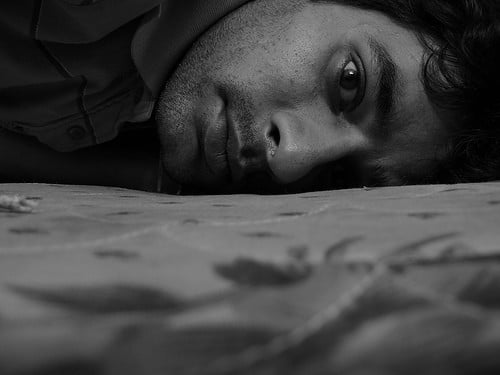 Having an affair is probably the most selfish thing that a person can do. True recovery after an affair cannot progress until the cheater puts in the work to help their spouse heal along with shifting their focus onto themselves – not in a selfish way – but in an introspective manner.
Our recovery and healing process over the last 4+ years has opened my eyes to my own faults as a person and has been the most painful but enlightening learning experience of my life.  It's not easy to look at yourself and discover your own faults and character flaws.  It brings you back to Earth real quick – and hard. 
But at the same time, it's also a very powerful process that can help you to not only figure out why you had your affair, but to also help you to become a better person in all areas of your life.
You need to conduct a thorough analysis of your past character, habits and behavior resulting in a better understanding of why the affair occurred.
I realize that when somebody tells you to look within yourself and do some serious introspection you might be thinking, "OK great.  That sounds wonderful but how exactly do I do that?  Where do I begin?"
Well, I found what I feel to be a really good exercise in the book "When Good Men Behave Badly:  Change Your Behavior, Change Your Relationship" by David B Wexler Ph.D. that the cheater should complete.
It's an affair inventory and it can help to kick start the thought process a little bit and can help a person to gain a little bit more understanding of where they are at and how they got there.
Obviously, the cheater would have been better served to have asked themselves the following questions before their affair, but since that probably didn't happen, it can be done now.
The Inventory
If you are man (or woman) who is currently having an affair or has already had one, try to figure out what need you are/were truly looking to fulfill by pursuing this other woman (man). If you've already ended your affair take this inventory and convert it to the past tense. That is, think back about why you did what you did based on the questions that are presented to you.
As you do this, keep asking yourself:
Will I really get what I need from doing this? Will it last?"
Is it worth the potential damage to my marriage, my children, my health, and my long-term self-respect?
Are there other ways to find what I'm really looking for?
For each question below that you answer yes to write on a separate sheet of paper or in your journal at least three alternate ways that this need could be met. Writing anything about these feelings may feel like way too high of a security risk, but at least think through your answers to these questions!
Do I feel like I'm getting old and hope that this will help make me feel young, alive, and vital again?
Do I have low self-esteem and need a boost to my ego?
Do I feel trapped in my life roles and want the freedom to act in a different way?
Am I tired of the routine life I have? Do I need some excitement?
Do I feel like I have always been deprived what I need and this is my chance to get something for me?
Do I feel lonely, not knowing how else to feel close to someone?
Do I feel like my wife doesn't understand me and I need to find someone who really does?
Do I have doubts about my sexuality and need to remind myself that I am attractive and potent?
Do I miss having someone really appreciate me, compliment my looks, laugh at my jokes, and respect my work?
Do I need to find a way to prove that I can still have adventure in my life?
Do I need a jump start to feel deep emotions and not know any other way to do it?
Am I simply looking for variety in sexual experience?
And the ultimate question: am I married to the wrong person? Do I really want to change relationships and develop a different life?
The cheater may go through this exercise and still decide that it is/was worth it to have an affair. At least they can be more conscious of why. (Just to be clear here, it is never right to have an affair.)
So there you have it.  If you're the cheater, do you think you can perform an honest assessment of your very being?  Sure you can.    
By the way…if there are any additional questions that you feel should be included in the inventory, feel free to add them in the comment section below.