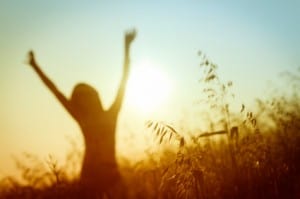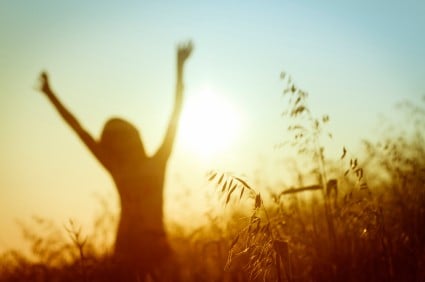 Many people feel like they have lost themselves during their marriage, and I think that can especially be true in the aftermath of an affair.  If your goal is to create a new marriage after the affair then you have to feel good inside.  Hopefully, some of that goodness will come via your spouse and his/her healing efforts. But some of it has to come from healing your self.
So what are some things that you can do to help to heal your "self?" 
We recently picked up a copy of the book, "The Healing is Mutual – Marriage Empowerment Tools to Rebuild Trust and Respect – Together" by Deb Schwarz Hirschhorn, Ph.D., and she sets forth eight self-healing activities that may be beneficial for you.
Healing Your Self
1.  Get reacquainted with yourself.
Infidelity and even marriage by itself can rob you of your identity. When you've been told what to do and think, or you have been belittled or you have been scared to express yourself you can eventually lose touch with who you are. Now is the time to reconnect with yourself.
The author suggests that you divide the knowledge about yourself into different categories.  For instance, one category might be "my opinion about politics," and another might be "my religious values." Then what you do is you take each category and ask yourself lots of questions that get to the core of how and why you feel the way you do.  When you think about the results, what did you discover about your preferences, values and opinions that you weren't consciously aware of before?
You then go through this process for lots of categories:  food, furniture, politics, friends, landscaping, decorating, jobs, hobbies, sex, the opposite sex, and so on.
2.  Do affirmations.
If a cruel partner or even an offensive of boss has spent a lot of time drumming a message of worthlessness into you then you may come to believe it about yourself. You might call that "victim thinking." Performing affirmations can be quite helpful.
Affirmations are positive messages we say to ourselves selves about ourselves.
However, given the number of times we've heard the negative messages, it takes a lot of repetitions of an opposite message to undo it.  Neuro-psychological research supports this.
This research gets quite involved and is beyond the scope of this post but suffice it to say there is a lot of research that has been done that confirms the effectiveness of affirmations in helping a person overcome negative thoughts and feelings, for instance.
3.  Surround yourself with companions who affirm you.
Would you rather spend time with someone who says you're a good person and really likes being around you and who boosts your morale, or someone you've known for a long time that constantly brings you down?
One of the beauties of connecting with others is that in choosing your company you can choose those people who you hang out with.  It would be wise to hang out with people who affirm you.
To discern good people from toxic people, listen to what they say and don't gloss over slips in the behavior that aren't nice. Don't fall into an old pattern of being attracted to the wrong kind of people.
You may want to expand your circle of friends. Take some classes; go to a new church; join a gym; take acting lessons; play softball; join a hiking club, etc.
4.  Nurture your body and spirit.
You can also affirm yourself through how you treat yourself. Do you take as much care of yourself as you do of other people?
It is also necessary to enjoy your work. If you don't, you're either (a) in the wrong profession, (b) in the wrong office, (c) working above or below your real level or (d) just plain not following your heart in some other way. If you absolutely can't switch jobs and you are unhappy, all the more reason to inject goodness in the rest of your life.
The more you meet your own needs, the happier you will be.
5.  Learn about the way others live.
One of the ways that you can help to heal yourself and to connect with other values and reinforcing affirmations is through socializing just to be an observer. Getting to know new people and how they think could be enormously beneficial.
You want to get to know a variety of people and try to understand how they think.
Ask yourself who can you get to know better? Where would you begin to meet people from whom you can learn what healthy relationships are like?
Expanding the people in your world is a powerful boost to affirmations.
6.  Make meaning of your existence.
When you're clear on the big picture of your life, it becomes easier to do affirmations, it strengthens the fight against abuser values, and it backs you up in picking better friends.
So what you should probably do is spend some time thinking about some of the big questions in your life: Why was I born? Why was I created? What is my purpose here on Earth? Where does happiness come in? Is there room for me to be happy?
When you think about it, it is our job to pursue happiness.  It's not handed to us on a silver platter, but we have the freedom to go after it. We have to consider the possibility that happiness is attainable and that we, personally, were meant to have it. Ask yourself, "How can we create meaning and happiness while working on a difficult marriage?"
7.  Give of yourself to those in need.
Let's face it when we give, we feel better. Giving to others affirms the best about ourselves. It is also a way of connecting to others and seeing how other volunteers think and handle life.
Sometimes that giving is very difficult because we hardly have the resources for ourselves. Yet, if we try, giving can come back to us in big ways.
8.  Inject hope into your life.
In order to resolve the stickiest of matters, reaching out and talking about it requires the belief that things can get better. Without that, there is no incentive to try. How do you have hope when things look so bad?
Now may be a good time to take a personal inventory changes that have taken place since your journey after infidelity first started.  What do you see different in yourself? What new attitudes do you have? What new skills do you have? What personality qualities do you see improved? For example are you more patient? Are you less easily stressed? Do you recognize the dynamics of your partner and how those affected his/her behavior?
Has your partner changed in any way? Can you point to even the littlest things? For example, if the only difference is that he/she no longer texts on their cell phone while you're supposed to be spending time together, then that is a step in the right direction.
Do a mental inventory to try and see what you notice that is better both on your part and your partner's.
Make a list of the behaviors and attitudes, both on your part and that of your partner, that are better now.
Open the door to let in hope.
Hope makes everything possible.
Please follow and like us: