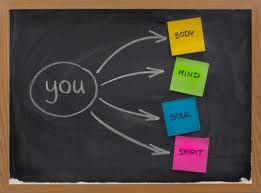 While on our recent getaway to the great state of Michigan (that's hard to say as an Ohio State fan), we visited the small town of Saugatuck. It's a pretty cool little place which has a certain stepping-back-in-time feel to it.
After a day of hiking some dunes and hanging out on the beach along Lake Michigan, we popped into the main part of town for some drinks and dinner.
We explored the town for a bit on foot and decided to stop for some drinks at an outdoor bar that was part of a marina. There was a band and lots of people who appeared to be having a pretty good time. It was just the kind of place we were looking for.
After grabbing some beers and finding a spot to stand in the bar area, we started observe some of the people that were hanging out there. We like to people watch when we're out at new places and this was certainly no exception.
Our past experience with the boating community is that they love to party, and this group certainly didn't change our perceptions. The only difference from our previous experiences was that this group appeared to be somewhat older. After looking at the massive yachts in the marina, I made the assumption that many of these people must be wealthy midlife crises-aged lawyers, doctors, business people and other professionals. They were people who have succeeded in life and have enough money to live the cruising lifestyle.
Upon further observation it also appeared that there were more Botox injected eyes, plastic boobs and members of the Hair Club for Men then we have ever seen assembled in one place. Now, there is nothing wrong with trying to look and feel younger, but this group had a different look about them that is hard to describe. They almost looked desperate. It kind of felt like a drunken, middle-aged, wife-swapping orgy was about to break out at any minute.
So what does all this have to do with anything? Well, it got me thinking that – and I don't think I'm going too far out on a limb here – that virtually all of these people were nothing but fake and totally unauthentic.
That led me to further ponder the fact that when in relationships and certainly when having an affair, we often aren't being our true, authentic selves.
What does it mean for someone to be truly authentic?
Merriam-Webster defines authentic as a quality of being genuine and worthy of belief.
Basically then, being authentic and living an authentic life means being true to yourself and living in harmony with your personality and your values.
Now as an ex-cheater I can tell you that I don't think there is a whole lot of authenticity going around when having an affair. Probably close to zero. I know there wasn't in my situation. There were little white lies told to impress the OW. There were exaggerations made about the dire state of my relationship with Linda. I was not being true to myself nor in harmony with my values. I was putting on an act so that I could feel better about myself and give my ego a big boost. I was not my true self. Not even close.
For the sake of fairness, I suppose there could be an instance when both affair partners are being their true, authentic selves, but in my opinion that would be a rare thing.
And on the other side of the coin, it is quite common for the betrayed spouse to ponder whether or not they are being their true selves while going through the recovery and healing process. I know Linda struggled mightily with wondering who she was at one point during our recovery.
Even people in relationships that have not been affected by infidelity can have difficulties being their true authentic selves.
Authenticity requires a genuine sharing of one's inner self, irrespective of the consequences. Very often, our actions in a given moment are intended to avoid certain consequences. And so we change or tone down our communications or behavior to assure that those consequences won't be negative or painful.
We may say to ourselves, "What's the big deal? It's just a little white lie," or, "I don't want to hurt their feelings," or, "They won't really care about how I feel." It's actually much larger than that. The greater harm done may not be to the other but to our own self.
Psychotherapist and marriage counselor Mel Schwartz, L.C.S.W., says…
When we alter our thoughts and feelings for the purpose of a safer communication, we limit our own development. It's as if we suppress our authenticity in deference to a safe and non-challenging communication. This devolving from our more genuine self typically begins in childhood as we encounter any host of emotional challenges. If we experience abuse, disappointment, fear, or devaluation, we begin to alter our personality as we attempt to cope with these wounds. Although the coping mechanisms are adaptive at that time, over the course of a lifetime they become masks that distance us from a more actualized sense of self.
So how does one become authentic? For many of us, we may not even know what our true authentic self really is. So, we must discover this.
The following excerpt from Live Grow Enjoy gives us some ideas on how to accomplish this:
Discovering Your Authentic Self
Getting to Know Your Authentic Self
How, then, do you get to know your authentic self? The first step is to start observing yourself in your everyday life. Explore your reactions, thoughts and emotions throughout the day. Where do they come from? Are they genuine thoughts and emotions from your authentic self, or are they remnants from your upbringing or external influences from the society that you live in? By truly and honestly experiencing your thoughts and emotions without censuring or judging them, you will begin to get to know yourself better. Eventually, you will also learn the difference between your genuine self and the part of you that is the product of external influences.
Helpful Techniques
Here are a few techniques that can help you getting to know your authentic self better:
Keep a journal
Write about situations during the day that affected you strongly, both negatively or positively. Note your thoughts, emotions and actions in these situations. Then reflect on what determines your reactions to these situations. Is it a response from your genuine self, or is it habitual patterns you have developed during the years? Here is a "Get to know yourself – journal" you can use.
Take a moment to reflect
Now and then throughout the day, take a moment to reflect on what is going on inside of you. What are you thinking and how are you feeling? Do you feel relaxed and confident, or tense and insecure? How you feel in various situations is an important clue to whether you are acting in accordance with your authentic self or are unconsciously reacting to your surroundings. Especially notice what makes you feel closed off and frustrated and what makes you feel happy and alive. This will guide you to start revealing when you are authentic and when you are not.
Review your personal story
Spend time reviewing the story of your life and what might have affected you and brought you further from your authentic self. What was your upbringing like? What issues or pet peeves did your parents have that could have affected you? What were your school years like? Your friendships and romantic relationships? Try to view your life from an external standpoint and reflect on what affected you and how.
Get to know your strengths and weaknesses
Take inventory of yourself. What comes easy to you and what do you find difficult? When do you feel empowered and alive and what makes you uneasy and drains you of energy? What do the people in your life tell you about your talents and your short-comings? How do your family and friends view you? Personality tests can be a help to gain insight into your personal qualities and enlighten you about how you function in different situations.
Meditation and awareness exercises
Meditation is a valuable tool for exercising your ability to observe yourself and get in contact with your thoughts and emotions. The internal calm and presence you develop during meditation and mindfulness practice will help you find and keep in contact with your authentic self.
Being authentic – or as close to authentic as you can be – is important because being able to fully accept yourself and be fully present can lead to a relationship that is built in part on closeness, openness, and mutual respect.
I realize that I've only scratched the surface here, so if you would, please offer your comments below regarding your experiences and/or struggles with discovering your authentic self and add any other tips or advice you feel would be helpful.