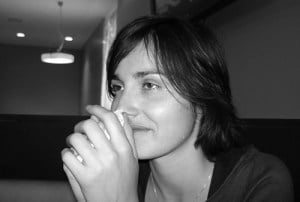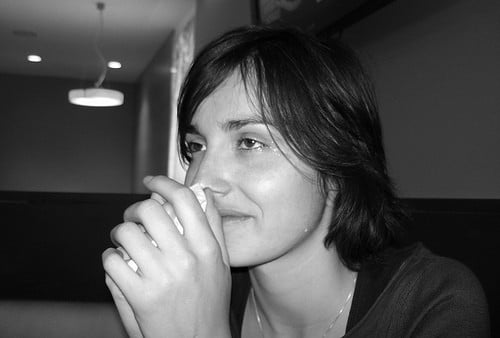 Last week for the Affair Recovery Group we did a session on obsessing about the other person.  I admit I am still struggling with this and am often frustrated that I can't stop.  I was not sure why this was still an issue until therapist Jeff Murrah provided some insight that really made me think.
He said that if after a period of time following the trauma, the obsessions are still interfering with your everyday life, then there may be some other issues that are coming into play.  He mentioned that possibly I may feel that I am not worthy of having a good relationship with Doug or that I don't feel I deserve to be happy. I really think he hit the mark on that.
When Doug told me that he didn't love me anymore, that I wasn't a very good wife and that he was in love with another woman, I completely abandoned myself.  I felt that I wasn't good enough to be his wife and became vulnerable to becoming someone I wasn't.  I changed to become the person I thought Doug wanted me to be.
The change in myself was followed by the encouragement that Doug was coming back to me.  He was telling me that he was beginning to have feelings for me again but that he was skeptical that my changes were real and that I would change back to the old person once he stopped his emotional affair.   All of these words reinforced my beliefs that I wasn't good enough or that the affair was my fault and that I needed to possess the qualities that Doug found attractive in Tanya.
Even though much time has passed and I now have realized that I am not to blame for Doug's emotional affair, I am still holding onto that insecurity that Doug won't love me anymore. I am holding onto Tanya (obsessing) because I am afraid if I let her go then I will become my old self again (I will forget all of her wonderful traits) and Doug won't want me.
This is so difficult to articulate, but I believe by constantly replaying what Doug found attractive about her guided me to be the person I thought he wanted me to be. However this belief has caused so much conflict within myself.
For one, her personality as portrayed by Doug was full of contradictions.  She was always positive, but constantly complained about her husband.  She was carefree but also controlling and jealous.  It really doesn't make sense.  Secondly, I can't be, nor do I desire to be like her.  So why am I trying so hard?  What am I afraid of?
Well I know what I am afraid of, and that is that I won't be good enough to be loved by Doug. The strange part is that I believe all of this conflict is going on more in my head than in my actions and with Doug.  I feel that my true self is winning this battle and that I am being the person I always was.  However, I am constantly evaluating, questioning and measuring if this is OK.  Are we OK?  Is Doug still in love with me?
What makes it even more strange is that Doug is indeed showing me his love, both in his words and in his actions.  This makes no sense!
Sometimes I wonder what the hell is wrong with me. I used to be so sane and secure.  I understand why I occasionally have these urges to run away.  I want to be alone just to find myself again and be comfortable with me without any pressure to be a good wife, save my marriage and be someone I am not.  I just need the guts to make the leap of faith, to trust myself and be comfortable with who I am.