How do you differentiate between someone with life-long narcissistic personality disorder and someone who has developed these traits due to an affair? What I call, affair-driven narcissism.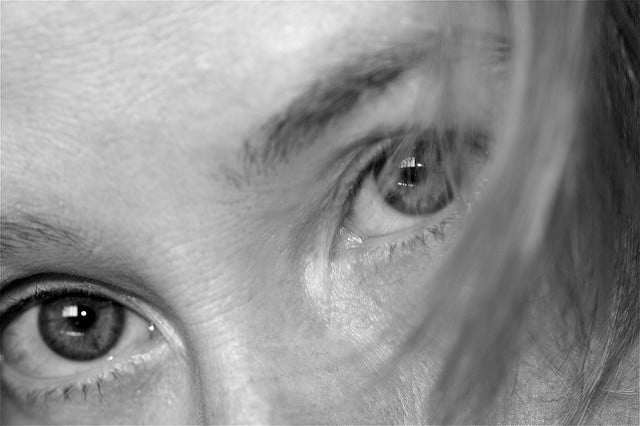 By Sarah P. 
When an individual is having an affair and/or in the middle of the affair fog, they often do and say the same things that life-long narcissists do and say. During this period of time, the betrayed spouse is left wondering if they married someone with narcissistic personality disorder.
The betrayed spouse will sometimes beat themselves up about the idea that they never saw their partner's narcissism. They might conclude that their spouse has narcissistic personality disorder and decide divorce is the best option.
Or, they might conclude their partner has narcissistic personality disorder and then read about all the ways they can stay in a relationship with a narcissist. When this occurs, it is often codependence talking and that too can be situational; a reaction to an unbearable situation.
For now, I wanted to talk about how to differentiate between someone with life-long narcissistic personality disorder and someone who has developed these traits due to an affair. I will call the short-term affair related narcissism "situational narcissism." On the other hand, I will refer to someone with narcissistic personality disorder as someone with "NPD."
It is important to know the difference between situational narcissism and NPD because it affects your healing process. It is far easier for a couple to heal from an affair when someone has situational narcissism do to the affair.
It is more difficult to for a couple to heal from an affair when a wayward spouse has NPD because the person with NPD will take the stance that he or she is the victim. (Crazy, right? And there is no logic when it comes to crazy.)
First, I will talk about the ins and outs of NPD so that we can understand what it is and what it isn't. Then, I will talk about situational narcissism and what it is and what it isn't. Finally, I will talk about how your recovery from an affair is affected and what you can do about it. 
What is Narcissistic Personality Disorder?

The word narcissism has been highly overused in popular culture and often applied incorrectly to situations.  The term narcissism has become interchangeable with selfishness, vanity, and charm. It is also a catchall term used when someone dislikes another person. None of these things are clinical narcissism and NPD is complex disorder.
Here is what the DSM-V says about Narcissistic Personality Disorder:
"The essential features of a personality disorder are impairments in personality (self and interpersonal) functioning and the presence of pathological personality traits. To diagnose narcissistic personality disorder, the following criteria must be met:
Antagonism, characterized by: Grandiosity: Feelings of entitlement, either overt or covert; self-centeredness; firmly holding to the belief that one is better than others; condescending toward others.
Attention seeking: Excessive attempts to attract and be the focus of the attention of others; admiration seeking.
AND
Impairments in interpersonal functioning (a or b):  Empathy: Impaired ability to recognize or identify with the feelings and needs of others; excessively attuned to reactions of others, but only if perceived as relevant to self; over- or underestimate of own effect on others.  Intimacy: Relationships largely superficial and exist to serve self-esteem regulation; mutuality constrained by little genuine interest in others experiences and predominance of a need for personal gain.
Pathological personality traits in the following domain:  Antagonism, characterized by: Grandiosity: Feelings of entitlement, either overt or covert;
The impairments in personality functioning and the individual's personality trait expression are relatively stable across time and consistent across situations.
The impairments in personality functioning and the individual's personality trait expression are not better understood as normative for the individual's developmental stage or socio-cultural environment.
The impairments in personality functioning and the individual's personality trait expression are not solely due to the direct physiological effects of a substance (e.g., a drug of abuse, medication) or a general medical condition (e.g., severe head trauma.)"
All of those criteria must be met for a person to have a diagnosis of NPD. Also, please note that Narcissistic Personality Disorder can only be diagnosed by a licensed therapist. However, since most people with NPD refuse to ever seek therapy, a therapist usually must often rely on the accounts from the client they are seeing of the person with (alleged) NPD.
I would also like to note that there is another, more simple model by the American Psychiatric Association. They characterize people with NPD as having fair or superior impairment in personality functioning, apparent by character-based troubles in at least two of the following four areas:
Individuality
Self-direction
Empathy
Closeness
I believe this simplified criteria would qualify a lot more people to receive a diagnosis of NPD.
However, in my opinion, empathy or lack of it is the most important differentiator between people with NPD and people who are merely selfish. Let us look closer at this differentiator and how it relates to narcissism. Since empathy is my personal litmus test for NPD, we need to define it and weigh it against mere sympathy.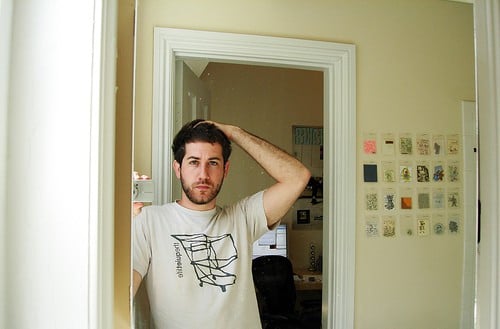 Empathy vs Sympathy
I have noticed that many narcissists can fake sympathy for others and sometimes they can feel genuine sympathy if it relates to something they deeply care about and/or see as an extension of themselves. A narcissist can feel sympathy/compassion for their own sick child or pet IF they identify that child or pet as an extension of themselves. They can feel this way because they do not see a boundary between them and their child/pet so it's very much just like feeling sorry for themselves.
Here is the difference between sympathy and empathy: sympathy is feeling compassion, sorrow, or pity for the hardships that another person encounters, while empathy is the ability to put yourself in the shoes of another.
Chief Seattle said not to judge a man until you walk a mile in his moccasins. That's empathy. Empathy is often accompanied by bodily feelings when facing the distress of another. For example, if a friend tells another friend he has just been cheated on, someone with empathy is likely to start showing physical signs such as sweating or shaking when hearing their friend recount his pain.
An empathetic person immediately puts themselves in their friend's shoes automatically and can have similar physical reactions to the grieving friend.  For example, when I hear of a friend's setback, I physically feel low and share my friend's sorrow at that moment. On the other hand, when my friend has a success, I am able to share joyous feelings with my friend and feel elated. That is basic empathy—it really is the ability to emotionally exist in someone else's shoes for a period of time.
On the other hand, narcissists can often show sympathy (sometimes genuine, sometimes false) because many have learned that they need to behave in socially acceptable ways. But, deep down, many people with NPD could care less if whatever is happening is not about them and does not affect them.
Sometimes, narcissists can have a pet cause such as donating money to feed hungry children. They might be able to feel sympathy for starving children in abstract ways. (Nice people donate money to feed children too.) But, a person with NPD donates so that they can post photos of the child they are helping and constantly talk about how good they are. It feeds into their grandiosity and allows themselves to think of themselves as better than others.
Narcissists give very little thought to anyone but themselves (unless it benefits them). They are the focus and the star in their own internal world. Many narcissists perceive themselves as if they are living in a reality show where their every breath and every move is amazing and should be admired by others.
On the other hand, if they feel attention is being taken from them, they receive a narcissistic injury and the outcome is a fit of narcissistic rage.
Let me give a real-life example of what someone with NPD did during her son's graduation from college. When it was time for her son to receive his diploma, she literally jumped onto the stage (in front of 5,000 people) and ripped her son's diploma from the professor's hands. Then she held it up and cheered. Her poor son was so embarrassed that he wanted to climb under the podium. But, he knew there was no sense in confronting his mom because it would lead to an injury and subsequent narcissistic rage. The son had learned from experience that his mom's narcissistic rage often turned violent, so it just was not worth it to confront her. In the mother's mind, the diploma was hers because she believed her son got his intelligence from her and that his success was solely because of and due to her. Thus, she reasoned it was her diploma.
So, that is one way narcissism plays out in real life. Narcissists cannot stand going to an event that celebrates anyone other than themselves. They will find ways to hijack graduations, birthday parties, baby showers, weddings, and any other event that is not solely about them.
Another way to spot a narcissist is to see how they react when things go wrong. Someone simply saying 'no' to a narcissist can inspire a narcissistic rage.
Another feature of people with NPD is their chronic need to gaslight others. They gaslight others in order to do the mental acrobatics required to keep their skewed world view. Or they gaslight in order to control their victims. Finally, they might gaslight to punish someone for causing a narcissistic injury.
What is gaslighting? 
Gaslighting is a tactic used to keep a gaslighter's target off-balance, insecure, in the dark, and controlled.
Gaslighters are known for the following behaviors:
They deny they ever said or did something, even though you present them with concrete proof. If they cannot explain their way out of a situation, they blame you for their actions and tear your self-esteem to shreds so that you feel as if you caused their behavior.
They use what is near and dear to you as ammunition against you
Their actions often do not match their words
Sometimes they throw in positive comments or actions to confuse you about their character—to keep you off balanced
They project their behaviors and motives onto you or others
They try to align people against you
They tell you and others that you are crazy; they manufacture situations that make you appear crazy to others. 
They tell you everyone else is a liar except for them OR they tell others you are a liar and not to be trusted.
They do things to make you feel crazy. They might do something such as hiding your keys and when you look for them, they will tell you that you are forgetful and unreliable. Then they tell others you might be losing your mind.
Most of all, you can identify a gaslighter by how you feel around them. They make you feel misunderstood and crazy. They project their shortcomings onto you. They watch gleefully as you feel like you are losing your mind.
Those are only some examples of the millions of behaviors that gaslighters can use against you. And if someone is a life-long gaslighter, you can pretty much be assured they have a personality disorder. Gaslighting is a narcissist's specialty.
I like this song, Praying, by Kesha because it describes in visceral detail how you are made to feel by someone who gaslights and manipulates you for extended periods of time. You feel completely broken. But, she also describes how you feel when you finally get way from an emotionally abusive person:
More Examples of Narcissism
While I do not normally listen to Kesha's music, it's hard to miss the many news stories about her three year legal battle with music producer Dr. Luke (who is actually not a doctor in any sense of the word, thank God.) I read that this song was inspired by the (alleged) 10 years of emotional, physical, and sexual abuse wrought on her by Dr. Luke and her plight to gain freedom from his cruel grip.
Of course, Dr. Luke is suing her for defamation since she went public with how she was abused by him. Dr. Luke perceives himself as a victim in this situation, which is how narcissists perceive their lives. They feel they are above the rules – that the rules do not apply to them—and they honestly believe they should not be accountable for their actions because they are so superior to others.
When someone attempts to hold them accountable for bad behavior, it throws them into a narcissistic rage and they believe they are being victimized. A narcissist perceives other people as objects who are at their disposal. So, it does not compute when one of their 'objects' calls them out on their behavior.
Another example of a real-life narcissist (and a narcissistic family system) is the case of Brock Turner. He brutally raped an unconscious woman, yet even after his trial, he and his parents just don't get it. They do not understand where the problem is and his parents are actively trying to keep their son out of jail. There is no remorse, no glimmer of insight into the horror of what he did, no regret, and certainly no empathy for his victim.
A caveat: There are kind people in this world who can slip and make huge mistakes. But, kind people have the ability to genuinely 'see the light' and desire and strive for change. Also, while kind people can have mood swings while under stress, they are not two completely different personalities/people based on what they can get out of a situation. True narcissists view the world and every situation in terms of what they can get from a situation or a person.
Narcissists know what they are doing and have the control to decide how they will act in any given situation if it is to their advantage. They have also learned the language of 'common decency,' but only use it to get out of a huge pile of mess that they created. They have acted this way their whole lives and it is not just a phase.
Another caveat: To some degree, there is a dark side to human nature as well as general immaturity in everyone. Non-narcissists have their flaws and sometimes do hurtful things. But, non-narcissists are able to have insight into their behavior and offer a genuine apology and change, while narcissists will never have insight to even apologize. Narcissists are the eternal victim and they often define themselves through victimhood.
Interestingly, some of the kindest people end up dating or being married to narcissists because kind people give others around them a lot of grace and general tolerance. They might interpret false bravado as confidence and they might interpret the ultra-sensitivity found in narcissists as the narcissist being in touch with himself. They might perceive the nice car the narcissist drives and the nice clothes that he wears as a symbol that he works hard and takes his job seriously. Sometimes they might often be dazzled by the narcissist's outwardly successful image and admire them for (seemingly) having it together. Sometimes a non-narcissist feels like the luckiest person in the world during the early days of courtship with a narcissist.
Then they get married and the façade starts to fall away. Elinor Greenberg, PhD, says this:
"If you have done some reading about Narcissism, you will have discovered that Narcissists are:
Preoccupied with self-esteem issues
Self-centered
Lack emotional empathy
Ultra-sensitive to perceived slights
Easily angered
Devaluing  
Very status conscious
All of this makes it difficult for people with Narcissistic Personality Disorder to sustain stable, intimate, and loving relationships." (1)
When the façade falls away and real intimacy is required, a non-narcissist will find herself in a turbulent relationship and wonder where that person they dated went. The spouse in front of them may not resemble the person they dated at all. The non-narcissistic spouse will find herself on a roller coaster of emotions and often blame herself for the easily angered, gaslighting, and devaluing partner they have married.
Another caveat: Even though the majority of narcissists are men, narcissistic women do exist. The first example that comes to mind is the Kardashian sisters and other women with reality shows that are based solely on their perceived beauty rather than an actual skill or talent. The K sisters have built an empire based solely on physical appearance and have a reality show, which when it comes down to it, centers around Kim's ever-growing rear end. Folks, that is what a female narcissist looks like.
So what is the bottom line that separates narcissists from the general population?
Here are the big four traits that I identify as a quick rule of thumb:
Inability to have empathy
Inability to have accountability
Inability to have insight
Grandiosity and doing whatever it takes to be the center of attention even at events like other people's weddings and funerals.
But, most importantly, all of these traits need to be consistent across many years. Someone cannot be considered to be a narcissist if they are going through a tough phase such as midlife crisis and/or drug addiction and develop these habits, where there were no such habits before.
Covert Narcissism
In recent years, many have developed the idea that there are overt narcissists (the ones I described in the previous section) and covert narcissists. I wanted to talk a little about these folks. Even though they are not officially listed in the DSM, this does not make them any less of a problem for the people who are around them. 
Here is one author's thought on covert narcissism:
Clear as mud?
My definition of covert narcissism is a narcissist who appears to be quiet, sometimes unassuming, or even shy. It is only until someone gets to know what is below the surface that the narcissism appears. Since covert narcissists are generally quiet, it can take a while to get to know them. Also, when people see a shy person, they often (incorrectly) assume that the shy person is meek. Shyness is a covert narcissist's greatest smoke screen. Sometimes it will take the partner of a covert narcissist years to figure out they are married to a narcissist.
I will provide an example of a married couple where the wife is a covert narcissist. The husband in the couple had a mother who was an extremely overt and grandiose narcissist. So, in a way, he was 'trained' to perceive this as normal while at the same time not outwardly wanting to be married to someone like his mom.
He met his wife-to-be in graduate school. Anytime she came to stay with his family, she was so quiet she hardly said anything. Everyone assumed she was extremely shy and tip-toed around her and did nice things to bring her out of her shell. No matter how nice they were, she remained shy and closed off.
After the wedding (and after she could let her guard down) she felt comfortable enough to drop the shy act. Immediately, she established that it was her way or the highway. If the couple went out to dinner, it was a common occurrence for her to yell at the wait staff. If she could not find hat she wanted in the store, she would throw a loud temper tantrum.
She went from shy and unassuming to hell on wheels. Her meltdowns were epic when she did not get what she wanted. When she had meltdowns, no one could reason with her. Her husband soon learned just to give in rather than face the wrath of her tantrums.
Though the person I am describing shall remain nameless, her behavior very much reminds me of a viral video from several years ago. A wife flips out because her husband will not take her to the lake.
https://youtu.be/bIyW_-6IILk
This woman's temper tantrum reminds me very much of the epic temper tantrums of the wife who met her husband in graduate school (whom I described in the above paragraphs.) Being married to such a person is tough.
Reasoning with a Narcissist
Today I was emailing someone about narcissism and I had a new insight. In the past, I have always tried to get the narcissists in my life to see the truth using objective and factual evidence.
For example, you could videotape a narcissist verbally attacking you, show them the video, and then ask them to stop future verbal attacks. But, if you were to show a narcissist objective data that doesn't fit into their narcissistic world view, it will cause a narcissistic rage and they will rewrite the entire scenario as one where you are victimizing them. First, they will say you are victimizing them because you videotaped them. Then they will tell you that they yelled at you or assaulted you because they were defending themselves from you. No matter that the data shows something different, they will not be able to comprehend that they are victimizing you.
It's kind of like trying to reason with someone on a hallucinogenic drug. They see purple elephants where there are none and nothing you say could convince them otherwise. The effects of the drug must wear off before they understand there are no purple elephants in the room.  But, here is the problem with narcissism: it is a life-long delusion-inducing drug that never wears off.  Narcissists have constructed a false reality so different than objective reality that they will never be able to perceive objective reality.
One time, I made the mistake of confronting a narcissist with objective information and when the narcissist had nowhere else to go in terms of manipulating me, her literal answer to me was that "there is no such thing as truth. I manufacture truth and what I manufacture is real." And so, that was her answer when confronted with indisputable, objective evidence: she makes up Truth itself and Truth must jibe with her distorted and false reality. And I was supposed to push aside objective reality and believe her lie. And if I did not do so, I was injuring her and "victimizing" her.
As they say, "there is no reasoning with crazy" and it is so easy to forget that personality disorders are a very real mental illness. Narcissists can sometimes masquerade as normal people and that is one of the reasons it is confusing to those who meet them. As long as the people they meet have their same worldview and meet their needs for "feed," they can often appear to be normal.
Affair-Driven Narcissism Versus Narcissistic Personality Disorder (NPD)
Now it is time to discuss the situational narcissism of an affair versus someone with NPD who has an affair.
Both non-narcissists and people who qualify for a diagnosis of Narcissistic Personality Disorder have affairs. I would guess that people with NPD have a higher incidence of infidelity than the rest of us.
But, here is the thing. A non-narcissist, while they are having an affair, will develop the very same behaviors/thoughts as someone with NPD. Betrayed spouses are left wondering if they have been married to a narcissist all along and simply did not see it. Sometimes this is the case, but other times it is not the case at all.
The biggest problem is that many non-narcissists truly become real narcissists when they are having an affair and they are in the middle of the affair fog. In the end, during the affair fog, all betrayed spouses are dealing with narcissists.
It might be tempting to throw your hands up and wonder why it matters who a narcissist was prior to the affair. It all has to do with hope of recovery. If a wayward spouse did not show any narcissistic traits before the affair, then there is going to be a chance that the wayward spouse will come to a point where he or she has insight and is willing to take accountability. Taking accountability is essential to healing.
On the other hand, a person with actual NPD will never take accountability. No matter how much evidence you give them that they are in the wrong, they will blame you for their affair. You could try to reason with such a person for the next thousand years and it just will not get through to them. If they feel anything, they will feel that you are victimizing them (by calling to their attention that they did) and they will feel you are cruel for continuing to victimize them. In their eyes, you caused and created the affair and so why should they be held accountable for something you did to them? This is the twisted world of a person with NPD.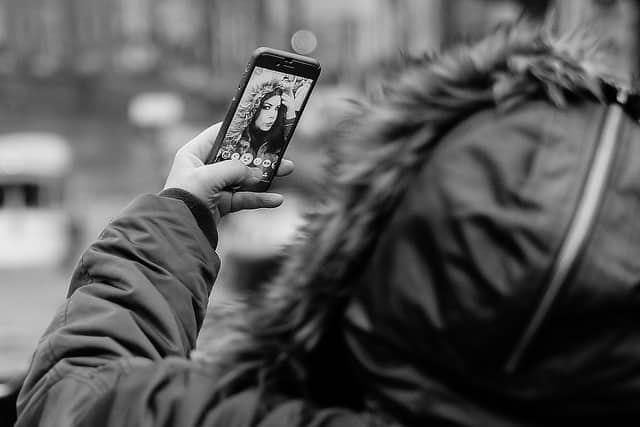 Some Narcissists (and Sociopaths) Are Natural Con Artists
I wanted to talk about how narcissist and sociopaths are the ultimate con artists. In fact, many sociopaths also qualify for a diagnosis of NPD and many people with NPD have secondary sociopathic features.
The scary thing about con artists is that they fly under the radar. Sociopaths and narcissists always use charm as a con in order to get people to drop their guard. Because most people confuse charm with kindness, they trust a charming person without thinking twice.
I do not like to put my friend's personal lives out there often, but my friend, who lives in another state, gave me permission to tell her story in a general way. I believe she is having a run-in with a con artist. (I will try to speak generally since con artists do not like to be called out.)
My friend lives in another state and is married to an oral surgeon. For the past couple of years, my friend has been very guarded about a receptionist at the large dental office where her husband is a partner.
The first time my friend met the office receptionist, my friend was taking one of her daughters to another dentist in the same office. My friend was given the brush off even though the receptionist knew very well that this was the wife of one of the surgeons. After she gave my friend the brush off, the receptionist smiled at my friend like a Cheshire cat who had swallowed a canary. Even though many would claim my friend should not have been bothered, my friend's alarm bells went off big time.
Later, my friend figured out that this receptionist was the female 'friend' her husband had referenced several times. Once she learned that, she let her husband know that she felt uneasy with the receptionist and asked him to keep his distance.  He reassured my friend that the receptionist was "happily married" and had children.
The receptionist liked to bring my friend's husband food treats at work and when he spoke about the receptionist, my friend felt as if he was talking about a saint. He would tell stories about her alleged hardships and her heart of gold. He would say things like, "Oh poor *Lisa, she is raising the child of her husband's sister…she's such a great/unselfish person for doing that! She's always helping people."
At one point, my friend was ready to confront her husband about it. But, the day she was going to confront him, her husband told her the receptionist had been fired immediately for verbally and physically assaulting a female dental assistant. My friend's husband took the side of "the Cheshire Cat" (aka *Lisa) and said the receptionist was wrongly fired and misunderstood. (What's there to misunderstand about assault?) So, my friend's husband wrote a letter of recommendation for the receptionist and wanted to help the receptionist find a job.
Since the "Cheshire Cat" was out of the workplace, my friend thought all was well.
Well, a year transpired and The Cheshire Cat turned up again at my friend's husband's dental clinic to tell all the employees she had successfully sued the owner of the clinic for wrongful termination. (Who does that?) Then, after the Cheshire Cat left, one of the dental assistants who was still friends with "the cat" said the Cheshire Cat had breast cancer.
My friend's husband was shocked because he was afraid the Cheshire Cat would die. He started talking about how much he and "the cat" had in common and how great people like the Cheshire Cat do not deserve to get sick.
My friend told her husband that the receptionist sounded like she meant more to him than just a friend. My friend got the usual excuse that "the cat" was a nice lady, a great mom, and didn't deserve to be sick.
I am a very intuitive person and I can "read" people. In fact, I have never been wrong. My read on the Cheshire Cat was that she was a sociopath. But, this was also the first time I had been wrong, I greatly underestimated to what degree the Cheshire Cat was a sociopath. I figured this was the garden-variety sociopath who lived her life using others and then slipping out quietly when things fall apart. Boy was I wrong.
I advised my friend to hire a detective to see what she was dealing with. My friend's jaw was on the floor when she got the criminal history of the Cheshire Cat. It turned out that the Cheshire Cat had a very extensive criminal record. Several 4th degree assault and battery charges, over thirteen DUI's, several grand auto theft charges, several charges of possession of illegal drugs, and breaking and entering into homes. There were also bankruptcies and about five different name changes. My friend found someone had also set up a GoFundMe page for the Cheshire Cat, to which thousands of dollars were donated.
That just goes to show what a great big smile and bringing food treats will get you: one very fooled husband who befriends such a person and writes off his wife's discomfort as jealousy.
Honestly, I am at a loss on what to say about this situation. If this Cheshire Cat has any designs on my friend's husband, it is going to be a scary ride. My friend cannot find concrete signs of an affair. Or even if there was an affair, it does not sound like it is happening now since the Cheshire Cat does not work with him and lives over an hour away.
I am frightened for my friend because her husband is playing with fire. Like every other sociopath, the Cheshire Cat does not believe the rules apply to her and she keeps breaking them. This is not a mild-mannered sociopath who floats through life merely using people (which is not a crime according to the legal system). This is an actively violent and criminal sociopath– this is a bonafide con artist.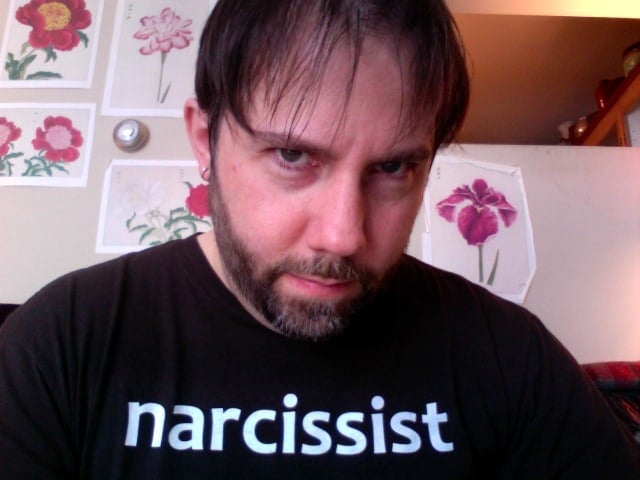 A Real-life Lesson
This is a real-life lesson in how superficial charm can fool almost anyone. No one does superficial charm better than a sociopath. The story above demonstrates what a real-life sociopath looks like, and yet if you were to see the Cheshire Cat out and about at the grocery store, she looks like any other person. She doesn't have an evil mustache that she twists all day long while conning people. She doesn't look like a criminal (whatever that means.)
So, if your husband or wife has a friend who is so very charming, be on guard. Charm truly is the sociopath's favorite tool. Remember how charming Ted Bundy was?
As I said in prior blog posts, people who act "nice" or "charming" are not necessarily kind people. People confuse false flattery and gifts with a kind and generous heart. Sure, sometimes people with kind and generous hearts take pleasure in giving to others and they give often. But, someone with a kind and generous heart who gives gifts will never hurt you or abuse you and they won't want anything in return either.
But, people also need to be evaluated by how they live their lives and if they live their lives with integrity. Do not forget that an abuser and narcissist's favorite tactics are to "love bomb" their target to get the target to drop their guard.
Here's how bad people give themselves away: abusers, narcissists, and sociopaths live in a cycle of harming their victims and then love-bombing them with attention and presents. Always look at how someone treats you and others in terms of the bigger picture.
Litmus test: Truly kind people treat everyone equally and see the inherent value in everyone, whether they are talking to a bus boy at a restaurant or the CEO of a corporation. Truly kind people see the humanity in everyone regardless of their status. And besides, in today's world with volatile job and stock markets, people can gain and lose status quickly. Status is a meaningless way to measure the worth of someone and kind people treat everyone equally.
Contrast that against narcissists and sociopaths. Everything is about image, everything is about their gain and objectifying people, and their lives are lived stepping on everyone and morality is never a consideration. Finally, they have no real insight or empathy, even if they destroy someone's life. They just happily move onto their next target and the cycle starts all over again.
Why No One Can Have a Mutually Satisfying Relationship with a Narcissist
People with the best intentions, kindness, (and a high tolerance for others) can easily get led into a long-term relationship with a narcissist. The narcissist looks for the kindest person in the room because they know that person will give them the benefit of the doubt. When a kind person finds out the truth about their narcissistic spouse, many want to find ways to work it out. I have seen many articles by some claiming they can teach your average person to have a good relationship with a narcissist.
Well, I guess that depends on how you define the word "good." If someone is okay with giving up all their own opinions, spending their days finding new ways to stroke a narcissist's ego, worshipping the narcissist, catering to the narcissist, and finding clever ways to prevent themselves from saying things that will induce a fit of narcissistic rage in their narcissistic spouse, then I suppose they can have a good relationship with a narcissist.
But, here is the thing—even if you can do all of this, there is going to be one big, problem you cannot solve.
There was a song that we used to sing in elementary school, "There's A Hole in the Bucket, Dear Liza." In the song, Liza gives instructions to Henry on how to fix a leaky bucket. But, when it comes down to it, the final thing Henry needs to fix the hole in the bucket is water. So, he cannot possibly fix the leaky bucket and so the problem becomes circular and unsolvable.
Well, narcissists are a leaky bucket with a hole that cannot be fixed. The narcissistic feed that you provide a narcissist will be like water that forever just flows through the hole in the bucket. You could spend your time and energy providing emotion and flattery (water) to the narcissist, but it will only drain you dry and the narcissist will not be filled anyways. Then, you are left with two dry and empty people.
When and if you decide to leave, you will feel so very used. Sometimes they leave you first because they found someone who can provide larger "volumes of water" that perhaps trickle more slowly through their bucket. When this happens, you will feel emotionally obliterated and cast aside as if you were garbage.
What happens if you are in your 70's and have just discovered you are married to a narcissist? Is it necessary to leave? Well, real life is complicated and you may be in a situation where you would be financially devastated if you left.
The thing you can do in such a situation is to engage in self-care. Instead of tiring yourself by giving your precious emotional energy to the narcissist, care for yourself instead. Let the narcissist find other sources of feed because it is simply not in your best interested to feed a bottomless pit.
On the other hand, it may be that you feed the bottomless pit because you genuinely love that person. The feeling of being in love is not one based on logic. But, think about this—do you love yourself so little that you are willing to drain yourself dry while tending to someone that can never be filled?
Now, to be fair, all of us have an empty space in ourselves and that can only be filled by love. We are social creatures and require others emotionally, spiritually, and physically. But, if we are normal and when we find that person to love, that person's love fills our empty bucket full.
We are all empty buckets to some degree, but well-adjusted people do not have holes in their buckets. Normal people can actually be filled by care and attention while a narcissist can never be filled.
In Summary
Narcissism goes beyond mere selfishness. It is a pathological condition that affects the life of the narcissist and everyone around them. I sincerely hope that this rather lengthy post explained the nature of narcissism and the difference between overt narcissism, covert narcissism, and situational narcissism.
If you are married to an overt or covert narcissist, not all is lost as long as you can keep your sense of self and take care of you. In these situations, you must be the number one priority in your life (along with children/grandchildren you might have.)
Most of all, do not feel a failure, do not feel stupid, and do not chastise yourself for marrying a narcissist. Narcissists target the very best of people and they know exactly how to do it. In some way, it is a compliment if a narcissist has targeted you. Still, they can also do a lot of harm, so it is essential to see who they are and walk away when they gaslight or engage in other forms of harmful behavior.
Please let me know if you have any personal stories about your experience with narcissism, affair-driven narcissism or your thoughts on this article. And don't forget to pass it along to friends and family members who need this message.
Sources:
Elinor Greenberg, PhD. How the Three Types of Narcissists Act on a First Date. From https://www.psychologytoday.com/blog/understanding-narcissism/201712/how-the-3-types-narcissists-act-first-date
Craig Malkin, PhD. What's the Single, Greatest Danger of Covert Narcissism? From https://www.psychologytoday.com/blog/romance-redux/201712/what-s-the-single-greatest-danger-covert-narcissism
Photos: