Recovering after an affair is the hardest thing I've ever had to do. I know there is no right or wrong way, so I am just trying to do what I can to live for the present and imagine a brighter future.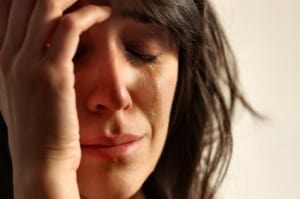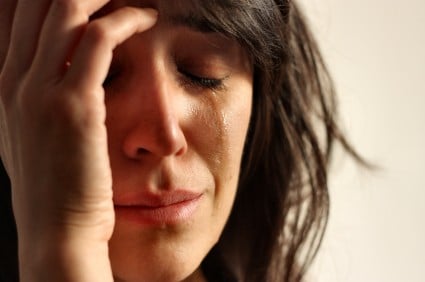 By Linda
Jealousy. It is amazing how that word gave me an extra bounce in my step yesterday and today makes me sink into a deep hole of depression. That's what happens when you are recovering from an affair.
Yesterday I was excited to know that Tanya was not perfect.  Today I am upset because I learned that their relationship was not perfect. 
That is, after Doug's emotional affair he seemed like a different person to me because of the type of person he chose to have the affair with. She was different in personality and interests than what I believed Doug was attracted to.
So naturally I questioned him if these were traits that he found exciting and attractive. He answered the question fine, and said "no not really," and then went on to explain that she was a very jealous person and had a hard time on the weekends. She didn't like being away from him or for him to spend time with his family.
The answer was very hard for me to hear, because in my mind it revealed the seriousness of their relationship. As unhealthy and wrong that their relationship was, his answer confirmed everything I was trying to deny. Their relationship contained hurt, jealousy, insecurity and closeness.  It had everything our relationship was missing at the time, but all of the components that represent a real relationship. For me that is one of the most difficult things to accept and forget.
I have a difficult time accepting the fact that the man I married was capable of allowing himself to get involved with someone so deeply. I suppose I was being naïve, but I really thought he believed in our commitment as much as I did– in good times and bad.
I know I will never truly understand how hurt and angry he was with me and our relationship to justify breaking that commitment,  and finding someone else who he thought could fill the void. I just have a hard time forgetting and moving on.
I wonder if this is normal.  Is there something wrong with me? Do I need counseling or drugs? Maybe I didn't go through the healing steps in the correct order.
Doug gets frustrated and thinks I don't want to move on.  He doesn't know how much pain I am in and if he did he would understand that there is nothing else in the world I want more than to forget. Doug doesn't know that the memories pop in my head constantly throughout the day and that some days I feel I am being punched in the stomach because of the hurt.
Just because I don't talk about it everyday, the pain is still there filling my head until I have to let it out. I know it's hard for Doug to see me going through this.  Hurting me is the last thing on earth he wanted to do. I know that he wants to forget this whole mess and move on, and  he is doing everything he can to make things right. For me though, I worry if it ever be right.
What is right?
I know now that we're building the relationship we have always wanted. I know that there is no one else that I want to share my life with. So what is wrong with me? Is the hurt too much to make this right? I wonder did I believe in him too much?  Did I put him and our relationship on this pedestal only now to have a hard time realizing  that neither was perfect? I know that it wasn't perfect, but was it really that bad for Doug to live a totally different life with another women? I don't know.
I suppose the answers will come with time and the pain will lesson with each passing day. I know that it is unrealistic to believe that it will ever go away completely or that I will every truly understand and accept it all. I just hate when the reality hits me like it did today. I hate that I can feel on top of the world one day and want to crawl under the covers the next. I guess that is what recovering from an affair is all about.
I have been very fortunate in my life that I never have had to face a major loss, disappointment or betrayal. I am very new to this and in some ways going through it blindly.
Recovering from an affair is the hardest thing I've ever had to do.  I know there is no right or wrong way, so I am just trying to do what I can to live for the present and imagine a brighter future.