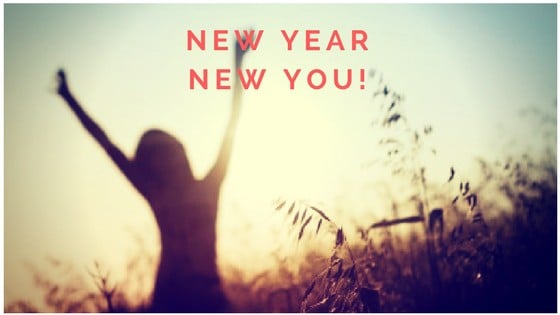 By Sarah P.
Originally, I had planned to write a post about New Year's resolutions for marriage, but Linda and Doug covered that perfectly. I wanted to cover the change in the new year from a different perspective and the idea of an inventory seemed perfect. This concept is especially helpful regarding the concept of worth in our relationships.
I wanted to write something that was both useful and actionable. We need to take an inventory of what we already have in our marriages.
We need to figure out what works in our marriages and find opportunities to do more of it. But, we also need to know our worth and set boundaries based on self-respect with others.
All of it starts with truly listening and understanding.
Listen to Understand
Bringing out the good involves listening to understand. Instead of thinking of how you will respond when your spouse is talking, focus all of your attention on him or her and try to understand what he or she is really trying to say. Give the benefit of the doubt, when merited. Most importantly, sometimes it is extremely important to take someone's words as truth.
I cannot tell you how many times one person in a couple will say one thing, but the other spouse will literally hear another. This causes a communication breakdown and does not allow the best aspect of one's spouse or partner to emerge. For example, let us consider the topic of breakfast:
Husband: Honey, since it is Saturday morning, I thought we could go out for pancakes. That little place on Main Street makes the best breakfasts.
Wife: If you do not like my cooking, why don't you just say so. (Wife walks off.)
Notice that the husband said absolutely nothing about whether or not he liked his wife's cooking.
Let us get inside the man's head. In this backstory, the man does not want to make his wife cook breakfast and he thinks the restaurant on Main Street makes the best breakfasts of all restaurants in town. (He also does not compare his wife's cooking to restaurants.) He does not communicate this as clearly as he could since it did not occur to him that his wife would take his words as an insult.
Let us get inside the wife's head. Recently, the wife has been feeling very insecure, especially since her husband broke off an affair three months before the breakfast discussion. She has been searching herself for reasons why she might have caused her husband to stray. (As we know, the wife did not cause her husband to stray—that was his choice—but, she does not know that right now. Additionally, there are still many toxic messages out there making betrayed spouses culpable for an affair and I will discuss that later.)
Thus, she believes her husband is criticizing her cooking and that perhaps her cooking may have even been one of the reasons he strayed. Note: when people are going through the beginning stages of affair recovery, they are shell-shocked and flooded with stress hormones. Unfortunately, through no fault of their own, they have a reduced ability to think neutrally.
Therefore, it is important to really listen to what your spouse is saying and then for someone to clarify. Let us try this again:
Husband: Honey, since it is Saturday morning, I thought we could go out for pancakes. That little place on Main Street makes the best breakfasts.
Wife: If you do not like my cooking, why don't you just say so!
Husband: Oh sweetheart, I love your cooking and just wanted to give you a small break so that we could relax and spend some time together.
Of course, in real life some husbands are not emotionally intelligent enough to say such a thing. Some husbands would also walk off and stonewall their wives for the afternoon, punishing them rather than trying to understand their wife's perspective.
If a husband were to stonewall, an entire day could be ruined. The fallout of the incident would cause more distance between the couple. Most often, it is up to a wife to ask a clarifying question. Here is the scenario again:
Husband: Honey, since it is Saturday morning, I thought we could go out for pancakes. That little place on Main Street makes the best breakfasts.
Wife: I have been feeling insecure lately and some part of me feels hurt—I feel like you do not like my cooking. I feel like you see me as a failure. Is this true?
Husband: I did not mean that at all. I love your cooking and wanted to give you the morning off so we could have a relaxing breakfast together without distractions.
Here, the wife asks the clarifying question and the husband has the opportunity to more clearly state what is on his mind. Of course, he does not say "I am sorry" or address her insecurity. But, he does clarify and that is a start. Sometimes we must accept a move in the right direction, even if it is an imperfect form of communication.
Most often we must teach people how to treat us and this happens gradually.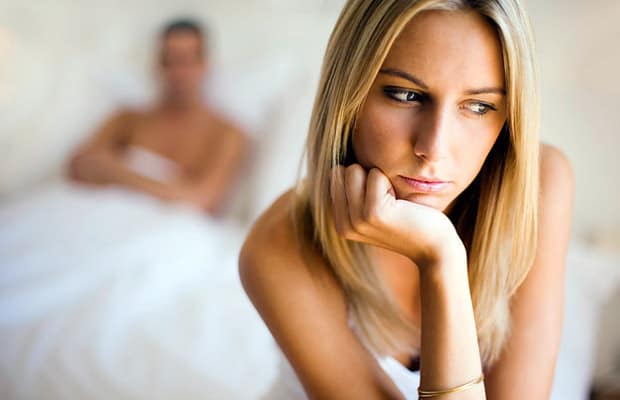 The (Early) Perspective of the Wayward Spouse
In the early days of recovery, many wayward spouses are not emotionally or spiritually evolved enough to relate to their betrayed spouse in a way that includes empathy. If they begin to empathize with the plight of their betrayed spouse, they soon realize they were responsible for shattering their spouse's love, dignity, self-esteem, and trust.
Many people cannot handle the idea that who they think they are is not who they are at all. Many don't realize that is not our ego-based thoughts about ourselves that define who we are – our actions and the way we show up in the world define who we are. Yes, sometimes "nice people" royally mess up and have affairs, but if they are truly nice, they start to make things right.
But, I digress.
Sometimes I wonder if affairs happen because in some contexts they are tacitly encouraged.
I came across a very interesting poem from almost 2,000 years ago about the sin that never goes out of style.
Adultery is as old as humanity itself and sometimes it is the sin that often defines a man's "manhood" to his peers while crushing the tender hearts of wives. Augustine of Hippo was born in the year 345 AD. Yet, when you read this fellow's poem, you can almost picture a group of male friends, sitting at a bar together, watching a game, and telling stories about the conquests that happen behind their 'trusting' wives' backs.
Most cruelly, dallying with others is often a symbol of masculinity and men throughout the ages have sometimes encouraged this toxic form of masculinity. In college, my first serious boyfriend broke up with me because he was loyal to me and in love. His friends said he was not fun anymore and unrelentingly called him "pussy whipped." After several months of it, he broke it off with me and started sewing his oats far and wide. His only sin was monogamy. About 1,700 years prior, Augustine de Hippo telling the very same story:
 [Y]ou are not ashamed of your sin [in committing adultery] because so many men commit it. Man's wickedness is now such that men are more ashamed of chastity than of lechery. Murderers, thieves, perjurers, false witnesses, plunderers and fraudsters are detested and hated by people generally, but whoever will sleep with his servant girl in brazen lechery is liked and admired for it, and people make light of the damage to his soul. And if any man has the nerve to say that he is chaste and faithful to his wife and this gets known, he is ashamed to mix with other men, whose behaviour is not like his, for they will mock him and despise him and say he's not a real man; for man's wickedness is now of such proportions that no one is considered a man unless he is overcome by lechery, while one who overcomes lechery and stays chaste is considered unmanly." 
― Augustine of Hippo, Sermons 1-19
And so it is today as it was in the 4th century. Toxic masculinity (as manifested in adultery) has been around for a long time, but thankfully we women have choices. We are not longer chattel and we can be the master's of our own destiny.
This year I say that we write our own destiny and it all begins with self-worth. Most importantly, maintaining self-worth means setting boundaries when our spouse or anyone else mistreats us. 
Worth and How Others Value You (or not) 
No matter how someone treats you, how you treat yourself is paramount.  There is a most important and over-arching piece of this process: worth.
No matter where you are in your recovery process, this year, I want you to establish a solid sense of worth. This can happen when we do an inventory of how those close to us actually treat us.
Does your spouse, your family, and even your close friends treat you as if you have a sense of inherent value?
If the answer is "no" then you must make yourself heard and explain specific behaviors to a person who makes you feel unworthy. You must explain what they do that makes you feel unworthy and then explain the specific behavior you would expect from them to make things right.
While life would be easier if everyone could read each other's minds, this is simply not the case for 99% of the population. Therefore, we must clarify and not assume.
When you clarify what you need to feel worthy, you can gain respect. But, a person's reaction to you will give you a good idea about their motives.
Some people are unable to show you that you are worthy to them because they have no emotional context that would allow them to behave in ways that demonstrate your worth. If these people are willing to be taught (and willing to do) what you need to feel cherished and full of value, then such people are 'worth' keeping around.
However, there are other people out there who believe that seeing someone else's value diminishes their own value. I believe in cutting people lose when they do not see your individual value. After all, you have infinite, individual value.
Then there is the conundrum of the wayward spouse who wants to diminish the betrayed spouse's value. Sometimes a wayward spouse will refuse to see the inherent worth in her betrayed spouse because she will feel like the world's biggest idiot. After all, what kind of person cheats on someone who has infinite value?
Some wayward spouses must cling to the narrative that their betrayed spouse is flawed in order to assuage their own guilt over an affair. As long as the betrayed spouse is flawed in the eyes of the wayward spouse, the wayward spouse does not have to look at her own actions or the absolute emotional violence and devastation her actions caused to the betrayed spouse.
To digress and explain the phrase 'emotional violence.' This is not a concept I have written about before, but this is a concept and phrase that came to be while speaking with a particularly savvy and perceptive woman about the topic of infidelity. It is the perfect phrase to describe what a wayward spouse does to a betrayed spouse.
An affair is the emotional equivalent of being pushed onto the subway tracks in NYC and then being run over by trains all day until there is seemingly nothing left of your original form. Being betrayed is a form of total annihilation of self—at least in the first few weeks after D-Day.
Being betrayed is really one of the worst kinds of emotional violence that can be wrought upon a person. This is because being betrayed is not just about 'being betrayed.' It is about secrets, it is about lies, it is about broken vows, it is about broken contracts, and it is sometimes even about death. Death may happen because of suicidal depression or because a betrayed spouse is given a disease such as AIDS or cervical cancer due to a sexual affair.
I am a survivor of cervical cancer, which my doctor confirmed was caused by my ex's affair. The treatment I endured to get rid of the cancer compromised my ability to have children. Fortunately, through divine intervention I was able to have children.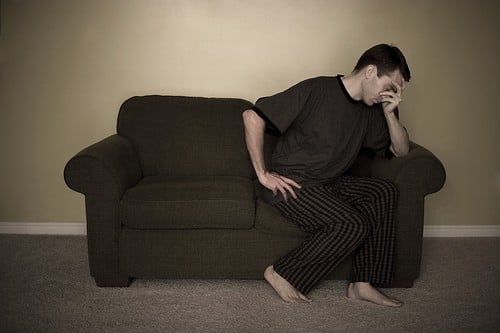 Adultery is ugly and yet it is a type of ugliness that was specifically created.
It is difficult to describe how ugly adultery is without including such deeply personal and life-changing after effects.
If you have not told your story of adultery to anyone for fear of feeling ashamed, this might be the year where you confide in someone you trust. The purpose of confiding is not to shame your spouse or to play tit-for-tat—it is to make your voice heard.
It is to show and tell the world, "I'm still standing." It is to marvel at your own inner-strength for surviving an event that is equivalent to living in the inner ring of hell. Recovering from adultery is like winning an emotional version of the Iron Man triathlon.
Further, I want you to assess how the last year has gone for you as a couple. Have you seen concrete actions from your wayward spouse that demonstrate you have value to her (or him)? How has he or she demonstrated your value to you? Has your spouse learned what it is that makes you feel loved and special or has your spouse continued to assume that whatever he/she needs is also what you need?
Is your wayward spouse a "rug sweeper"?
Is your spouse willing to meet your emotional, physical, spiritual, and companionship needs?
What needs to change in order to correct the flaws?
The Betrayed Spouse's Bill of Rights
If no one ever taught you that you deserve a basic amount of respect from others, then you might be unaware of some "rights" that I believe are universal. Often, our families of origin provide us with the opposite of respect or nurturance and so we are not even aware we have rights. If not our families of origin, then it is our betrayers who show us we have no rights. I have put together The Betrayed Spouse's Bill of Rights for the New Year:
You have a right to be seen and accepted for who and what you are
You have a right to all passwords and phone records so that you can periodically check in on your spouse
You have a right to have control over financial matters. (Note: If you do NOT do the finances in your home, you could be in a heap of trouble. I am a huge advocate for women/men to learn investing and financial planning.)
You have a right to the truth told from an objective perspective
You have a right to withhold trust until your spouse has made a significant and sincere effort
Speaking of that… you have a right to sincerity in general
You have a right to request an STD test from your spouse periodically (or at least until you are sure your spouse is out of the affair fog)
You have a right to know who the other person is
You have a right to take the time and space you need to figure out whether or not you would like to divorce or make an attempt at recovering your marriage
You have a right to collect and hold onto evidence of the affair
You have a right to an emotionally safe relationship
You have a right to have a relationship that is free of gaslighting
You have a right to discuss the affair with those whom you trust
You have a right to blamelessness on your part—you did not cause the affair or create it
You have a right to feel cherished
You have a right to feel both physically and emotionally safe in your home and marriage. (Note: bunny boilers need to move along and your spouse must ensure this happens)
You have a right to a physically and emotionally safe home for your children (If a wayward spouse wants to break up, you must stay in your house under all conditions. The wayward spouse must find another place to live.)
You have a right to tell your spouse that he or she has endangered the safety of all family members through his or her actions. (Many other women dislike being dumped and will often stalk the children of their former lover as a revenge tactic.)
If your wayward spouse wants a divorce, you have a right to keep your standard of living. (Employ the leanest and meanest attorney you can find to ensure that you and your children keep a larger slice of the pie. Otherwise, the other person will be spending the money that was rightfully yours and your children's money.)
If you live in a state that recognizes the "alienation of affection" laws, you have a right to sue the other person and collect monetary damages.
You have a right to tell whomever you want about the affair
You have a right to feel valued
You have a right to take back control of your life
You have a right to mental peace
You have a right to a marriage where your spouse does not flirt with others or become "bosom buddies" with the opposite sex. 
You have a right to be loved for who you are, rather than compared to the other person.
#Metoo
This next section is not going to be about my various life stories where I could say, "Me too." Instead, it is going to be about the culture that continues to foster "me too moments" and my observations about how the culture of toxic masculinity continues to influence and affect affair recovery. The influence of this culture on affair recovery needs to end.
Caveat: Not all men participate in toxic masculinity and many men who have been betrayed are quite the opposite of toxic males. Even though this is not a gender-neutral section, the message needs to be said.
Still, I would like male (betrayed) readers to know that I am not attacking you. Occasionally, there is even the odd comment directed toward a male betrayed spouse that he could not 'keep his wife happy.' But, we see this more often directed against women.
Now to the point. It is very important to pick the people from whom you receive guidance very carefully. This is especially true for affair recovery. For example, I happened upon an article by a well-known marriage recovery and advocacy organization. The article was about what to do when a woman's husband flirts openly, relentlessly, and shamelessly with another woman in front of his wife.
I was shocked that the (male) author of the article said this was clearly the wife's problem and that the wife even drove her husband to do that. He gave a million reasons for why a wife could drive her husband to such behavior. He said the behavior was harmless and that the wife should see it as "cute" even though the wife was clearly not meeting the husband's needs.
According to this author, if a wife meets a man's needs, a man will not do this. Such thinking is very much part of the old school way of thinking which lays blame on wives for their husband's misdeeds, especially when it comes to other women and affairs. It is also part of the same flawed logic that we see used against victims of sexual assault: her skirt was too short, she gave mixed-messages, or maybe it was that she had a pulse! (That is she was warm and breathing so she must have caused it.)
This flawed logic also implies a woman can control her husband's behavior by being a better wife. (We know this is NOT true.) What troubled me the most was that the article was recently written. I searched for the author's credentials and noticed that he had not a bit of experience in the field of psychology and no credentials that would even warrant him giving this particular type of marriage advice. (I also noticed this author appeared to be over the age of 70 and most certainly came from an era where this was still widely believed.) Yet, this is a well-known site with many classes for couples and published books.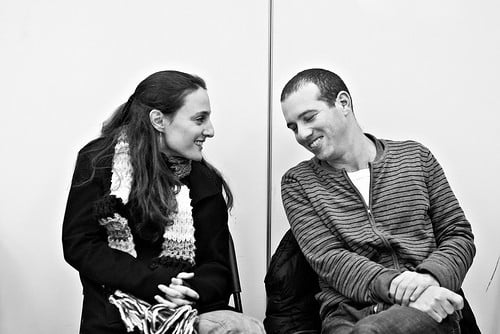 So, what do you do when a husband flirts?
When I am asked what to do when a husband shamelessly flirts in front of his wife, I like to frame it within the idea of having respect at all times both for one's marriage and empathy and respect for one's spouse.  A person who is respectful and empathetic would realize that such behavior was disrespectful to the marriage.
Flirting with another also sends the signal to his spouse that she is not enough. In fact, flirting sends the message to a spouse that the stranger with whom her husband is flirting is so much more interesting than the woman he promised to spend his life with. To be the recipient of this behavior is a soul-crushing feeling. Everyone I know, including me, has been through this several times.
Further, if you think about it, the object of the flirtation may not even want to receive the comments or behavior they are receiving. They may be in a work role where it is not in their best interest to speak up.  
One time, I was waitressing in college. A husband and wife in their sixties would come to the place I waitressed each day. The husband always said rude and sexualized comments to me in front of his wife, even though I never welcomed them. If anything, I looked at his wife with pity while trying to convey the message that I was very sorry for what he was doing. I made it clear I was not interested. (And I did not respond to him.)
This was still during a time when such behavior was still largely brushed off, especially by the older generation. Women were still very much considered to be objects and there was still the unwritten idea that a man had a right to look and a right to flirt and demean a woman, even when it was unwelcome. When questioned, it was generally brushed off as: "boys will be boys" and said in a condescending tone.
Thus, when I read the article about how the wife was the problem when and if her husband flirted in front of her, it reminded me of toxic masculinity. It reminded me of the old narrative that a wife must have done something to cause her husband to look elsewhere. It reminded me of the narrative that the wife did something to cause her husband to stray.
It's not to say that real life does not get in the way. But as fully differentiated adults, we realize that marriage is not always going to be sunshine and roses. We are mature enough to hang in there and not disrespect our partner during such times.
For the men out there:  I have noticed occasions when wives will shamelessly flirt with other men in front of their husbands and this is absolutely wrong. Men, I welcome you to call your wives out on such events. It is not harmless fun—it is very disrespectful to you and your family.
Interestingly, this is the Year of the Dog in China and in this spirit; this is the year that we can explore complete loyalty in all of our dealings. This year, we must learn to nip even the smallest transgressions in the bud. We are worth it.
Or as the Bible says, "the smallest foxes spoil the vine." This year we must stop small problems before they become bigger ones, especially when it comes to loyalty.
In Summary
This is the year where it is time to take a good, hard look at your marriage. You must figure out how your wayward spouse is actually treating you and then enforce your personal Betrayed Spouse's Bill of Rights.
As we know, many people do not like being caught in their most unflattering moments and called out for their behavior. But, it is essential to do this and to keep doing it.
**************
What do you think of this post and some of the questions posed? Have you seen progress in your spouse or backsliding? Will you have the courage to exercise your personal Bill of Rights or is this topic touchy because of the way you have been treated recently?
How has last year gone and what hopes and dreams do you have for your marriage this year?
Wherever you are on this journey, I wish you many blessings for this year and many years to come.