When there is infidelity in a marriage, there is no such thing as too much information. Full disclosure after an affair is a must.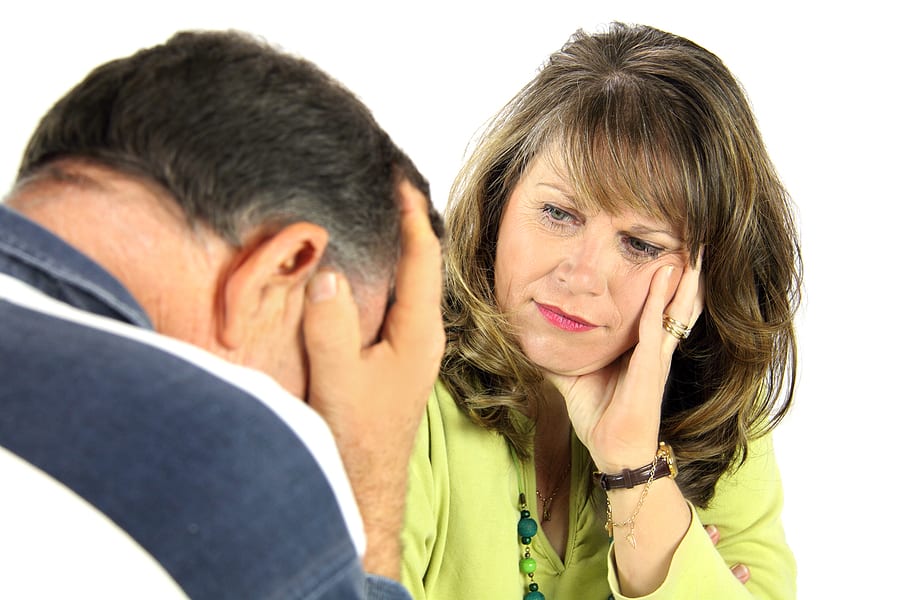 by Sarah P.
Many of us joke about situations where someone shares too much information. We close our ears and say: "La la La la" because someone just over shared.
After you have had an affair, it's likely that your first instinct is to hide the details. You furiously delete all the emails, the text messages, the many compromising photos, and you burn any handwritten love letters just in case.
You feel that you do not want to harm your spouse anymore then he/she has already been harmed. You feel like what he/she knows won't hurt him/her and so you get to work at deleting all traces of the affair and you spend hours rewriting what actually happened in order to soften the emotional blow.
Even though you have the right motivation, that is to spare your spouse any further grief, unfortunately this is not the way to do it.
You see, those messy details always come out and they will come out no matter how much you seek to hide them. In fact, if you think all that deleting has gotten rid of them, think again. Because it's most likely even the government has a back up in the database of all those compromising photos. So, it could get out.
If you're the unfaithful, get it, read it and carefully consider the advice. If you're the betrayed, give it to your unfaithful spouse.
You do not want to be in the position of being seen as completely untrustworthy. Because the affair has already caused a loss of trust, you do not want to further damage trust as you're trying to rebuild it.
Even though it seems counterintuitive, telling your spouse the hard truth in the light of day, is going to serve your marriage in the long run. That is, if you are like most and you do want to repair your marriage.
Statistically speaking, 90% of those who cheat on their spouses end up staying with their spouse even if they choose the other person for a short time.
Therefore, even though your spouse is hurting, you need to answer his/her questions truthfully when he/she asks. Yes, it's going to hurt. But sparing him/her the truth hurts more in the long run. Because your spouse knows that when you tell the truth, you sincerely want to repair trust. The truth, though it hurts, is actually going to be the foundation on which to rebuild trust.
On the other hand, you may feel that you're such a good liar that you really don't have to take this advice. You think you have it handled and you can just keep lying.
But, here's the thing. As I have said before, truth has a way of coming out despite our best efforts to hide it. It's like the universe itself cannot support too much lying and so it allows the truth to seep out in even the most likely of scenarios.
In fact, I am going to tell you a true story of something that actually happened to me.
A True Story…
As they say, truth is stranger than fiction and this story certainly meets that criteria. I can also tell you that the story was not a figment of my imagination because my parents were actually present to witness it. (I will change names, but all of the other details are the same.)
I went to graduate school in another English-speaking country. During that time, I met a woman who was taking advantage of one of my very best male friends. This woman was from India and from a wealthy family. But, she had an insatiable need to be taken out to expensive restaurants and to be given expensive gifts. She had actually gone through the money of two of my other friends prior to picking on this third gentlemen.
My friend was in a wheelchair because of an injury he had sustained as a child. I felt toward him like he was a brother and was very protective. Once this woman came around, I knew she wasn't sincere, but she was such a wonderful liar that my friend didn't believe me.
I understand why he didn't believe me. He was very lonely and she was very attractive and was showering him with attention. Soon after they started dating and sleeping together, another person told me that this woman had a fiancé in Germany who had been in my program the year before.
After this woman ran through all of my friend's loan money and he had to beg friends for food, she disappeared. She blocked him on her cell phone and on email and pretended like he no longer existed. Is she thinking of her fiancé and changing her ways?
No, it turned out that her new target was one of my roommates. I stayed out of it, but at that point I started asking around to see if I could send a word to her fiancé about what she had been doing behind his back. No one knew how to get a hold of him but I remained outraged and kept thinking of a way to get a hold of him.
Here's the thing, I graduated and came back to the US and got a teaching job at a university. I still did not know the name or the location of the German gentleman. I had left all of that behind overseas, but it still angered me to see how broken my friend in the wheelchair remained.
During the Christmas break, I was at a large dinner with 100 people and it was for all of the exchange students at the university in which I was teaching. My parents were there too since they had international students that they hosted and my dad was teaching in another department at that university.
The Psychology of Affairs: The Games People Play and the Lies that Bind 
We ended up sitting at a large table with a couple that my parents know and the students that all of us were hosting. A man with a thick accent sat beside me and we started chatting. I asked him what he was studying and he told me that he was getting his PhD in English at this university. We chatted about graduate school and there in that small town in the Midwest, I found out that this gentleman had graduated from the same department I had graduated from in the overseas University. We were talking about the theses that we wrote and our experience with the professors.
Suddenly, he started to ask me if we knew any friends in common. He started naming several names that I did not recognize. Finally, he said, "Do you know a woman named Imara?"
I said, "You mean the Imara who has made a career out of cheating on her German fiancé or a different one?"
The man turned sheet white. I asked him what was wrong. Then, he started rapid firing questions about Imara. As I answered them he began to look angry.
Finally I said, "You know if she was your friend I am so sorry to have offended you. It's just that she did something really terrible to one of my best friends."
The man looked at me and said, "Imara's boyfriend? I am certainly NOT Imara's boyfriend."
I interjected, "Well, I am so relieved…"
And then he continued, "I am Imara's fiancé. We are supposed to get married this summer in Germany."
Cheating Spouses: How to Become Trustworthy After the Affair
I had an utter lack of disbelief and almost fell off my chair. I thought he was kidding. Then I asked him some questions to make sure that we were talking about the same person. We figured out that, yes, we were indeed speaking of the same person. I sincerely apologized and I felt terrible. He promptly got up and left the dinner. My parents witnessed the whole thing and wondered what it was all about.
There I was, thousands of miles away from that graduate school in another country. There I was sitting at the table in a Midwestern university wondering what the heck just happened.
I mulled it over and thought that it couldn't be true. Because that was more strange than any other coincidence than I had ever witnessed in my life.
The week after that I ran into him at the small campus coffee shop. I felt very apprehensive and approached him immediately to apologize. Suddenly, he smiled. He said, "I'm sorry for being mad at you since I should have been mad at her. But, I went home that day and I confronted her with all of the information that you gave me. Because it was so detailed, she didn't even try to deny it and she told me the whole truth. Even though I was hurt at first, thank you for telling me because I cannot believe that I could have married such a person."
And that was that. I had gotten my wish to tell Imara's secret to the German man. It didn't happen the way I thought it would happen. A series of very random and unlikely events had to happen for me to be able to tell that secret.
Six months later, I saw the German man again walking around campus. He approached me with his face beaming and said, "I truly need to thank you for saving my future. After I broke up with Imara, I met the love of my life and I proposed to her the other day."
I saw him again after that with the woman to which he was engaged and I honestly believe that they were meant to be together.
Here's the lesson about full disclosure after an affair…
But the point of this article is not about whether or not we should break up after an affair. In fact most marriages are repairable after an affair since most people are not sociopaths like Imara. (There was a lot more to her story then was relevant to this blog, but take my word for it.)
The point of it is that story should have never come out, at least through me. Given the circumstances, it was very unlikely to come out at all. But, the truth always finds a way of coming out and it does so at the most unlikely times.
When it does come out, the fact that the truth was withheld is almost more damaging than the original offense itself. Therefore, if you want to build trust, you must tell the truth.
Now, I don't mean that you need to tell the truth in a way that's callous or unthinking. You can tell the truth in a judicious manner and you can follow it up with the idea that the truth has no reflection on your partner and what your partner did or did not do. Your actions were about your failings. You need to make that clear to your partner while telling the truth.
Only then can the affair recovery process really begin. Because as long as you withhold the truth, when it does come out you have shattered all trust and your partner may not want to work it out at that point. But, let's say in a twist of fate, the truth never comes out for whatever reason.
In this case, you will never be able to recover from your infidelity because recovery begins with the truth. And when you're not able to recover from infidelity, you have nothing on which to build your marriage.
Yes, the truth hurts, but the truth is also going to pave the way for the best shot that you have at recovering a marriage. Telling the truth facilitates all kinds of discussion. You will then be able to have the kinds of discussions where you are perhaps able to express why your needs are not getting met and how to get them met.
Many couples find that after affair recovery, their marriage thrives. But never forget that a thriving marriage begins with the truth.  So full disclosure after an affair is a must!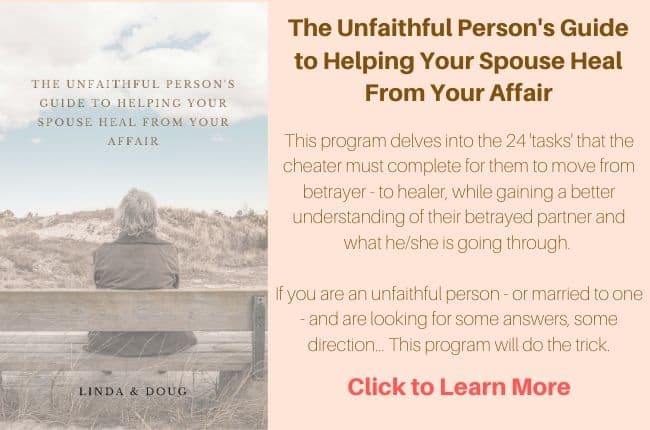 *This article was originally posted on April 10, 2015 and updated on August 24, 2021