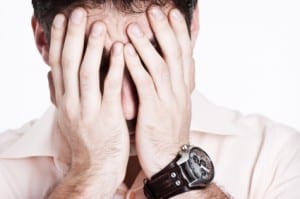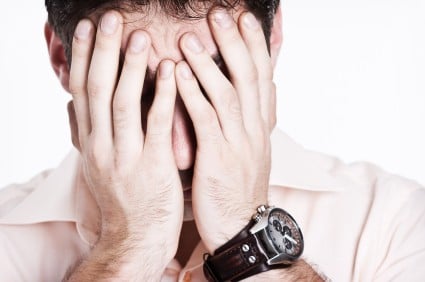 The following is a guest post from one of our readers, "Jody" who has been the betrayed spouse, the cheater and the other woman.  She tells her story and discusses her struggles with guilt vs grief.
It's been often said – there are two sides to every story.  The problem is that usually people who feel they have been betrayed or wronged are generally, and understandably so, not interested in the other side of the story. 
There are no excuses for cheating, and there is no point in even trying to justify it.  Cheating is ALWAYS a horrible thing to do, but all cheaters are NOT horrible people.  In many cases, they are good people who do a bad thing. 
Before you slam your laptop shut in rage or post a scathing response, I ask that you continue to read this to the end.  This isn't a story about being the cheater or being the betrayed spouse or being the other woman.  It is a story about someone who has been all three, and who has lived and seen it all.
As it often is in these cases, the details of all the events aren't as important as the events themselves why they occurred, and the aftermath they create. 
My first husband cheated on me with a co-worker.  They had become friends in graduate school and then he helped her get a job where he worked.  I didn't necessarily like their friendship, but I had no reason not to trust him.  We had a child together and otherwise had been happily married for four years. 
We fell into the typical marriage traps of the daily duties of keeping a house, raising a child, finances and put "us" on the back-burner.   He and his co-worker spent a lot of time together, had a lot in common and eventually built more than a friendship. 
While he never admitted to anything other than an emotional affair, I found emails that were pretty darn damning against his case that it was never physical. 
Eventually, with time, I think they outgrew each other's usefulness.  She got married to someone else, and he turned his attention to home.  It was devastating.  It hurt, and I went through the same gamut of emotions that you all have. 
I felt like it was my fault because I had gained weight and was uninterested in sex.  I hated him for what he did to me.  It cuts you to the core in a way that you can't know or describe unless you've been through it yourself. 
The pain either subsides and you work on it, or you kick that cheater to the curb, or in some cases that cheater leaves you, and you are left with very little other than a broken heart. 
We went with option one.  We worked on it, and went on to have two more children together and had several more years of a happy marriage.
I know the pain that comes with being a betrayed spouse, and I know the hate that you have for the other woman/man.  I lived it, and I survived it. 
So you are probably asking yourself, "How on Earth could this person go on to be a cheater and do the same thing to another woman?"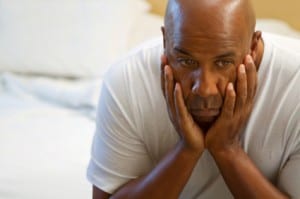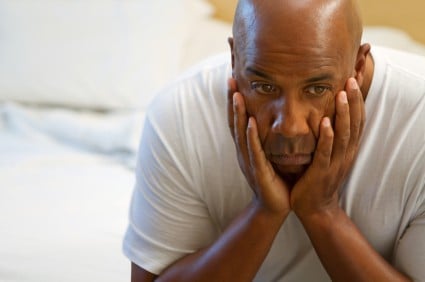 I don't have a good answer for you.  Like I said before, there are no excuses.  I felt ignored, unloved, unappreciated, and flat out invisible some days despite bending over backwards to make my husband's life as easy as possible.  In a lot of ways I also think I felt justified in cheating because I had been cheated on.  This still doesn't justify it, but I did it anyway. 
Right at my lowest point I met someone who treated me better and showed me more attention and friendship than any other person in all of my life.  I didn't know that there were other people out there in the world that could care as deeply as me and that gained so much enjoyment out of doing things for others.  
It was the perfect storm for an affair.  It was a big scandal as our families did know each other, and we ultimately left our spouses to be together. 
It felt so easy at the time to make that decision.  In my head it was so easy to dismiss my marriage of over a decade and do the most selfish thing I had ever done in my life.  I made my ex-husband believe that our marriage wasn't worth saving so he wouldn't even try. 
At that moment in time, I knew what I wanted and damn the consequences.  I did feel badly that I hurt my affair partner's wife and kids, and I did apologize to her.  In a matter of months I had gone from being married to being in an entirely new relationship.  It was both exhilarating and frightening, but I had no idea what I was in for ahead.
I never dealt with the end of my marriage before moving on to a new relationship, and I took every last emotion that I should've confronted and tucked it neatly away in a box and started anew.   I married my affair partner less than a year after our relationship began. 
I do love him and in so many ways he is exactly the perfect person for me.  I am happy with him, but it doesn't change the past.  I had an extremely delayed reaction to my affair and the consequences of it, and when it hit me it was the most devastating blow of my life.  It suddenly became apparent to me that I had been in my own little selfish world and had been ignoring everything else. 
There aren't words to describe the guilt associated with knowing that you nearly destroyed another human, let alone someone you loved, by your own selfish actions.  The guilt has, and still does, haunt me every single day of my life.  After some severe depression, and some advice from friends and other resources I am finally getting the help that I need. 
I want all of you to know who have been betrayed that there is another side to the story for some cheaters.  There are days I can barely look at myself in the mirror, and I have a hard time almost daily facing the truth of what I did to my ex-husband, my children, and my new husband's children. 
You'll notice I didn't mention my new husband's ex-wife.  She has taken her hurt and rage and used it as validation to do and say whatever she sees fit.  She's threatened to kill me in the presence of her children.  She's told her children that she prays that their father dies.  I could go on and on, but my point is being hurt or wronged doesn't give a person the right to hurt other people.  That is no different than my two youngest children hitting each other because the other one did it first.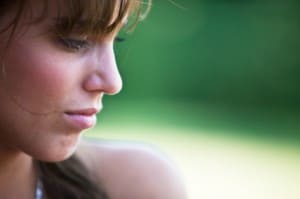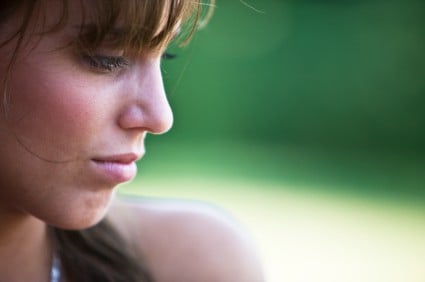 I am not saying that all betrayed spouses are like this, and I know there is a lot pain and emotion that you deal with.  I DO know this.  The problem is that most of the ones who behave this way feel so vindicated that they don't recognize the damage they are actually doing.
I am not asking for sympathy, nor do I deserve it.  I am fully aware that I am responsible for my actions as is the man who cheated on me.  Everyone screws up, and some of us screw up big time!  The past cannot be erased, and there is no way to undo the pain and consequences of an affair for anyone involved. 
While it is easy to get lost in a sea of misery when we are wounded in this way (yes, I said we).  I get to be in the betrayed spouse club too) we must remember that maybe not initially, and maybe not ever, the cheaters will do their time and hurt as well. 
I've been through both sides of this devastating game, and here is what I can say with 100% truth and honesty.  I would take the pain that I felt from being betrayed and cheated on a thousand times over rather than live with the guilt that I live with every day for having an affair, hurting my ex-husband, and destroying my family.  For this BS, OW, and cheater, there is no question as to what hurts worse.
I wrote this for a couple of reasons.  I wanted everyone involved with an affair to hear all sides of the story from someone who knows all sides of the story first hand. 
If you are considering having an affair I want you to know, not just the consequences of what you will do to your spouse and children, but of what you will do to yourself.  The guilt is unimaginable, and it will be with you for the rest of your life.  You may go on and find happiness again, and I hope you do, but it will forever be part of who you are and the knowledge of what you did will never go away. 
If you are the OW/OM, be prepared for some hate that you've never known in your life.   You might have your life threatened or be forced to leave your community or place of employment.  People will HATE you, no questions asked. 
Finally, I want to speak to those of you who have been betrayed.  Please don't use your children as weapons or use your pain and rage as justification to damage other people.  You can't take that back either. 
I also want you to know that some of us cheaters really are sorry, and really do genuinely feel true remorse for what we've done and fully grasp the totality of our actions.  I don't know if knowing this will make you feel better in some small way, but I hope it will. 
My ex and I have a good relationship, mostly built around our shared children.  I suffer every time I see him or anytime we have to talk about how to handle holiday schedules or birthdays.  As I said, it is a horrible existence that I will never escape. 
I just wanted to share my story in hopes that it might help even one person in some little way.  To anyone who has been through this, on any side of the equation, I wish you all the best on your journey to healing.