What do you feel is the least productive thing you did after discovering the affair?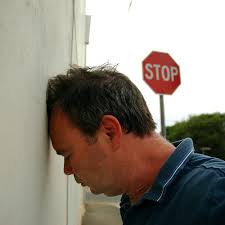 By Linda & Doug
Hopefully, you will find these statements somewhat enlightening. Please add your own thoughts in the comment section below the post.
The least productive thing I did after the affair was…
Not being able to control my rage/anger. It kept me from learning to heal and be better for myself.
Obsessing about trying to find every little detail of what my wife was doing throughout each and very day after I discovered the affair.
Always being the one to instigate conversations and ask questions. I figured if he wanted this to work, it was time for him to step it up, so I stopped doing that.
Reading all their e-mails. Many of the messages they exchanged haunt me – and it's an additional cause of suffering.
Believing their story and thinking that me, the wife, is the third party to their relationship.
Romanticizing their affair and obsessing about the details, and felt that perhaps they were more compatible to be together.
Trying to heal on my own. I tried single-handedly to rebuild trust and move on.
Confronting him in a rage the second that I found out that my suspicions were correct. Well, I stayed in that rage and that emotional roller coaster for 4 months and I think that things would've moved faster had I been calm.
Spending too many hours looking at phone logs and counting how many each sent and who initiated them. I also found myself comparing myself physically to her and thinking they were a better match.
Pouring energy into wondering about her and whether or not he has spoken to her today. I have to assign her a lot less importance; she really isn't worth it.
Confronting my wife when all I had was a gut feeling that there was something going on. This lead to lies and more lies as she tried to blow it off and "get it under control" before anything bad happened.
Letting her know how weak I was and how much I want our marriage to work. This gave her a great deal of power to do and say what she pleased without fear of me leaving or her being kicked out.
Not controlling my emotions and not controlling our conversations so as to not let her turn them around on me.
The way I verbally berated her in that discovery period. Laying on guilt, calling her names, trying to 'shock' her back to reality.
Punished my husband by telling everyone I could about his affair.
Confronting her affair partner.
Allowing myself to be a doormat. Putting up with both the affair and the crappy treatment for months after D-day while he pulled his head out if his ass.
Continuing to be my husband's emotional support, even when what he needed support with was his tortured feelings for the OW.
Being too understanding.
Confronting my wife with my knowledge of the affair. It drove them closer together and as a result that could mean that the situation might have resolved sooner if I'd just gotten out of the way and allowed it to run its course.
Keeping too much inside and not telling family members or close friends what was going on with me. I retreated from all of them and closed myself off.
Feeling powerless, guilty and blaming myself for his emotional affairs.
Trying to manage my husband's recovery.
Blaming myself for my wife's failure and trying to become someone I'm not.
Initially believing my husband, which caused me to minimize the extent of the problem.
Using rage and anger to transmit my pain.
Not getting help soon enough.
Not taking care of myself.
Not contacting the OWs husband right away… I would've left… I would've kept my own dignity intact and let HIM do the work and figure HIS crap out.
Confronting him before I had all of my proof so that disclosure from him woould not have been in bits and pieces.
Not asking him to leave, and giving him the chance to miss me completely, and to feel as though I was lost and gone from him forever.
Yelling and arguing when trying to talk and get answers regarding the affair.
Focusing on what I did wrong in the marriage.
Not letting him know that his behavior was unacceptable and that I had a choice whether I wanted to continue in our marriage when trust was broken.
Not getting angry.  I should have let it out and released those emotions instead of carrying the blame for his emotional affair.
Believing everything he said was coming straight from his heart.
Being uneducated about what I was really up against and that an affair is not all about love.
Being personally drawn into the illusions of the affair.
Acting clingy, neurotic, jealous, insecure, and distrusting.
Obviously every situation is different when dealing with infidelity, and what's not productive for some, can be very productive for others.
Remember to add your least productive actions or behaviors in the comment section below.  Thanks!