An unfaithful person looks back in time and ponders his actions and wonders wonder if the partner who has had the affair is really understood.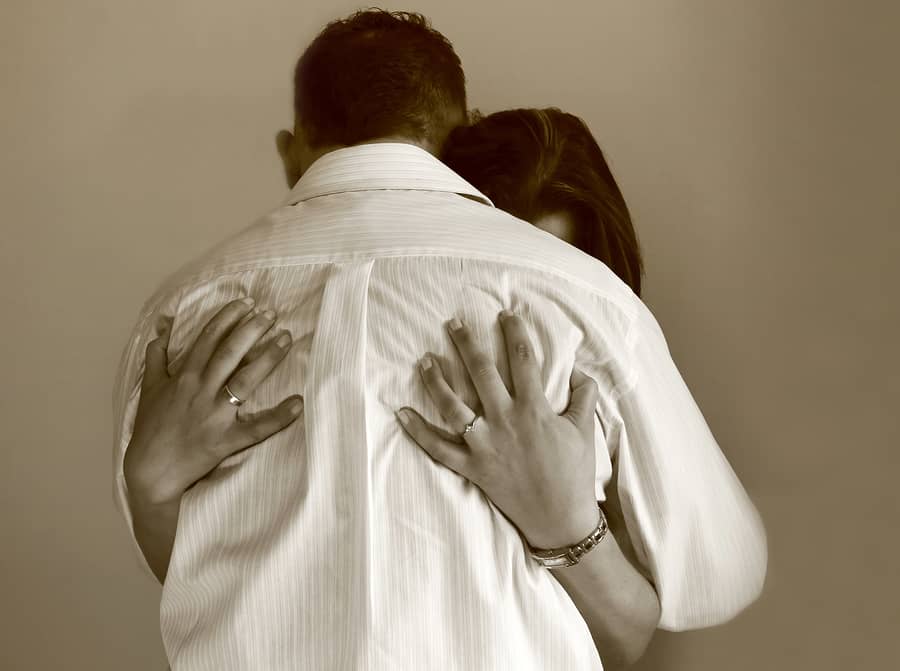 By Paul Hopkins
Looking back in time and pondering my actions and my capabilities I cringe.
However, I do not riddle myself with guilt. I used to, until I made a conscious decision that guilt does not help the healing process at all.
I make no excuses for my actions. But sometimes I wonder if the unfaithful person is really understood.
Do we really divulge what we went through or going through?
I am not talking about a selfish act or someone who does not care about hurting their partner. No, I am talking about a person that has a track record of being faithful but veers off the path for one reason or another.
I believe that there is a great deal behind a random act.
Sometimes it is just a lack of awareness on both sides of the fence.
My problem was I did not speak up. I was unhappy with certain aspects of the marriage but failed to relay this to my partner.
I hinted and made remarks hoping that something would change but I never actually sat down and discussed what needed to be discussed. Why? Avoidance? Pain? Awkwardness? All of these and more.
The truth is by the time I really needed to talk I had made a bad decision which inevitably caused the conversation I should have had with Michelle to never actually happen, until we were at the point of what seemed no return.
The crazy thing is I had an affair instead! How more awkward and painful was that than a conversation?!
What is done is done. But, getting over the affair has been one of the hardest battles I have ever dealt with. I truly cannot describe the pain. The mind can be a place of uncontrollable thoughts. Thoughts just appear from nowhere and for no reason. Then you must deal with them.
So much so, that even suicide was amongst the none supplying answers. Yes, that is how bad it was.
Not only was I in pain, but I was creating and oozing more pain in Michelle's direction, who had already put up with so much.
I ask myself how did I get through that?
Well for far too long I suffered as I tried to deal with the emotions. I did seek help from my councilor who was amazing yet again. But the battle was really my issue. Only I could truly deal with the pain.
I was still going through a loss even though I had gained so much (my marriage back).
The truth is, ending an affair is extremely difficult in itself. The fact is, one bad day and you could be back at the very beginning again. You actually go through the bereavement cycle.
It is true what they say that it takes 3 weeks to remove the desire from the system, or at least for it to settle to a manageable state. When I say manageable, I mean only just manageable.
Dedication and a strong will, a must and the reality, you will need to be separated from the affair partner at all times. I never believed that at the time, but it is so true.
The truth is that even two years after an affair you may still have feelings. These feelings will lesson but they will haunt you.
You need techniques as you move through time.
You need to focus on what you have. Look deep into the goodness and be thankful for it.
Make new memories as a couple.
Expand your horizons and do things you would not normally do.
When you are reminiscing about the affair partner, focus on something else.
The truth is the unfaithful person will be suffering. It sounds awful to say it after the pain and all the bad emotion and feeling they have created. But it is true. I am lucky Michelle was very understanding towards me and allowed me to heal in my own time.
It is two sided. I never actually understood – or understand – what Michelle went through. Michelle does not actually truly understand what I went through. But we meet in the middle and hold each other.
I do try to understand what Michelle went through as I need to appreciate what she did for me.
Time is the great healer for sure. Emotions and pain do not go away in weeks, months or 'x' amount of years.
This all sounds very strange and a lot of people would say "STOP!" Why on earth would I even consider the pain you are going through? You had the affair! Maybe that is true.
However, if you want to save your marriage, it is deeper and more complicated. It is not just about one person but about two.
To make it work we must understand that both parties have been through a crisis and that both parties need to heal.
Someone somewhere said:
"Healing doesn't mean the damage never existed. It means the damage no longer controls our lives"
**********
Thanks so much to Paul for sharing his perspectives with us in the aftermath of his affair.  Paul has a site call "To Blossom and Back" where he offers more on his experiences and lessons learned as an ex – unfaithful person.
We love to share articles from our readers.  So if you'd  like to submit an article for us to possibly post on the blog, feel free to contact us about your ideas.