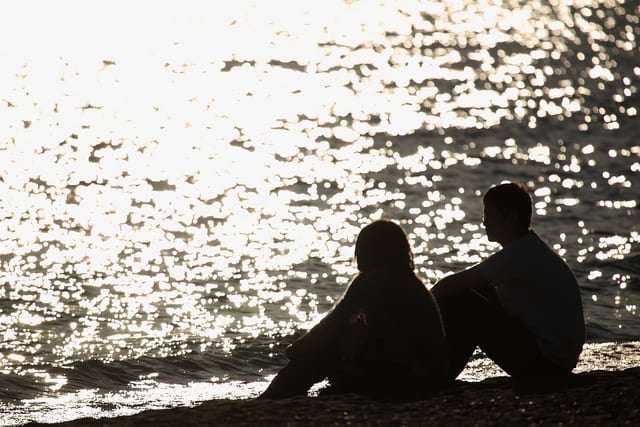 Sadly, after the affair D-day bomb drops, the pain just begins for the betrayed spouse.  The unfaithful spouse however, may feel a sense of relief and that "it's finally over."
The unfaithful person feels relieved that the big secret about their affair has been exposed, and the stress of living a double life is released, that they naturally are ready for everything to just end.
Now, the betrayed spouse is (typically, it seems) the one reading books, blogs and message boards, seeking advice and support.
The typical unfaithful person, on the other hand, may show some remorse and may agree to counseling and generally do what is asked of them, but they mostly just want this whole mess to be over with. They want to move forward.  They don't want to dwell on the past at all. Rug sweeping anyone?
But as we've discussed many times in the past, this is the period of time when the betrayed spouse has to get the answers he or she needs.  Honest answers.  Usually not because they want to use the information to punish the unfaithful person for the rest of their lives, but simply to understand what the hell happened and why it happened.  
Now here is where the typical unfaithful person makes one or more of these critical errors:
They let the details out in dribs and drabs (trickle truth)
They continue to outright lie and deny and don't divulge the truth
They refuse to talk about it much – if at all – for various reasons
Granted, this doesn't happen in every case, as there are some very remorseful unfaithful persons who flip that switch to  instantly become the healer and answer every question truthfully and completely.  However, in my experience that seems to be a rather rare occurrence.
Where are we going with this?
So, this isn't so much a "how to" article as it is a nudge for discussion. (and we have to give credit to an email we received from Tim Tedder for this topic)
Let's discuss the following…
To the Betrayed Partners:
How did you know you were getting the truth, or not?
What gave you confidence that you could believe what was being said?
What did you need to see/hear that you didn't get?
To the Unfaithful Partners:
How quickly did you get to complete honesty after the affair?
What made it difficult to confess completely?
What, if anything, motivated you toward a truthful confession?
Let's get some responses from both sides and talk about this in the comment section below! 
This sort of thing can be a great teaching/learning experience for those who may be having a hard time getting to complete honesty after the affair.
Thanks!