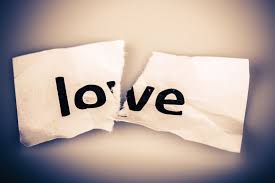 "I love you, but I am not in love with you" is a catchall phrase that does not force people to look deeper or to find the real problem.
By Sarah P.
Step right up folks and take a look: here before you sits the famous House of Horrors. It does not matter the time of day or time of year. It does not matter if it is Halloween or spring break. This house stands 365 days a year.
You are standing here because you and the house of horrors both know something has brought you here. The house is beckoning to you and you can hear the house's whispers. The house calls to you and yet repels you at the same time.
Your spouse has already told you the magic phrase that opens the door. But, I warn you: enter the House of Horrors at your own peril.
Still, you have no choice but to enter.
Words were spoken that cannot be taken back: "I love you, but I am not in love with you." These same words open the door to the House of Horrors.
Something inside you pulls you through the door. Something calls to you and soon you find yourself walking through these grim horror rooms.
Sometimes your wayward spouse appears at your side or sometimes your wayward spouse does not.
During the times your wayward spouse appears at your side, sometimes he (or she) will answer questions about what you see. Other times he (or she) will not.
Sometimes your wayward spouse will block you from entering some rooms, no matter how much you beg and plead. Your wayward spouse believes locking up those rooms and throwing away the (memory) key is for your own good.
But, deep down, your wayward spouse knows that he (or she) does this for their own benefit. They do not want you to see their contribution to these most horrific rooms.
Deep down, your wayward spouse knows the truth. Deep down, your wayward spouse knows that the House of Horrors did not exist until they built it with their own actions, their own longing, their own addiction to the other person, and their own belief in a life of illusions.
Every lie your wayward spouse told created a brick in the House of Horrors. Each lie and each moment of attention given to the other person, built brick on top of brick until the House of Horrors was complete.
I Love You, But I Am Not in Love with You
Sometimes these words are not personal and they say more about the person speaking them than about the person receiving them. To me, this phrase rings of unaccountability.
A wayward spouse does not want to be accountable for his or her feelings and perhaps believes the betrayed spouse should be a mind reader. Often times, wayward spouses may not be able to talk about their own needs or they have no clue about their own needs.
They magically think that when someone out there appears to meet those needs, that person must be the Holy Grail of all partners that they have sought their whole lives.
They begin to project qualities onto that person that he or she probably does not possess. It is all a trick of the mind.
Can you repair such situations?
Vikki Stark says this about those Toxic words, "The person to whom these words have been spoken comes to my office and asks if it's possible to bring that stilled body of a marriage back from the grave…What does it mean, this string of ten words that has so much power to harm? It speaks about the lost life force of a couple – that desire to be close, to be together, the impulse for intimacy, the complicity, the sexual energy that was an essential part of falling in love in the early days of the union." (1)
As we see in Vikki's comment, I love you, but I am not in love with you, speaks to several things, none of which are the fault of the betrayed spouse.
However, I also tend to believe that this phrase is a generic utterance that anyone can use when they are not self-aware enough to understand what they are actually feeling.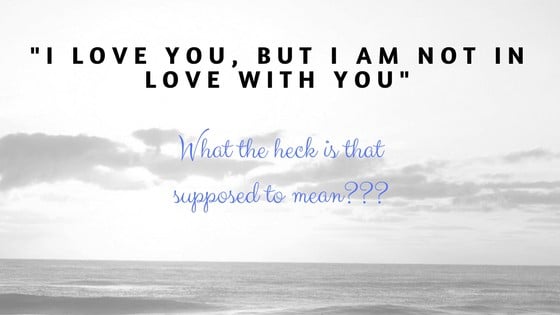 So, what does this phrase really mean?
It can mean many different things, but often an individual doesn't know the deeper meaning, doesn't want to come to terms with the deeper meaning, or doesn't want to discuss the deeper meaning. Because the phrase, "I love you, but I am not in love with you" can mean so many different things, I do not believe it is the end.
I love you, but I am not in love with you can also mean things like:
I am having an affair, but you have no right to know that. Instead, I am going to say this lame phrase.
I am not mature or motivated enough to know that love is a verb.
Something within me is self-destructive and I can't help but destroy my life.
I am no longer attracted to you and attraction IS love and attraction is the only thing that matters.
I do not like conflict and do not want to talk about the problems I have with our marriage.
I am bored.
I have a crush on someone else and that is your fault because you were supposed to (fill in the blank) to keep me happy.
If you tried to be hotter, more fun, and if you added constant excitement to my life, I would "love" love But, you do not do that and as a result, I "like" love you.
I am too much of a coward to say I want out of my marriage.
I am misguided and confuse lust with love, but I do not actually have enough insight to realize this.
I do not know what is wrong, so it must be that I do not love you anymore.
I am depressed and you caused it.
I am having a mid-life crisis and I know that there is some exciting life just around the corner but I cannot experience it because I am still married to you.
I have lost respect for you.
Pornography is more satisfying than our marriage.
I want an open marriage.
I have given up on getting my needs met by you.
I feel like we will never emotionally connect.
I feel invisible to you and I am trying to make myself heard and seen.
I am a people pleaser and cannot tell you all these bad things I am thinking.
Things are not going well in our relationship.
I am afraid of being abandoned, so I will abandon you first.
I have no clue why I feel so bad and it must be because I don't love you.
Jenny (or George) makes me feel alive again and that is your fault.
Often people are not connected to their true feelings. Or, if they are, they are afraid to articulate them for fear of being misunderstood, making another angry, or being shamed. "I love you, but I am not in love with you" is a catchall phrase that does not force people to look deeper or to find the real problem.
When I was younger, I experienced several break-ups where "I love you, but I am not in love with you" was used both by myself or by the man breaking up with me. In our late teens and twenties, none of us were really in touch with our complex feelings and so we can (sort of) be excused due to immaturity.
But, the real problem is when people over the age of thirty use this phrase. People over thirty should have done the work required to become self-aware. (I mean, you would think people would do this work. But, sadly many people do not. I have observed men and women in their 70's who are still as petty or shallow as teens.)
Some people never grow up, do they?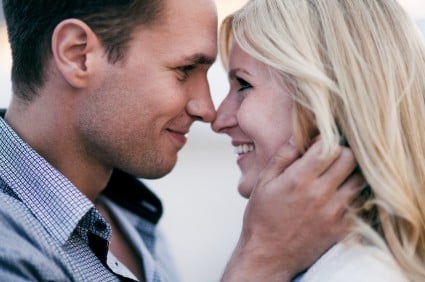 Lust is Not Love
I believe one of the biggest problems that people of all ages face is mistaking lust with love. When they mistake lust with love, they will believe they no longer love their spouse if their spouse no longer causes butterflies in their stomach.
Our culture does a poor job of educating people about the difference between love and lust. To further confuse the issue, our media often presents lust as genuine love.  This type of lust is promoted as the ideal.
Then, there is the issue of our neurochemistry, which was doing its wicked work long before the media came along. The human brain seems to trick us into pro-creating by flooding us with irresistible feelings of lust. These feelings are addictive and they are required for pro-creation, but these are not feelings upon which a couple can build a foundation. Vivian Baruch discusses the neurochemistry behind lust:
"Being "in love" is a natural and delicious first stage of many romantic relationships. Often this is another term for "infatuation", which one dictionary defines as "to cause to be foolish; to deprive of sound judgment." When we're in this state of infatuation or necessary illusion, we're literally "out of our minds" because our brains and bodies are flooded with hormones and chemicals (like testosterone, oestrogen, adrenaline, dopamine and serotonin) that produce irresistible feelings, desires and behaviours. It's the marvellous first stage of many relationships, when everything is new, exciting, magical. You're both willing to do anything for each other, because it seems as if your partner is the answer to all your dreams.
Unfortunately we don't want to know that this state is temporary. We can't physically, emotionally or mentally sustain this heightened state. Nature has conspired to trigger these hormonal rushes to initially bring people together, not to remain connected for the long term. Attachment and connection take other brain and hormonal responses like (vasopressin and oxytocin) according to anthropologist and researcher Helen Fisher.
When the lust and attraction hormones recede, the inevitable second stage of relationship begins…at this stage, the impulse to end the relationship can be powerful. We rationalize this by thinking that we're not "in love" any more. We tend not to ask whether there may be other reasons for our dissatisfaction. We forget that good relationships are made, not made to order according to our particular desires, like a pizza. They need constant tending, just like a garden. Our culture often accepts the "easy come, easy go" attitude of serial relationships, rather than an attitude of putting time and effort into carefully choosing our life partner, followed by creating and building something of value. If we leave too soon, the love that we desire may actually be available just past this challenge." (2)
I love that she explains the neurochemistry behind infatuation and clarifies that infatuation is not love. In my opinion, most, if not all, relationships in the Western world begin due to physical attraction and infatuation. I have witnessed many single people say something to this extent: "if I am not extremely physically attracted to someone and if this attraction is not immediate, I will write them off forever." Well, that is not a great way to choose a partner because physical attraction tells us absolutely nothing about a person's suitability for a long-term relationship.
The thing that struck me about my ex-fiancé was that he and I started as friends first and we also helped the other with their career goals. Honestly, I was not attracted to him in the way that made my knees weak. I saw him as a friend. We had the same hobbies and interests, and we used to go to the gym together and coach each other through weight lifting. (I stopped weight lifting years ago and like anyone who does not constantly keep at it, all those muscles have since turned to mush.)
We slowly got to know each other as friends and genuinely liked the company of the other. That all changed one night when we went out with a group of friends to a local dance club. Sometime halfway through a glass of wine, he and I started dancing really close until suddenly we were making fools of ourselves on the dance floor.
And some kind of switch flipped inside me. The guy I was not attracted to in the beginning became a guy I was crazy-off-the-wall attracted to. And we were already good friends on top of that with a ton of common interests and hobbies. It made for a powerful relationship and one I had never experienced up to that point in my life.
As you can imagine, this made the break-up all the worse because he was a good friend well before becoming anything else. In that sense, the relationship was done the right way. We knew the other, had a lot in common, and liked the other as people before the hormones kicked in. However, that certainly did not prevent him from cheating and putting whatever resembled our relationship through a blender until it was one, bloody mess.
Even though my ex and I did things "right," many couples begin due to an irrational burning lust between the two. This lust binds people together before each person knows who they are and whether or not they are compatible.
Many people are serial monogamists and cycle through relationships every one to two years. I believe people are more likely to be serial monogamists when they start relationships solely based on lust. When the lust dies off, they often find they are incompatible with their partner—and off they go to find another partner who can give them the heady high of 'first lust.'
On some level, this mindset also sets the stage for future infidelity
A married person meets someone who sparks what seems to be an over-powering lust in them. If the other person feels the same lust, off they go. Then the wayward spouse believes this lust is true love. They mistakenly believe their marriage is a sham simply because their marriage lost 'first lust.'
There is a bigger problem with lust and affairs.  Because affairs happen under artificial circumstances, lust can last a lot longer than in marriage. This is due to the element of the forbidden. This element can cause some affairs to last a long time since the element of the forbidden keeps fueling the lust. Then, people keep confusing this lust with love.
During our recent interview with Andrew G. Marshall, he referred to the lustful stage as the limerance phase. If you have not already listened to the interview, I highly recommend it. He provides such a fresh view on infidelity. 
Why Do These Words Hurt So Much?
There are a million reasons it hurts to hear, "I love you, but I am not in love with you." It can obliterate a person's sense of self; it can cause a person to question his or her worth; and it most certainly triggers feelings of being out of control. These words make people feel as if they no longer have a safe place in the world.
Finally, hearing this phrase swiftly destroys any sense of "home" that someone previously felt when with their partner. I believe that all of us need "a place to call home" both physically and emotionally. These words threaten both the physical and the emotional sense of home and make people feel extremely insecure.
Most of all, I believe that these words trigger any and all psychological wounds that a person has experienced up until the point of hearing these words. This phrase especially triggers people who did not grow up in homes that fostered secure attachment styles.
A Debrief on Attachment Styles
In our first few years of life, all of us form an attachment style. Our attachment style is formed by the way our caregivers/parents treat us. If our caregivers are empathetic, always attempt to meet our emotional and physical needs, and show us unconditional love, we will most likely develop a secure attachment style.
When our caregivers are abusive, erratic, neglectful, always gone, drunk, and/or inconsistent, we develop insecure attachment styles. We are taught that the world is not a very kind place and that others are not trustworthy.
Hearing "I love you, but I am not in love with you," hurts everyone, no matter what his or her attachment style. However, these words dredge up even more issues – all of them going as far back as time spent in the crib – when a person did not have the opportunity to develop a secure attachment style.
For example, when a person who has an anxious-preoccupied style hears these words, they will feel wounded. But, they will not feel reassured when and if their spouse genuinely wants to work on and keep the marriage. They will suspect that the wayward spouse is not genuine, no matter what a wayward spouse does to prove herself (or himself). Furthermore, they will think of all of the times they have felt abandoned as a child. The wayward spouse will become a symbol and reminder of all past and present hurts.
For the person with a dismissive-avoidant style, they already learned early in life that intimacy was and is a dangerous thing. When a betrayed spouse has a dismissive-avoidant attachment style, their reaction is to pull back and suppress their feelings.
This type of betrayed spouse will most likely file for divorce, tell everyone that, "I am okay," and move on with their lives. They will suppress their feelings, not talk about it, and move on as soon as possible. People with this attachment style appear highly independent and self-sufficient to the outside world. But, for this person, a spouse's infidelity will bring up all of the times he or she was treated indifferently or neglected throughout their lives.
For a person with a fearful-avoidant style, they will also have learned early in life that intimacy is a dangerous thing. In this way, dismissive-avoidant and fearful-avoidant types are similar. It is how they react to "being proved right" that is different.
A person with a fearful-avoidant style will still crave the company and partnership found in marriage, will likely want to work on a marriage, but become scared out of their minds when and if intimacy genuinely occurs again. People with this attachment style are in a constant push-pull between wanting intimacy and pushing it away. Too much intimacy or too little intimacy scares them and an affair will bring back childhood wounds. They will remember all of the occasions on which they were abandoned and will be flooded with intolerable and painful feelings.
Now, please do not diagnose yourself with attachment disorders based on these short paragraphs. Only a therapist who has gotten to know you well can help you determine your attachment style. They are mere examples of how attachment styles can be triggered during infidelity. When this occurs, the experience becomes even more miserable for the person with an insecure attachment style.
However, even securely attached people will have phases during recovery where their impulse is to run, to disbelieve, to wall off their feelings, or to be scared out of their minds. These are all normal, human feelings when someone has experienced infidelity.
Thus, my over-arching point is this: when an individual who has developed an insecure attachment style is triggered by infidelity, an individual will be bombarded with scummy and murky feelings whose origins can be found in childhood. This is in addition to having to deal with affair recovery. It often causes the pain of the affair to be magnified by a hundred times.
That is A LOT of scum and muck for anyone to deal with. When infidelity occurs, the proverbial boots that one needs to wear to wade through such muck do not conveniently materialize. This is unchartered territory for even the bravest souls. Fortunately, there is help and this blog is one of those places.
I assume that many of you who are here are in the process of recovering your marriage. However, that does not mean your wayward spouse has insight into his or her behavior. Therefore, the next section has been written for your wayward spouse. I encourage you to share this article with your spouse, even if only this last section, which is addressed to them.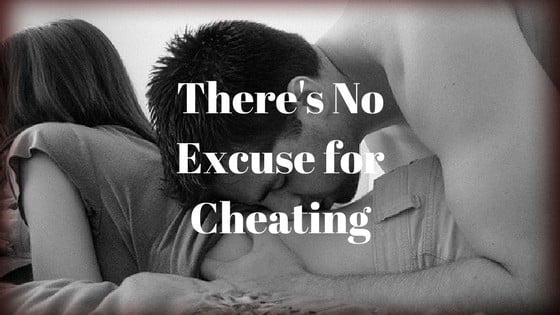 When You Love Your Spouse, But You Are No Longer in Love with Your Spouse
Thank you for taking the time to hear me out since I have written this section just for you.
You may not be able to pinpoint the exact day and moment when you felt like you still loved your spouse, but you were no longer in love with your spouse. Or, perhaps you can pinpoint the day when there was a monumental shift in your feelings.
It is certainly unmistakable when the person who used to send chills up your spine instead inspires indifferent or even contemptuous feelings in you. Perhaps you feel like your spouse will never be able to send chills up your spine again and perhaps you have met someone who does.
Well, first off, feelings like these are temporary, no matter how great the person. Once upon a time, you found your spouse to be so great that you actually married them. You professed your love for them and you said binding vows in front of a large group of family and friends.
You must remember that and remind yourself why your spouse was once so great. What did you see in your spouse at that time? Does your spouse still have the initial personality traits that attracted you?
What happened to change things? What happened the day your spouse became not so great and the other person became that great. What did you do to contribute to your straying from your marriage? (Please don't blame your betrayed spouse for your affair.)
Let's talk about your feelings for the other person
You probably feel on some level that the other person was or is a soulmate. Or, maybe the other person was not a soulmate, but there was something about the other person that drew you in and caused you to throw all caution to the wind.
Here is the most important thing: any feelings you have for the other person, no matter how strong, are a mix of lust and infatuation. Perhaps these feelings and this person have caused you to feel altered and have taken you to an entirely different universe where everything feels fantastic and exciting all of the time.
If you're the unfaithful, get it, read it and carefully consider the advice. If you're the betrayed, give it to your unfaithful spouse.
Perhaps you even feel like you are at the center of your own romantic movie. But, what might appear to be a romantic movie will soon turn into a romantic tragedy of epic proportions.
This is especially true if you do not break off the affair and get help. If you are still having an affair, I think it is best you end it.
Dr. Scott Haltzman, via the Huffington Post, gives great advice on how to end an affair:
"The very first step in moving past an affair is to end it. To the spouse of someone who has cheated, this seems like a quite simple thing to do. But, to the person having the affair, it's not so easy. In ways that are not logical, and not fair to the faithful spouse, the person having an affair feels the weight of responsibility to the third party. The most important thing to keep in mind, though, is what I tell all my clients who have cheated: Your first and only promise is the one you made to your spouse. You have no obligation to this other person…
There are four elements to ending an affair. 1. Be direct. Saying things like, "I think we should end this," leaves room for interpretation. There should be no doubt that the affair is over.  2. Be open to your spouse. Whether you choose to end the affair by email, phone, IM or twitter, you should do so with your spouse over your shoulder. Your mate should know what you say, and, if necessary, have input.  3. Be final. It has to be made clear that the door is closed. Ending an affair is not a temporary hiatus; it's a never-can-be.  4. Any follow up communication (and there will be follow-up communication) must be shared with your spouse." (3)
All of these steps must be followed, especially the 'no contact' step. If you want to recover your marriage, you cannot be a 'boomerang spouse' who keeps going back to the other person. I also know that you will probably feel guilt by going no contact with the other person, lest you hurt their feelings.
However, I cannot stress strongly enough that worrying about the other person is NOT your job. You should be worrying about how you have hurt your spouse and your spouse's feelings.
As for the other person, on some level, they knew exactly how it would end when they got involved with a married person. They went into the affair with their eyes open, aware of what they were doing. The other person had no problem trying to destroy your marriage, so the other person should not be surprised when you choose your spouse. The other person is not an innocent. The only innocents are your betrayed spouse and your children.
It is your responsibility to be loyal to your spouse and his or her feelings, but never to the feelings of the other person. The other person made a decision to get involved with you, whereas your spouse was not involved in that decision and was given no choice. However, your spouse will bear the burden of this terrible harm you have created.
Most of all, remember that the grass is greener where you water it. I would like for you to find ways to start watering the grass in your own marriage and see what happens. I can guarantee that if you put in the same effort with your spouse that you put in with the other person, your marriage will become amazing.
In Summary
The phrase "I love you, but I am not in love with you" is one of the most hurtful things a spouse can hear. Hearing this phrase creates a nightmarish experience for a betrayed spouse.
But, the most important thing a betrayed spouse can do is this: do not take the phrase personally since it says everything about the spouse who utters the phrase while saying nothing about the betrayed spouse.
Also, do not take this phrase at face value since it can actually mean many other things. This is a phrase someone uses when they are out of touch with their own feelings or do not know how to express their precise feelings. It is a catchall phrase that could mean any number of things.
On the other hand, you can use this phrase as a way to open up discussion to get to the bottom of what is going on. When someone says, "I love you, but I am not in love with you," use it as a guide to go deeper. Something is amiss and it almost always has to do with the wayward spouse. Find out the real reason a wayward spouse said this and try to get to the bottom of the feelings underneath it.
Even if you have heard this phrase many times, not all hope is lost. If you have been married for any amount of time, you have a history with your spouse, a life you have built together, and many memories. Use this phrase to inform how you will go forward even though something is amiss. Every problem has a solution when both people are willing to do some amount of work on their marriage. It may take time. It may take blood, sweat, and tears, but there is hope for recovery. No matter how bad it seems now, you are in a temporary situation.
Situations change, feelings change, and hearts change. It is possible to navigate the House of Horrors and to become closer in so doing. The House of Horrors is not forever and you and your spouse can disassemble it together.
How has your week been? Has your spouse said these words to you and what happened?
Sources
Stark, Vikki. I Love You but I'm Not in Love With You! The Ten Word Sentence Most Likely to End Your Marriage. From https://www.psychologytoday.com/blog/schlepping-through-heartbreak/201310/i-love-you-i-m-not-in-love-you 
Baruch, Vivian. I Love You But I'm Not In Love With You. From http://vivianbaruch.com/2015/06/24/i-love-you-but-im-not-in-love-with-you/ 
Haltzman, Scott. End Affair: How To Tell Your Affair Partner That It's Over. From https://www.huffingtonpost.com/2013/06/29/end-affair-how-to-tell-yo_n_3369292.html