What are some more reasons cheaters don't want to talk about their affair and/or provide the betrayed person with much – if any details?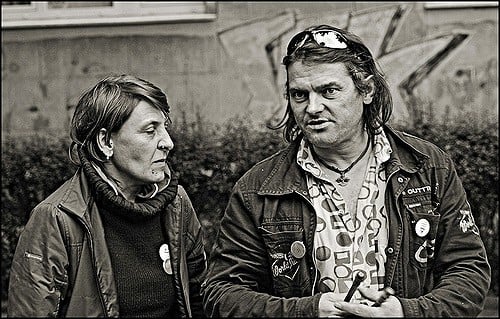 I wanted to piggy-back just a bit off Sarah P's excellent post from last week and provide you with some more reasons cheaters don't want to talk about their affair and/or provide the betrayed person with much – if any details.
By Doug
After all the secrecy and lying that usually comes with having an affair, very few unfaithful persons tell the whole truth when just beginning to answer their spouse's questions.  If they actually choose to talk about the affair at all.
If they do, information usually comes out in dribs and drabs (trickle truth).  And unfortunately, it seems that very few people who learn of their partner's affairs ever learn absolutely everything.
What usually happens is that an unfaithful person tells as little as possible – only what they feel they absolutely have to tell – and nothing more.
This is understandable in that virtually nobody – on any issue – wants to voluntarily disclose things that they know will create bad reactions.  It's normal human survival.
Of course, there are also other reasons for avoiding affair related discussions, which I will get to here in a minute.
My spouse doesn't always want to continue to talk about it. To him it's over and done and in the past where he'd like to leave it because he doesn't want to hurt me again.  But for the betrayed there's no such thing as "being hurt again."  The hurt is always there and will always be there.  It's how we choose to live with it that makes it better or worse."
Over the course of my mentoring experience, absolutely one of the most prevalent issues that people want me to address is their unfaithful spouse not talking about the affair.  (Second only to how to get the CS to end their affair.) That's because the person who has had an affair would like nothing more than to sweep it under the rug and move on without talking about it.
Meanwhile, the betrayed person has an intense need to know so that they can make some kind of sense out of what has happened.
The needs of the two people are very different, and the reasons for their needs are different as well.

So, what are the real reasons cheaters don't want to talk about their affair?
Believe me, I've heard some interesting and disheartening stories over the years.  Many of which really hit hard as to what the betrayed person has to put up with.
This post is going to be fairly short and sweet.  No research.  Just stuff that I've heard from other unfaithful persons, from lots of betrayed spouses, and from some of my own experiences.
Here we go…The real reasons cheaters don't want to talk about their affair.  (Please add to the list based on your own experiences in the comment section below.)
Sticking to the code of silence – Never tell. If questioned…Deny, deny, deny.  If caught…Don't say anything that might incriminate you.
Feeling guilt, embarrassment and shame.
Lack of remorse.
Protecting their partner's feelings. They don't want to hurt them anymore than they already have.
Protecting the affair partner.
To avoid a confrontation.
To avoid potential loss – their marriage, their kids, their home, their finances, their social standing, etc.
To not have their lies be uncovered or mixed up. It's hard to keep all the lies straight!
Because he/she is a coward.
They want to keep conducting the affair and/or have additional affairs.
To avoid further discovery of affair details and facts.
To avoid triggering their spouse.
The affair details may be foggy after several months or years.
The unfaithful person has successfully compartmentalized and filed the details away to avoid dealing with them.
D-day can be a sense of relief for the cheater (a huge weight off their shoulders), so now they feel that since it's out in the open, it's time to just move on. "No need to dwell on the past, now is there?"
The mindset that the more the betrayed knows, the less likely they are willing to forgive the unfaithful person and reconcile the marriage.
He or she doesn't feel safe or trust the betrayed enough to divulge information for fear of further punishment or other painful consequences.
To try and remain in/achieve a "one up" position over their mate. In other words, to be the one in control.
Unwilling or unable to take responsibility for his or her actions.
To avoid arguments, angry outbursts and other unpleasantness.
Doesn't want to be labeled as a "cheater."
They don't respond well if they feel like they're are being interrogated. (Fight or flight instincts).
The unfaithful is honoring some sort of pact they had with the affair partner to not divulge the truth and/or details.
The CS has a long history of lying and avoidance. It's second nature to deny and deflect.
In the case of an emotional affair, the cheater doesn't believe that it was indeed an affair. "So, what's there to talk about? – It was nothing! We're just friends."
It's simply easier for them to not discuss their affair, their feelings, their shortcomings.
They've already checked out of the marriage. What's the point of talking about it?
He or she is just being an asshole. (Very common, unfortunately) It's as simple as that!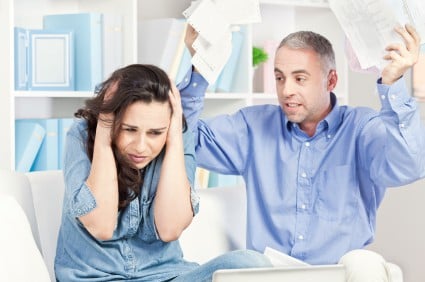 Here is an excerpt from "Inside the Mind of the Unfaithful" that further solidifies some of these points:
Why is it so hard for the unfaithful to talk about the affair?
This has to be one of the biggest challenges we run up against.  The unfaithful just do not want to talk about things. They don't want to talk about the affair, "It's over, let's move on, let's get on with our life and I don't want to talk about it."
So first of all, let's address what the mindset is there and why the unfaithful wants to do that and then in a bit we will touch on if there's anything the betrayed spouse can do to maybe motivate their spouse to talk and open up.
When I was going through this period, my mindset was that I wanted to avoid confrontation along with any possible consequences, arguments, yelling, anger, etc. You name it and I wanted to avoid it.  I just didn't want to deal with all that at first. In addition, there were so many lies and omissions that I was guilty of so I had to ensure that those lies and possibly others were never exposed. That didn't go too well, to say the least as they eventually all came to light.
Let's face it…these discussions are not pleasant. People tend to avoid unpleasant things – especially cheaters. Their fight or flight response is on high alert and if talking about the affair gives off the smell of pain or unpleasantness, then they clam up.
Another thing that we see is that once the affair has come to light, in many cheater's minds it is a huge weight off of their back and they feel like, "Whew! It's finally over. Now I can get on with my life." The problem though is that the betrayed is just now finding everything out and it's like a bomb was dropped on them. The pain is very new for them. They need to talk about the affair in order to understand what the heck happened so they can process the pain and get a handle of their confusion.
Tim says…
Especially at the beginning when my wife requested to have conversation about it, I was very resistant. Shame was a huge reason for me, which especially in men tends to be quite a trigger. I didn't want to talk about my failure. I didn't want to be reminded of those things. I'd rather just say 'I'm sorry' and be able to move on.
What I've learned is that's exactly what I needed. I needed to learn the vulnerability of talking about those areas of brokenness and need in my life. For me, that's where healing started. Instead of avoiding that stuff, I needed to be with it, sit with it, have conversations about it. But it took me a while to get there. I will say this, once I got to the place where I felt like healing had really taken over my life, that resistance to the conversation really broke down in me. Not that I was excited to talk about my affair, but I realized that that was something that was necessary for my children, for my wife and so it changed.
Another possible reason for not wanting to talk about things is that the unfaithful may be trying to fight for the marriage and there may be things – especially details – that they don't want to discuss for fear of hurting their spouse even further. Some of the details are going to be hurtful so they'd rather just keep quiet about it – not even lie about it because they don't want to cause any more pain. The weird thing about that is that the unfaithful have to be willing to be honest so that the betrayed can forgive and learn to trust them again. But that typically doesn't make any sense in the cheater's mind at the time.
Many cheaters also don't want to talk about the affair and "just move on" because they probably haven't been very truthful up until that point. They may be telling their spouse that it was a 3-month long affair which entailed having sex just 4 times. When in reality the affair lasted two years and they had sex 44 times.
So, talking more about things could bring up more of what they've been lying about. They're thinking, "I've confessed some things and for now, my spouse has accepted it, so the more I talk about it, the greater amount of lies I have to remember, and that's going to be difficult." So sometimes that's why the unfaithful don't want to talk about it. But most times it's because they don't want to look at their own shame and they don't know how to support their spouse when the pain seems to overwhelm them. They can't seem to just say something and the betrayed snaps out of it. So, by not talking, they avoid feeling less capable or inadequate and so the alternative then is to just move on.
Ok.  There you have it. 
Now, most of us understand why the betrayed spouse needs to talk about the affair and needs to know details.  Sarah did a great job of explaining them, btw.  If you're a betrayed spouse, you have your own reasons for why you need to talk about the affair, and whatever they may be, they are more than enough reason for your unfaithful spouse to comply.  
However, if you are an unfaithful spouse, perhaps you don't fully understand the reasons why your spouse needs to know – or even how to talk honestly about your affair.  If that is the case, here are a couple of posts that might be helpful for you: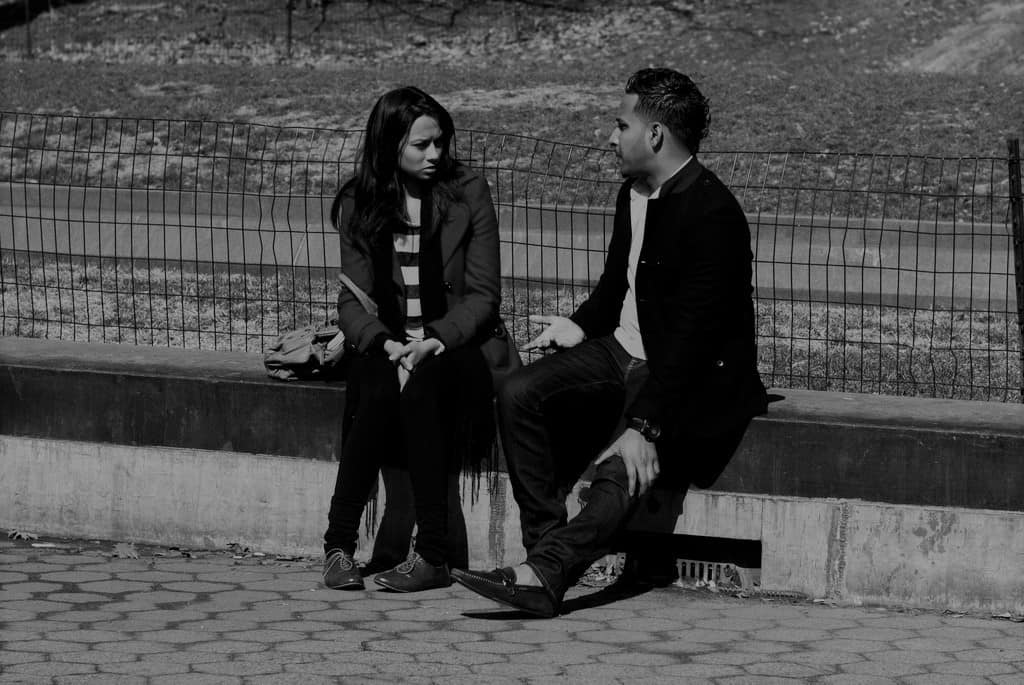 Finally,  here is another excerpt from "Inside the Mind of the Unfaithful" where Tim and I address some ideas on how to get the unfaithful person to talk about the affair:
So how can the betrayed motivate the cheater to talk about the affair in an honest fashion? 
Remember that there can be no one-size fits all answer here and a lot can depend on the circumstances of a couple's unique story at the time; how invested the betrayed partner is in that moment, if they're working on the marriage or if they're still in the confused state or whatever.
Since most cheaters tend to avoid talking about the affair in an honest fashion (if at all) because of the various reasons we just discussed, it might then make sense to encourage betrayed spouses to figure out what it might mean in their relationship if they were to move toward their unfaithful spouse lovingly and honestly.
Now that's hard for a person who has been betrayed to hear. And a lot of times they can't even do that because they have to sit back and lick their wounds, so if someone is really in a state or trauma, unsure of whether they want to stay or go, or if they're in the first few months of recovery, it may not make sense.
The intent here is to move toward the unfaithful spouse lovingly and honestly and not in an attempt to change them, not to convince them to change their mind, but just out of a sense of strength to say, "I want our marriage. I'm willing to invest in this. I'm willing to do what needs to be done. There are things I need from you, and I invite you to the process." And let them make that choice without feeling the pressure of it.
I can tell you from experience that Linda eventually got to the point where she was able to approach me in this fashion and it worked. I felt the hostility fade away and a safe environment for honest, open communication enter our relationship. Really, if the recovery process is such that you want to be able to heal the relationship, then trying to create a safe place for the conversation to happen is going to be important.
Now I realize that once an affair is discovered, both partners can become somewhat out of control and there will be an incredible amount of intense emotion going on. What's going to happen is going to happen.  But as they settle down from that and start to wonder, "What do we do now?" It can be beneficial if the betrayed spouse can try to control the way they regulate the questions.
When it's just a constant barrage of questions and questions and questions, it tires the cheater out, it tires everybody out. Thus, it can be a helpful thing if they can come to a point when they are more intentional and specific about how much they ask and when they ask it.
Now, I know what some of you are thinking… "You've got to be kidding me. My spouse had an affair and now I need to be all nicey-nice when trying to get him/her to talk about it? Not a chance!"  I understand that train of thought. I really do. But I can tell you that in nine out of ten instances, creating a safe environment for honest and open communication will be more effective than being combative and full of anger.
If there's a willingness to work on the marriage, to always affirm, "Listen, I want to move toward forgiveness and I'm willing to move toward that but in order for me to understand it I need you to be invested in it and I need to understand what has gone on here. You've got it all figured out. You lived it. It's a big blur to me. I need you to be willing to be honest enough and vulnerable enough to be honest with me about this. And I'm telling you, I'm willing to work through it. I can't think of anything right now that I'm not willing to forgive but you're going to have to just trust me whether I can or not. But in order for me to forgive it I've got to understand it. In order for me to trust you again, I've got to know that you're willing to risk being honest with me." And that's a message for a lot of the betrayed spouses they're going to have to hear a number of times before they're willing to risk stepping toward that. But it's important to happen.
The reality is, when a person acts unfaithfully, it's a selfish act. It's really an illogical behavior, and so trying to sort out an illogical behavior and trying to express it in a logical way does take a little bit of time. So creating the environment that says, "Okay. Well, it doesn't make sense, but help me to understand that." instead of saying, "That can't be. No, that's not true. That's impossible. There is no way that could have happened that way." Thus, it would be helpful for a spirit of understanding to be present as opposed to trying to prove why something happened or didn't happen.
So you want to be able to create an environment that allows for the unfaithful party to sort through and be able to share what they were sharing and what was going through their head at the time. Quite likely they will need to say it a few times, because most often what they say is partial truth or it's not fully clear. It doesn't make sense until they've had a chance to talk about it.
It took Linda and me a long time to learn good communication and how we could talk through things effectively. It was mostly my issues and my problems but Linda also had to learn what my hot buttons were and how to talk to me in a way that would encourage me to open up and talk about things and not be fearful for any kind of consequences or battles or anything like that.
Tim says… 
One of the things that became helpful with my wife was if I told her something happened – and of course she remembered every single word I said, how I said it and when I said it, and I couldn't remember what I said five minutes after I said it
– and then when she would asked me the same question for the hundredth time and I gave her a different answer, she said, "Well, but you said this these times before." One of the things that helped me is that I could add to what I had said earlier without it necessarily being completely contradictory. It was just, in addition to what I already said previously. If the environment can be safe enough to make those kinds of comments and additions, that goes a long way in the recovery process for the person who's been unfaithful, because I needed to also have a chance to talk about what I did and how I felt, because, frankly, I didn't really fully understand all what I did initially. 
Many unfaithful people will eventually talk about the situation and may even be the party to bring it up. But they're only going to do this once or maybe twice. However, they don't want to keep bringing it up over and over as there is still the feeling that what they say is going to be used against them in some form or fashion.
As Linda asked me the same questions many times, she got to where she would preface her question with something like, "I know you've told me this before and I'm not trying to trap you, but help me to better understand…" This way the cheater won't feel as though they have to protect themselves when answering the questions.
I know all of this might not seem fair to many of the betrayed out there as it might make more sense to some to just say "Look, you betrayed me, now you're going to talk to me about this, or else!" And in some respects, this is true. But in practice, if there is not a safe environment in the eyes of the cheater, they probably won't open up.
Something else I wanted to mention too is that it can be really important for the betrayed spouse to be able to take care of themselves. That is, to find some support, somebody that they can vent to and who has their back, because the unfaithful person often can't (or won't) listen to every single thing that the betrayed spouse has to say. The communication isn't always going to be conducive to recovery or healing because some of the things said are going to be harmful, some of the things said are going to be misinterpreted, and some of the things said are going to be misrepresented. All this does is add to the frustrations, resentments and anger. So it might be a good idea to be able to bounce your thoughts off of a supportive individual – whether a friend, family member or therapist – until the unfaithful gets his/her act together.
Whenever you're ready, here are 2 ways we can help you:
1. If you're still looking for traction in your affair recovery experience, we'd recommend starting with an one of our affordable programs. Here are 2 options:
→ Survive and Thrive after Infidelity – A unique and complete resource that will guide you through the recovery and healing process starting at D-day. It will provide you with the knowledge and tools to not only survive the affair, but thrive! Get started now!
→ The Unfaithful Person's Guide to Helping Your Spouse Heal From Your Affair: For the struggling unfaithful person, this program delves into the 24 'tasks' that the cheater must complete for them to move from betrayer – to healer, while gaining a better understanding of their betrayed partner and what he/she is going through.  Become a healer.
2. Individual Mentoring – Whether you're the betrayed or the betrayer, to talk to someone who has gone through what you're going through and who can listen and empathize with you is an incredibly powerful and valuable thing. It's not just sympathy – it's empathy – and it's irreplaceable. Reserve a session (limited spots available).