The concept of post traumatic growth after infidelity…The fact that we often overlook is that trauma can indeed lead to growth.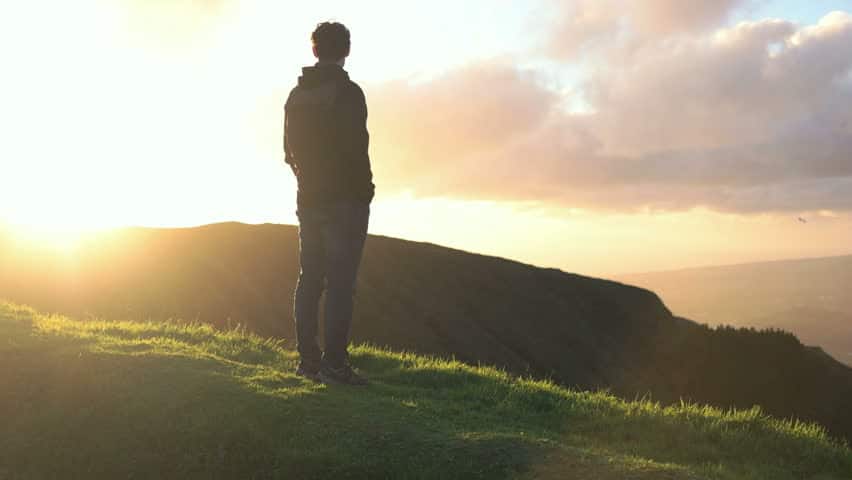 By Sarah P.
In past blogs, I have discussed various aspects of PTSD as a result of an affair as well as trauma bonds. I have also discussed the idea that it is possible to overcome trauma. But, the one thing I have not written about in great detail is the concept of post traumatic growth after infidelity.
Our society focuses so much on PTSD, that we sometimes forget that trauma can lead to growth. Like a tree that has been severely pruned, it would seem in the short term that the tree was too diminished to resemble its former self. But, in time, the tree rebuilds itself and is stronger and more beautiful than ever.  Post-Traumatic Growth (PTG) is kind of like that.
But what is it?
The Post-Traumatic Growth Research Group says this about PTG:
"It (PTG) is a positive change experienced as a result of the struggle with a major life crisis or a traumatic event. Although we coined the term post-traumatic growth, the idea that human beings can be changed by their encounters with life challenges, sometimes in radically positive ways, is not new. The theme is present in ancient spiritual and religious traditions, literature, and philosophy. What is reasonably new is the systematic study of this phenomenon by psychologists, social workers, counselors, and scholars in other traditions of clinical practice and scientific investigation…
Sometimes people who must face major life crises develop a sense that new opportunities have emerged from the struggle, opening up possibilities that were not present before. A second area is a change in relationships with others. Some people experience closer relationships with some specific people, and they can also experience an increased sense of connection to others who suffer. A third area of possible change is an increased sense of one's own strength – "if I lived through that, I can face anything."  A fourth aspect of posttraumatic growth experienced by some people is a greater appreciation for life in general." (1)

Living through trauma is by no means a welcome event. Most people would rather give up an arm than live through an emotional trauma. Trauma is soul-shattering.
Even though a traumatic event occurred outside the person and is no fault of their own, that person is still left to pick up the pieces. They are responsible for locating and picking up each piece of their shattered soul and reconfigure it with crazy-glue. Any way you look at it, it all seems so unfair.
There are a myriad of other ways to experience growth that do not involve having the proverbial rug pulled out from under your feet. But, for most of us here on this blog, we are all bound together by the common thread of trauma due to infidelity.
We are all here to support one another pick up their soul pieces and perhaps pass around the communal crazy-glue. We are a community of people that are rebuilding our 'soul houses' despite having them leveled by trauma.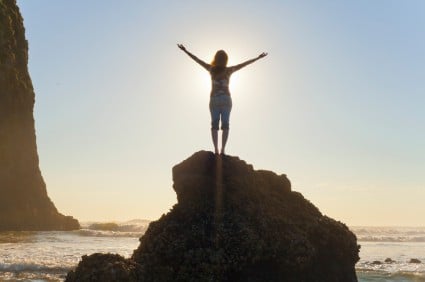 Let's take a look at two fictional couples who have experienced affair and how they might fare…
Malia and James
Malia could not forget the evening when her entire life came crashing down. In a rare moment, Malia's husband James had forgotten his smartphone on the counter.
Malia couldn't help but notice the following text appear on his screen along with a female name she did not recognize: "Hey babe…can't believe desks, chairs, and car seats can be used in such creative ways. Counting the seconds til we're together again."
In an instant, Malia's happily ever after turned into a happily never after.
When James returned to the kitchen, Malia was quietly crying and holding his phone hoping there was an explanation. Malia held up the phone and showed him the text.
James's seethed and yelled, "How dare you spy on me!"
Malia asked through tear-filled eyes, "I thought I was enough… why?"
James grabbed the phone from Malia's hand. Without a word, James stomped off, immediately left their home, and drove away in his car.
Pots were left simmering on the stove, but Malia no longer cared about dinner. Everything had come to a standstill in Malia's world; life was over as far as she was concerned. Malia had experienced a tramautic event and at that moment the future seemed hopeless.
Will and Mary
Will and Mary met at basic training. Mary was a demure and petite blond who kept her full head of hair in a tight bun. Will was a muscular man with kind, dark eyes.  As soon as their eyes locked, it was love (or perhaps lust) at first sight.
They married only three months after meeting and their mariage was marked with fun. It turned out Mary was not as demure as she presented herself to be and she was always pulling Will along on new and exciting adventures. Will was smitten because Mary was an enigma to him and he never knew what would come next.
They climbed the military ranks together and were usually assigned to the same bases. One day, orders changed and Mary was sent to a new base three months ahead of Will. Will had become an officer and an important member of a medical team. He was required to train his replacement before he could join Mary.
Everything was wonderful when he joined Mary at their new base. Even though Mary was not wearing her wedding ring, he did not think much of it. Will was promoted to lead a new emergency medical team and dove head first into work.
One day, a member of Will's team told him that he had been dating Will's sister, Mary, for a couple of weeks, but that Mary had broken it off so she could date several of this man's friends. The man told Will, "I still miss her because she was so great in bed."
After doing some digging, Will realized that his "sister Mary" had intimate relations with thirty different men on that very large base. When Will confronted Mary with the facts, she denied it. But, then Will told her about the names of some of the men she had relations with when she and Will were apart.
Mary broke down in tears and claimed she had 'needs,' but that she had chosen Will to marry and wanted to work it out. She asked Will to move on and pretend like nothing had happened. Will was unable to "move on" and filed for divorce immediately.
A Real Couple
If these scenarios sound familiar, it is not a coincidence. Such tragedies are unfolding every night in homes across the world. Infidelity is an issue that leaves no one unharmed. Most adults have either experienced it or know someone who has experienced it.
It does not matter if the wayward spouse is a man or woman, there is a script that cheaters tend to follow. So, if these fictional stories ring of familiarity, they seem familiar because I am using these stories to illustrate a common dynamic found in marriages where infidelity has occurred.
I wanted to contrast my fictional accounts against a real account I found in the comments section on a website called Paired Life:
"My husband had a sexual affair and at the same time had an online emotional affair with a much younger woman. The sexual affair was just supposed to be friends with benefits sex but his married friend decided she wanted more. He did not want more with her. The 26 year old online affair, she's different. He cares about her, doesn't want to hurt her but his whole relationship with her has been a lie as well. His sexual affair started with her when his friend fell in love and her wants in their relationship changed. In order for our marriage to survive he needs to end his emotional relationship with this girl.
I wish I knew if I was making the right choice to continue to try and work this out with him. It should be an easy fix. Either he chooses life with me where I'm willing to work though and save our marriage or he isn't. It's very hard to walk away from someone who tells you it's you he really loves, and wants to be with but at the same time he won't disconnect his girlfriend cellphone to prove it. He doesn't want to hurt her because she suffers from anxiety and depression, he worries about her. He's not a mental health professional, he cannot help her. If anything he is making things worse, because it would be just as devastating to her, as it was to me, if she found out he's lied to her for the last three years. My patience is coming to an end, I'm finding it easier to walk away from him and not listen to his reasons for not doing what he told me he would do, why he can't just shut the phone down. I don't care anymore, just shut the phone down and then we can talk about repairing our life. I'm drained and have spent far too long trying to fix something I did not break. I've given him a year to prove he was going to change and it's still going on. I want to believe he's a good person and that he truly does want our marriage to work but there have been so many lies that I'm not sure he even knows what is the truth is anymore." (2)
Even though this is a powerful account, the idea that she feels like she is stuck fixing something she did not break stands out to me. This is the situation in which all betrayed spouses find themselves—they have to fix a marriage that they did not break and they have to fix those shattered pieces of their soul.
It also appears that her husband has knight-in-shining-armor syndrome (not a real diagnosis). But, he simply cannot resist rescuing younger women who are troubled. It also appears that her husband is trying to prolong the cake phase for as long as possible and he is willing to do or say anything in order to keep both women in the picture.
If this marriage were to survive, this husband would have to dump his mistress and cut all contact, but I would predict this is highly unlikely in this real-life story.
Back to James and Malia
James had ended his affair and both Malia and James wanted to repair their marriage. The problem was, Malia had already rewritten her entire marriage as a sham and she could not imagine having a solid marriage again.
Malia kept replaying over again in her mind the moment that she read those life-changing words on James's phone.
She had not gotten a good night's sleep in months because she experienced both her waking life and her dream life as one, long nightmare.
Malia was constantly on edge and normal background noises in her home caused her to physically startle.
Malia had stopped preparing dinner and almost always purchased take-out meals.  Anytime she entered the kitchen, it caused her to remember her own "D-Day." As a result, she lost so much weight that friends wondered if Malia was experiencing a life-threatening illness.
Malia felt like she was on the verge of a nervous breakdown and scheduled an appointment with a therapist. Malia and her therapist discovered that she had developed all of the symptoms of PTSD as a result of James's affair.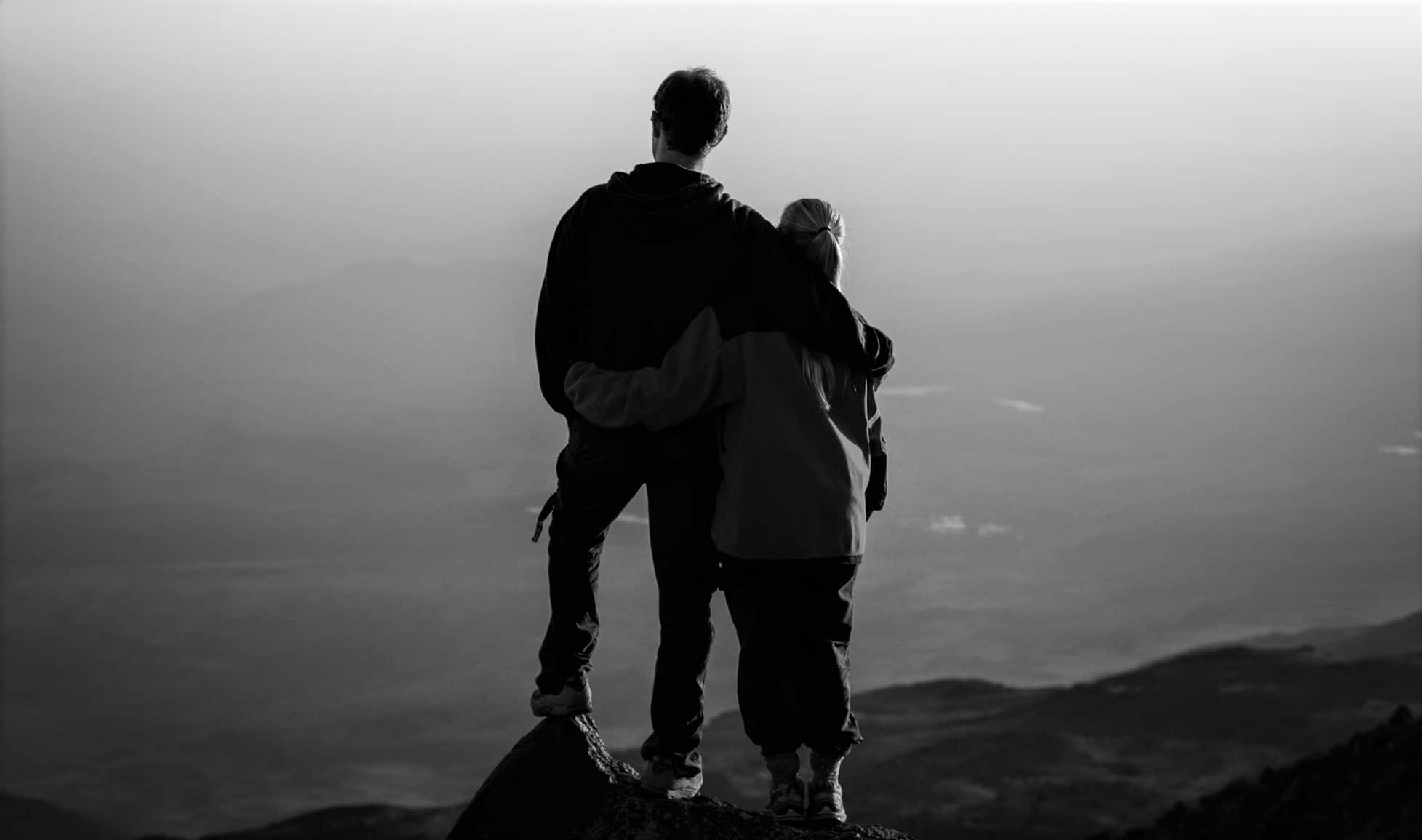 The Four Symptom-Types of PTSD
Even though I have written about this before, I wanted to provide a refresher.
PTSD is most often associated with war veterans or individuals who have experienced catastrophic events. While these events often cause PTSD, it has been discovered that infidelity can also cause PTSD.
As in Malia's case, developing PTSD as a result of an affair is a very common occurrence. There are four major symptoms that point toward a potential diagnosis of PTSD:
Reexperiencing the traumatic event long after it has passed
Avoiding situations that cause an individual to recall the traumatic event
Changing a person's belief systems as well as their perceptions of themselves and others
Experiencing continuous hyper-arousal that affects almost every aspect of an individual's daily life
Since Malia was experiencing all of the symptoms of PTSD, she would be required to work through both trauma and infidelity at the same time. This would cause Malia to have a difficult, but not impossible road ahead of her.
Fortunately, in this case, James was remorseful for what he had done and he willing to see a marriage counselor with Malia. James wanted to recover the marriage, wanted to help Malia heal from PTSD, and he was willing to do the work required.
Back to Will and Mary
As you can imagine, Will and Mary was a lost cause. After much soul-searching, Will realized that he could have been motivated enough to do work if there was only one other man. However, the fact that Mary had so many lovers caused Will to bale and rightfully so.
A married woman who has intercourse with so many different men in such a short amount of time is an incredibly troubled woman. The fact that Mary had so many lovers pointed to the idea that Mary was profoundly broken on the inside.
Will was smart to leave because Mary showed no insight or remorse. Had Will stayed, he would have become a broken and bitter man.
Infidelity, PTSD, and the Sound Relationship House
For those familiar with Drs. John and Julie Gottman's work, they invented the concept of the Relationship House and how to create and maintain a Sound Relationship House.
When a person has experienced infidelity and subsequent symptoms of PTSD, this situation impacts every aspect of the Sound Relationship House. In fact, such a situation would be akin to a hurricane completely leveling a couple's metaphorical relationship house.
The Sound Relationship House is a foundational concept within Drs. John and Julie Gottman's work. The building and the maintaining a Sound Relationship House is the key to a deeply fulfilling relationship.
There are seven key components that work together to create a Sound Relationship House:
The creation of love maps
The expression of fondness and admiration
The act of turning toward a partner (versus turning away)
The choice to keep and maintain a positive perspective
The ability to manage conflict well by accepting influence, dialoguing together, and practicing self-soothing
The ability to partner together to make life goals and dreams a reality
The creation of shared meaning in a relationship by identifying a deeply fulfilling legacy
All of these aspects are affected by infidelity. A couple's Sound Relationship House must be rebuilt while they rebuild their marriage. This type of work is not for the faint of heart. However, the act of restoring a marriage and a family is worth the effort.
But, the most heartening news is that marriages can not only survive after an affair, they can also thrive. This is referred to as Post-Traumatic Growth (PTG).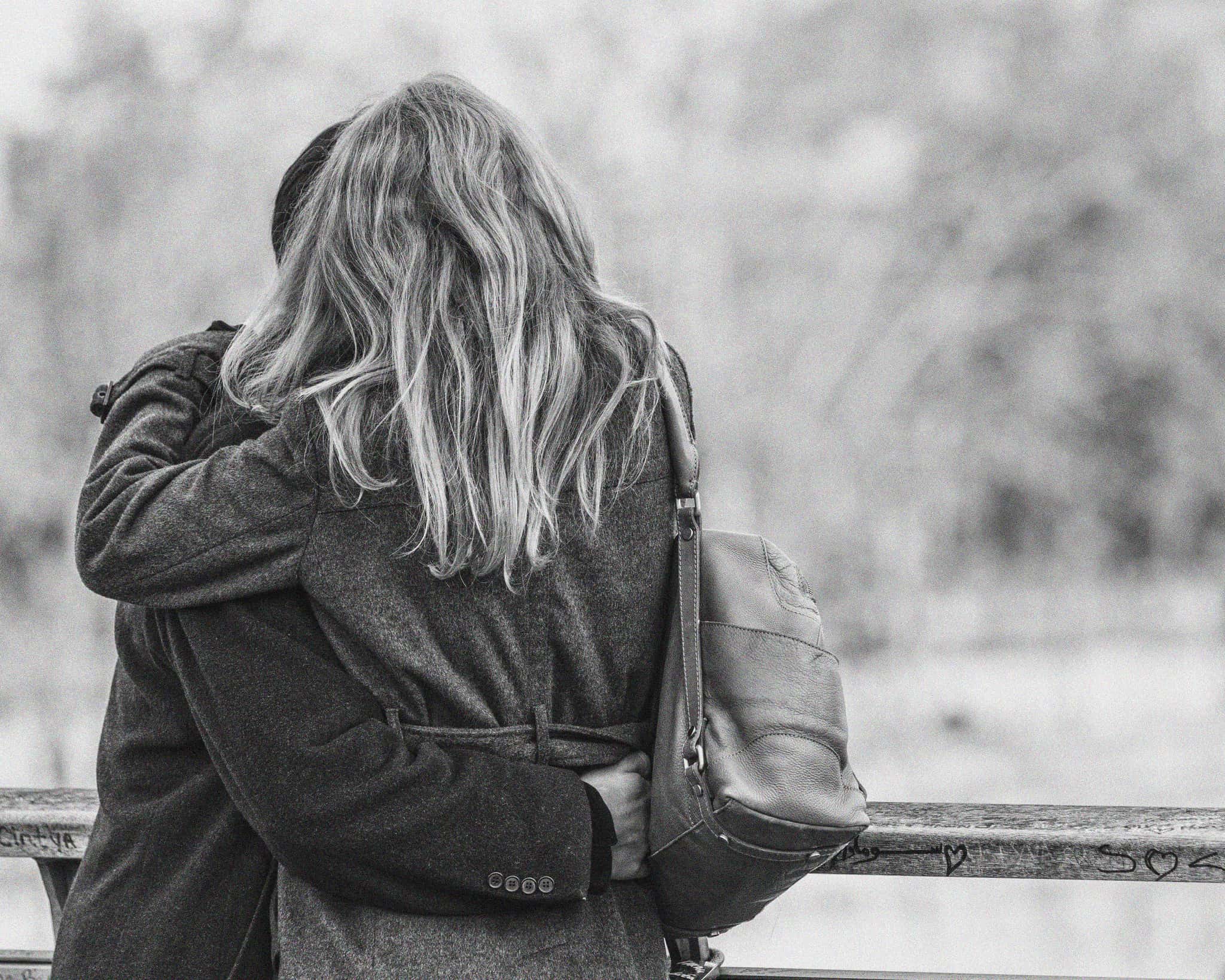 3 Healing Ingredients for Post Traumatic Growth after Infidelity:
The key to healing from an affair and experiencing Post-Traumatic Growth is to use a method that Drs. John and Julie Gottman developed called Atone, Attune, Attach.
This method would be ideal for couples like Malia and James where both appear equally committed to repairing their marriage.
The first step, atonement, requires a wayward spouse, such as James, to show genuine remorse: Atonement. After he shows remorse, James must also be transparent about his actions during the affair.
The second step in the healing process is Attunement. Attunement is an acronym that stands for the following actions:
Attending to partner's feelings
Turning toward a partner
Tolerating both good and bad feelings
Understanding a partner's perception
Non-defensive listening
Empathizing
These actions may not come naturally to everyone, so a couple must be very intentional in their efforts to adopt these behaviors. It will be especially important for a wayward spouse like James to engage in attunement. When wayward spouses actively display these behaviors and do so for an extended period of time, a betrayed spouse like Malia will trust and forgive more quickly.
The third step in healing — Attach– shows a couple how to rebuild their connection with one another. It should come as no surprise that many betrayed spouses have a very difficult time becoming vulnerable enough to rebuild genuine sexual intimacy. However, reestablishing physical intimacy is key. Thus, the main goal of the attachment phase is to rekindle a profound sexual connection.
Sometimes couples will have a sexual connection due to hysterical bonding, but the attachment step is less about hysterical bonding and more about creating a profound connection.
Prior to affairs, many couples fall into patterns where they have disconnected sex. They know what the other needs to get ready—they go through the motions—and there is nothing new or inspiring.
This last step works best if couples build a sexual connection based on true vulnerability, unconditional acceptance of the body of the betrayed spouse, and the wayward spouse taking the lead in creating an environment of emotional safety.
What About Forgiveness?
In the most extreme cases of transgression, forgiving someone for their actions may seem impossible. Still, forgiveness is too important to ignore because of its' role in Post-Traumatic Growth.
A study by Heintzelman et al. found that the act of forgiveness is a significant predictor of Post-Traumatic Growth. (3)  While forgiveness sets the bitter-hearted free, it also works to support the primary vital tools of healing: Atone, Attune, Attach.
Happily Ever After (Again)
With the help of a therapist or marriage mentor and the process of Atone, Attune, Attach, recovering one's marriage is probable. However it requires that both people be very intentional about rebuilding a Sound Relationship House and co-creating a marriage that is more fulfilling than the marriage they had before.
It is possible to take the proverbial lemons that life hands you and make lemonade. It's not easy, but it is possible. Most of all, the trauma that is so utterly destructive to a marriage can be transformed into a powerful tool for Post-traumatic Growth.
Sources
Post Traumatic Research Group. What is PTG? From https://ptgi.uncc.edu/what-is-ptg/
CheatLieRepeat. Ten Personality Traits of a Cheater. From https://pairedlife.com/problems/So-whats-the-deal-with-Cheaters
Heintzelman, A., Murdock, N. L., Krycak, R. C., & Seay, L. (2014). Recovery from infidelity: Differentiation of self, trauma, forgiveness, and posttraumatic growth among couples in continuing relationships. Couple and Family Psychology: Research and Practice, 3(1), 13-29.