by Sara K.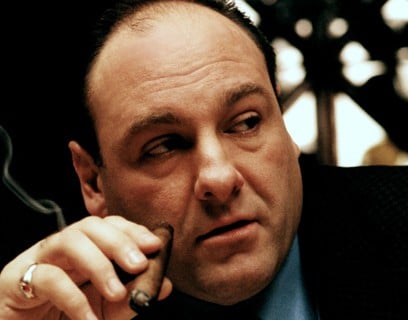 I was recently watching a rerun of AMC's Madmen and came to a realization. We in America are so fascinated with men leading the double-life. As someone who is married to a finally come clean man from the secret life, this got me wondering. Why are we so obsessed in glamorizing these men who cheat?
Years ago my husband and I decided to foray into the twisted life of Tony Soprano. Night after night we would watch the Soprano's DVD hungering for more of Tony's lies and womanizing. There was a need to see more, find out if anyone realizes his secret. In the real world, the affairs, the murders and the money would be the secrets. But, in Tony's case his personal secret was actually the therapist he was seeing on the side – not for sex, but for mental health. The immorality of the Sopranos world was never hidden in fact in this show it was high-fived. It was the healthy act of trying to deal with his past that Tony was too embarrassed to let anyone know.
My husband and I would watch this show snuggled up together – all the while he was actually his own version of Tony – lying to me about his own deeds on the side. That was the irony of it all…
Once we finished the many seasons of Sopranos and said our goodbyes we began to watch the Showtime show, Dexter. This show is premised on a seemingly nice guy cop who just so happens to also be a vicious and methodical serial killer. His secret is a little more scary and horrifying. However, there is a lovely little twist. Dexter only kills the bad guys – rapists, murderers and child abusers. Instant moral dilemma, as you find yourself hating to love a murderer.
Recently we added another show to our repertoire (maybe we need to get out more…), Madmen. Initially we were attracted to this show because it seemed rich in modern history. The clothing and the scenes were amazing to watch. But, then we realized we were once again drawn into the double-life of Don Draper – womanizer, alcoholic and adorable ad man just simply assuming a dead person's life when he realized his own was going no where fast.
In thinking about these themes (for those who think it's just men portrayed as the cheaters and the liars – take a look at Weeds) of secret lives I realize how sad they are.  My husband and I recently discussed, post coming clean, that these men and women are missing out on the reality of a life without secrets. How free it is to never be looking over your shoulder, to always mean what you say and say what you mean? But trust is never glamorous; no one wants to watch a movie or television show about an actual good guy husband, who honors his vows and commitments. No one wants to see a day-to-day life that involved sacrifice and hard work to keep a marriage healthy. For some reason, those types of shows are put into the comedy genre. Interesting to watch, but too funny to be reality.  During my healing process after I found out about my husband's infidelity, I saw a very relevant episode of Everybody Loves Raymond. Any couple that has watched this show can definitely identify with the themes and the writing in that sitcom. All laughing aside, this show shares more reality but, less popularity than someone who schemes, lies and cheats.
Maybe one day we'll be interested in watching a television show where they all just live a normal boring and real life. Men and women working, eating, taking care of the kids, paying bills…. Eh probably not.
Then came Reality television….