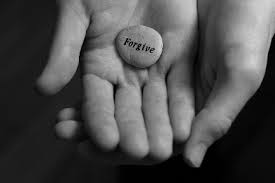 An extremely important component of forgiveness after infidelity is effectively reframing the story that you tell yourself. This is also related to the concept of self-talk.
Each time we witness an event or think a thought, our mind automatically constructs a story around each thought or event. The story that our mind constructs can be a positive one or a negative one. Out of these stories, we develop a type of ongoing self-talk in our minds that reinforces the story, either positively or negatively.
But the good news is, we are in control of our perceptions, our self-talk, and even our 'stories'. We can re-write our perceptions, we can choose a different type of self-talk, and thus impact the stories we tell ourselves.
This process is called reframing. Once we have reframed a story and keep thinking about it in more healthy terms, then these stories are committed to permanent memory. It's like overwriting a file on your computer.
Here's a rather extreme, yet very real example of how reframing works.
During the holocaust, many people were sent to concentration camps: Jews, gypsies, people with mental illness, or even anyone who did not simply agree with the prevailing viewpoint of the Nazi party. When people were taken, they were immediately separated from their loved ones, their houses and possessions were stolen by soldiers, and family members were sent to different camps. If someone happened to get out alive, they could be sure their family members did not. Entire families disappeared within the blink of an eye.
One man, a very well respected (newly married) Austrian physician named Viktor Frankl was taken to one camp and his wife and his elderly parents to another. Viktor was sent to Auschwitz, the most notorious death camp during the Second World War.
Frankl almost died there—in fact, there were many times Frankl wanted to die since he never got enough food, since he was bitterly cold during the winter, and since he was forced to live in conditions to which even the lowliest animal would not be subjected.
But, somehow, the life force inside Viktor Frankl was so much stronger than that and he experienced a most profound shift in his perception. This profound shift in his perception kept him alive and he was able to eventually get free from the camp and begin a new life in the United States.
Viktor wrote a book about his experience called Man's Search For Meaning and it is as relevant today as it ever has been. About the topic of perception and freedom of choice, Frankl says:
"Everything in life you have can be taken from you except one thing -your freedom to choose now. How you respond to the situation is what determines the quality of the life you live, not how rich or how poor. The quality of our lives is how we respond to these realities, the kind of meaning we assign to them, what kind of attitude, what state of mind we allow them to trigger because the mind is its own place and in itself it can make a heaven out of hell and a hell out of heaven."
So, in a nutshell, this is what reframing is about—it is learning how to make a heaven out of hell. You know as well as I that there is no hell in marriage like the hell of finding out your spouse has had an affair. But, you have a choice and you have the power to change your perception of your situation. You have the power to make your own heaven despite what has happened in the past. If Viktor Frankl can do it, we can too.
Here's an example of what reframing looks like based on my own experience.
Old story:
When I first found out about Doug's emotional affair, I felt responsible and I felt utterly alone. I was constantly fearful of what would happen. I secretly wondered if I was the cause. I felt completely worthless, unlovable and I stopped eating and drinking. Thoughts of bitterness and fear flooded my mind and I was a mess. This is how I felt prior to forgiving Doug—I was locked in the cycle of being a victim.
New story:
In order to break free from all that pain, I had to develop a new story or 'reframe' what happened. I had to move from the disempowering stance of being a victim to the empowering stance of forgiveness. I had to start thinking thoughts like this:
"We are going to work through this as a couple."
"I refuse to allow adversity to bring me down any longer. I will use adversity to build a stronger marriage."
"I am a good and loving person. Though I did nothing to deserve this, I refuse to be harmed even further by a mistake that was not mine."
"Everyone makes mistakes, no one is perfect—this life is not perfect. But I choose to be okay."
"I choose forgiveness, love and hope over anger and bitterness."
"I am inherently lovable and my worth is determined by the fact that I am a child of God. No experience and no human can change that fact about me."
"I can choose emotional freedom. I choose my reactions and today I choose to behave in ways that are forgiving."
"I did not cause or create the affair and I release the penalty to God (my higher power). I do not have to punish my husband for it or hold a grudge."
So, as you see, rewriting the story is not about denying what happened, it is not about rewriting factual events that occurred, and it is not about closing your eyes to truth.