A reader shares some of his experiences with Post Infidelity Stress Disorder (PISD).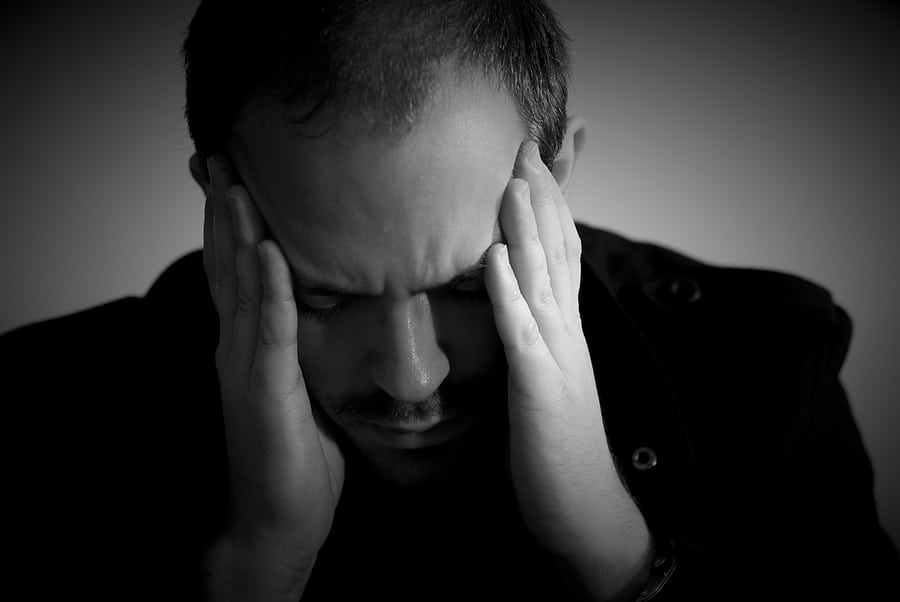 We recently received a response from a blog reader, Andy,  to one of Sarah's Transformation Thursday emails.  The topic of the email was on Post Infidelity Stress Disorder (PISD).  
We wanted to share his email as it describes a bit of what he's gone through and perhaps some of you might be able to relate to it.
First however, we wanted to share Sarah's email so that you have an idea of what we're referring to, as well as gain a little insight on how to work through personal trauma.
Here we go…
You are Not Alone If You Experience Post Infidelity Stress Disorder
By Sarah P. 
While Post Infidelity Stress Disorder is not an official diagnosis in the psychology community, many therapists are using this phrase because they have observed that infidelity often leads to traumatic feelings that sometimes develop into Complex PTSD.
If you are feeling as if you have developed Complex PTSD or Post Infidelity Stress Disorder, you are not alone. 
Today I am presenting you with advice from Perspectives Counseling on how to work through personal trauma.
Perspectives Counseling notes:
"Normalize your experience:  Perhaps one of the most important things to remember is that obsessive thinking is a normal response to trauma.  As you take the steps to deal with the new reality (with challenging previously held assumptions and integrating them with reality), you will likely have intrusive obsessive thoughts.
Writing:  An intervention that has helped when working through intense/intrusive obsessive thoughts includes writing down one's thoughts.  It may sound cliché, but writing provides an opportunity to be uncensored in one's thoughts and feelings, allowing for further exploration of self, often providing opportunity to gain new insights and clarification.  It can help you keep track of unanswered questions and can help you clarify your thoughts to be better prepared and in a better emotional state when communicating with your partner (if this is desired).
Schedule worry times:  Set a specific time each day (try to be consistent) and for an allotted amount of time (no longer than an hour), use that time to worry, obsess, and revisit and frustrating images.  If thoughts creep up during the day, gently remind yourself that you're saving them for 'worry time'.  This is to help intrusive thoughts from taking over the whole day. Over time, worry time decreases in length and in intensity.
Change the channel:  Imagine your mind as something that can be controlled by a remote control.  Whenever you're overcome by undesired images/thoughts, change the channel to something that is more desirable (perhaps a positive memory with someone else, a hope for the future, visualizing something different).
Try to predict and prepare for flashbacks:  Try to identify 'triggers' to flashbacks and if possible try to preplan for them.  Try to have the betraying partner involved, validating your experiences along the way and helping rewrite the script (i.e. having a more desirable experience be associated with the trigger).
Replace raging or unhelpful thoughts with more calm and helpful thoughts: When realizing that you're ruminating or having specific thoughts, ask yourself "How is this helping me or my situation?"  Sometimes the thoughts help keep us stuck and sometimes we feel entitled to the emotions (i.e. anger) that we feel, but try to remind yourself of the helpfulness of the thoughts behind the anger.  What is your goal?
Self-Soothing techniques:  Riding the wave (i.e. instead of fighting against the intrusive flashback, remind yourself of what it is and that the experience will pass); deep diaphragmatic breathing, progressive muscle relaxation, exercising, treating physical illness, eating balanced meals, massages, meditation, prayer are all skills that can be implemented.
One day at a time/one moment at a time:  Perhaps another cliché statement, but it is important to remind yourself that this moment is the moment you are in.  Don't get discouraged if healing is taking too long or if you have a bad moment.  Don't get discouraged if things seem fine for a month and you have a setback and it seems like you're back at square one.  Take each moment/day as it comes, preparing as necessary, but also reminding yourself that you can only do what you can do.
Obtain appropriate support/do not isolate:  Oftentimes, the betrayed spouse can isolate and withdraw from others for various reasons.  Perhaps they feel shame, perhaps they don't want to deal with being 'retriggered' and with others' questions, perhaps they just simply feel disconnected from others and feel like no one will understand.  It is important to not isolate and not withdraw from the world.  If your goal is to reconcile, find individuals that will support the relationship.  Well-meaning individuals can do much damage when not taking into account where you are on the healing path."
Source: https://perspectivesoftroy.com/post-infidelit-stress-disorder/
While recovering from trauma is a process of its own, there are others who have walked this path before you. There is help available and techniques that can concretely move you forward.
Today I leave you with a TED Talk by Dr. Joan Rosenburg about The Gifted Wisdom of Unpleasant Moments:
Now Here is the Email Response from Andy…
PISD  (Post Infidelity Stress Disorder) is very real and I think a very appropriate acronym because at a very minimum we are PISseD! 
From my standpoint it's different than traditional PTSD as well. 
I was diagnosed with PTSD after a rather disturbing and emotionally traumatic period I went through years ago.  Just to clarify,  I was not in the military and was not involved in a war.  Also I want to state that I am not comparing any of my symptoms or situations to anything our brave men and women in the military or law enforcement deal with either. 
It's different. I understand that and I want you to understand that.  There are similarities though because it works the same in our brains and entire nervous systems. 
Okay, now I'll get back to my point…PTSD is your central nervous system acting as If you are constantly under attack and in danger.  At the height of mine I could not sleep, eat or even relax.  I hate to admit it but I spent most of my time holed up somewhere I felt safe, or driving around in my car for endless hours.  I drank more than I should.  I smoked cigarettes and personally I believe even one is more than I should (I have lung issues so I should not ever have smoked, just saying).  I ate little and when I did it was horrible. 
I tried to confront the situation, places and feelings to try to make myself 'get over it' to no avail. 
Finally, my boss of all people, pulled me aside and told me to go talk to someone who might be able to help me.  I was limited on benefits and money but I went and did what I could.  It helped tremendously. 
I am still triggered by some things but I do not live in fear for my life.  Well, I guess that's not entirely true since I did an interview for a documentary about the situation and insisted in my image being blacked out to conceal my identity.  I don't fear for my life walking down the street or being in a place that is near to the situation though. 
As for PISD though, I don't know that I'll ever be completely free of the triggers. 
You see, I still live with the triggers because I still live with my wife and she is still involved with her affair partner.  She even throws it in my face from time to time.  Then she can't understand why I would want to leave or why I'm even upset. 
When Your Spouse Is Still in Contact with the Affair Partner – Become Your First Priority
It has gotten better but I can tell you the mix of PTSD and PISD is a hard one to navigate.  I find myself blindly doing what I have to do to get through each day with some semblance of sanity intact. 
What my wife wants and what I want are drastically different but I can't seem to get away.  Not because of her so much but because of the kids (my step-kids) that I am so completely involved with and love so much.  We have pets, we have a house, we have cars and a ton of other 'stuff'.  I will miss the kids and the pets but nothing else.  The rest is just 'stuff' and I'm not that much of a stuff person. 
I'm pretty simple…which brings me to another point…I'm trying to simplify my life and in doing so I'm finding freedom from some of the triggers.  Freedom from some of the stress.  Freedom from some of the notions of what others think of me and what I 'should' do.  I've started finally doing what I've been reading about for the past two years…listening and looking at myself…working on me and what I need and want.  Eventually I'll get there. 
Will I ever be the same?  Of course not…but then again that's probably a good thing because I'm starting to find myself again and I'm liking what I see. 
Good luck and God bless…if I can help – reach out!
****************
Thank you Andy!  
Please feel free to respond to Andy and/or share your experiences with PISD – or any other related matter.