The worst case scenario is the trauma related to being cheated on multiple times by your spouse during the duration of your marriage.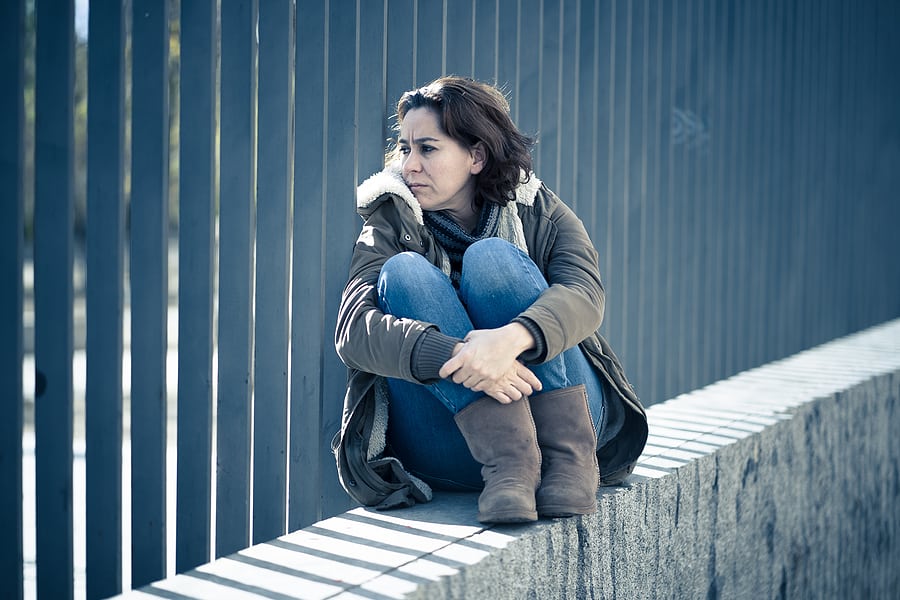 By Sarah P.
Many times when someone has an affair, they have a hard time breaking off the affair. Even if your spouse has had only one affair partner, there are times when your spouse might have a difficult time, ending the affair.
However, we have some worst case scenarios. These worst case scenarios occur when your spouse or your partner, has had multiple affairs with multiple individuals, during the duration of your marriage. This type of scenario creates complex trauma.
This article is about what occurs, when you, the betrayed spouse, are married to a person who has had multiple affair partners. We will discuss how to unpack the trauma that you, as a betrayed spouse, might experience after being cheated on multiple times by your partner.
Not all infidelity includes multiple partners. However, once a betrayed spouse enters an unfortunate situation where their spouse has had multiple affairs, this often creates a devastation that is worse than death.
Why would this type of devastation be worse than death?
When an individual passes on and there has been no affair during the marriage, the spouse who is still alive is able to look back on old family photos and remember a marriage that was monogamous.
When an individual has an affair, what they are doing in essence, is killing their marriage. Many betrayed spouses report that they feel as if their marriage was a lie. Many betrayed spouses report that the marriage they had is eternally marred by infidelity.
In essence, infidelity is the death of the marriage that you once knew. The marriage that you knew is now gone forever.
This is why the pain that betrayed spouses feel is so very acute. The marriage they once knew is now dead, however, the person who caused the death of the marriage is still alive.
This is extremely traumatic for a betrayed spouse because they cannot receive closure. The person who betrayed them still exists, and whether or not a betrayed spouse leaves a marriage, the person who betrayed them will still exist, and this often leads to a lifetime of triggers.
This however is not the worst case scenario. The worst case scenario is when you are married to someone who has had multiple sexual partners during your marriage. Quite often, the psychology community will tell you that such people struggle with sexual addiction.
While sexual addiction is a real phenomenon, in my experience, many wayward spouses hide behind the label of sexual addiction in order to avoid the consequences that come with having an affair.
Once a wayward spouse says that they are a sex addict, they are able to defer the blame to something other than themselves. While sexual addiction can sometimes appear as if a person is taking ownership, they actually are not taking ownership.
Here is an important thing to consider when we are talking about sexual addiction. The sexual addict knows that what they were doing is actually wrong. They are fully aware that what they are doing is wrong, however they often never seek help until a betrayed spouse files for divorce.
Sexual addicts are excellent manipulators. They can hide behind the label of sexual addiction, tell the world that they have an issue, but quite often they don't stop acting out in sexual ways.
Are sexual addicts and people who have multiple affair partners during a marriage the same thing?
Sexual addicts and people who have multiple affairs during their marriage certainly overlap. However, the sexual addiction is a diagnosis, which must be made by a qualified mental health professional, such as a licensed therapist. One cannot truly know if they are married to a sex addict until their partner is evaluated by a qualified and licensed professional in the field of mental health.
Interestingly, there are individuals, who are not sex addicts, but who are capable of having multiple affairs during their marriage.
Should You Stay Or Should You Go? Know the 9 Common Traits of A Serial Cheater So You Can Decide
There was a research study completed several years ago, and the findings were that if a person has many opportunities to have affairs on a daily basis, and they have very little to lose when they have an affair, some people will have multiple affairs.
A person does not have to be a sex addict to have multiple affairs. Many people who have multiple affairs, are in positions where lots of opportunity to have an affair exists around them, and the cost of having an affair is lower than the tragic outcome.
Of course, as a betrayed spouse there is no such thing as an outcome that is not tragic. Wayward spouses fool themselves, wayward spouses lie to themselves, and wayward spouses tell themselves that they are not doing anything wrong – as long as their spouse does not find out.
So, what kind of people are capable of this behavior?
Many people are capable of this behavior if they are met with the metaphorical perfect storm of events.
So What About PTSD Caused by Infidelity?
You don't have to go to war as part of the military, to develop PTSD. 
Betrayed spouses often develop PTSD, since being subject to infidelity, is a traumatic event. 
Randi Gunther, PhD, noted the the following observation, "The partner who has been betrayed is emotionally tortured and humiliated when knowledge of the infidelity emerges. They are clearly in trauma and experience the same array of symptoms that professionals now describe as Post-Traumatic Stress Disorder. Similar to any others who have suffered threats to their physical or emotional well-being and security, they are disoriented and confused by what has happened. Relationship partners of both genders experience similar of the classical symptoms of PTSD:
Repeated intrusive thoughts.
Unstable emotional regulation.
Out of body experiences.
Alternating between feeling numb and striking out in retaliation.
Inability to stop scanning for any new data that might cause more distress.
Feeling overwhelmingly powerlessness and broken.
Needing to regain self-worth by assigning blame.
Confusion and disorientation." 
Does the information above resonate with you?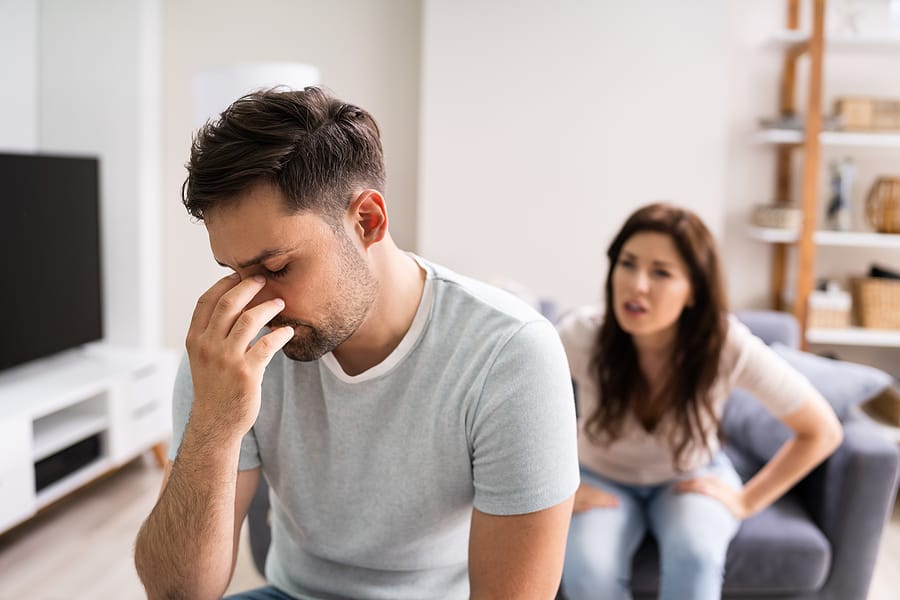 Now Let's Look at PTSD Due to Being Cheated On Multiple Times
When a wayward spouse has affairs with numerous partners, the statistics would indicate that it will be difficult for him/her to stop having affairs.
This poses three issues for a betrayed spouse. 
The first issue, is that almost all betrayed spouses will suffer from some form of PTSD.  
The second issue, is that many serial cheaters have the inability to change, especially in the case of sexual addiction. One must also consider, that it is difficult for a serial cheater to change an established habit.
The third and the biggest issue, is that a betrayed spouse will be constantly triggered – and each trigger deepens PTSD.
What Can You Do When You Are Married to a Serial Cheater?
When married to somebody who is a serial cheater, you need to decide what is best for your highest good. Only you know the life, which serves your own highest good as an individual.
Many people hesitate to leave their marriages if they are middle-aged or older. After all, you have probably spent more years with your spouse, than with your own family of origin.
Quite often, people find themselves in a type of emotional limbo. If they divorce a serial cheater, all of the milestones in life will change. A new partner could come into your ex-partner's life, and you would have no control over how that new partner treats your children, or your grandchildren.
This is a horror story for most people. No one wants the person who broke up their marriage to have contact with their children or their grandchildren. The truth is it really hurts.
However, if you stay, you will be in a marriage where you are reminded each day that the person to whom you gave your heart, smashed it into a million pieces.
Your wayward spouse might try to make you the problem. If they are not making you the problem, they may attempt to gaslight you.
This is not a healthy marriage where you can thrive.
If you want a healthy marriage where you can thrive, the wayward spouse needs to come to a complete conclusion, of their own volition, that they need help. And then the wayward spouse needs to find the best help available in your area. The wayward spouse must commit to a lifetime of working on monogamy.
So many betrayed spouses blame themselves when a wayward spouse is a serial cheater. But, the truth is quite often serial cheaters are people who have their own metaphorical demons, which they simply do not want to face.
A metaphorical demon can be anything from an unhealthy family of origin, twisted ideas on what it means to love and experience love, drug use, alcohol abuse, or sometimes fetishes. If a wayward spouse is not willing to look at these metaphorical demons, and truly explore the magnitude of these experiences, there is little hope that a wayward spouse will ever change.
This is where you really must decide what is best for you. Are you okay with staying married and going to parties with your grandchildren and pretending everything is okay?
Or, are you strong enough to get a divorce, set extremely firm boundaries and parameters, to protect yourself, and to move on with your life, knowing that you are inherently valuable? Just because another person cannot see your value, does not mean that you have no value. 
Quite often, serial adulterers cannot see their own value, and this is also quite often why they are so driven to seek external validation. 
In Summary
There are no easy answers to this multi-faceted issue of being cheated on multiple times.
Knowing that you cannot cause another person to change, must be clearly understood. 
Knowing that you cannot cause another person to cheat, must also be understood. 
Here is an excellent TED Talk that unpacks the trauma associated with infidelity.  Betrayed spouses, please watch the video below with your wayward spouse. 
Sources:
https://www.google.com/amp/s/www.psychologytoday.com/us/blog/rediscovering-love/201709/how-infidelity-causes-post-traumatic-stress-disorder%3famp
Article:  Additional resource that highlights the importance of practicing emotional regulation and refining the necessary skills in order to achieve healthy emotional well-being.