Let's talk about restoring sexual intimacy after an affair…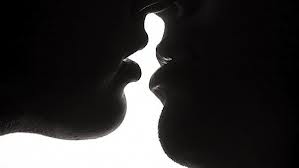 By Linda & Doug
It's quite obvious that an extramarital affair always has a huge impact on a couple's sex life, and from what we've experienced and learned from others is that it can go in either one of two ways…
The first way is when sex is incredible after an affair.   It actually can be better than ever. The problem in this scenario is that typically the sex is motivated by this intense pain, and usually the betrayed spouse – whether the betrayed person is the husband or the wife – is trying to prove their sense of masculinity or their sense of femininity.
They're comparing themselves to the other person. They're wondering if they're sexy or desirable.  Obviously sex is a good thing –  unless it's motivated by pain.
The other, more common way is that the betrayed spouse becomes so repulsed about their spouse's unfaithfulness that they visualize their spouse having sex with that other person. They get the visual images in their head and those images get stuck in their brain. 
And since our thoughts are such powerful things, the betrayed often thinks about whether they feel sexy, whether they feel desirable, whether they feel loved and whether they feel safe. 
These mental thoughts and images have a huge impact on a person's ability to relax and engage. So for many couples, the thought of reengaging sexually is a really big problem.
Why Affair Sex Matters: An Unflinching Look at Sex and Its Harmful Affects
The Purpose of Sex…
Sex is so much more than just the physical act of making love. Certainly there is the procreation aspect, but sex is also a way to provide comfort and express love. It's a way to connect on a really deep level, which enhances intimacy for a couple. It's a way to feel close emotionally. Sex builds self-esteem. It builds a sense of masculinity for the husband and it builds a sense of femininity for the wife. Sex is a way to please your partner. Sex is a way to relax. It's a way to de-stress. Sex is a way to reconcile. It's a way to come back together after a fight –  you know…"make-up sex." Sex is a way to feel sexual and attractive.
We're all sexual beings, and we all kind of want to know that we've got it going on, sexually. And so engaging in a healthy sex life with your spouse satisfies that need. It's a way to express attraction. It's a powerful tie that binds, and it promotes closeness.
The bottom line is that it's hard to imagine a time in a couple's life when all of these things would be more critical than after the devastation of an affair has hit and the couple wants to try to rebuild.
If ever there was stress, this is the time we need to de-stress. If ever there was a need for comfort, this is the time. If ever there was a time to express love – especially from the one that had the affair to the one that's been betrayed, because they feel so unloved; if ever there was a time to build up self-esteem, this is the time.
Just to be clear…if you are like the majority of people where the betrayed spouse feels grossed out by the fact that their spouse has been with somebody else and repulsed at the thought of reengaging sexually, well, we're not saying go out and reengage in that state of mind just for the sake of having sex. 
Sexual intimacy should always be an act of love that helps to build the relationship and so neither spouse should ever feel violated when reengaging sexually.  Rather, what we are saying is that you want to consider moving away from a mindset where you feel that you have to be completely healed from the affair before you can even consider sexual intimacy at all.
Recovering Your Self-Esteem After an Affair Is Within Your Power
Sex after an affair doesn't mean forgiveness…
For those who are having great sex after the affair, one of the things that sometimes holds a couple back is a misconception that if you reengage sexually that means forgiveness has taken place. The misconception that everything is peachy and you're all good now.  That will obviously hinder a couple from reengaging.
So, it needs to be understood that just because – you're healing from an affair and that's your desire and just because you engage sexually with your spouse, that doesn't mean healing has taken place. That doesn't mean forgiveness has taken place. That doesn't mean you're all good. That doesn't even mean that you're staying. You're married. You're allowed to have sex if you want to.  It's okay. That doesn't exempt you from the healing process and if you think that it does then that's going to end up not happening.
Now, we've heard various other experts on affair recovery recommend that couples don't reengage sexually too soon, because it can somehow be damaging in the long run.  Our thought is that everyone is different and we don't think you should pigeonhole couples one way or the other.  The important thing to understand is that you get to make your own decisions.
You're the only one who's going to live with the outcome of the choices that you make after the affair.  Not us or your counselor, or somebody who wrote a book; only you. So, we recommend that you get all the information that you can, and at the end of the day, the most important thing is that you make your own decisions about what's right for you.
We'd be interested to hear your thoughts on reengaging in sexual intimacy after an affair.  What were your experiences and what did you learn from them?