A small peek into the psychology of affairs, what makes affairs tick and how people can get caught up in a very false and misleading psychology in order to continue an affair.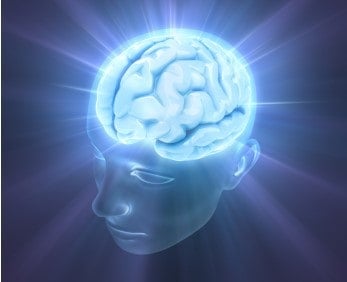 By Sarah P.
While we have talked a lot about the concept of the affair fog and the fact that it causes flawed thinking and game playing, I wanted to do a deep dive into this topic. I have accumulated tons of real-life examples of how people behave and what they say while in the fog. I also wanted to talk more about "the why" of it all.
Now, this is not an article about excuses. This is actually an article that essentially examines what wayward spouses do and how they perceive themselves so that you can (possibly) confront them more effectively. (I say possibly because confronting someone who happens to be deep in the affair fog might be a futile task.)
The thing is, the affair fog is tough to dispel and if there is any chance whatsoever of dispelling it, the betrayed spouse needs to know the mindset of a wayward spouse who has (in a sense) gone crazy.  I wanted to examine the lies that bind a wayward spouse to the affair partner.
After all, the only thing that truly binds affair partners for a period are lies on top of lies on top of more lies. It's about the lies affair partners tell themselves in order not to be eaten alive by guilt. It's also about the lies they tell their spouses to keep the sick and twisted game going for as long as possible. Finally, it is about the lies affair partners tell each other.
But, here is the thing, let's imagine the number zero is symbolic of a lie. Then add 1,000 more zeros to it, just to seem like you are going somewhere. This can go on for infinity and you still get the number zero. Affairs in essence have no foundation since they are based on lies and whatever foundation affair partners think they are building is just like the futile task of adding more zeros to a zero.
Even if the minority of affairs partners get married, they are just a couple of zeros getting together trying to build on a foundation of nothing. How can someone look a cheater in the face? Because affair partners who marry each other are automatically looking into the face of a cheater. Affair partners who marry are automatically caught in a double-bind because they both know that no one can trust a cheater.
Let's move on…
The Psychology of Affairs:  A list of what affairs are about: 
Extreme arrogance
Lies (as said above)
Entitlement
Selfishness
Fantasy
Self-centeredness
Secretiveness
Broken promises
Broken vows
Privilege
Insanity
Betrayal
Evasiveness
Negligence
Egotism
Self-interest
Narcissism
Insensitivity
Carelessness
Lust
Immaturity
Compulsion
Escapism
Insecurity
Devastation
Ego stroking
Sex Addiction
Distraction
Harm to the family and betrayed spouse
Danger to the lives of the innocent
Loss
Grief
Profound regret
Stupidity
Distraction from family of origin issues
Did I forget any? If so…add them to the comments!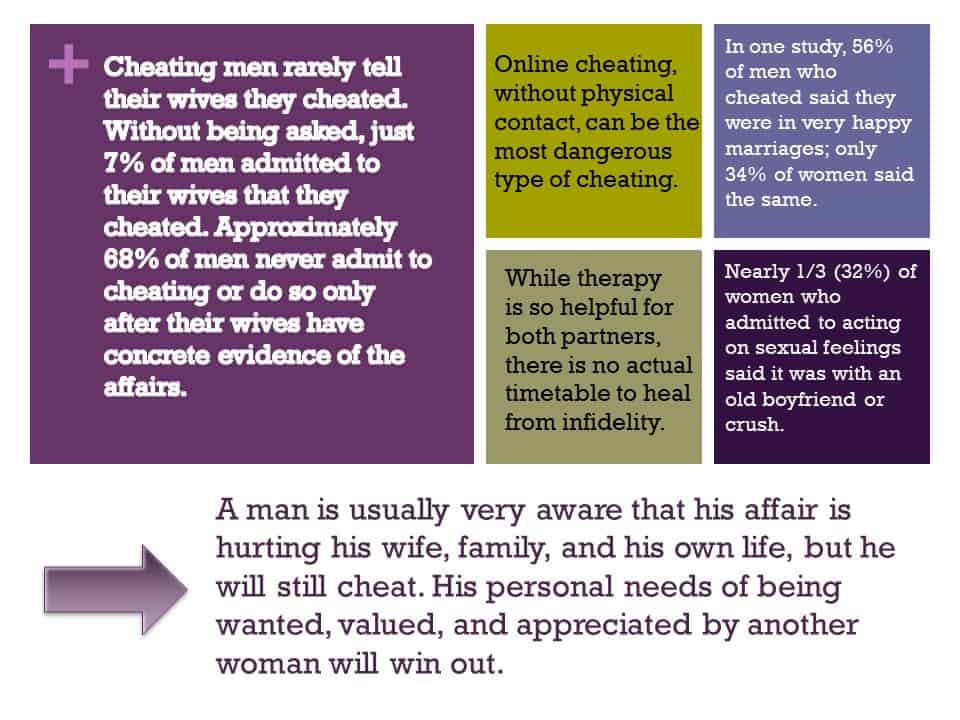 The Psychology of Affairs: Inside the Mind of the Wayward Spouse
Now that we got out of the way, I wanted to peek into the minds of wayward spouses and really look at the depth of flawed thinking involved. I have created a male character that I will refer to as "Dick Devious" and he represents an amalgam of several different actual cheating men.
I have also created a character called "Poaching Patty" who acts and says things I have also personally observed. She is also a combination of the different real-life techniques I have witnessed spouse poachers use.
I do not want to single out any one of them because I do not want their identities to be obvious. However, rest assured, every excuse that I will explore are things these people have actually said to justify their infidelity.
Statistics demonstrate that many men who report themselves as "very happily married" still cheat. In order for these men NOT to think of themselves as total soulless jerks, they must create very elaborate lies that they tell themselves in order to carry on with an affair. Worse, these men repeat these lies so often that they come to believe them as fact.
They must place the blame externally and almost always, they place the blame on their wives. The kinds of things that they come up with to carry on with an affair are preposterous. Meanwhile, their innocent wives are none the wiser.
The female poachers also have to create a set of lies about the wife. After they create them, they make sure to share these lies with their lover until their lover is convinced of what his mistress says.
When these affairs come out – and they always do – to say the wife is blindsided is an understatement.
The Story of Dick Devious, Supportive Samantha, and Poaching Patty
Dick Devious is a middle-aged man and with the untiring support of his wife, Samantha, he has become quite a success. They have several children and supportive Samantha pulls her weight both as a professional and a mom. She finds the time to be a good wife and mom and still pursue a career, all the while putting hot meals on the table at night. She hosts dinner parties for Dick and ensures he looks good and is the star of the show.
The issue is, Dick Devious has been promoted and he now has his very own secretary, a 27-year-old (Poaching Patty) with no degree who has floated around from one temporary job to the next. Poaching Patty has no marketable skills (professionally speaking) since she decided to party throughout her 20's instead of attending college.
The one thing poaching Patty has going for her is her physical appearance. In high school, she was a cheerleader and very popular. Because of all of the attention she received in high school, she believes that she deserves such attention for the rest of her life. The world owes her because she is so very beautiful and special—at least according to her Instagram followers.
A long time ago, Poaching Patty learned how to put on a big smile and flirt because that was all part of being head cheerleader and homecoming queen. She learned how to manipulate everyone, especially the boys and men around her to get whatever she desired.
Poaching Patty has noticed Dick Devious' nice car, the photos in his office of his nice home and exotic vacations, and the photos of his teenage children and his wife. Poaching Patty wants that life for herself, but she doesn't want to spend years of honest, hard work to get there.
Manipulating men through sexuality (or promise of it) is her normal mode of operation. Even though she is not physically attracted to Dick Devious, she is very much attracted to the lifestyle he could offer her. She knows how to fake adoration and to string a man along for quite awhile without having to consummate the physical act. The physical act is reserved solely for the times when she needs to play hardball.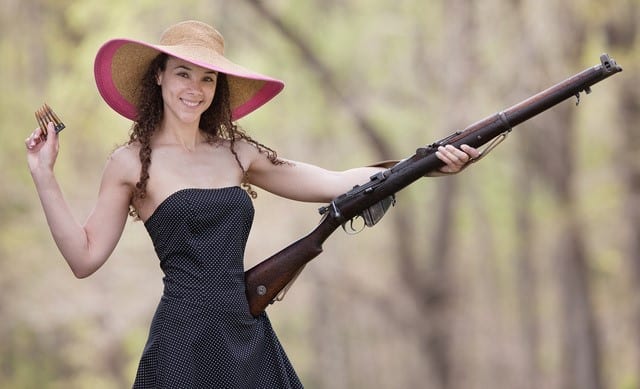 Poaching Patty has identified her target…
Her first move is to ask Dick all kinds of questions about her work and hang on his every word. She laughs at all of his jokes. She makes excuses to sit on his desk, while wearing a skirt, and making light conversation. Poaching Patty will do or say the following:
Look enraptured even when Dick talks about how carefully and meticulously he vacuums the floor mats of his car.
Twirl her $500 hair extensions and bat her $200 false eyelashes (because unlike people with families, she doesn't have normal expenses).
Say: "Since we work together, I understand you in a way no one else can."
Wear clothes hardly appropriate for work and will bend over to give peeks down her blouse.
Say: "You are so smart…I could listen to you for hours….OMG, Dick, you are just so interesting!"
Or, "Are you eating that frozen dinner again? Oh poor baby, someone doesn't know how to take care of her man…"
Or, "I have so much trouble changing those light bulbs in my ceilings. I am really missing a pair of strong arms like yours."
Show Dick her Instagram account where she poses on the beach in her thing bikini while pointing out the tattoo on her lower back.
Do whatever Dick asks of her (filing, errands, coffee, phone messages) so that when his wife wonders about the secretary, Dick can legitimately say the secretary does her job well.
I have encountered the last one a couple of times from particularly smart poachers. They will selectively do their job correctly if there is something more in it for them. But, if it is a legitimate job (without someone to poach or without easy money) this same person will be on her phone all day. I have witnessed it myself.
So, how does Poaching Patty's behavior affect Dick Devious?
Obviously, all of a sudden, Dick feels young again and there is a spring in his step. He now looks forward to his mundane job and Patty's smiling face and gregarious laugh. If Poaching Patty decides to concentrate solely on Dick, it is a ticking time bomb. Dick might say the following things to fool himself:
"Poaching Patty does her job well."
"I can be Poaching Patty's mentor because it's a hard, cold world out there and she needs someone experienced to guide her."
"It doesn't hurt if I flirt with eye candy…what my wife doesn't know won't hurt her."
"Buying her a gift here and there won't hurt. It would be wrong not to get her a diamond tennis bracelet for her birthday because she works so hard."
"Patty deserves two dozen roses, a $300 Nordstrom gift certificate, and lunch at a 5-star restaurant for secretary's day. I have to make sure a good employee feels appreciated. After all, good employees are hard to find."
"I am a generous person and buy gifts for everyone. Good people give their employees gifts all the time. I am a good guy."
"Gosh, maybe I should find out what kind of men she likes so I can set her up on a date. Yes, I can take her to dinner and discuss this matter because I am a good mentor."
Are any of you sick to your stomach yet? I sure am because I have witnessed people making such excuses. When you read what Poaching Patty does and says and what Dick Devious does and says, it becomes clear that an affair will begin.  It is just a matter of when.
Patty has determined her target and her target is responding with expensive gifts. This only serves to reinforce in Patty's mind that taking Dick away from his family is the right thing to do for her because he will provide her with an easy lifestyle. She believes she can marry him and never work again. Days will be filled with manicures, more hair extensions, sunbathing, and shopping trips. Then, Poaching Patty's problems will be solved.
Oh, did I happen to hear you wondering about the wife?
Well, Poaching Patty could care less about the wife. The wife is a mere obstacle that needs to be removed. The wife is inconvenient and must be dispatched at all costs. After all, the wife is "ruining" Patty's life just by being the wife in the first place!
I was the almost wife and those who know my story will remember that the OW was willing to do anything – including destroy me – if it meant achieving her (primary) goal of moving into my home and poaching my fiancé. And under her influence, my fiancé became a ruthless, cruel, and soulless person (who harmed me emotionally and physically).
He became a truly frightening individual and to say I no longer recognized him would be the understatement of the century. I have never experienced such a rapid and thorough transformation as the ones I experienced with my fiancé. (Both in him and me). He did some truly evil things and in the end the very essence of me seemed to be obliterated. I am still rebuilding myself. I would say I am about 85% there, but some parts of me will be forever changed. Even if you break up with the person who cheated on you, it will follow you into your future relationships—and that is the most difficult thing of all. Even if you forgive and move on, it will always be there.
An Inconvenient Truth
To switch gears back to people who have affairs…
There comes a point of no return for people who have long-term affairs, whether emotional or physical. In my opinion, it has to do with what we refer to as the affair fog.
The issue is that there are very real changes that occur in the brain that serve to bond affair partners to each other. These changes are real and could in theory be observed on brain scans or perhaps by measuring dopamine levels or other neurochemical spikes.
I can tell you for certain that a wayward spouse can be of two minds.
On one level, measurable chemical changes can be occurring in the brain, but on the other hand, a wayward spouse can absolutely despise himself as they happen, and yet he cannot stop himself even when his rational mind tries to step in.
Hopefully, I will be doing an interview with an expert who will illuminate this point within the next month or so. I know now it seems difficult to believe, but after I chatted with this expert, I now understand it better. (But, I still do not want to accept it.)
Here is part of article I found about this topic of the hormones released during a sexual relationship and how they bind us:
"When we have sex (we being humans, not the author and you, the reader) there are three main neuro-hormones that are released for men and women, and a fourth just for men. These hormones impact the way our bodies behave, and influence our minds and thus our perception of reality.
The first one is dopamine. Dopamine is the pleasure high, the fireworks, our reward. Dopamine is one of the most fundamental neurotransmitters we have. Basically we are dopamine machines. The expectation of dopamine drives our mind to control our body to do things. We think you wanted a coffee to perk yourself up, but in fact it was a dopamine cycle that kicked in to make your body get up and find a coffee to sate the dopamine expectation.
The next is serotonin. Serotonin is serenity, ecstasy and the state of grace. It is the lingering pleasure sensation we get that is less intense than dopamine, but nonetheless a powerful driver for our behaviors. Serotonin is about feeling good, really good.
The third, for both men and women, is oxytocin. Oxytocin is the bonding agent, the cuddle chemical. This bonding agent makes us want to connect, physically, with another person. And once connected, stay connected. It is a powerful force, one that men sometimes complain about "she wanted to cuddle, I needed to get to work", and women too "… and then he just left me." 
Oxytocin can be easily fabricated, just with close contact to another human being (or a pet). Just twenty seconds of hug contact, even with a stranger (with a tolerable level of body odor), can dramatically boost levels of oxytocin. It is very much the bonding glue for humans.
The fourth chemical is a male neuro-hormone, vasopressin. Vasopressin is the protection drug, one that kicks in to support feelings of possession and desire to thwart anyone else taking possession. This is now the knight in shining armor threatening to skewer any rival that comes near (or more realistically, the inner thug who would bash someone over the head).
So we have two people (or more, depending on how extreme your lifestyle might be) engaging in a deeply sexual act, and inside the brains you have a rush of chemicals. These chemicals control our bodies response to the act.
Moreover, the recollection of this chemical experience will be encoded into our memories so that if we dig back in our minds to experiences past, we can regain at least a part of the actual feeling experienced at the time…
Those of you in longer term relationships, more than two years, will probably have experienced the distance that is created if one does not maintain a sexual relationship. In some cases, this morphs the relationship into a best-friend partnering. At worst, lifting the veil of oxytocin gives one person in the couple, if not both, the opportunity to see the person in a new, more rational light. That often ends in a break up, or a much more argumentative relationship with few benefits.
Whilst oxytocin must be maintained, it has a more dampening impact on sex itself. Over time, as oxytocin between a couple builds up, it reduces the impact of both dopamine and serotonin. This would happen anyway as habit builds up in our neuro-systems, so things become less novel, and practical couple issues become more prominent (such as "who is going to take the kids into school tomorrow"). Therefore, as oxytocin builds up, sex is just not as fun any more. Certainly not in comparison to the highs of the first months, and maybe couple of years of a sexual relationship.
One other function of oxytocin is even more controversial to those who believe in true eternal love. Oxytocin not only bonds people together. It also, on 'first use' has the effect of erasing the memories of the previous partner." (1)
I am not going to lie. Knowing these details actually make me angry—especially this last part about oxytocin and "first use" since it can erase the chemical bond with the previous partner.
Think about the implications if a spouse is in a sexual affair and continues to have sex with their spouse at the same time. Each time they have sex with one person, it will break their bond with the other. Then, they will go and have sex with the person (where the bond was broken) and that bond will be restored again.
Honestly, I do believe that this phenomenon can account for fence sitting if the wayward spouse is engaging in sex with both the other person and the spouse.
One day, they will have sex with their spouse and there will seem to be a breakthrough (from the betrayed spouse's perspective). Then, the next day, the wayward spouse will have sex with the other person, only to return home and give their spouse the "I love you, but I am not in love with you speech."
The betrayed spouse will feel utterly broken and confused. But, then the betrayed spouse and the wayward spouse have sex again – perhaps hysterical bonding – and all of the sudden the wayward spouse seems (firmly) back in the marriage. Then, again (firmly) he goes off to see his lover.
Back and forth, the wayward spouse will bounce like a ping-pong ball and the betrayed spouse does not know on which side the ping-pong ball will finally land. From a betrayed spouse's perspective, living with a wayward spouse in this mental state is an unspeakable and mind-bending torturous hell for the betrayed spouse.
I do not want anyone to write off the power of this "first use" effect of oxytocin.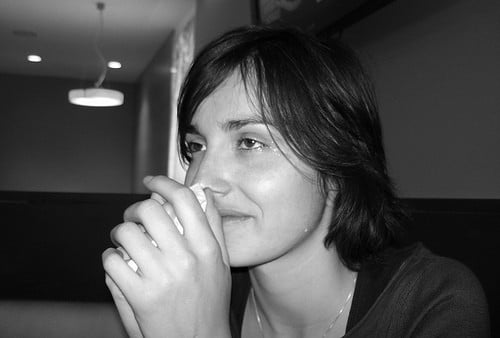 We Are Emotional Creatures
While many people believe their decisions are logical and thought through, any good advertising company will know better. Almost all decisions, especially purchases, are made by emotions. When someone makes a purchase, they justify all of the logical reasons they need the thing they purchased. All of this happens on a subconscious level.
This is not to say that purchases are bad or that marketing is bad—there are things we must buy, such as food, shelter, and clothing. There are services we purchase that enhance our lives such as counseling, a personal trainer, even a good, weekly manicure.
What woman doesn't feel good after she leaves the hair salon or puts on that dress that removes her flaws and reveals her assets? When we get down to it, these are very emotional experiences and there is nothing wrong with these experiences being emotional rather than logical.
Here is where advertising (and emotional decisions) comes in and where it is plainly revealed that people make emotional decisions not logical ones. For example, when we go to purchase a vehicle, we need to decide if we want a compact, a sedan, a small SUV, a large SUV, or a minivan as a vehicle. Then we need to decide if we want a hybrid or perhaps a car with an electric battery versus a car that uses gas as the only fuel source. Then, we need to decide which car company we are going to choose and why. There are so many different car companies out there. Where do we begin?
Car manufacturers know this and they know the first and foremost thing that often comes to mind is safety. Well, this seems logical—we want to be safe. But why? Well, because we do not ourselves or our loved ones to die should an accident occur. We think of that possibility and it unfathomable; the grief would be too hard to bear. One could argue that the need for safety is grief-driven (among several other things) and all of them ultimately come back to an emotional state.
Some advertisers exploit emotions in ways that I feel are wrong. The most recent example I can think of is the Ram commercial for the Superbowl.  Martin Luther King Jr's voice speaks as various images of hard-working Ram truck owners appear on screen.
Then someone says, "In the spirit of Dr. Martin Luther King, Jr., Ram truck owners also believe in a life of serving others. They serve because they're driven by a higher calling. They serve because they feel a shared responsibility and commitment to their family and community. They serve because they're men and women of their word. They serve because they know the world could use a little more kindness…"
Here is the scoop—I did not see the commercial first—I heard someone talking about it and found it offensive. Since I was not emotionally involved, I saw the clear motive of Ram Trucks trying to hijack people's emotions in order to sell a product. They did not even do it in a subtle way.
It was very offensive that Ram Trucks actually thought of aligning a vehicle (or their vehicle owners) with ideals that changed a generation—ideals that had and have nothing to do with Ram Trucks, which is just another multinational corporation. Tell me the last time a multinational corporation's first and foremost goal was to serve and create more kindness in the world. The answer is NEVER.
How does this idea of emotional decisions versus logical decisions apply to affairs?
Well, when we think of cheating, we think that no matter what happens to the would-be cheater in terms of temptations, they have a clear-cut choice NOT to cheat. We believe logic is always the basis of thinking.
That is our logical mind applying its logical judgment to the mind of another—a mind that makes decisions emotionally and not rationally. There is nothing more emotional than feeling profoundly and urgently wanted, desired, seen, heard, and special.
For example, would any of us say that we hate feeling wanted? That we hate feeling seen and heard (and accepted) for it? That we hate feeling special? I don't know of anyone who would hate feeling that way.
Here's the thing: these are the emotions that the affair partner counts on and knows how to manipulate. The affair partner knows that all humans innately desire these things and the affair partner lowers the wayward spouse's defenses by seeming to supply these things. The affair partner is very intentionally making the wayward spouse feel these things so that he or she starts acting irrationally. (That is, irrationally from the perspective of the betrayed spouse.)
Compare this to marriage.
After the courting phase is over and people are well into a marriage and all of the complications that go along with it, there comes a time when one or both spouses stop making the other spouse feel special, seen, heard, and wanted.
They do not withhold these things intentionally. People get busy; people have kids; people have elderly parents; people have jobs; people have all kinds of different demands pulling them in different directions. In short, people get caught up in the day to day tasks of life and no one is exempt.
Affairs exist in a protected bubble. They exist in a very intentionally created space made up of illusion. Because emotions are involved and because rational thought has been turned off, the illusion of the affair truly seems real. Affair partners get fooled into believing this space they have created is real life and that if they were to be together, life would always be like their living fantasy.
Again, we must understand that the logical mind has been shut off during this time and the person is operating solely based on emotions as well as the very real chemically stimulated highs that are induced by an affair.
The affair partners look at each other as if they are special. However, they are interchangeable. Given a different time or circumstance, Jenny would actually be Stacey or perhaps Anna or maybe even Vicky. The affair partner is not special. The feelings produced by the affair cause people to falsely believe the other person is special and is the only source of these emotions. Not true. But, the wayward spouse is caught up in irrational thinking.
Think about the first year or several months of dating your current spouse. Do you remember how "high" you felt and how you believed this high would continue forever? Well, for any of us who have been married long enough, we know the physical high does not last forever.
But, if there is anything substantial to a relationship, it is easy enough to rekindle attraction to your partner each day. It is just a different kind of attraction and it is truly based on deep feelings and experiences lived together. Marital attraction is like a seven course meal at a five-star restaurant. It is nuanced, there is much variety, and it has many layers to it.
Affair attraction is like eating a diet of processed icing and cupcakes from the grocery store shelf. It's sweet, you will get a sugar high, but there is no nutrition in this diet and it cannot sustain you over the long term. It cannot create anything healthy either. Nothing healthy can be built upon nothing, whether it is the lack of a healthy diet or a lack of things that build a healthy relationship.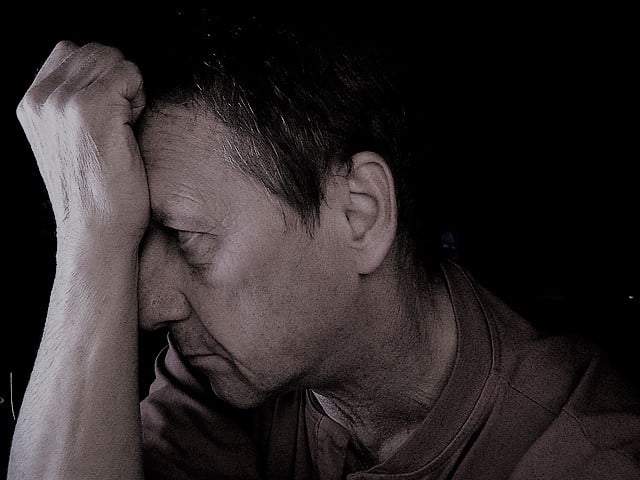 Just Excuses?
What am I trying to do in this blog post? Am I trying to make excuses for people who have affairs? NO.
Here is what I am trying to do: I am trying to explain the psychology that a person can become caught in during an affair. 
Even though I am explaining the psychology of affairs and how they work, a person is still responsible for themselves.
I am trying to give both betrayed and wayward spouses a small peek into what makes affairs tick and how people can get caught up in a very false and misleading psychology in order to continue an affair.
I am trying to show that our minds are not as logical as we believe them to be. You see, when we believe we are logical people, this gives us an element of control over our lives.
But, when we realize that we are more emotional than we think, this is scary. Many times, people simply do not know how to control or process emotions and so they get swallowed whole by emotions.
Therefore, it is a far less frightening proposition to walk around believing we are all logical and think through things in great detail before we act on them. This helps us believe we live in a more controlled environment than we actually live in.
Realizing we do not have a lot of control over our lives (because of the decisions others make that impact us) is frightening. We can only control ourselves.
We can be the best person on the planet and even the best spouse and parent on the planet. But, our spouse can one day meet someone who triggers a whole lot emotions in them and off the spouse will go, headlong into an affair.
I need to remind everyone that most people who cheat on their marriages report to be in happy marriages.
One must ask why on earth would someone in a very happy marriage risk everything for an affair? It makes no sense. The only thing that accounts for this paradox is the fact that we are emotional creatures and not as logical as we believe. Look at how easily Dick Devious fell into Poaching Patty's trap. All the while, he believed he was thinking logically.
Does this mean you should lose hope?
No.
It just means that when a spouse is in the affair fog, that person will be operating completely in and from a highly emotional space that does not allow himself or herself to see clearly. When a person is in this state of mind, you could talk to them about their illogical decision and how it impacts others for hours. But, it simply will not get through to them.
When someone is in the affair fog, you are communicating with someone in an entirely different reality than yours.  This reality is heavily influenced by the neurochemistry of infidelity. The wayward spouse must have time to habituate to those neurochemicals and these neurochemicals act on the brain the same way as any other drug.
If a person is involved in illegal drugs, it is widely known that they are always chasing the initial high and must use more and more of a substance to get high. It is because the brain gets used to the high. Pretty soon, the high of the affair will wear off and the affair partner will one day begin to seem like no one special. They have exhausted all that was in the affair partner and then the flaws emerge. And the high ends.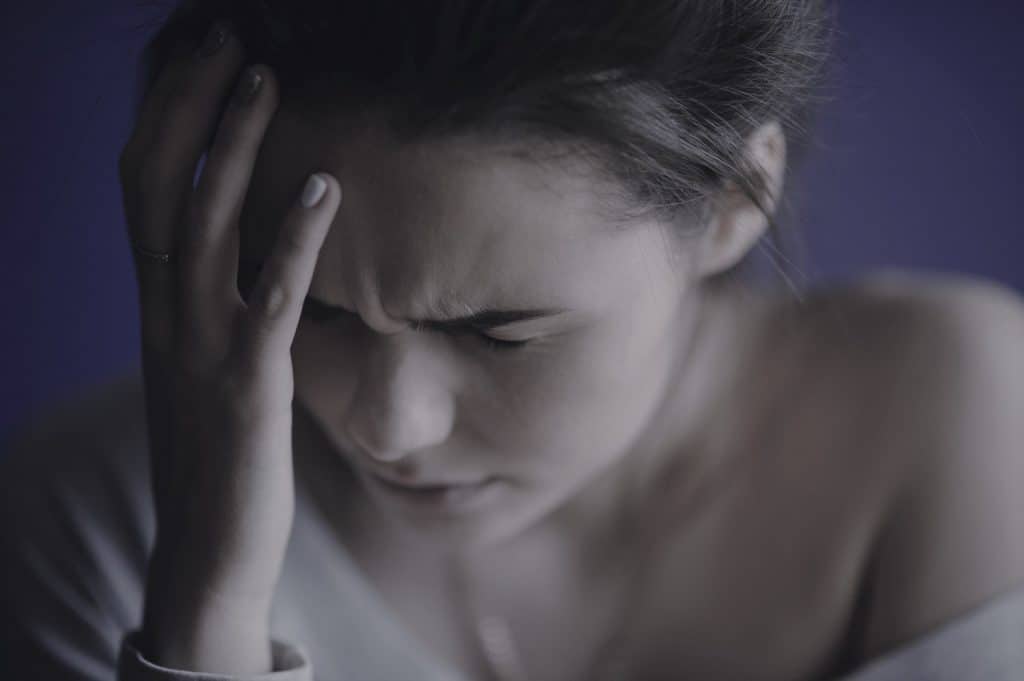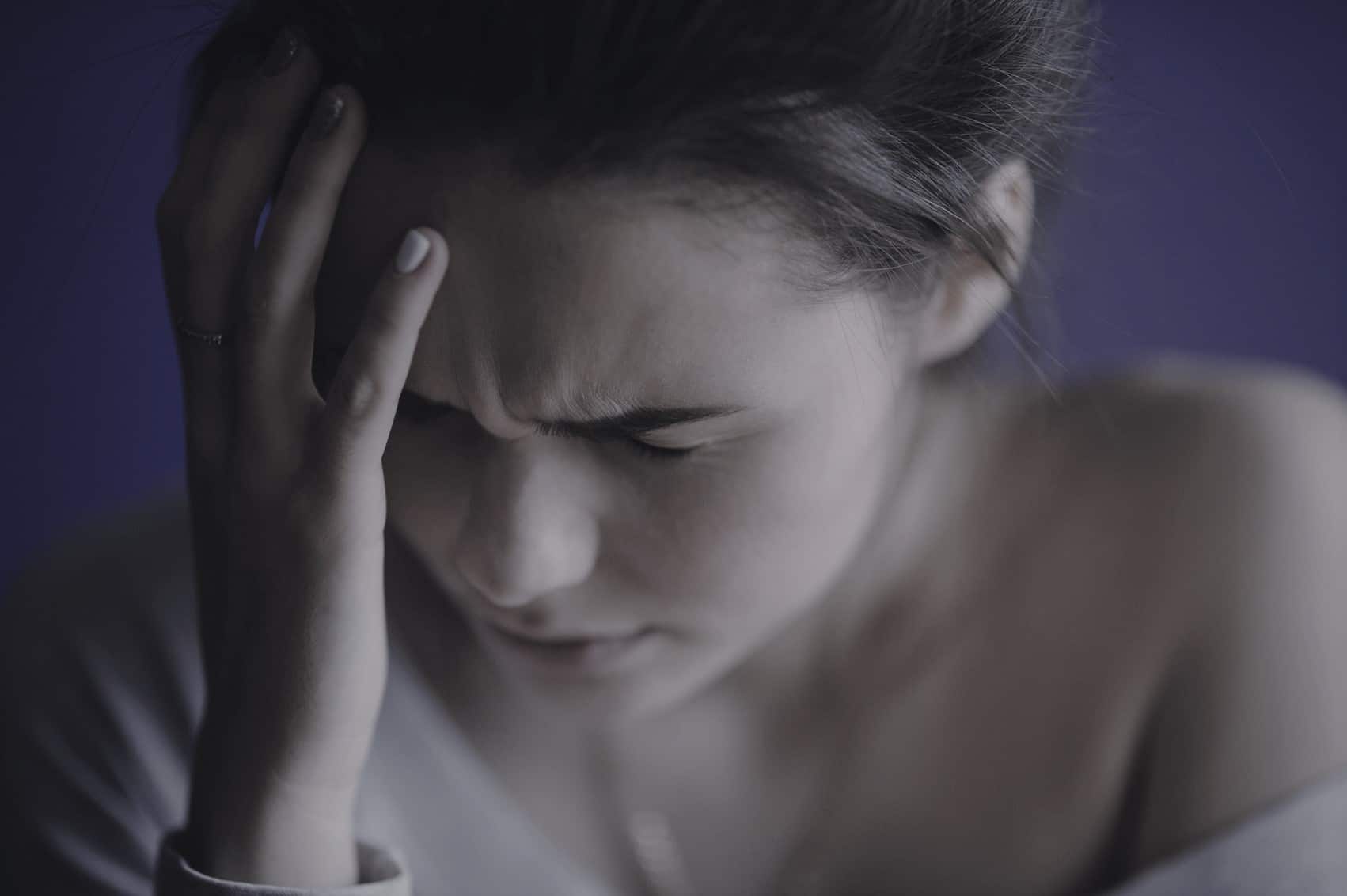 The "Other Women"
I heard an interesting story the other day. I will not provide details, but I am sure this kind of thing happens more than we realize. Someone told me about a tight-knit church and that church's philosophy on divorce. If someone were to divorce, the other spouse should try to rebuild the marriage and restore the family.
So, there was a particular woman who was doing this with her own marriage and tried to help others rebuild their marriages. She was the head of the group. She had no success at rebuilding her own marriage with her ex, but kept trying. People really admired her for trying to win him back for years.
But, it was all a ruse.
It finally came out that this woman and the married minster had an affair that spanned over three decades. Her leading these groups was the ultimate red-herring so that people would never think she was capable of an affair.
When the word got out, everyone was shocked. The pastor's wife was someone people described as a "gem" and the other woman was "no one special." Yet, the two had carried on an affair for decades right under the nose of the congregation. On the other hand, I have come across various blogs by ministers who have written about falling into similar traps with the church organist or perhaps a board member.
Once again, I just scratch my head.
As I have mentioned in other blogs, there is a particular couple that works at the same place where my husband works. I think their story sticks out in my mind because it feels so very similar to my own story, except the wife in this case is a notch above anything I could be.
The wife in that situation was and is a veritable saint. Everyone who knows her – and a lot of people know her – sing her praises. I have come across her in a group and I have also come across the OW. But, I have come across the OW several times, whereas I only got a view of the wife once.
The first time I saw the OW and before anyone knew she was an OW, I was dropping off lunch for my husband. One of the female docs wanted to catch up with me and sitting next to her was a woman filing her nails, looking bored, who looked completely out of place. She wasn't wearing scrubs (like everyone else) and she could not hide her contemptuous boredom. Immediately I thought to myself, "Here sits a psychopath and she is either in this hospital to ruin a doctor's marriage or she has already ruined a doctor's marriage and it has yet to come out." I was leaning toward the idea she had already done it and that soon the identity of the 'poached' would be revealed.
I told my husband about it that evening. And he asked, "how can you be so judgmental when you have not even spoken to her?"
And he got my typical response, "I can read people as if they are books. They don't even need to talk or be in the room, I can still read them, even with a mere photo."
I told my husband in great detail what I had "read" about this particular woman and he shook his head and said I was being too judgmental and my imagination had gotten the best of me.
When the story came out, I had gotten it correct down to the smallest detail. And my husband was once again flabbergasted because I do this all the time and I have never been wrong. I cannot explain how I do this either—I just do it.
So, I was right that this was a mistress and I was also right that this was a psychopath. The problem with psychopathic other women is that they get the husband in the situation to believe the wife is a psychopath. They are masters in the art of projecting what they are onto their victim (the wife) and making their target (the husband) believe it.
There is extensive objective data about how the wife lived her life and treated her family and others and then how the OW treated her family and others. While the wife was and is a church elder, a volunteer, and an advocate for family and humanity, the other woman is an atheist, who was married at the time and had several children, and who was specifically at work to find someone better so that she could leave her own husband in the dust. The OW apparently boasted about her ability to do this to others.
Now, fast forward and the OW actually got married to her target. As soon as she got married, she left work. (Actually, she was told to leave, but her new husband likes to tell it as if she left by choice.) Her new husband still talks out loud when he is at work about how wonderful the other woman is and how she is NOT a gold-digger. (Note: no one has asked him if she was a gold-digger or suggested it out loud.)
And in the same breath, he paints his ex-wife as some kind of evil entity who was preventing him from being truly happy. People who know the ex-wife say that his description is 100% NOT accurate.
In fact, the poor wife was surprised by this the most. He has told her all those years she made him happy, he seemed to everyone around him to be happy with his wife, they counseled people at their church together. They helped others together.
From those who know the wife, she was completely, 100% taken off-guard. To her, there was no inkling that anything was wrong. They lived their dream life, they had wonderful children, and the wife was apparently very happy. This correlates to the research that says most men in an affair are and were in very happy marriages.
The husband also left church because the OW will not allow him to practice his beliefs.
Yet, he comes to work and always talks about how bad his ex-wife was and how good the OW is and how she is not a gold-digger and how she is not using him to raise her younger children.
Really?
Why does he say that when no one asked?
Well, he is obviously continually trying to convince himself that his ex-wife is the villain here and that his new wife "saved him" from an unhappy life that was going nowhere. The OW tells everyone she is his "savior" and that she bravely stepped in and saved him from a life of misery. (Pretty soon, he will find out what true misery is since he married it.)
Most of the men at work talk about this guy behind his back. Some of them even refer to him and foolish and crazy. The other men saw what he lost and see the fact that he traded way DOWN with the other woman.
The OW is the complete opposite of the wife. The wife is one of the best and most beautiful people you could ever meet and the OW is basically a gold-digging sociopath who got a guy to fall for her because she wore nightclub clothing to work and heavy make-up instead of scrubs. How stupid can you be?
Yet, sometimes that is all it takes.
In other research, I saw that of all the men who cheat, only 13% of them said the other woman was better than the wife. That means 87% of wives are BETTER than the other woman.
Why do wayward spouses do this?
Well, back to the man I had singled out
Like Dick Devious, he obviously got swept up in emotions, especially since he was very specifically targeted. He has to continually tell himself an outrageous story about his wife to make his decision seem logical. His entire emotional survival depends on it.
One day he might just wake up, look in the mirror and say, "Brian,* you are really an idiot and you threw everything away for fool's gold."
That would be quite a realization and it would bring anyone with a conscience to his or her knees.  If that were to happen, the whole house of cards falls down and a person's life falls apart.
So why do unfaithful people keep telling themselves lies about their spouses?
In essence, a wayward spouse must keep fooling himself  or herself to carry on with an affair or to continue the marriage to the affair partner.
It has nothing to do with a husband or wife's qualities. Most betrayed spouses would never recognize themselves if they were to hear how their wayward spouse or the affair partner spoke about them.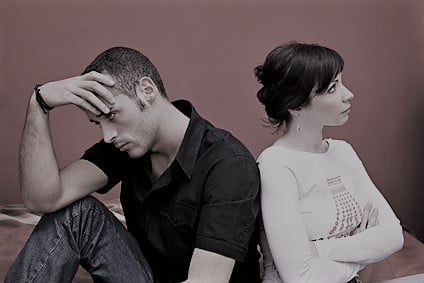 The Excuse of the Unhappy Marriage
Recently, something surprising has come to my attention. My closest female friends are like me. They are not flirts and they do not respond if someone else's husband tries to flirt with them.
I was talking with one of them about how taken men are off-limits, no matter what the circumstance.
In response, she said, "Well, unless they are married to a real "witch" (she did not use the word witch) who makes them unhappy."
I was frankly surprised. So, I let her know that in my experience, the number one trick or justification people use to have an affair is that they are married to a terrible person who doesn't make them happy.
I have heard mistresses' protest, "But, she did NOT make him happy; I make him happy and therefore WE are NOT wrong."
I told my friend that anyone who has an affair, whether they are the wayward spouse or the lover, will tell you that the marriage was not happy and this justifies the affair. I told her about the statistic that most who cheat are in happy marriages and that almost all affair partners are several steps below the betrayed spouse.
Luckily, my friend understood what I was saying. But, she understood me because she has core moral values and I could appeal to her core moral values. It turns out she said the thing about unhappy marriages because she had never thought through the bit that people who have affairs lie.
In Summary
Humans are simply not as rational as they believe themselves to be. Almost all decisions are emotional and then logic is used to justify an emotional decision. Most people truly believe that their decisions are based on logic.
If you think about anything that seems purely logical such as putting money away for a kid's college, it can still be linked to emotion. Why do we really pay for our kid's college? Because we want them to have good jobs. Why do we want them to have good jobs? So, they won't be homeless and can get married and have grandchildren. Why don't we want them to be homeless and why do we want grandchildren? Because it breaks our hearts to see our child homeless and makes us feel like we failed as parents. Plus, if our children don't have grandchildren, then we have not left a so-called physical/genetic legacy on this planet. And those are very emotional thoughts. But, in the forefront of our minds, we put money away for children's college because it's the logical thing to do.
Personally, I cannot think of one decision that we make that is truly logical. Not one. If you can think of one, I can bet there are always emotions behind it if you look deeply enough.
I believe this is one of the main reasons people can get pulled into affairs—especially since we have established most who have them are in happy marriages and most affair partners are lesser than the spouse. 
If you try to understand that through logic, you cannot. It is purely emotional and people get pulled into affairs because of overwhelming emotions.
If you look at the emotions the other woman (Poaching Patty) uses to draw someone like Dick in, these are very powerful emotions. If someone has been married long enough, their partner may not have been bringing these emotions out in the forefront of their minds.
Real life is the biggest obstacle to bringing out these emotions. That is why affairs exist in a bubble of fantasy. Affairs are not real life and no one can sustain the emotions brought out by affairs during a long-term relationship.
Finally, let's not forget the "first use" effect of oxytocin and how I believe this explains fence sitters who are in an affair. This first use effect will cause a wayward spouse to bounce back and forth like a ping-pong ball between the betrayed spouse and the lover. (The wayward spouse could be a man or a woman since this first use effect appears to be gender neutral).
I believe this is the best explanation I have found so far for people who sit on the fence for extended periods of time. Add to that hysterical bonding between wayward spouse and betrayed spouse and fence sitting could occur for a very long time. In this case, the wayward spouse will get a heady cocktail from both the lover and the betrayed spouse. And it will be much more heady than the cocktail they get from a betrayed spouse who cuts them off sexually and moves into another bedroom or moves out. (This often, ironically, causes the wayward spouse to pursue the betrayed spouse heavily.)
None of this sounds logical, does it?
Finally, it does not matter how old you are—as long as you are on God's green earth, affairs will be there. One time I read a bit where an 89-year-old woman was on a message board talking about the 88-year-old "whore" who was trying to steal her husband by making him casseroles. The 89-year-old woman wanted to know how to confront "the whore" so that the would-be poacher and her casseroles would go away. For those of you who speak French, that last sentence will have a double meaning since casserole is a real word in French, but also slang for private areas.
I have no solid conclusion for this blog post except that the more we have to think about in terms of affairs, affairs are not always as cut and dry as they seem. This blog post is not meant to give excuses for wayward spouses. There are no excuses. People are accountable for their choices. People are adults and have to be accountable for stepping on the road to an affair in the first place. I am merely giving some ideas that give us a glimpse into the irrational world of people who cheat. I sincerely hope that you have gotten something from this post.
Do you see any of your wayward spouses in what I have described? Do you see affairs as emotional or logical?  Please share your thoughts in the comment section.
Source:
Mark Turrell. Sex and the Brain. From https://markturrell.wordpress.com/2012/03/18/sex-and-the-brain-how-neuroscience-may-soon-change-all-our-relationships-6/