Doug talks with psychotherapist and Certified Sex Addiction Therapist, David Feder  about this controversial mental health issue.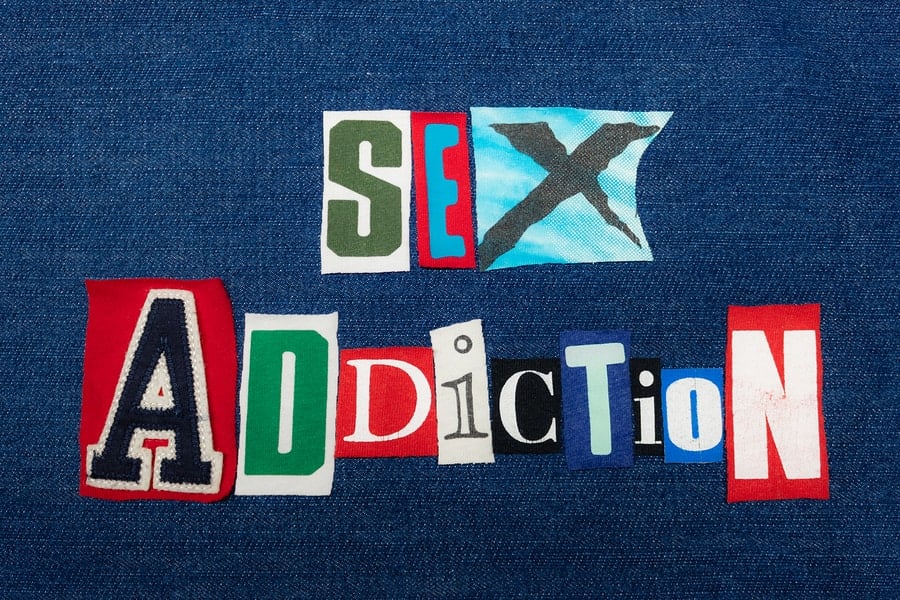 By Doug
Every week we get a ton of emails from readers who share their story and ask us questions.  Without fail, many of those emails include the words "sex addict" or "sex addiction." 
Unfortunately what is very clear is that many of these folks have labeled themselves – or more typically have labelled their partner – as a sex addict without the assistance of a licensed professional.  In other words, they have self-diagnosed the issue based on a variety of sources and/or preconceived notions.
So we thought we'd put out an article that delves into this topic a bit further. 
This isn't meant to be an exhaustive research paper by any means, but more of a quick-to-the-point reference piece.  This post will include a bit of information in written format, but a good deal of it will be audio clips. Most of the clips are in the 2-3 minute range, with one being just over 5 minutes in length.  (Affair Recovery Members can login and listen to the recording in its entirety on the Group Coaching Session page.) 
At the end, we will list some additional resources where you can find out even more information, assessments and treatment opportunities.
Each month for the past several months I've recorded audio coaching sessions on a variety of topics with Psychotherapist David Feder, MSW, RSW, CSAT, EMDR (Levels 1 &2) as part of the Affair Recovery Movement. 
This month our discussion centered around sex addiction.  As luck would have it, David has a slew of designations to his name – one of those being a Certified Sex Addiction Therapist (CSAT).
Who better than David to gain some additional knowledge on the topic?
So let's get started!
What is Sex Addiction? Is it Even a Real Thing?
Listen to David's definition:
David also stated that there is a bit of a controversy in the psychological world as to whether or not sex addiction is even a legitimate diagnosis since the The Diagnostic and Statistical Manual of Mental Disorders-V (DSM-5) does not list it as such.  However, he noted that he has no doubt it is real. He also feels that the DSM-5 will include it ultimately as a legitimate  mental health issue.
Typical Behaviors Associated with Sex Addiction
David provides us with a few examples of behaviors that he hears about in his practice:
Porn (with or without masturbation)
Masturbation (with or without porn)
Infidelity
Massage parlors (not the therapeutic kind)
Hookups
Webcam sex
Prostitution
Strip clubs
Virtual reality sex games
Voyeurism/exhibitionism
Other excessive sexual activities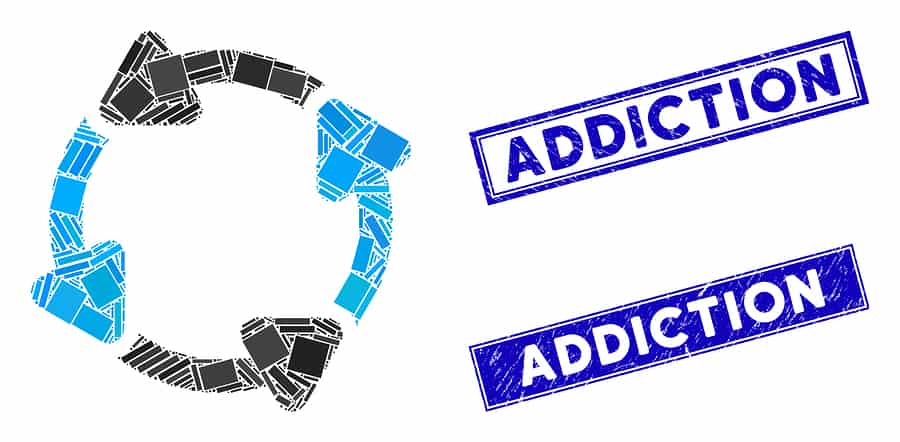 The Sex Addiction Cycle:
One thing I found especially interesting was that there is an addictive cycle that consists of four parts that sort of feed into each other.  They are partially responsible for the person developing the addiction and why he/she is not able to stop it. The four elements of this cycle are:
Preoccupation
Ritualization
Acting Out
Emotional Reaction
David explains each of these parts of the addictive cycle in this audio:
Sex Addiction Cycle – A Client Example
In this audio, David shares the sex addiction cycle of one of his clients:
What Can a Spouse of a Sex Addict Do?
In this audio, David goes over some things that a spouse of a sex addict can do to better cope with the situation.
A Word About Sex Addiction and Infidelity:
Sex Addiction Treatment
David addresses some of the typical treatment options for the sex addict, his/her spouse and as a couple:
Additional Resources
Here a a few resources where you can go to learn more, complete an assessment, find help, etc.
For the addict
IITAP.com – The International Institute for Trauma and Addiction Professionals (IITAP) is the organization responsible for the creation of the Certified Sex Addiction Therapist, or CSAT®, program, a training and certification program built around academic study, experiential training, supervision and assessment competence.  Great site for information, finding a therapist and completing self-assessments .
Sex Addicts Anonymous – Organization that offers a 12-step program for men and women, self-assessments, numerous educational articles and listings to local meetings. 
Recovery.org – Supports and provides resources for the recovery lifestyle, including pre-treatment, treatment, aftercare, and potential relapse. They also have a self-evaluation tool and support forums.
For the spouse/partner of an addict:
Sanon.org – Has a 12-Step program and local meetings that provide support for family & friends of sex addicts.
Finally, I wish to thank David Feder for his time and expertise.  Please feel free to reach out to David with your questions on sex addiction and/or infidelity via his website.