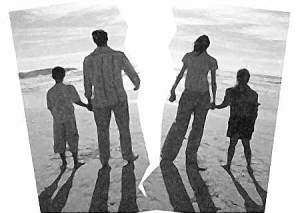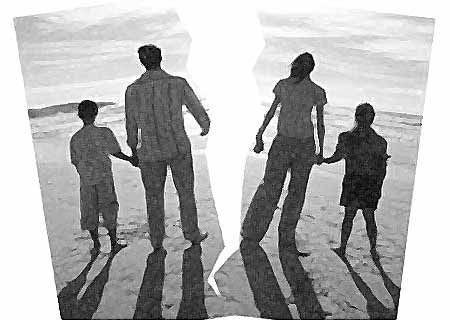 As you are all aware, the holidays are right around the corner. This has always been a special time for me and for our family.
Doug and I have such special memories of our whole family coming together at our house on Christmas day for lots of food, drink and merry-making.
Well, we just found out last week that our nieces and nephew will not be joining us this year. Though nobody told me directly, I suspect the underlying reason has something to do with my brother's new wife.
For those of you who haven't read about my brother's situation…Here's the short version: Brother has affair. His wife finds out. Brother ends affair and tries to reconcile. Brother puts half-assed effort into reconciliation, gets back together with affair partner, divorces wife and marries affair partner.
Needless to say, the kids were extremely upset and I believe they still are, even after about 2 or so years. The whole situation has caused a lot of collateral damage that I really don't want to get into in this post, but suffice to say that it all has trickled down and has affected the whole family in a variety of ways.
Every time I think about the situation I get mad at my brother.
I hear about the destructive force of infidelity on families seemingly every day…
Yesterday I ran into an ex-teacher friend who I hadn't seen in about three years. We got to talking and she revealed that her husband of 25-years left her for his affair partner. Her situation really mirrored that of my brothers in many ways as she and her family have been devastated by the whole mess.
Here are a couple of things she mentioned…
Her thirty-year-old daughter, who was married to a great guy, got involved with a co-worker, had an affair with him, left her husband and moved across the country with him. They both gave up great corporate jobs and are now barely making it as she is working in a Starbucks and the guy is working at a Home Depot. My friend suspects they will be moving back home very soon for financial reasons.
Her other daughter, in her mid-twenties, is so gun shy when it comes to relationships now that she won't enter into a serious relationship with any man for fear of being hurt. The result has been a mishmash of short flings and one-night stands and weekly appointments with a therapist. She's put on about 50 pounds and alcohol has become one of her best friends.
Both of her kids refuse to have anything to do with their father and his new wife. It's gotten to the point that none of them put forth any effort to reconcile, much less communicate.
Her ex-husband feels that he deserves to be happy and that his kids should respect that and be able to live with it. The kids obviously see things differently. I venture to guess that the new wife could care less either way.
My friend is doing well after living her own hell for several months. She has begun dating again and has had a few good dates with good men. It just so happens that the guy she is currently seeing had his previous marriage end as a result of infidelity on the part of his now ex-wife. Go figure.
Some other examples…
One of our neighbors had to go to court not too long ago as his ex-wife  was shacking up with her AP boyfriend –  who just so happened to be a drug addict – and was exposing our neighbor's 5-year-old son to various drug related activities and shady characters.  He managed to gain full custody of his son.
Yet another neighbor whose ex-husband had an affair and moved in with his AP, went from being a stay at home mother to having to commute about 70-miles a day for work in order to keep from losing her house.  Her two young sons are shuttled amongst various family members and their father while she is working.  One of her sons is constantly in trouble at school and is acting out in a variety of negative ways.
I have a student teacher this semester who married a friend's son back in May.  She had an affair two-weeks later with a person she (and her husband) worked with at the time.  The annulment was just finalized a couple of weeks ago.  Our friend told me that her now ex-daughter-in-law never got over her dad's affair (that broke up her parent's marriage) and that she is showing signs of depression and self-sabotage.  Needless to say, she's been a lousy student teacher!
One of our daughter's was telling me about a father of a friend of hers.  Apparently, he was visiting his daughter at college whose sorority was having a "Dad's Weekend."   While there, he must have been quite drunk and wound up sleeping with one if his daughter's sorority sisters. Extremely embarrassed, our daughter's friend quit the sorority, doesn't speak to her dad and has turned into what our daughter describes as a slut; getting drunk several times a week and coming home with a different guy most nights.
It just never seems to end!
Other than the personal devastation that the BS experiences as a result of infidelity, how has it affected the rest of your family?