Though the title to this mentions how to cheat on your spouse, this article is about the mindset that a cheater develops in order to carry on an affair.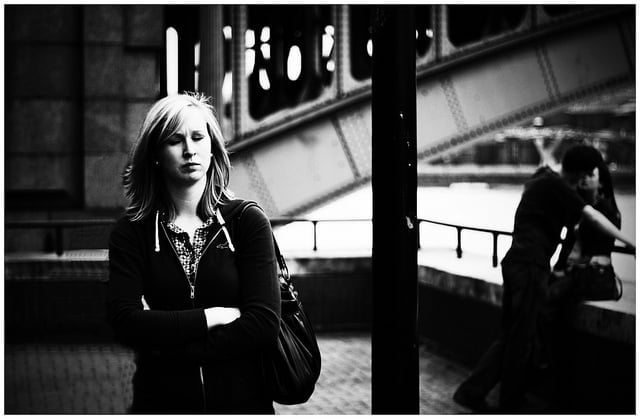 By Sarah P.
This title at first glance appears to both be click bait AND a way to instruct wayward spouses to cheat without guilt. However, appearances are not always as they seem.
This article is about the mindset that a wayward spouse develops in order to carry on an affair. This article will discuss the strategies of compartmentalization, entitlement, and dissociation that some wayward spouses use to carry on an affair without feeling remorse or guilt while in the affair.
The betrayed spouse often knows something "is off," but most cannot point to what it is. Before a betrayed spouse finds out about an affair, they can develop free-floating anxiety, depression, weakened immune systems due to stress, and sometimes get the feeling life is not as it seems.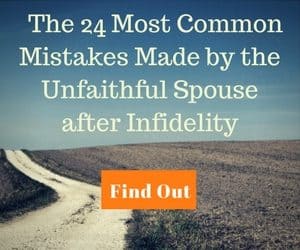 Often wayward spouses treat betrayed spouses poorly by nit-picking things that do not matter, by stating backhanded comments, by gas-lighting, becoming frequently angry, and unpleasant to be around. Wayward spouses do this to keep a betrayed spouse mentally unbalanced.
A betrayed spouse might develop depression due to months of poor treatment by the wayward spouse and when this occurs, the wayward spouse has very intentionally set up the perfect situation: he or she can now frame himself or herself as the long-suffering victim of a wife or husband who is depressed or who treats him or her terribly.
In essence, this article is about the calculated manipulation tactics wayward spouses use to frame themselves as victims, thus relieving them of feelings of guilt.
How to Cheat on Your Spouse Without Feeling Guilty: 4 Elements
1. Dissociation
Everyone in the world has the capacity to dissociate and it is a way to give the brain a rest. Dissociation can help children daydream and think of exciting new worlds where they can fly, fight pirates, or even live in giant cities filled with puppies and candy. Dissociation can be a friend to the imagination in a healthy way, such as when children dream up exciting new worlds where anything is possible or get lost in a good book.
Dissociation allows us to suspend rational thought systems when we are watching our favorite movies or reading fictional books set in far off lands or perhaps set in totally different galaxies from our own. Dissociation can be an important part of the creative mind.
But, dissociation taken to its extreme is very harmful to the person who develops it and the people around them.
How does this apply to infidelity?
Since dissociation is a mental process that causes a lack of connection between a person's thoughts, memory, and sense of identity, a wayward spouse can call upon dissociation to forget that he is Paul the Investment Banker with a wife and four children. When Paul is with his mistress, Susan, he can easily drop thoughts about who he is, memories of his wife and family, and drop his identity of investment banker.
When Paul is with his mistress, he is again a giddy teenager, exploring forbidden love and the body of a new woman, which makes the experience exciting. For Paul, the combination of forbidden and new is irresistible. Paul is able to disconnect from real life, suspend reality, and live a fantasy life with Susan where anything is possible. While with Susan, he is able to block out all thoughts of his life outside of the affair.
"How Could You?" – The Psychology of Justifications, Rationalizations and Excuses for Infidelity
2. Compartmentalization
This leads us to dissociation's best friend: compartmentalization. After Paul is finished seeing Susan, he must compartmentalize the time spent with her to assuage guilt and to prevent any memories of his time with Susan from rising up.
Why?
If he cannot compartmentalize Susan, he will start acting strangely and his wife will ask questions. Paul's mind automatically compartmentalizes his affair with Susan in order to hide it.
What is compartmentalization?
These principles are essential parts of a successful business. In the case of business, these principles can help an entrepreneur focus on the right thing at the right time and be fully present for those experiences. In this way, it is positive.
However, these very same principles can be used by Paul in a negative way: to carry on a long-term affair with Susan while he is married to Colleen. This list below is written from the perspective of how someone like Paul will use this technique while in the affair fog.
The items below represent deceit and I do not agree with them. This list is for illustrative purposes to give you a peak into the mind of Paul while he is having an affair:
Paul will isolate the attraction to and relationship with Susan from other life challenges, events, or from his wife and family.
Paul will apply extreme focus to Susan when with her and think only of her when with her. He will shut out all other thoughts of a life outside Susan when in her arms.
Move the affair forward in incremental steps and if he has not gotten caught….
Paul will close the compartment (of past memories with Susan) and open a new compartment that contains justifications for the affair with Susan. He will open a compartment that labels Susan as a soul mate to justify his actions.
Say 'no' to things like guilt and shame because they do not deserve a compartment (in Paul's opinion). They do not deserve a compartment because they make Paul feel bad. Paul believes the love her has for Susan is unlike any other love before. This special love will not be marred by negativity or guilt.
Of course, the thoughts above are both immoral and they are sheer lunacy. It is wrong to cheat on one's spouse, but guilt can be held at bay by compartmentalizing the affair. The list above was a concrete example of the things that go through the minds of adulterers and how they compartmentalize the affair so that it does not affect the rest of their lives.
The Psychology of Affairs: The Games People Play and the Lies that Bind 
3.  Entitlement
After Paul has had an affair with Susan for a while, he will begin to feel entitled. He will believe he always deserved the kind of love and carefree sexual relationship Susan provides him. Since Paul is an Investment Banker, he believes the whole world should be at his feet and feels entitled to put the world at his feet. Paul views himself as a demi-God of sorts. The more entitled he feels, the more victimized he will feel for being married and "shackled to a family that forces Paul to be a responsible adult."
He will wonder why he works hard all day and yet Susan is the only one who understands him.  He will see himself as victims of his children; they are leeches since they require food and school clothing. He will also start to see his wife as a leech that is sucking him dry.
4.  Victim Mentality
Why is it so important for a wayward spouse like Paul to make a deliberate attempt to frame himself as a victim?   
The first reason is to prevent Paul from feeling guilty for having an affair. If he is being "victimized" by an "unloving shrew of a wife," he can reassure himself that he is justified in finding shelter in the arms of another woman like Susan.
Secondly, if Paul is caught in the arms of another woman like Susan, he will have already written a story in his mind to excuse his behavior so that others will not find him guilty either. 
He will regale anyone who is willing to listen about his terrible lot in life: being the long-suffering and abused husband of a cruel and cold wife. He will explain how years of emotional starvation and years of physical deprivation broke him. He will pause dramatically and say somewhere he knew it was wrong to share the shelter of Susan's arms, but Susan was the bright light of hope after years of a cold and loveless marriage.
In fact, he even might shed a tear for dramatic effect to anyone who is listening. He might make a statement and ask a rhetorical question like, "Oh how I hate myself… why couldn't I have done without love and been satisfied with years of tedium, a cold martial bed, and disconnection? Oh why, why, why? Why must I have feelings and why must I need the warmth and comfort of a woman's arms. Why couldn't Colleen do that? I pleaded and I begged and I even cried… but Colleen slept in a different bedroom? Oh why couldn't I be content with my soul-destroying life?"
If onlookers are gullible and heard Paul say such things, the (gullible) women would have likely given Paul a hug and comforted him by giving compliments. The gullible men would have excused him and the men would have said Paul had the right (as a man) to have sex everyday. Some men might say Colleen deserved it and make excuses for Paul.
That is, if the people listening were gullible. People who are not gullible would start asking questions.
Changing Places: When the Wayward Spouse Identifies as the Victim
What Really Happened 
Let us take a closer look at these three fictional characters: Paul, Colleen, and Susan to set up and illustrate this dynamic.
Let us go back in time.
Paul and Colleen met in their mid-20's when they were introduced by mutual friends. Paul and Colleen hit it off immediately since they shared the same hobbies and happened to work in the same industry.
They took it slow and became friends first, which formed a solid foundation onto which they built their relationship. Paul and Colleen respected the other very much and spent a lot of time together because their communication came easy and naturally.
Eventually they became a couple and they fell fast for one another. Colleen was so smitten with Paul and she was certain this was the man she would marry. Eventually, Paul proposed and Colleen said "yes." They had a beautiful wedding in the Hampton's and said their vows on the beach at sunset.
Colleen quit her job (also) as an investment banker after their first child was born. Soon, two more children were born and Paul and Colleen made the decision for Colleen to stay home until the children were in college.
Colleen became a mother of three children and Paul was no longer 'top dog.' Colleen was still smitten with her husband and they had a frequent sex life. Either they took a shower together before the kids were awake or had a middle-of-the-night romp as the kids slept.
During the day, Colleen focused on being a good mom to their three children. They had help from a nanny so that Paul and Colleen could maintain date nights. Colleen kept her figure and worked out a lot. Colleen was a super mom in the eyes of her friends and the other moms in Soho looked up to her.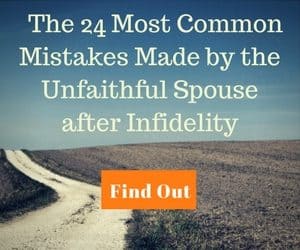 One day, a new employee and graduate from Yale showed up in Paul's workplace. Susan was driven and sassy and determined to play with the big boys. She was planning her own wedding to another Yale graduate and would soon marry in to a wealthy New York family.
Susan, a very aggressive Millennial, felt most people were beneath her and that she was the smartest person in the room. She was loud, pushy, always arguing with someone, and dealt with others like a bull in a China shop.
Susan felt tremendous power since she (a 24-year-old) with an MBA, was so bossy and out-spoken that she could make men and women twice her age give her a wide berth. She loved questioning authority figures during meetings and openly criticizing presentations. She loved taking people down a few notches and planned on becoming a Vice President in the banking industry by the time she was 27-years-old.
Paul was a very handsome 35-year-old and an Assistant Vice President at their international banking firm. Susan soon noticed that she did not intimidate Paul in meetings. Then, one day she saw his wedding ring flash under the boardroom lights, as he was giving a presentation about the company's quarterly performance.
Susan could not intimidate Paul, Paul was married, and Susan saw Paul as the ticket to ridding herself of her associate status and to be quickly promoted to Assistant Vice President. She wanted to be promoted to Assistant Vice President within the year.
Susan took the seductiveness of her wardrobe up several notches, and spent hours on her hair and make-up before work. Each day, she made her way to Paul's office and often sat on his desk as she asked him questions. She always sat on his desk when she wore miniskirts and stilettos.
Then, the compliments began… "I hope your wife appreciates you. You are so young, successful, smart, and strong. You have earned my respect and I think about you a lot these days."
Then the lunches began. Paul loved looking across the table at Susan's mysterious and exotic dark eyes, her long, slender neck, her shiny, black hair and her flawless porcelain skin.
One day Susan teased Paul and asked him what kind of women he liked. Before he could answer, she said, "I like men just like you. I like everything about you and often think about you as I fall asleep at night. Sometimes my bed feels so cold and I long for arms just like yours."
Note: Susan did not tell Paul she was engaged, let alone living with her fiancé. Susan was also an expert at compartmentalization. When she was at work, it was all about doing what was necessary to move her to the top of the corporate ladder in a flash.
It was a rainy Monday when disaster hit. Paul's manager announced that Susan was being fast-tracked and she would accompany Paul on his quarterly business trip to their offices in London.
Paul was flabbergasted and did not know what to do. He did not want Colleen to know because then she would worry. He had never told Colleen about Susan. He decided it was best not to tell his wife Colleen because he was sure nothing would happen between him and Susan. They would have hotel rooms on separate floors; their days would be busy with meetings; they would be too tired to get dinner, let alone talk.
As anyone who is remotely clued in knows, life does not work that way. Paul and Susan consummated their relationship on their first night in London. Susan was wild. Paul and Colleen had frequent sex, but Susan was wild and did things Colleen never would have done. Susan was completely comfortable with her daring, sexual nature and wanted to give Paul a sampling of everything that was to come. So, she did.
Paul knew if Colleen found out, that would be the end of their marriage. He also knew that if human resources found out, he would be fired. So, Paul used dissociation, compartmentalization, and treating Colleen poorly to allow him to carry on an affair without guilt.
Paul and Susan carried on an affair for two years until Susan no longer needed Paul. Once Susan became a regional Vice President, she was no longer interested in Paul. It was fun while it lasted, but she did not truly want the burden of Paul's children. Susan did not want children at all.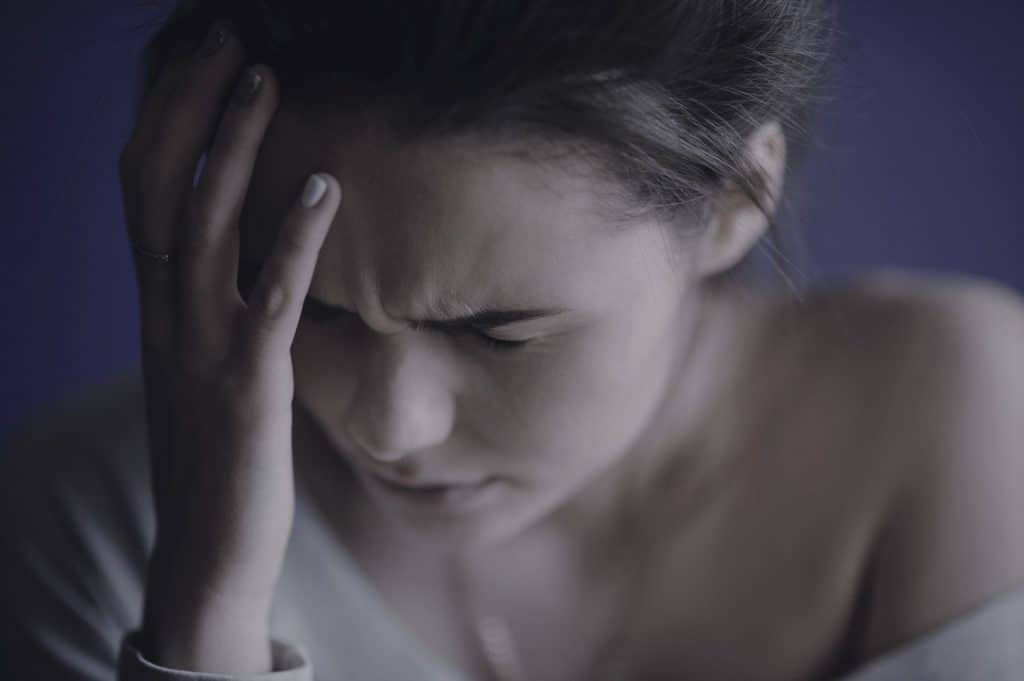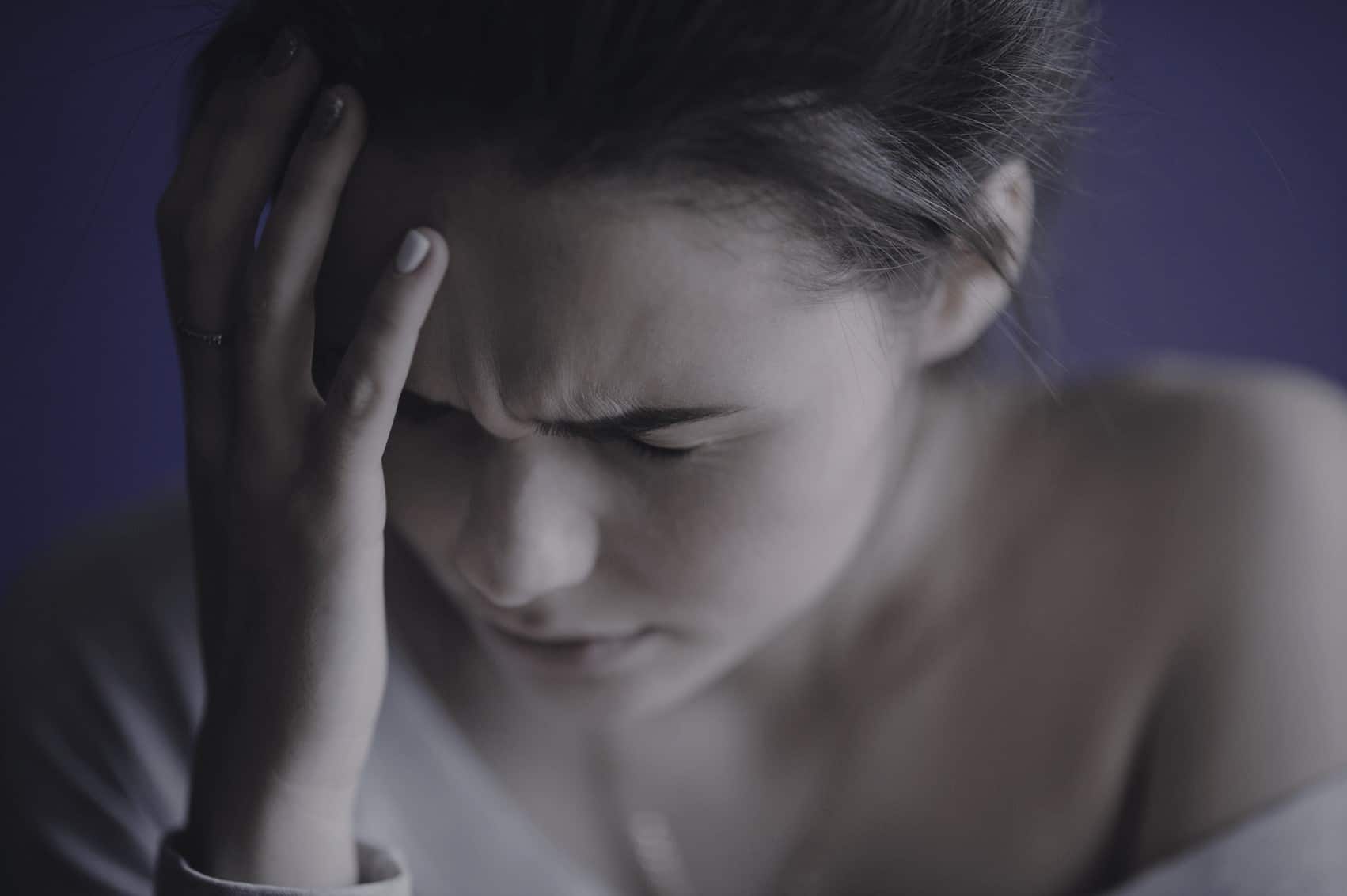 The Real Victim
Of course, the real victim in this scenario is the betrayed spouse, Colleen. Often, spouses like Colleen do not find out. If the Paul's of the world are careful and know how to flawlessly live double-lives, the Colleen's never find out.
That is, unless the Colleens of the world get an irregular pap result or an unknown STD. Then, Colleen will start questioning and be in for a rude awakening.
If Colleen goes to couples therapy with Paul, there will be times when he will not remember the details of the affair. Of course, there will be many times Paul does remember but will not tell the truth. However, if the dissociation was strong and Paul experienced psychogenic amnesia, there will be things he will not remember.
Worst of all, when Colleen asks why, Paul will most likely point to flaws in Colleen because he feels entitled. He does not understand why Colleen is still "harping on the affair" since it is over. Many unfaithful men and women think since the affair is over, there is nothing to discuss. They think the only duty they had was to end the affair and become quite irate when they do end it, and when the betrayed spouse wants to revisit it.
In Summary
This article is a very brief overview of the psychological mechanisms that come into play during infidelity. This article is the tip of the iceberg when it comes to psychological mechanisms that allow wayward spouses to carry on double lives and not be eaten alive by guilt.
How about you?
Do you recognize anything in this article that is similar to what you have gone through? Have you noticed dissociation, entitlement, and compartmentalization in your wayward spouse?
If so, how did these psychological states look?
Is there any other coping mechanism your wayward spouse used to assuage guilt?
Sources:
From http://www.mentalhealthamerica.net/conditions/dissociation-and-dissociative-disorders
From https://www.forbes.com/sites/ryanblair/2012/06/26/5-steps-of-compartmentalization/#53b90aa91a62
Photo:  Petras Gagilas