Is there a possible psychological explanation for why I can't remember things after the affair?
By Doug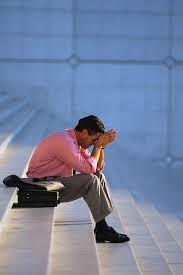 Quite frequently I find myself having an increasingly difficult time remembering details after the emotional affair.  Especially time lines, and what events occurred and when they happened. 
Now some of this might have to do with my partying lifestyle in the late 70's and early 80's catching up with me, or the fact that I'm approaching the big "five-O" and am losing millions of brain cells by the second, or perhaps I have middle-aged ADHD.  Who knows?  I have to think that there is more to it than that.
Now granted, I have a crappy memory to begin with, and remembering details of past events has never been one of my strong suits.  However, you would think that an event that caused as much pain and turmoil as my emotional affair did, I would remember the events like they happened yesterday.
Linda called me Friday as I was shoring up her post from that day, and while we were discussing the post, I asked her why it was that she can remember everything about my emotional affair plain as day — dates, details, what I said, what I did, etc. — and I really struggle remembering a fraction of  the events after the affair.
She proposed that perhaps it was because I'm subconsciously shutting those unpleasant events out of my brain due to the guilt that I feel for my actions. That seemed logical to me, but I wanted to know more.  So I posed a question to Jeff Murrah, who is a Marriage and Family therapist in Texas, (visit his site) and who frequently offers advice and opinions on our blog.
My question was this: "Is there a possible psychological explanation for the fact that I have a hard time really remembering details, time, events, etc. of my affair, while Linda remembers EVERYTHING?"
Jeff's response was as follows: "The simple answer is that male and female brains are different. Despite what you may have been told at school, neuroscience has found differences. There is a section of the female brain that has an extra belt of neurons around it. This change in structure allows them to remember details more effectively than the male brain.  The structure plays an important role in the function of memory.
This research has come out of brain scan studies where researchers have been tracking the functioning of the various parts. Typically the substance abuse counselors are more aware of this research than the standard counselors. This finding raises a lot of questions among those types that want to promote that there are no significant differences between the male and female brain. The reality is that there is, and this is one of the areas it shows up in."
I then asked Jeff : "Is there any logic to the notion that I might possibly be subconsciously 'shutting down' my memories of the events due to guilt or some other factor such as that?"
Jeff's response: "Logic? The term logic is often associated with the conscious use of reason. You may be shutting down the memories due to emotional associations. If it is done intentionally, it is avoiding, if it is unintentional then your defense mechanisms are limiting your awareness and recall of the events in order to protect either you or others.
You may not be ready to handle it or your mind may have distorted things so that you do not accurately recall what happened. We often only remember portions of events rather than the whole thing. When the cheater is in their fog, their minds do not register all the details of what they are doing (for various reasons). They are in an 'altered state of consciousness'. Since that is the case, their brains are not firing on all eight cylinders.
To put it simply. This is one of those 'other factors' you mentioned. The shutting down due to guilt is part of the 'defense mechanism' function mentioned earlier."
I think that I found my answer from what Jeff said.  I believe that I'm unintentionally "forgetting" events of the emotional affair as a defense mechanism. I'm probably protecting myself more than anything.  I don't want to remember the bad things — the hurt I caused Linda, and the months of agony I put her through.  I also hate for her to relive the details over and over again.
I'm sure a good portion of it might be a bit of an escape mechanism too, where I limit my awareness so I won't have to talk about the details for the hundredth time, having to suffer through the guilt and shame all over again.
I also think that Jeff's point about the "affair fog" has a lot to do with it.  Hell, it's obvious my brain wasn't firing on all cylinders during my emotional affair. I was in a fantasy world, and the only part of my brain that was working was the part that deals with those types of feelings. Now, after the affair, the details are just a blur.
I want to thank Jeff for the free therapy couch time.  This all makes sense to me.  At least I think it does.