The emotional affair wasn't the catalyst for change. It was a simple, honest conversation.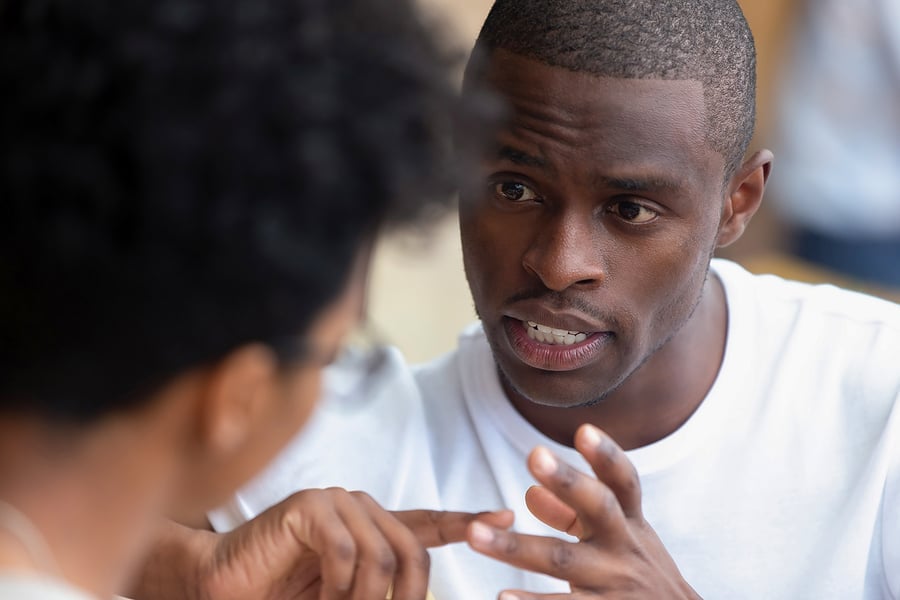 By Linda
I was asked by one of our readers how I was able to get back all those loving feelings — primarily my sex drive and level of intimacy with Doug — and whether the only way I was able to do so was by being "shocked" after finding out about the emotional affair.
To be honest, my wake-up call didn't have anything to do with the emotional affair. I didn't truly find out about the affair until much later.  My wake-up, or should I say our wake-up call, came the night that we finally had an honest conversation about our relationship.
Yes I did pull him out of bed to confront him about the numerous phone calls that I saw on his cell, but he quickly dismissed them.  Being naïve and trusting at the time, I believed him.  The rest of our conversation was what really changed our relationship.
Our marriage had been deteriorating for several years prior to this conversation. Several factors were to blame; our stupidity, stress, being very busy with work and kids, financial obligations, resentment, etc.
During this downward spiral we both began the blame game, believing the other person was responsible for our discontent.  We never really openly discussed our unhappiness, as we masked it by our behaviors.
We used many of the behaviors that are described in the book "Real Love." Doug became angry, sarcastic, critical and overly busy with other obligations.  I withdrew affection and love (ran away), or became clingy (needy), or acted like the victim.
Being completely uneducated about relationships at the time, we both believed that these behaviors indicated that we didn't love or care for each other anymore.  We felt as if love had died and we were trapped in this unfulfilling relationship.
The night that I used to call "the awakening," Doug didn't use any of those behaviors of anger and sarcasm.  He had an honest conversation about his feelings.  He told me how lonely he had been and how he missed the time we used to spend together.  He missed the closeness we used to have and how we were always each other's best friend.  He told me how he missed being intimate with me and how he would lie in bed each night and want to be with me.  It wasn't the phone calls that blew me away it was the honesty and vulnerability that Doug displayed during our conversation.
At that time I truly understood what he was saying because I felt the same way.  I realized that both of us had been acting that way not because we were angry at each other or that our love and feelings had disappeared.  We acted that way because we really missed being together. We missed our closeness.  We were just covering up our sadness and emptiness with behaviors that hurt the other person.
It all began to make sense to me, and the most important message I received from our conversation was that Doug missed me.  He wanted to be with me.  He cared for me and he loved me.
From that realization everything changed, as all my resentment went away and I started to educate myself about relationships and marriage.  The more I learned the more I understood how we got to that place.  The more we discussed, the closer we became.  The closer we became the more time we spent together, which in turn created everything that we both had missed — including great sex and increased intimacy.
Unfortunately, all the good we were creating was taken away by the revelation of Doug's emotional affair.
It wasn't the emotional affair that was the wake up call.  In fact, having the affair in our lives made trying to save our marriage that much more difficult.  It was the honest conversations and revelations of how we really felt about each other that jump-started things.
Doug once told me that Tanya was just a replacement for me, and that he was just waiting for me to come back to him.  It doesn't take an emotional affair to be the catalyst for change in a marriage, whether it has to do with sex, intimacy or other issues.  It all starts with open and honest communication.