The  term "affair fog" is often used by experts and affair victims to describe the euphoria that someone involved in an affair feels.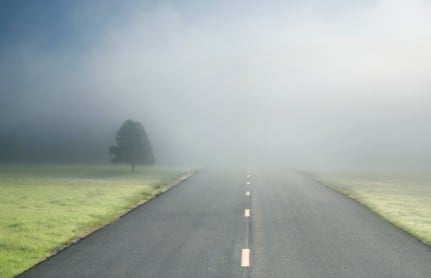 By Linda
Think of how good you felt when you first fell in love.  During this period, the cheater will often rationalize their actions in order to minimize their feelings of guilt — often to the extent that they "invent" reasons for having the affair in the first place. Healing from infidelity is impossible while one is in this fog.
The wayward spouse may convince themselves that they are in a bad marriage or that their spouse doesn't really love or understand them, when that really isn't necessarily the case.
Soon the cheating spouse begins to actually believe these lies that they have been telling themselves and therefore act accordingly by treating their spouse badly yet treating their affair partner in a loving and affectionate way.  This is how the affair addiction begins to take momentum.
An affair fog is nothing more than a fantasy created by the affair partners. All the wonderful qualities each partner possess are without flaws, weaknesses or selfishness. The affair partners are under the influence of an addictive drug similar to a teenager in love, and unfortunately it is very difficult to remove them from this fog.
In this audio (with transcript) we go deep into everything about the affair fog.
When Doug was in his "affair fog," I too was in a type of fog (emotional turmoil) and I really wasn't able to understand what Doug was going through. I believed he had found the perfect partner and had logically thought about everything he was doing.
I have learned so much about the affair fog and infatuation that now I am able to look at my brother's situation more realistically. I am seeing firsthand that he is not thinking clearly and not acting in ways that are considered rational.  I am witnessing how an affair can turn a man that always put his family first into someone who is completely thinking about himself without regard to the hurt he is causing.
I believe that we all deserve to be happy and have the marriage we want.  However, if life doesn't turn out the way we expected is that an excuse to walk away and find something better?
I wonder if he ever voiced how unhappy he was or told his wife that she needed to change. Did he give her the opportunity to meet his needs or did he leave her feeling helpless and guilty? Was he willing to do the hard work needed to repair a damaged marriage or simply give up and find something easy and exciting?
My brother talked about how he always put his family first and all the sacrifices he made; now it is his time to put himself first. Did anyone force him to devote himself to his family? I believe that was his choice and he internally received many rewards for being a wonderful father and husband. He never regretted any of his actions until he met another woman who made him believe he deserved better and that she was the woman of his dreams.
Talking to my brother, I see how little concern he has for the distress he is causing his family. He constantly tries to justify his actions. He has surrounded himself with his "real friends," as he has called them, who completely support his decision and feel this woman is perfect for him.  He is constantly telling my parents and me all of the other woman's redeeming qualities.
My dad had the forced opportunity to meet her and commented that she was nice.  However, when my brother called him three times after their meeting wanting to hear what my dad thought of her, my dad remained quiet. It's almost like my brother is trying to get everyone on his bandwagon.
He desperately wants Doug and me to meet her. For many reasons this is something that I don't want to do. For one I don't know if my fragile self-esteem can handle meeting the perfect woman.
I told Doug I would feel like I am meeting Tanya, because I heard the same wonderful qualities that my brother has used to describe his new love that Doug used to describe Tanya. I also do not want to witness the grandness of infatuation. When you are "in love" everything is wonderful.  You are confident, happy, energetic and beautiful. Unfortunately married love looks a lot different.
Another component of  an "affair fog" is the comparisons made between his marriage and his life right now. He talks about how wonderful she is when he comes home from work. She is waiting for him with a glass of wine eager to hear about his day. He describes how much energy she has and that she is always wanting to do things. They spend their evenings talking and doing things they both enjoy.
I would love to walk in the door every night having someone like that waiting for me, but the reality is that  it doesn't always happen. We have children, carpools, chores and other everyday things that keep our life moving. On the other hand, my brother and the other woman are living in a two bedroom apartment with no family around or other distractions.  It's  just the two of them in their affair bubble.
I just can't get through to him how difficult this is on everyone involved. He is so far removed from the reality of the situation that he believes that time will heal his family's pain. I try to tell him that how he relates to his family now will define his relationship with them in the future. He really isn't concerned about his future relationships as he is living for the here and now.
He feels bad about the situation, but at the same time feels that he doesn't need to do anything to help them through this process. He is oblivious to the hurt he is causing his wife and appears shocked that her self-esteem is floundering. I tried to tell him that he needs to encourage her to seek help and that I worry about her mental health. He believes that with time she will find someone new and be happy.
Looking back I wonder how I was able to break through the affair fog and show Doug the reality of his actions. Right now I feel it is a losing battle with my brother. I wish there was some magic formula, or some drug they could take because I believe until the fog and addiction are gone, healing from infidelity cannot begin.